City centre restaurants serve up successful Aberdeen Restaurant Week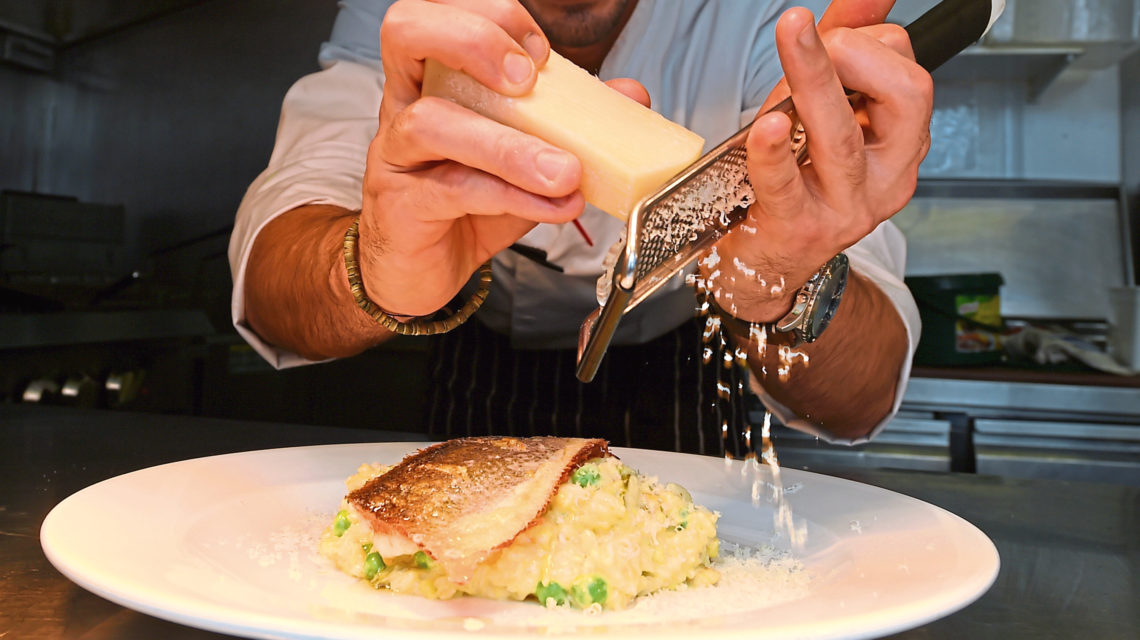 Aberdeen restaurants are raising a glass to success after completing the third instalment of Aberdeen Restaurant Week.
The event, which took place throughout last week, saw more than 40 venues, including restaurants, cafes and takeaways, take part.
Organised by Aberdeen Inspired, the foodie celebration was a chance for eateries across the Granite City to showcase their cuisine.
This year, new elements including afternoon teas and tasting dinners were added to the calendar.
Kirk View Cafe and Bistro was one of several venues which offered live music during the week.
Owner Rob Milne said: "We were really busy for both lunch and dinner and from Wednesday onwards we were fully booked.
"With us still being a pretty new business in Aberdeen, the project has really helped us promote ourselves even more.
"The guests loved the addition of music and we support a lot of local talent in Aberdeen, so it was a great way to get the music scene involved in the project too."
Native in the Hilton Garden Inn offered up afternoon tea, another new element to this year's week long event.
Andre Nurmsalu, assistant restaurant and bar manager of Hilton Garden Inn Aberdeen, said: "Once again, Aberdeen Restaurant Week was a wonderful success for Native Restaurant at Hilton Garden Inn.
"We enjoyed the atmosphere this week creates and welcoming new faces to our restaurant. Many guests said to have discovered us on the Aberdeen Restaurant Week website and we received many compliments on our menu."
Nicola Johnston, Aberdeen Inspired evening and night-time economy manager, said: "We're delighted with the response we've had from Aberdeen Restaurant Week, which has really been embraced over the past week.
"People have been out and about trying new restaurants, sampling different cuisine and enjoying the vibrant nightlife we are proud to promote in Aberdeen."
Aberdeen Restaurant Week is set to return in five months' time, running from Monday July 15 to Sunday 21.
Nicola added: "There's been a fantastic feeling in the city and it's been great to see venues at capacity.
"Feedback we have received from participating restaurants has been really positive, with all seeing a noticeable impact on customer levels.
"We're all looking forward to more of the same when it returns in July, with a surprise or two introduced."