Aberdeen Restaurant Week: Menu review @ Melt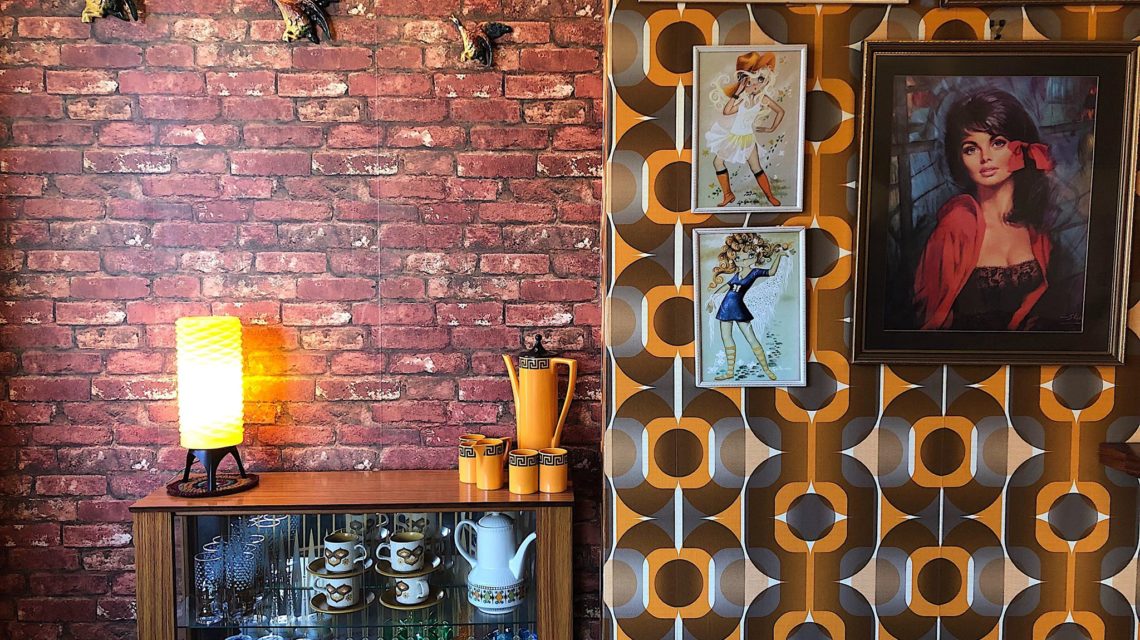 There's something about cheese toasties – especially in this weather – that just makes my mouth water.
Gooey, melted and oozing, it's probably the best and only way I like my cheese. So when Scotland's first cheese toastie shop opened its doors in Aberdeen, you can bet I did a little dance.
Participating in Aberdeen Restaurant Week for the third time, Melt on Holburn Street is offering up the ultimate lunchtime feast – and one that is guaranteed to fill you up.
Taking a stroll along at the weekend, my sister and I decided to try out the offering. A black pudding, three cheese and apple sauce toastie a well as a brownie and milkshake of our choosing, we knew this was going to be one lunch we wouldn't be forgetting for a while.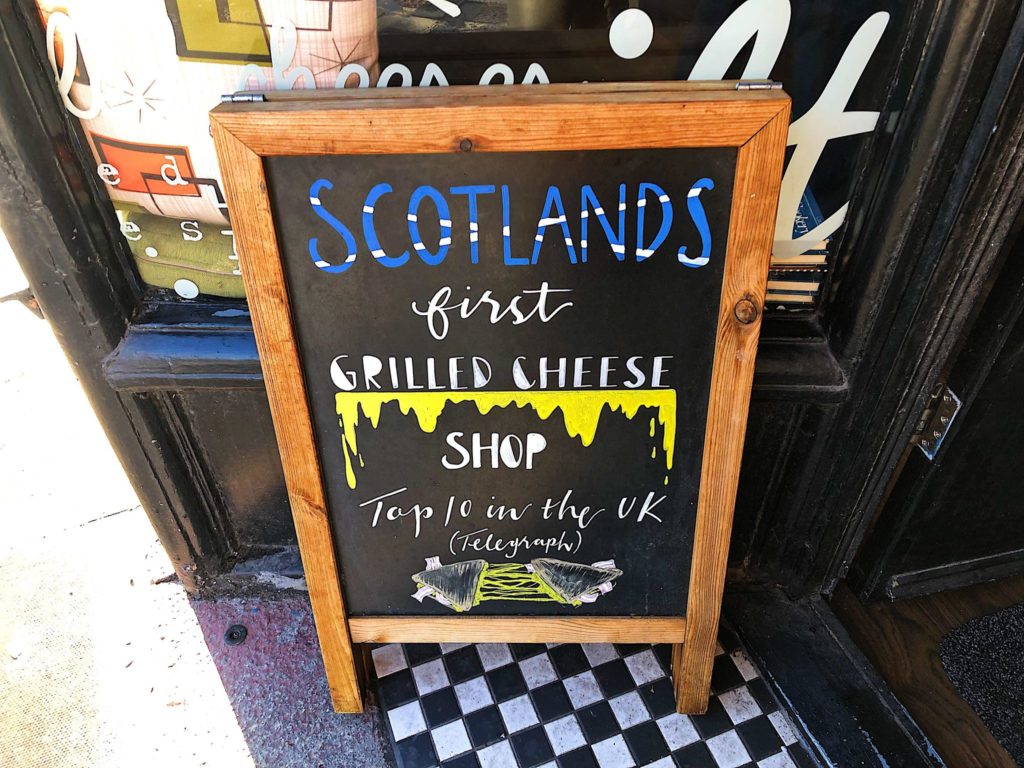 The shop was busy on arrival with two Deliveroo deliveries pending. Mechelle – the owner – was working and as always was as welcoming as ever. Telling us about the deal, she directed our attention to the tray of freshly made gooey brownies. Salted caramel, Biscoff, cookie dough and Melt's signature Nutella brownie were just a few flavours on offer, and she even told us about the secret pecan caramel ones in the back. (Note to self, always ask about the secret stash.)
Taking a minute to decide what we wanted, we stepped away from the counter and allowed the next customer to be served.
The interior of the shop itself is very unique and very 70s, and the quirky branding on the shop front would easily entice you into the takeaway. It reminds me so much of my granny's home, although her house boasted a more brown, green and pale pink theme in comparison to Melt's bright orange and yellow. There's a variety of accessories, cookbooks, and ornaments all nodding to the era and plenty of photo opportunities for those who like to share their foodie experiences on social media.
Placing our order, we patiently waited for our special ARW cheese toastie to be created.
---
The Food:
It takes around five minutes to make and cook the toastie, so Mechelle gathered our brownies up while another member of staff made our milkshakes. We'd decided to try out the salted caramel and the peanut butter and jelly brownie – both of which were gluten-free. For milkshakes, as tempting as the new banoffee pie flavour sounded, we opted for the Nutella and Biscoff flavours, both of which came well recommended.
As soon as they were ready everything was bagged and we were ready to go. A hop, skip and a jump around the corner and we were home. I immediately unwrapped everything and plated up.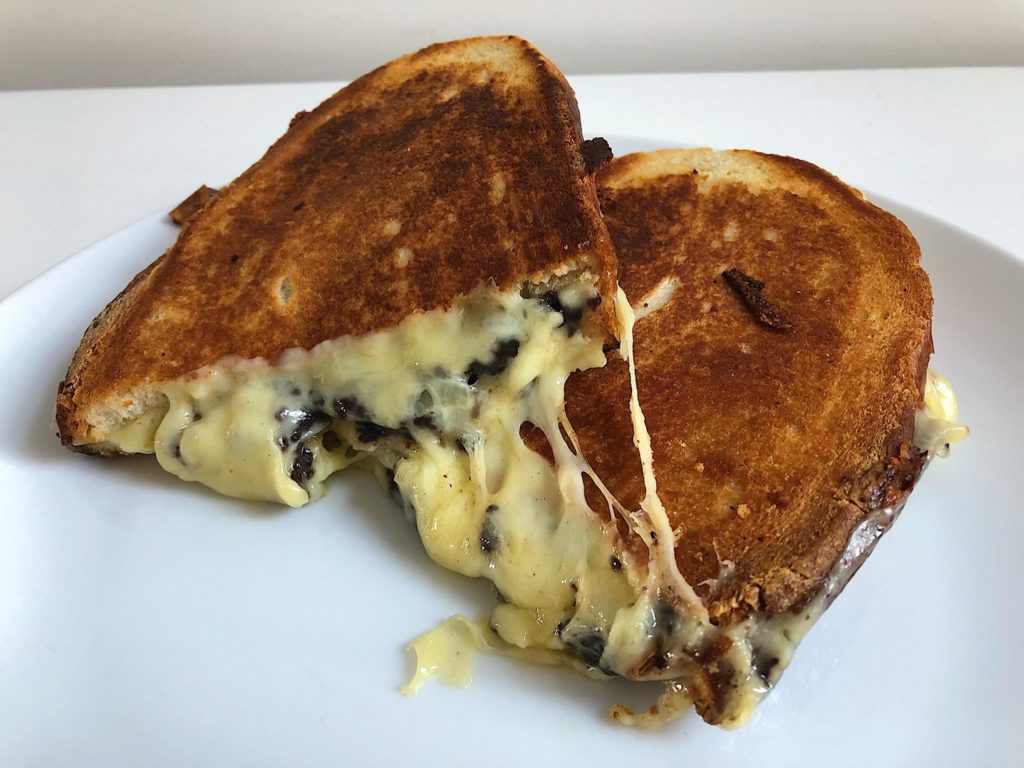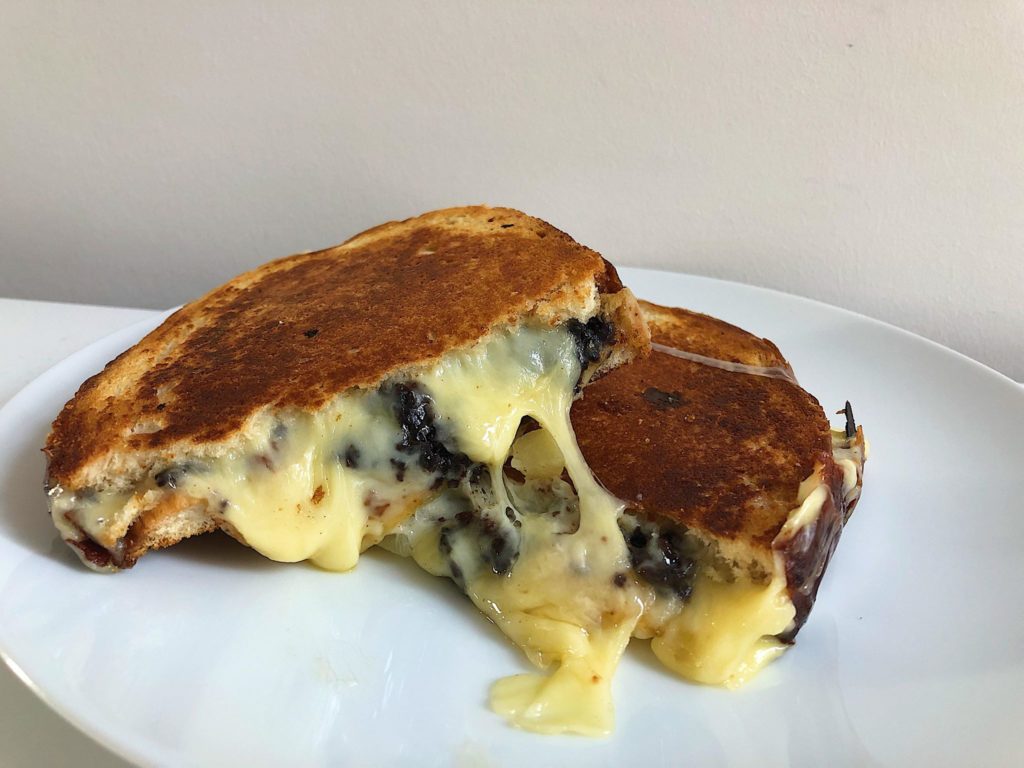 The toastie was massive. Made with fresh sourdough bread which is sourced locally from The Bread Maker, it was crunchy and soaked up the cheese perfectly. The gloopy three cheeses oozed out the sides of the toastie and smothered the black pudding and apple sauce inside. The first bite was primarily cheese, bread and the rich black pudding, but it didn't take me long to find the sweet apple sauce.
A mixture of sweet and savoury, the toastie got better and better with each bite. Consuming one half of the enormous toastie, both my sister and I were starting to get full. Cheese hanging from my face, I decided to keep my second half for later as there was no way I could stomach the whole thing.
Turning my attention to my brownie and milkshake, my sister followed suit. I'd tried the brownies from Melt before, and my god they do not disappoint. I'd go as far as saying they're the best in Aberdeen and quite frankly I don't think anyone can top them.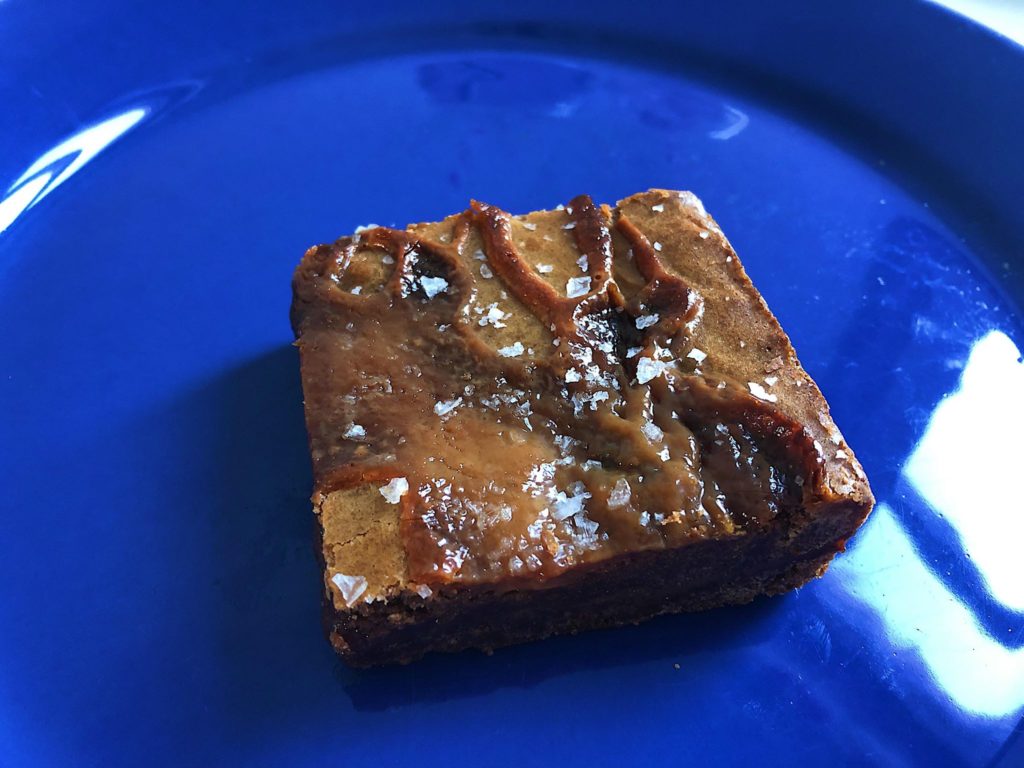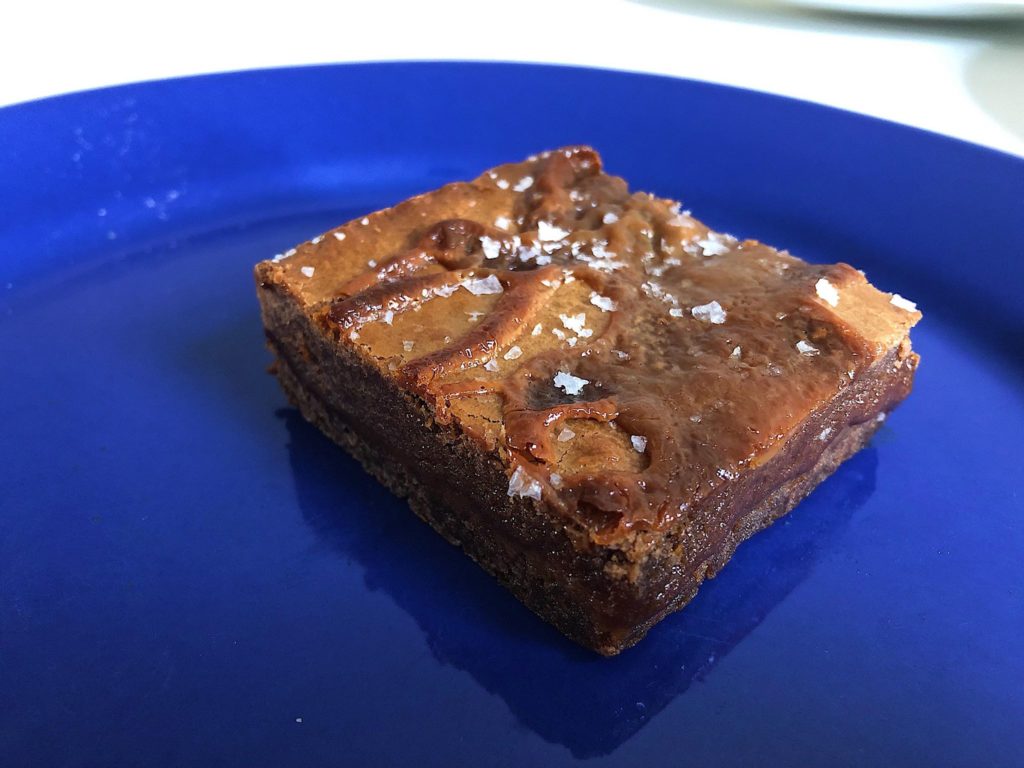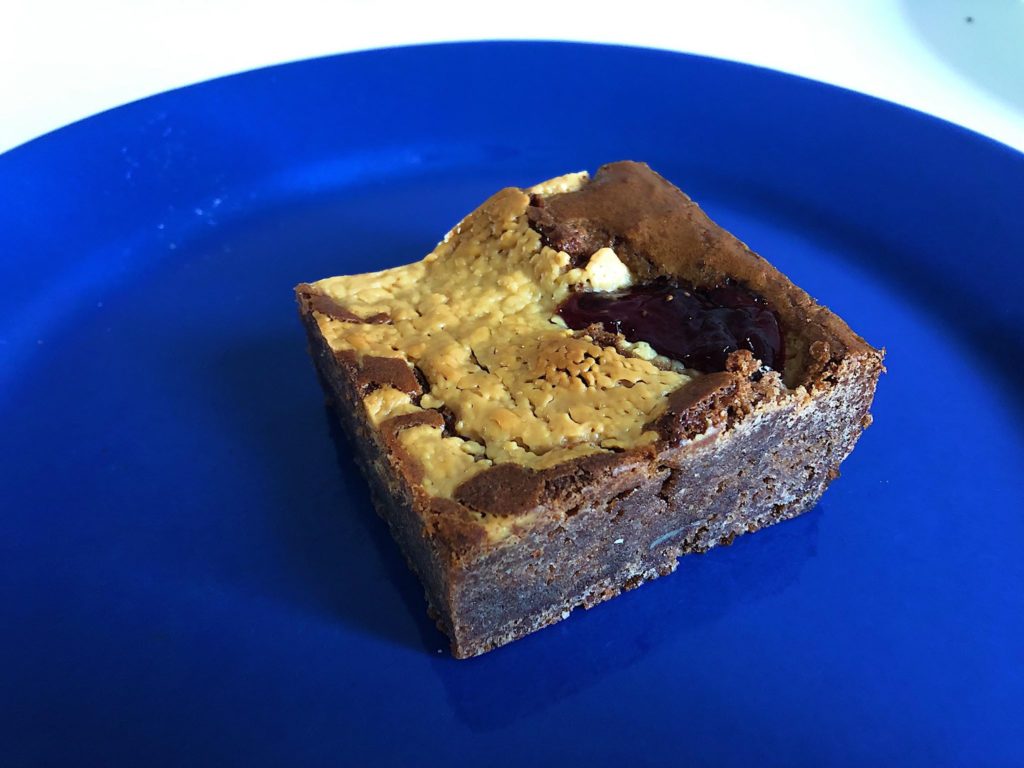 Deliciously dense, moist, gooey and just outstandingly tasty, the brownie was one thing I couldn't pass up. Adding the salted caramel was a genius idea, and the caramel brought a real sweet, indulgence to it while the salt added a savoury taste to it. My sister's peanut butter and jelly flavour was pretty good too, but not being overly enthusiastic about the nutty condiment, I happily stuck to my salted caramel. There was a lot of peanut butter and the jelly was made with a sweet, fruity strawberry jam. My sister thoroughly enjoyed it.
Now the milkshakes, that's where things really got interesting. Thick with a drizzling of sauce on the inside of the plastic container it came in, the milkshakes were just divine. Packed with flavour my Nutella one tasted exactly like the popular chocolate spread, of course it would when it boasted a heaped spoon of the stuff. The whipped cream on top was super sweet and the dark chocolate sauce brought a slight bitterness to the milkshake toning down the sweet flavours. It didn't take me too long to eventually polish off, but by jings was I full afterwards.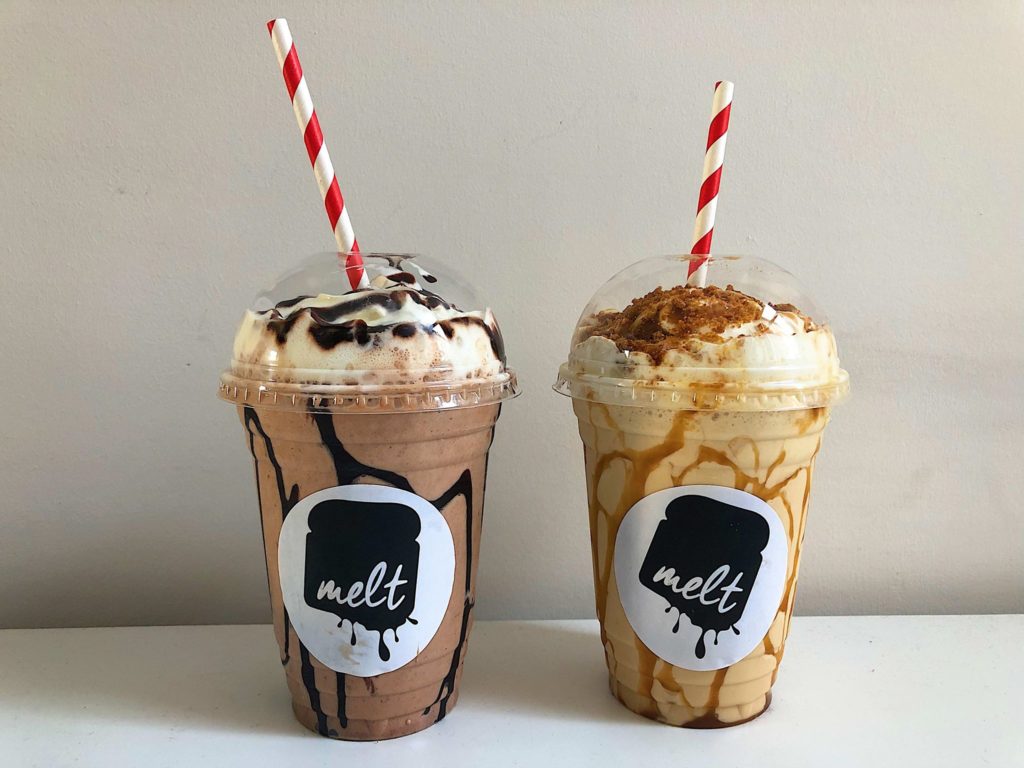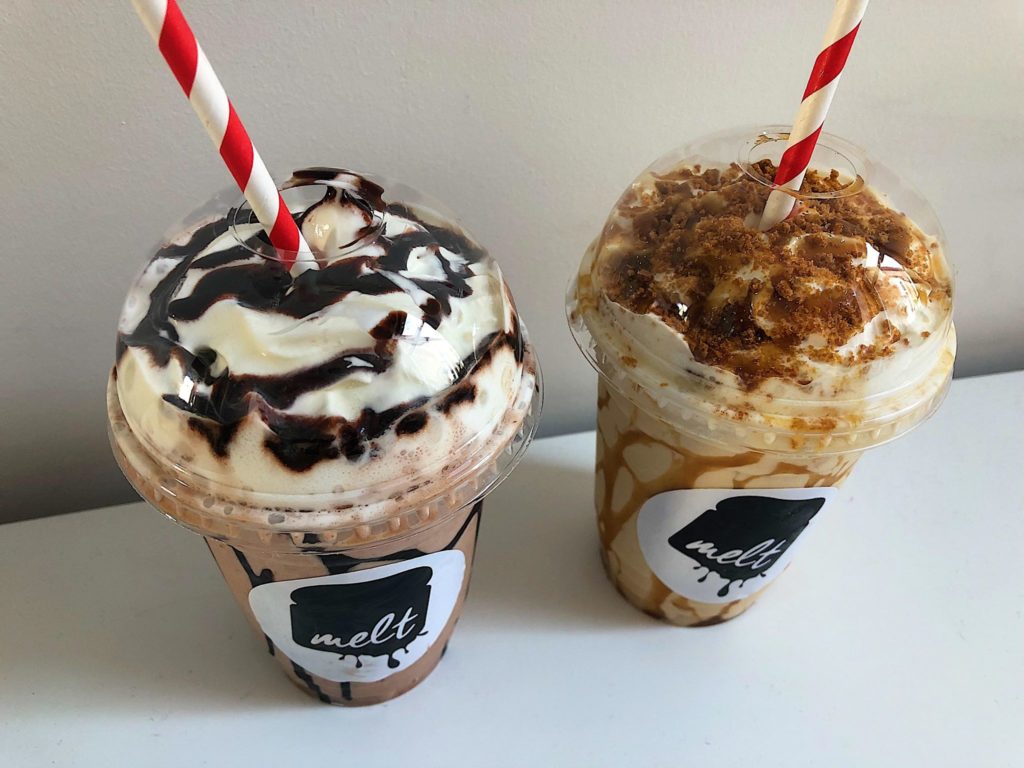 The Biscoff milkshake tasted exactly like the cookies and was topped with some of the crushed biscuit on top of the whipped cream too, as well as a healthy squirt of caramel sauce. Both were fantastic and flavours we'd definitely order again.
---
The Verdict:
Yes, yes, yes. This is definitely one Aberdeen Restaurant Week menu I can 100% get behind.
If you're looking for somewhere quaint and quirky to frequent for lunch, then Melt is the place for you. It's good food served quickly and they've also got a pretty impressive homemade soup you could try out.
With a variety of brownies and milkshakes available, the menu is pretty customisable to suit your tastes. The black pudding, apple sauce and three cheese toastie is the ideal sandwich and even better, if you can't stomach the whole thing, then it tastes just as good heated up for a snack later on.
Address:58 Holburn Street, Aberdeen
Aberdeen Restaurant Week menu: £10 deal with a special-three cheese, black pudding and apple sauce toastie plus a brownie and a milkshake