Aberdeen Restaurant Week: Menu review @ Kirk View Cafe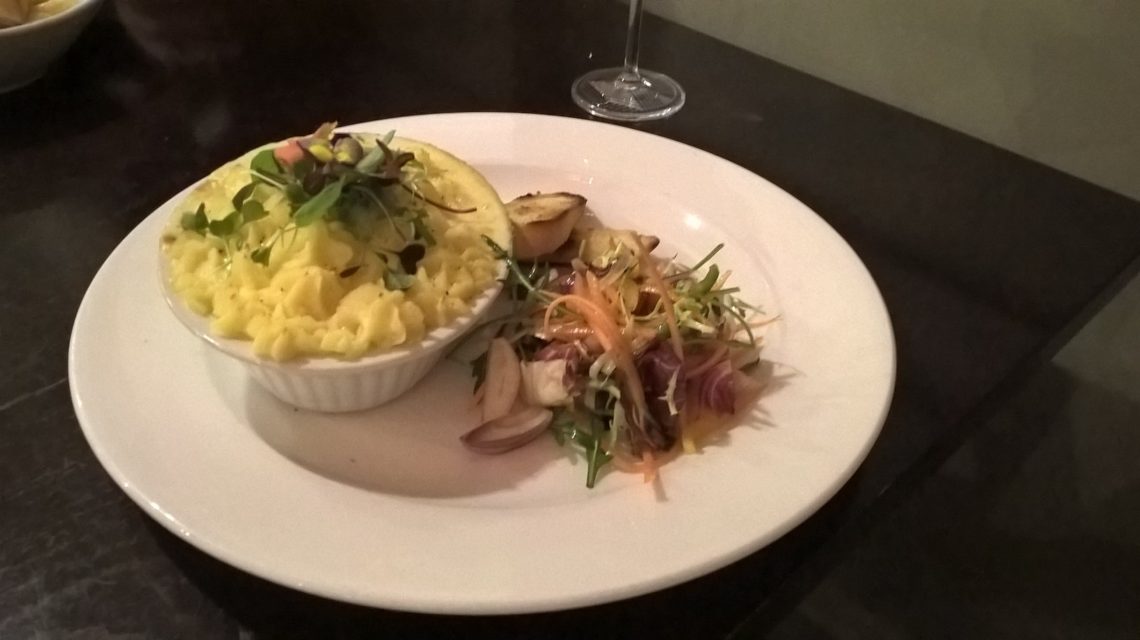 With one of the coldest nights of the winter in prospect, we were delighted to seek shelter in this lovely bistro on Union Terrace to get a sneak preview of its Aberdeen Restaurant Week menu.
Sparkling fairy lights and bistro-style seating in tastefully decorated surroundings give Kirk View a warm and welcoming feel. And this family-run business, which prides itself on serving up fresh and locally produced fare, certainly didn't disappoint with the choices on offer.
The restaurant already offers diners a choice of set lunch and dinner menus as well as delicious-sounding afternoon teas, but restaurant week gives a sample of what they have to offer for £10 for two courses for lunch and £20 for three courses at dinner.
---
The Food:
My pal and I have similar tastes so we had to haggle a bit over who'd have what before plumping for the soup of the day and the hummus and roast pepper bruschetta to start.
The carrot and courgette soup was a thick, warming and beautifully seasoned blend of veg, served with a crusty roll and butter, perfect for a wintry night.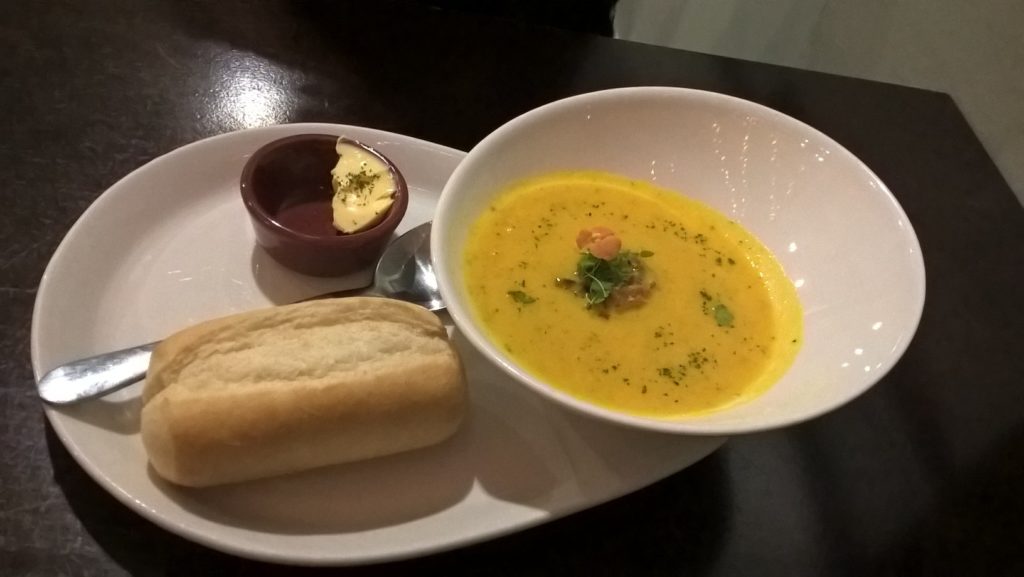 My bruschetta was also a taste treat. Sweet roast peppers on toasted crusty bread with bright, beetroot-infused hummus artfully piped on top with fresh salad, it set me up nicely for the main course.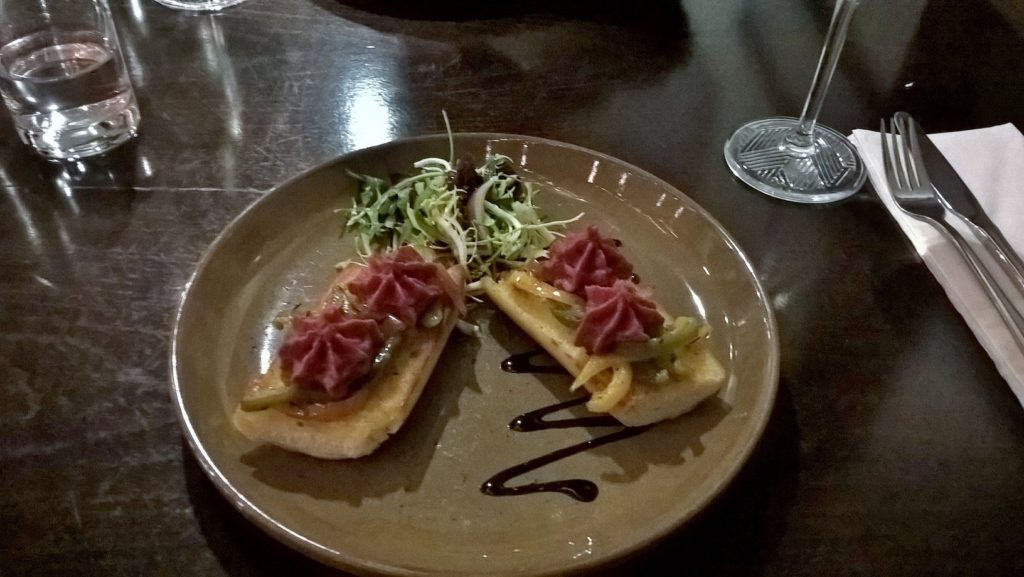 My flavour-packed, with plenty of tender pieces of chicken in a creamy sauce. However, I think my fish pie took the prize.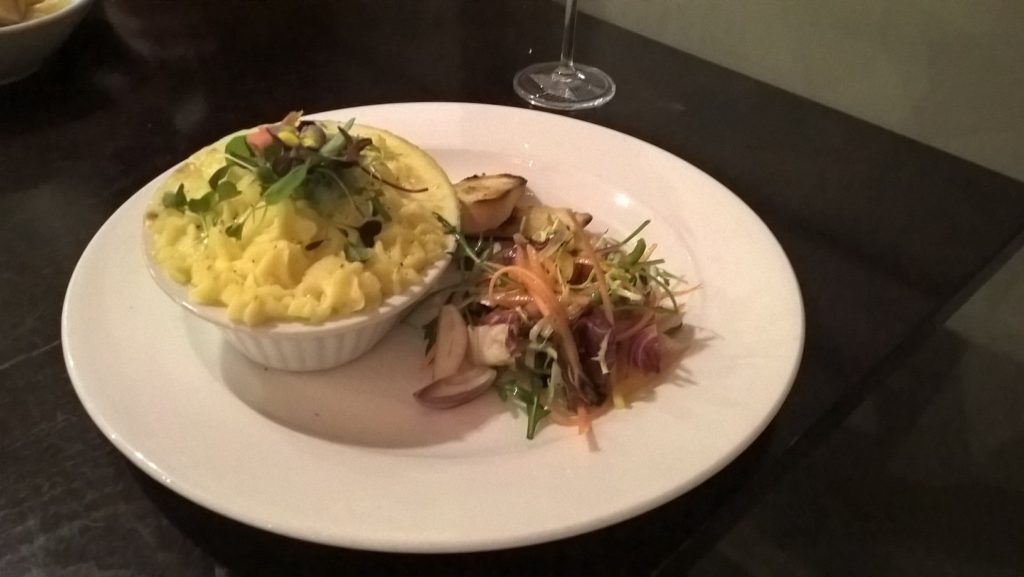 On our visit, my dish was made from scratch from order, so full marks to the chef who managed to produce this at the double. Packed with tender haddock and salmon chunks and king prawn in a smooth and silky sauce, topped with perfect, lightly browned mash and served with fresh, crunchy salad, it was a yummy feast.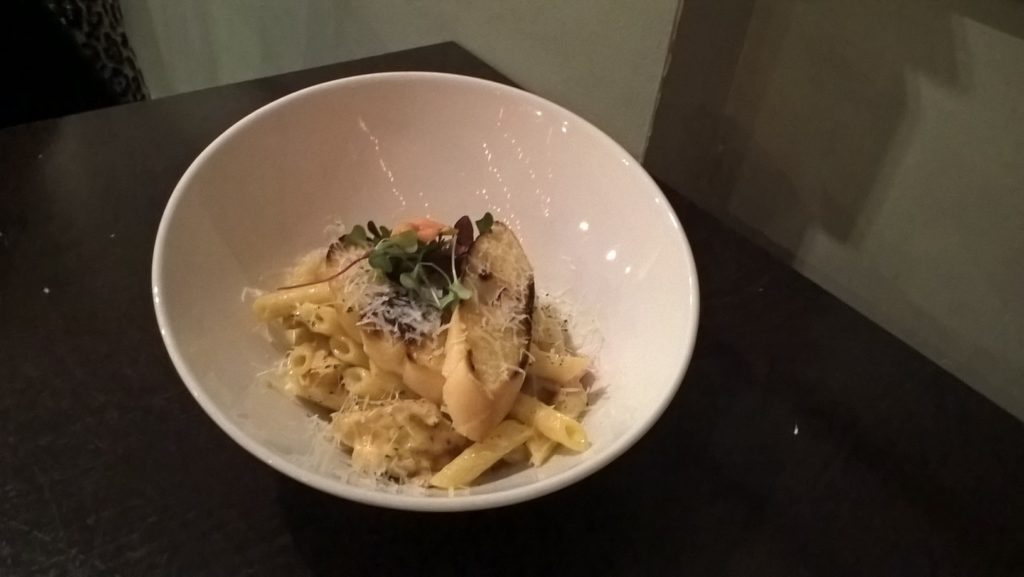 To finish, the affogato, complete with the restaurant's own roast coffee bean espresso and Baileys poured over vanilla ice cream was a sweet and melting joy.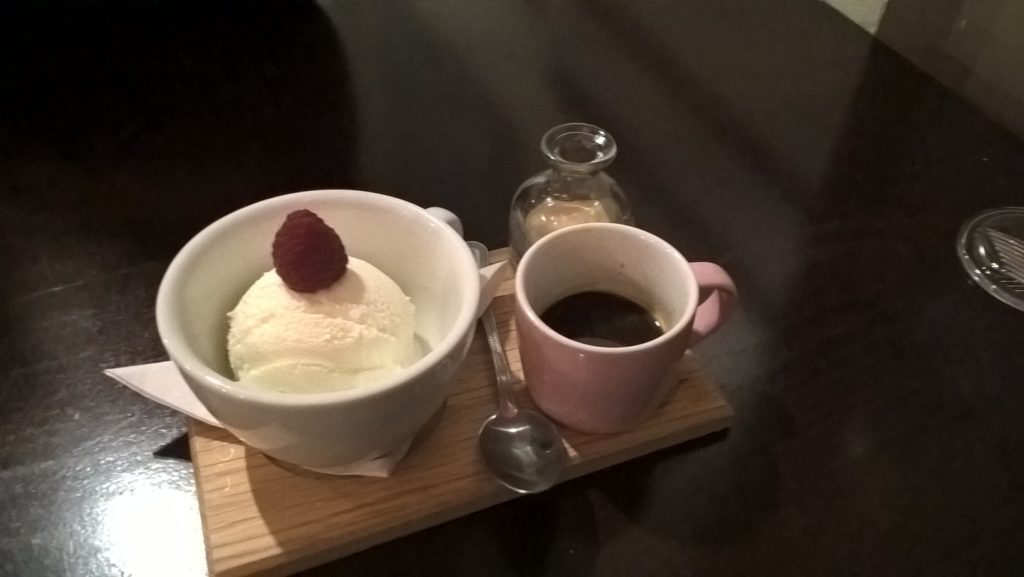 But the gold star of the night goes to the perfect plum crumble. Served in its own dainty dish, with a little pot of custard, the tender, slightly tart fruit melting into its own juice with a topping of golden crumble was possibly the best I've tasted.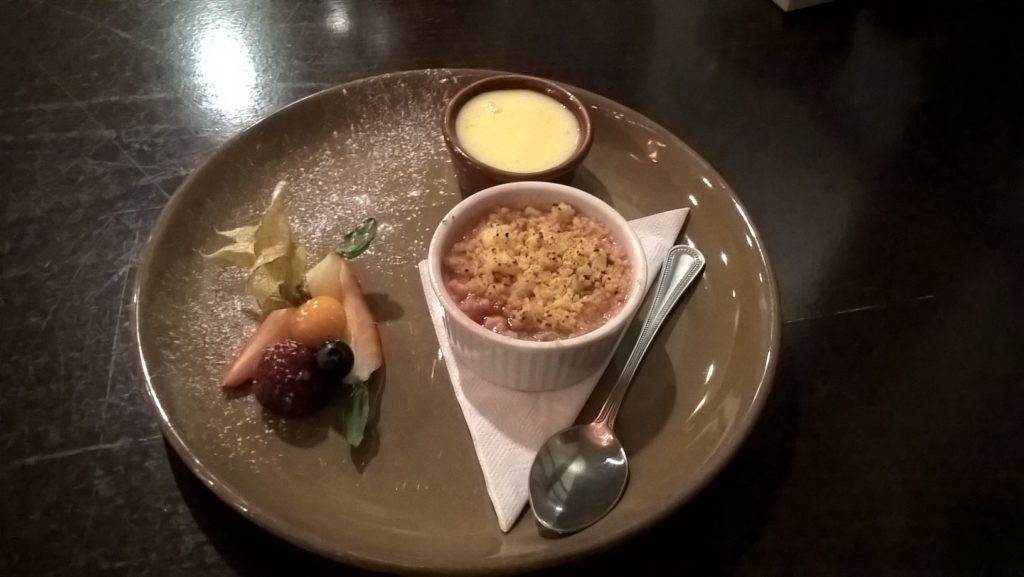 ---
The Verdict:
The only question we were left with at the end of the night was how on earth we had managed to miss this little gem of a place until now.
Address: Kirk View Café and Bistro, 27-29 Union Terrace, Aberdeen
Aberdeen Restaurant Week menu: Kirkview Cafe are offering a £10 2-course lunch time menu and a £20 3-course dinner menu, plus a special event which will have live music on Friday evening from 7pm.