Aberdeen Restaurant Week: menu review @ Ferryhill House Hotel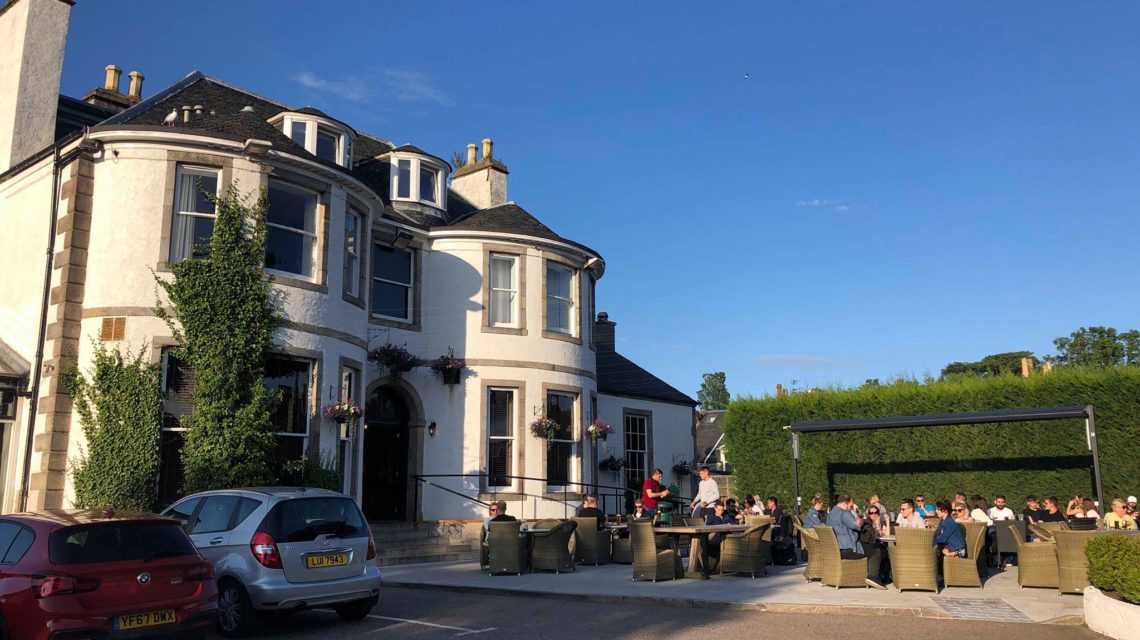 What do the majority of Aberdonians do when the sun comes out? Head to the nearest beer garden, of course.
And that's exactly what my other half and I did for dinner the other night.
Strolling along to Ferryhill House Hotel, which is just a 10-minute walk from our  home, we spied one of the few free tables available outside and headed straight for it.
The sun was out and there wasn't a cloud in the sky. With the weather so nice, it seemed only fitting to dine al fresco.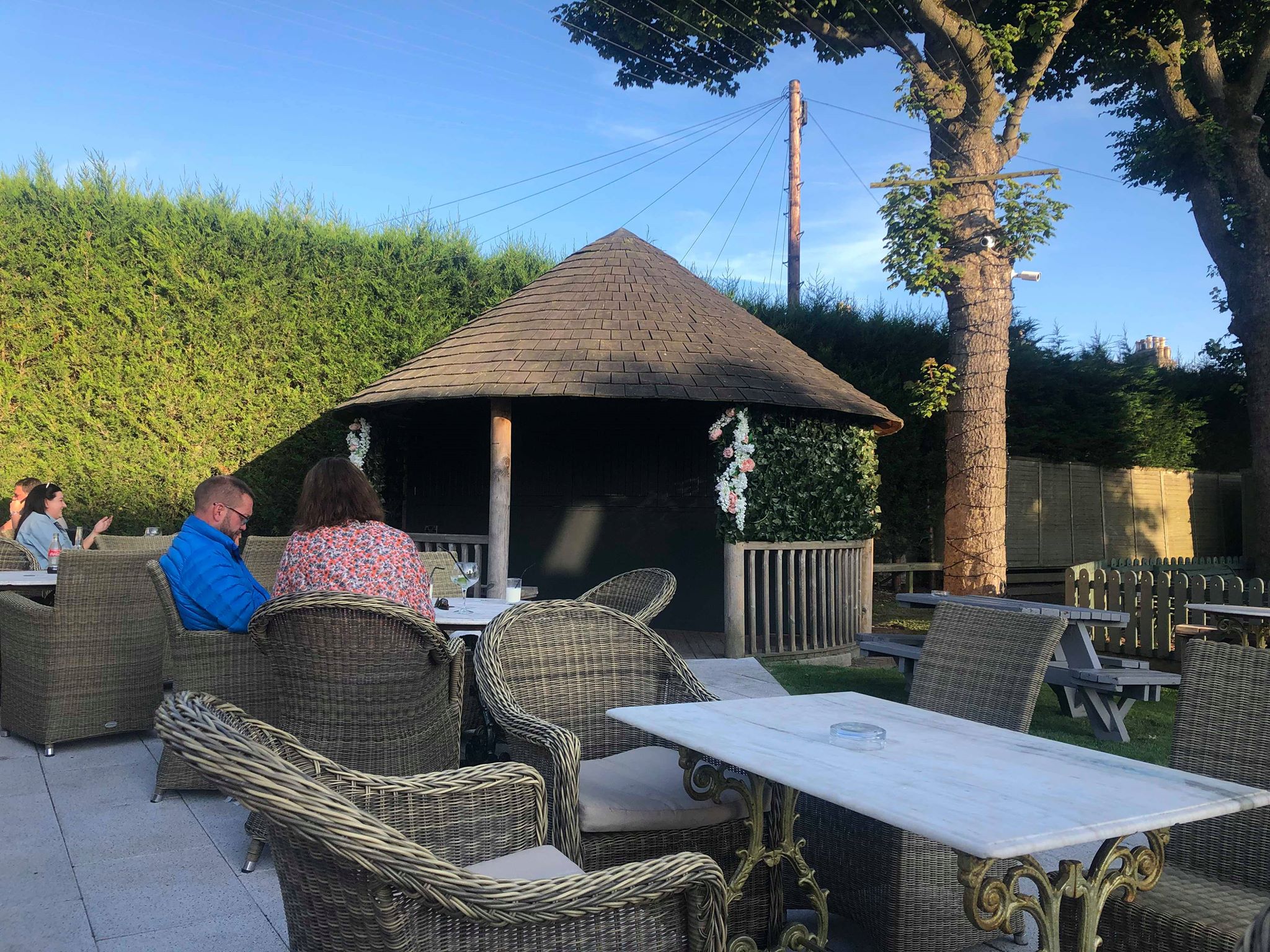 Heading inside to order our drinks, I was kindly talked through the Aberdeen Restaurant Week offering available at the Ferryhill. Having looked at the menu earlier, I ordered our food right there and then and headed back to catch some rays.
The place was packed and  I was impressed at how busy it was for a Monday night. Everyone from families with their children playing on the climbing frame to young professionals catching up to businessmen enjoying an after-work drink were out in mass.
The Food:
Ferryhill's offering is always extremely enjoyable, so we were looking forward to getting stuck in. Nachos and bruschetta were on the cards to share, or so I thought.
The dishes arrived and we were both pleased with what was presented. My bruschetta looked brilliant and my boyfriend's nachos looked very cheesy.
Tucking in, it was clear we wouldn't be sharing, because mine was so good, I wasn't giving any away.
The bruschetta's garlic bread came topped with chopped cherry tomato, onion and melted mozzarella. Drizzled across the dish was a delicious sweet balsamic glaze which was a real highlight, while  a peppery rocket salad perched in the middle.
The mozzarella cheese was stringy as I cut into it, and the garlic, onion and tomato ha a beautiful taste which overpowered everything. It was an explosion of colour and flavour all at once.
Meanwhile, the nachos were a very reasonable size and were topped with sour cream and salsa. Covered in gooey melted cheddar cheese, it was sewn throughout the nachos, ensuring each one was covered.  The fresh crunchy jalapenos added a nice heat to the dish and the cool salsa and smooth sour cream which hid them were nice big dollops. Crunchy and crisp, the nachos were a hit.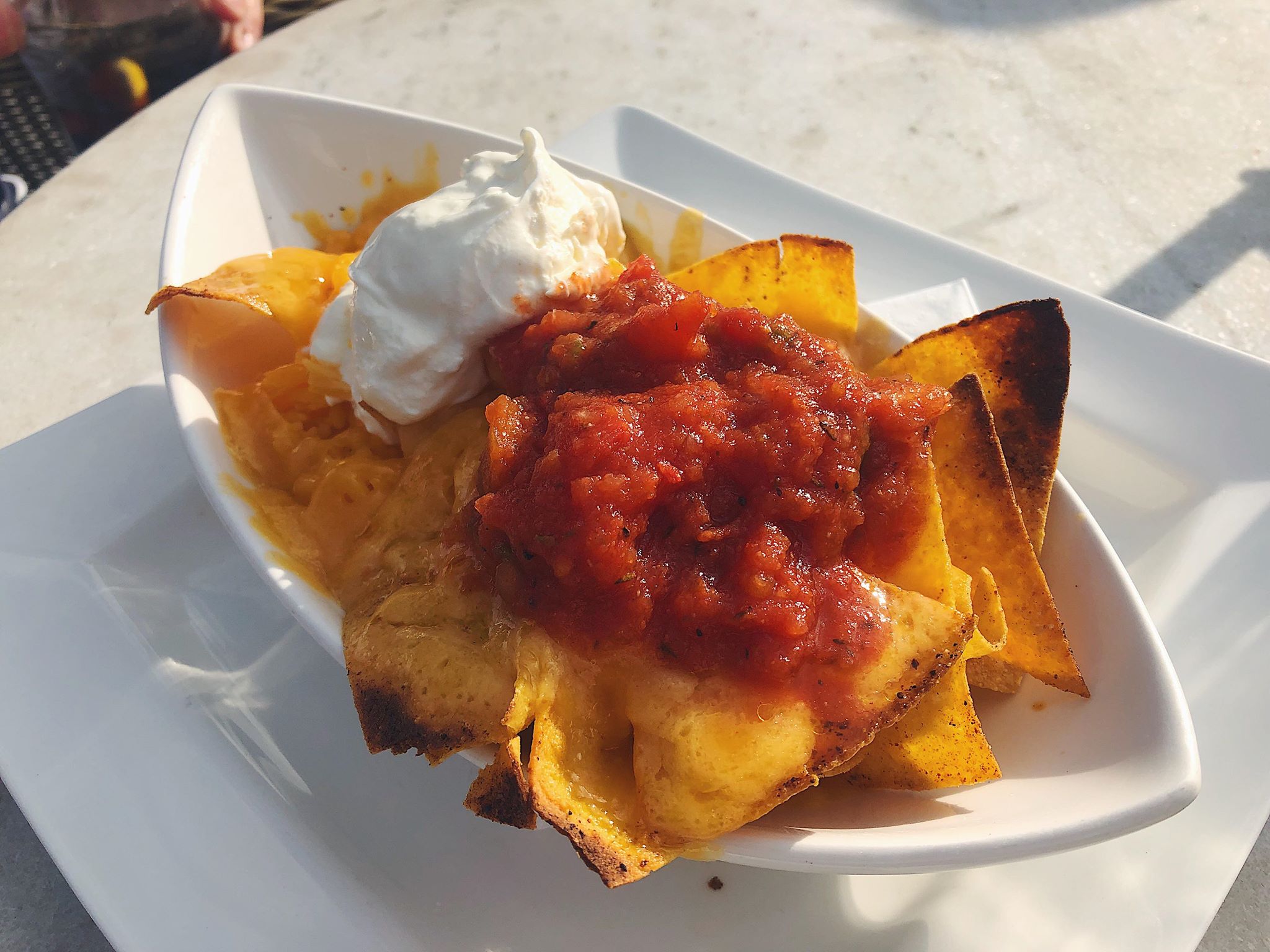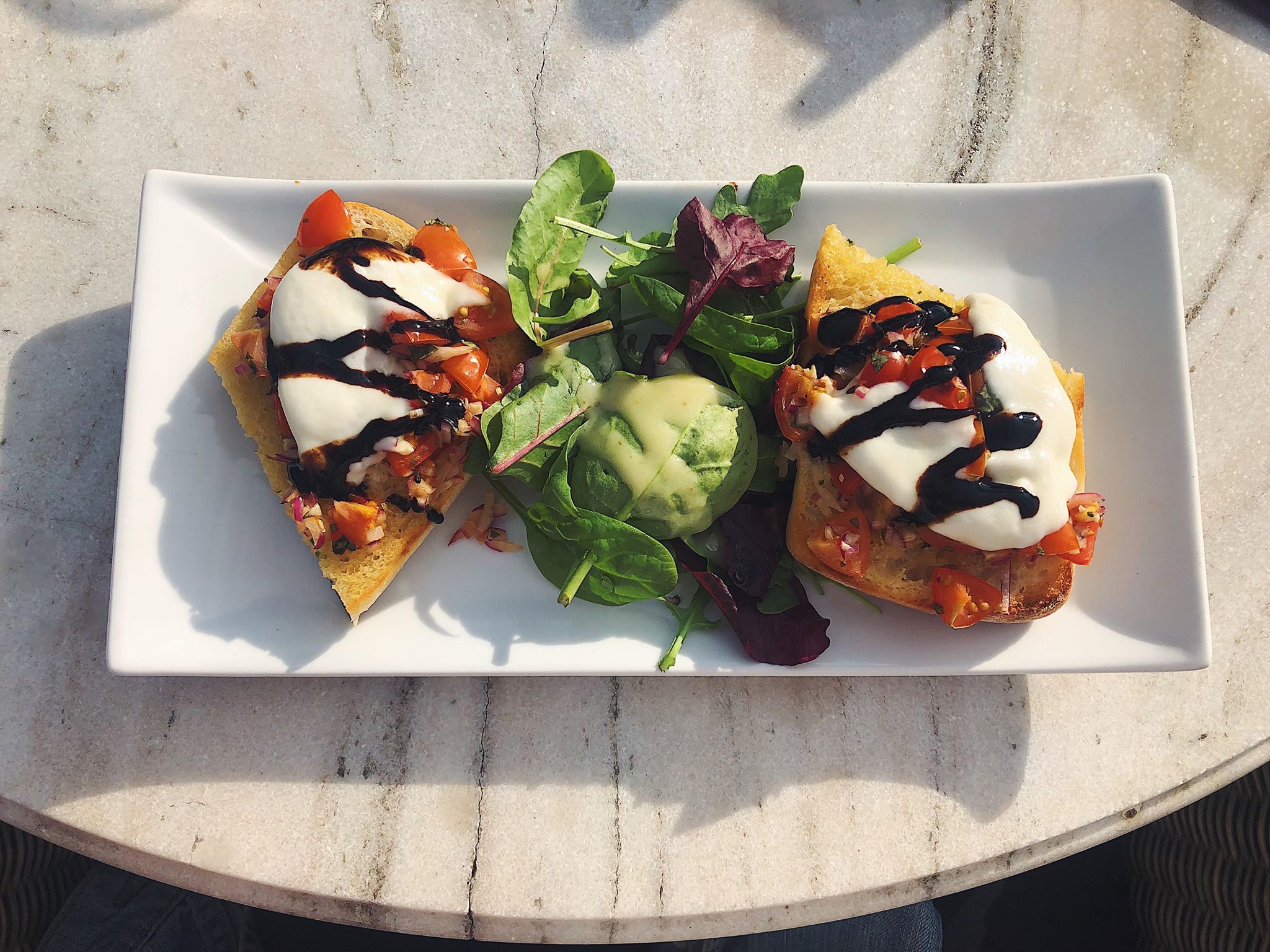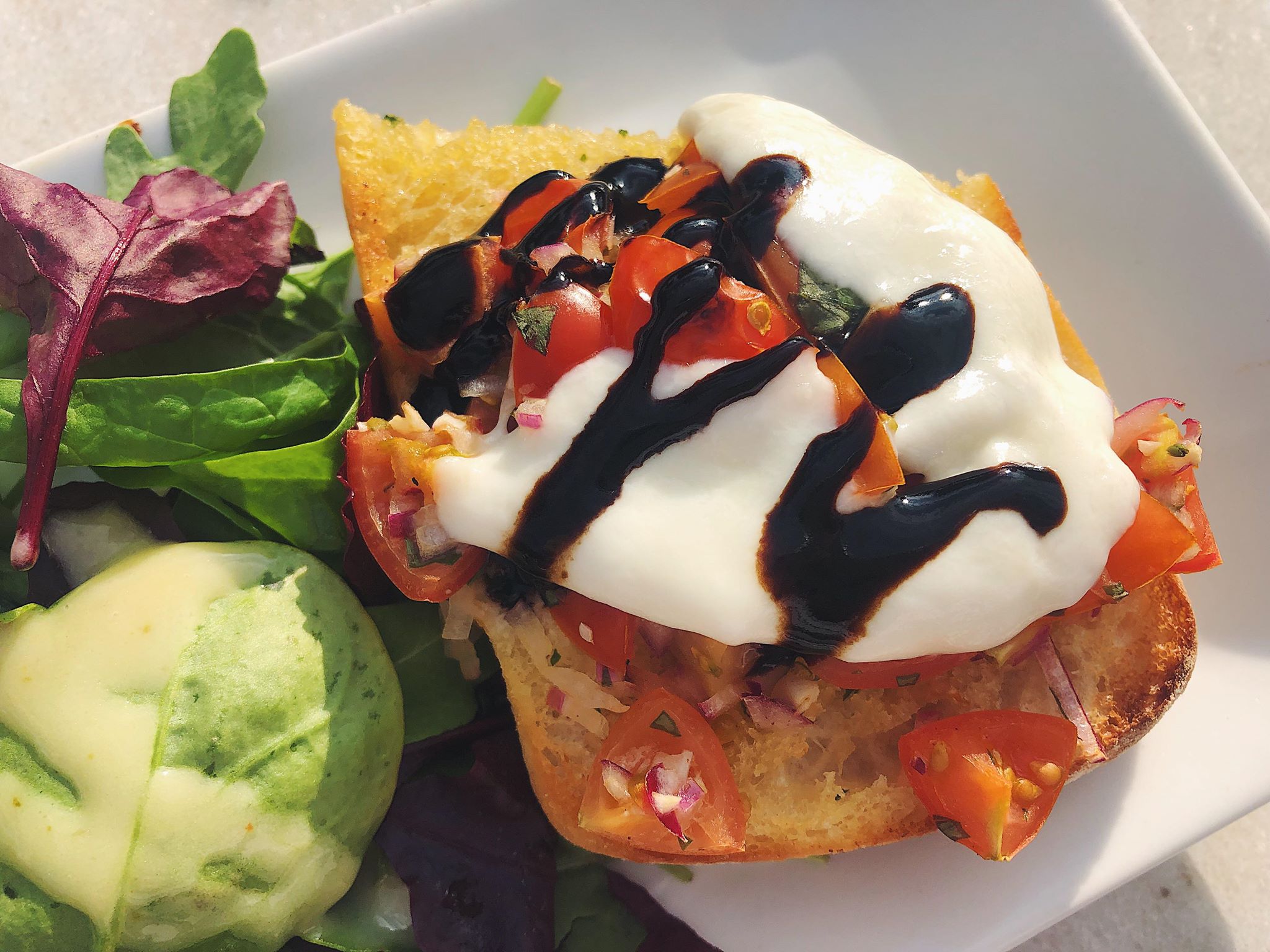 Both starters were very appetising and we were sure they had set the bar for the next two courses.
My other half wanted to try out the steak and Guinness pie while I was tempted by the scampi, although the cod catch of the day did catch my eye.
Cooked in a rich ale gravy, the braised steak pie was phenomenal. The crispy pastry that topped it was exactly that, and the sweet, rich gravy was sublime. Picking chips instead of mash or boiled potatoes, he sat happy as Larry, dunking his chips into the sauce. There was plenty of succulent beef to go around, so much so he couldn't finish it all.
It came with seasonal vegetables – broccoli, carrots and green beans – all of which were well cooked.
All in all, this was one good home-cooked meal.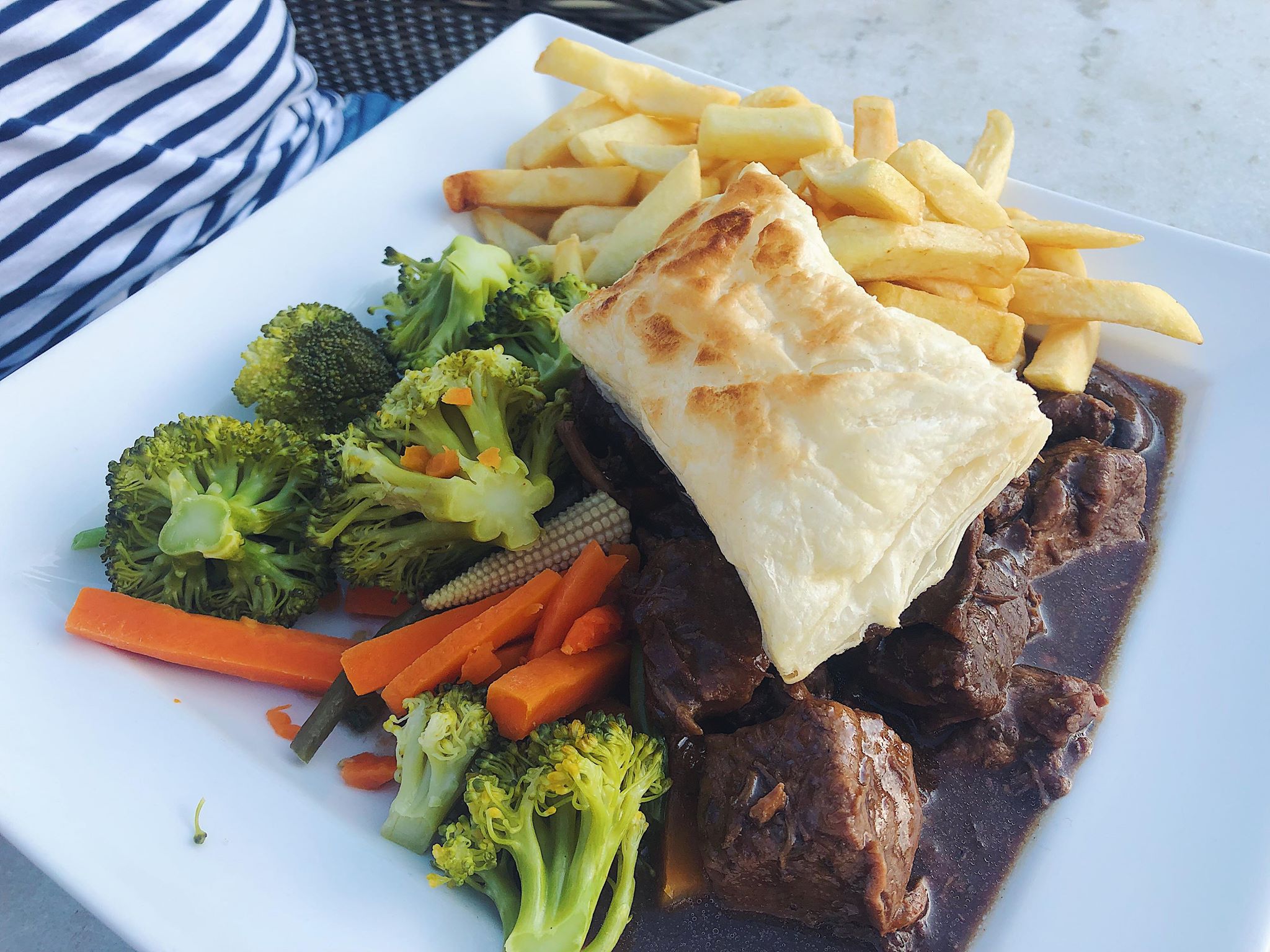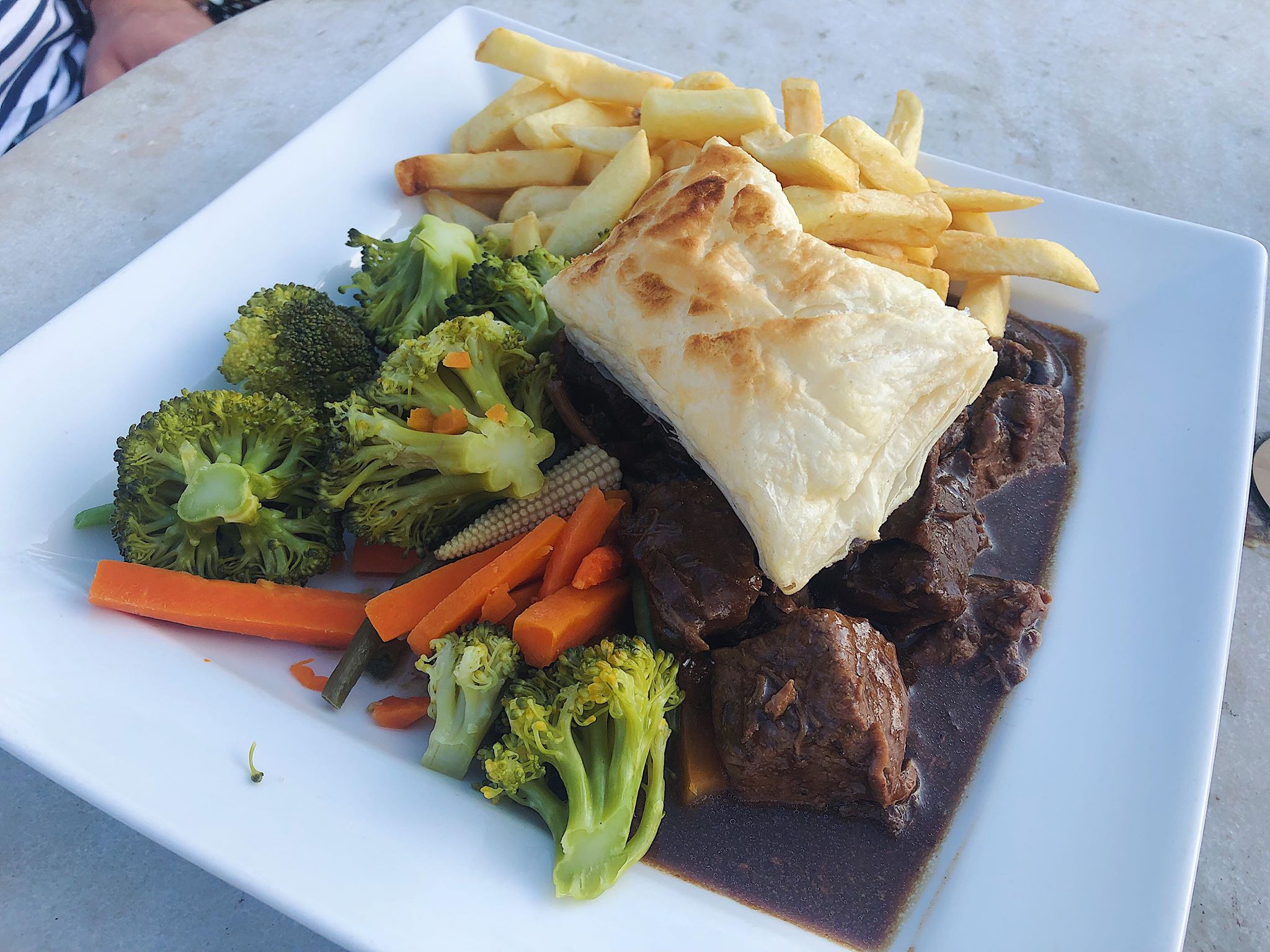 Turning to my dish, there was a lot of it – 11 pieces of crisp, juicy scampi to be precise. Not to mention the hearty portion of chips it came accompanied with. The peas were sweet and rather enjoyable while the tartare sauce was zesty and boasted a citrus finish. The creamy sauce was perfect for dipping my scampi into.
I hadn't had scampi in so long, and I was so glad I'd ordered it.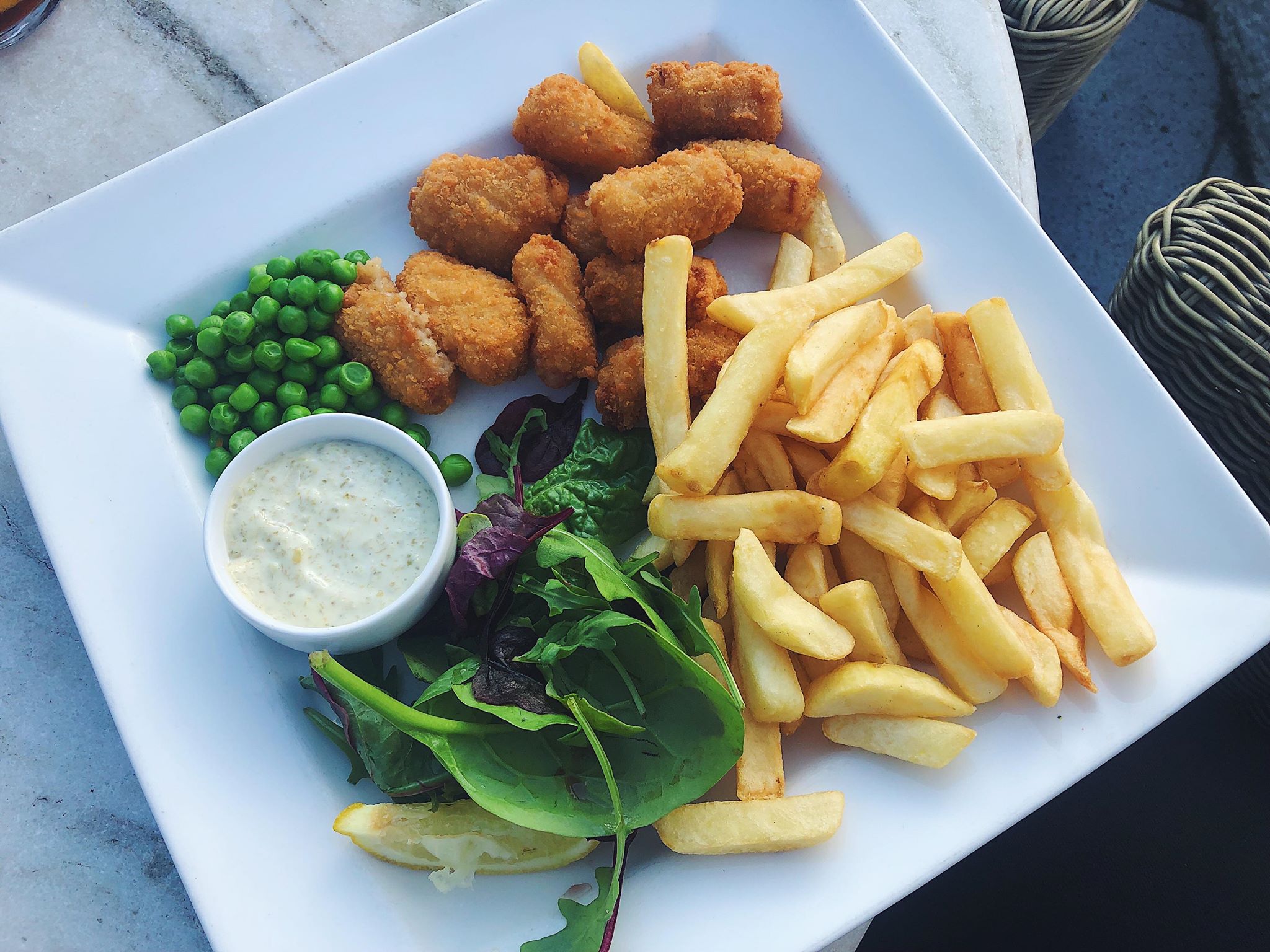 Already  extremely full, we'd ordered our desserts at the same time as everything else, not realising just how stuffed we would be.
But I couldn't resist my favourite – sticky toffee pudding  – while my cheesecake-loving partner opted for the special of the day.
We soon found out this was mango and passionfruit, something neither of us would usually pick.
The STP was magnificent. Drowning in toffee butterscotch sauce, the ball of Madagascan vanilla ice cream it had been served with had begun to melt, adding to the sugary concoction that was now developing on my plate. The melting icing sugar naturally added to this too.
Lathered in sauce, the sponge was light and soft, making it a little easier to consume – even if I was already full.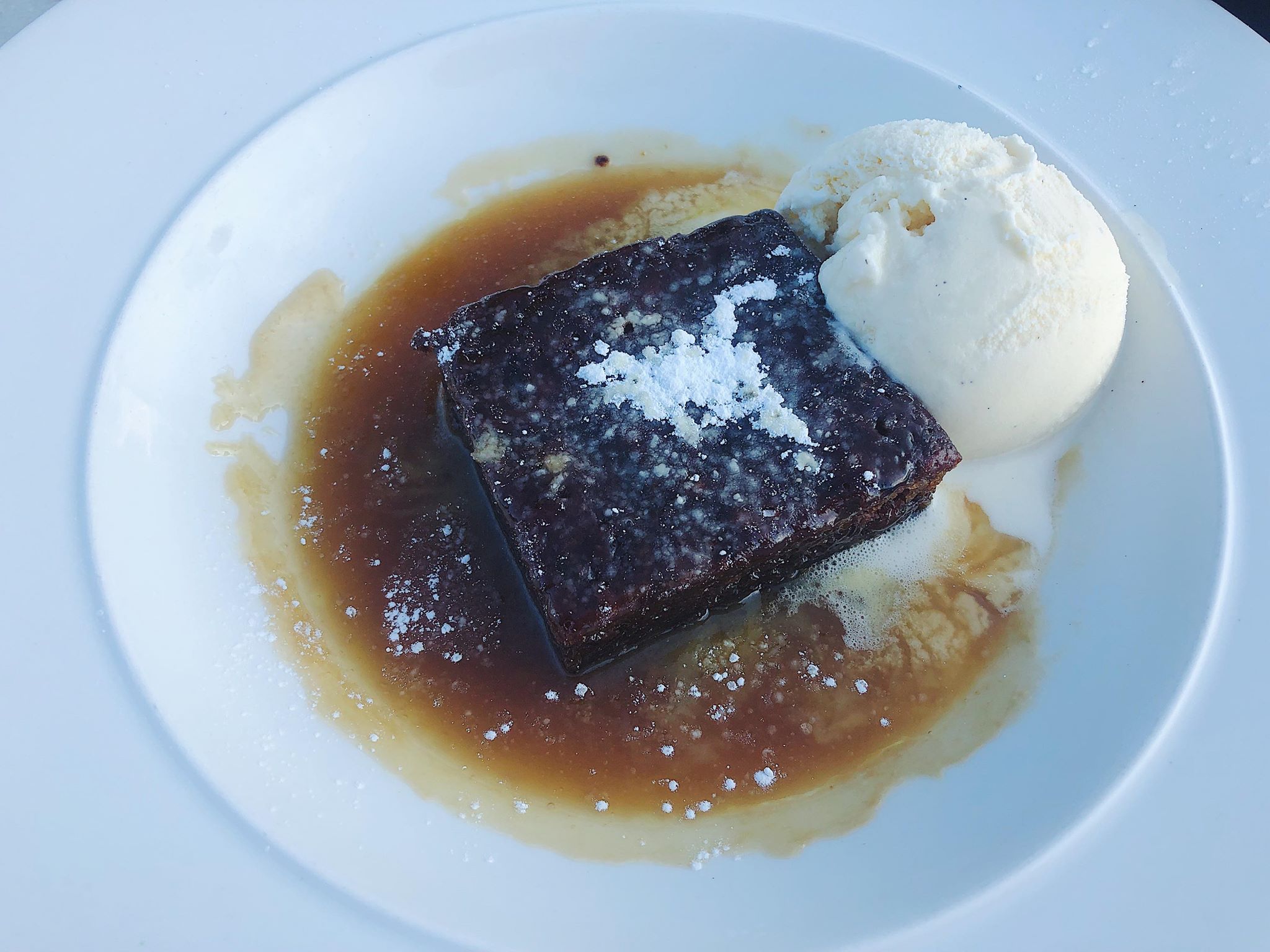 My other half stuck into the fruity cheesecake. It reminded me instantly of a Solero ice cream when I finally managed to nab a spoonful. The gelatine on top was very, well, jelly-like, and boasted a wonderful colour to it.
The base of the cheesecake was thin and chewy and the gelatine pieces inside created a lovely design on the side of the dessert. Sitting on a squiggle of raspberry coulis, it too was served with Madagascan vanilla ice cream.
Both desserts hit the spot.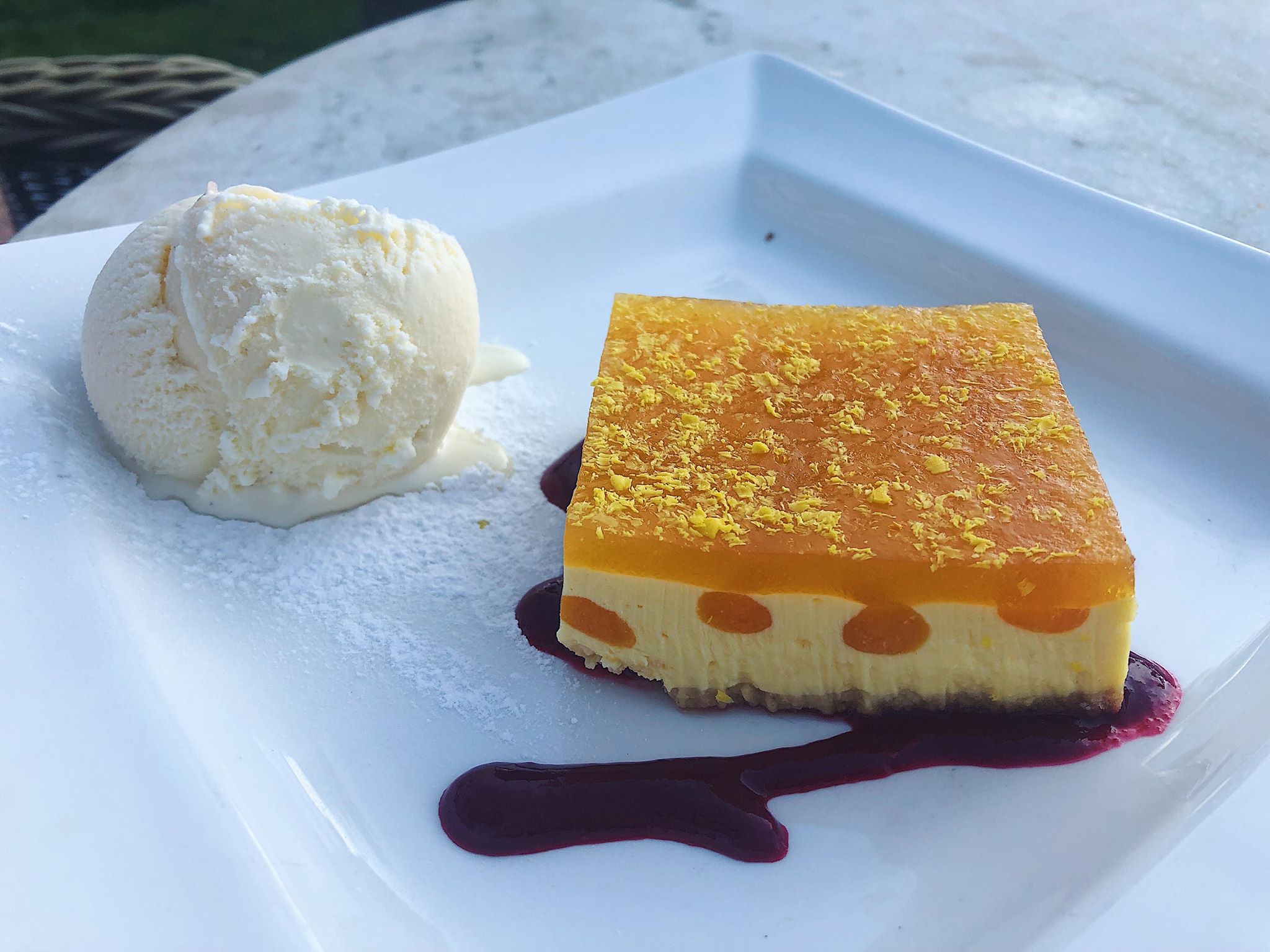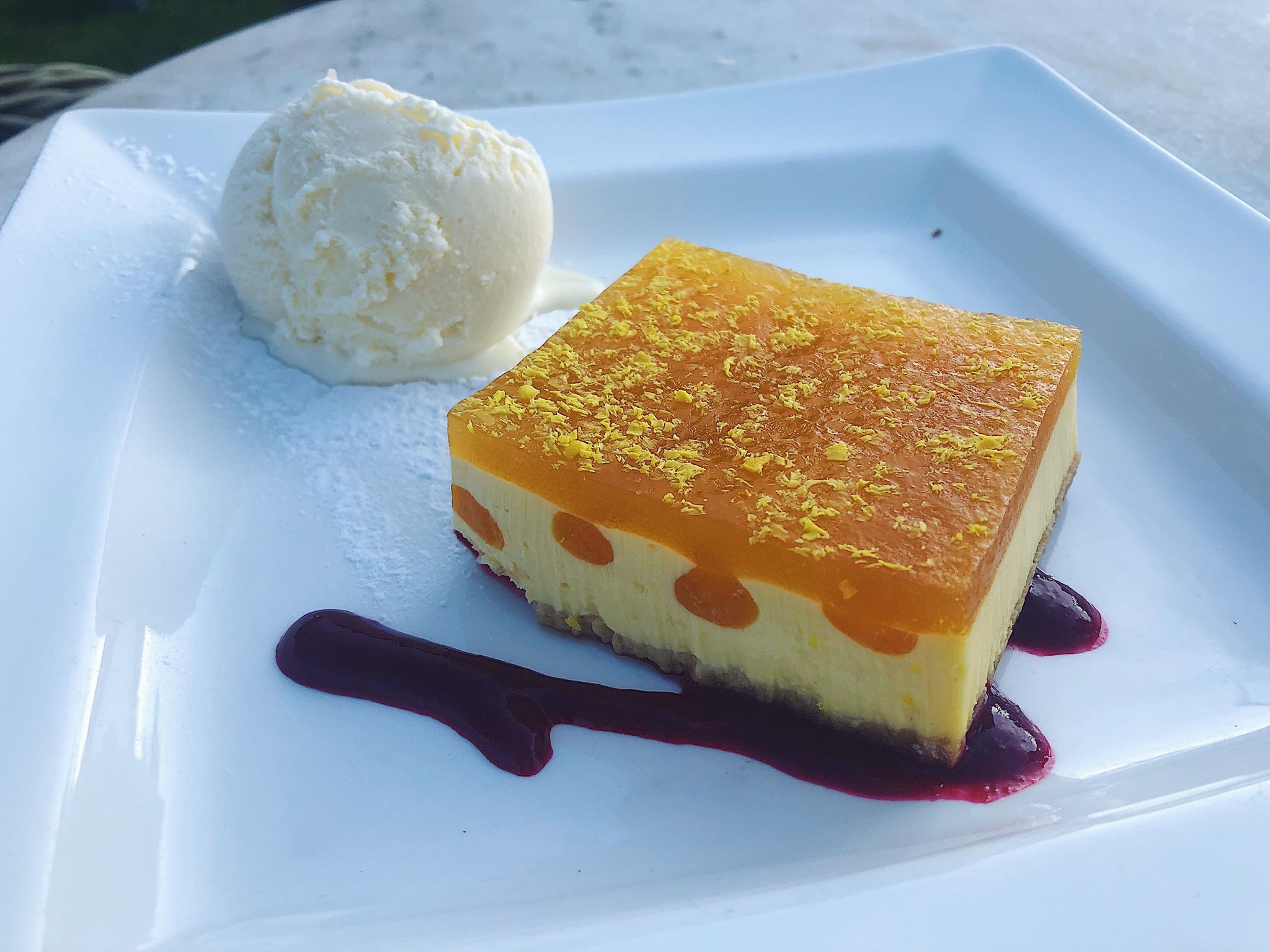 The Verdict:
I've always enjoyed visiting the Ferryhill House Hotel, not just for its delicious dishes, but for its blissful surroundings.
It's a haven in the middle of the city, a sun trap for those of us not lucky enough to have south facing gardens in the town, and is just an all round lovely place to frequent to.
If you haven't already tried this place out, then the Aberdeen Restaurant Week menu is well worth a shout.
Address: 169 Bon-Accord St, Aberdeen
Aberdeen Restaurant Week promotion: Three-course dinner for £20. Click here for the menu.