Aberdeen Restaurant Week: Menu review @ Carmelite Bar & Grill's gin tasting event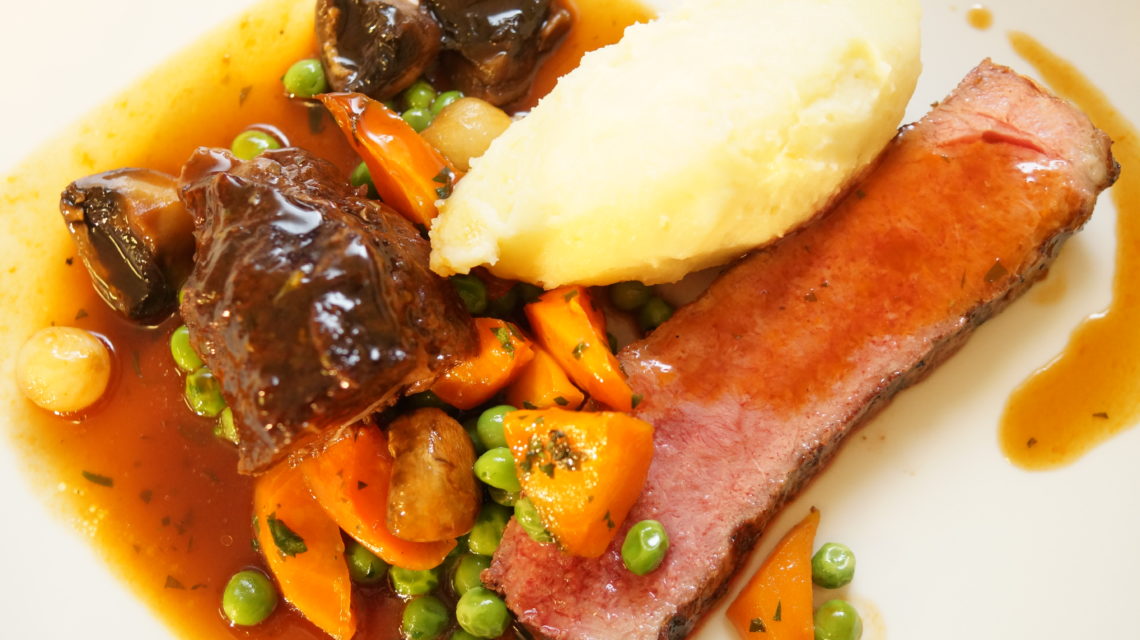 There's something about pairing food and drink that I just love.
The flavours you get marrying the two can completely change how dishes taste – and it's something I find fascinating.
For Aberdeen Restaurant Week, The Carmelite Bar and Grill hosted a Pickering's Gin tasting dinner which I was very eager to check out.
Taking place last night, Jenny Adam – who works for the Edinburgh-based gin brand – hosted the event taking us through four expressions across three courses.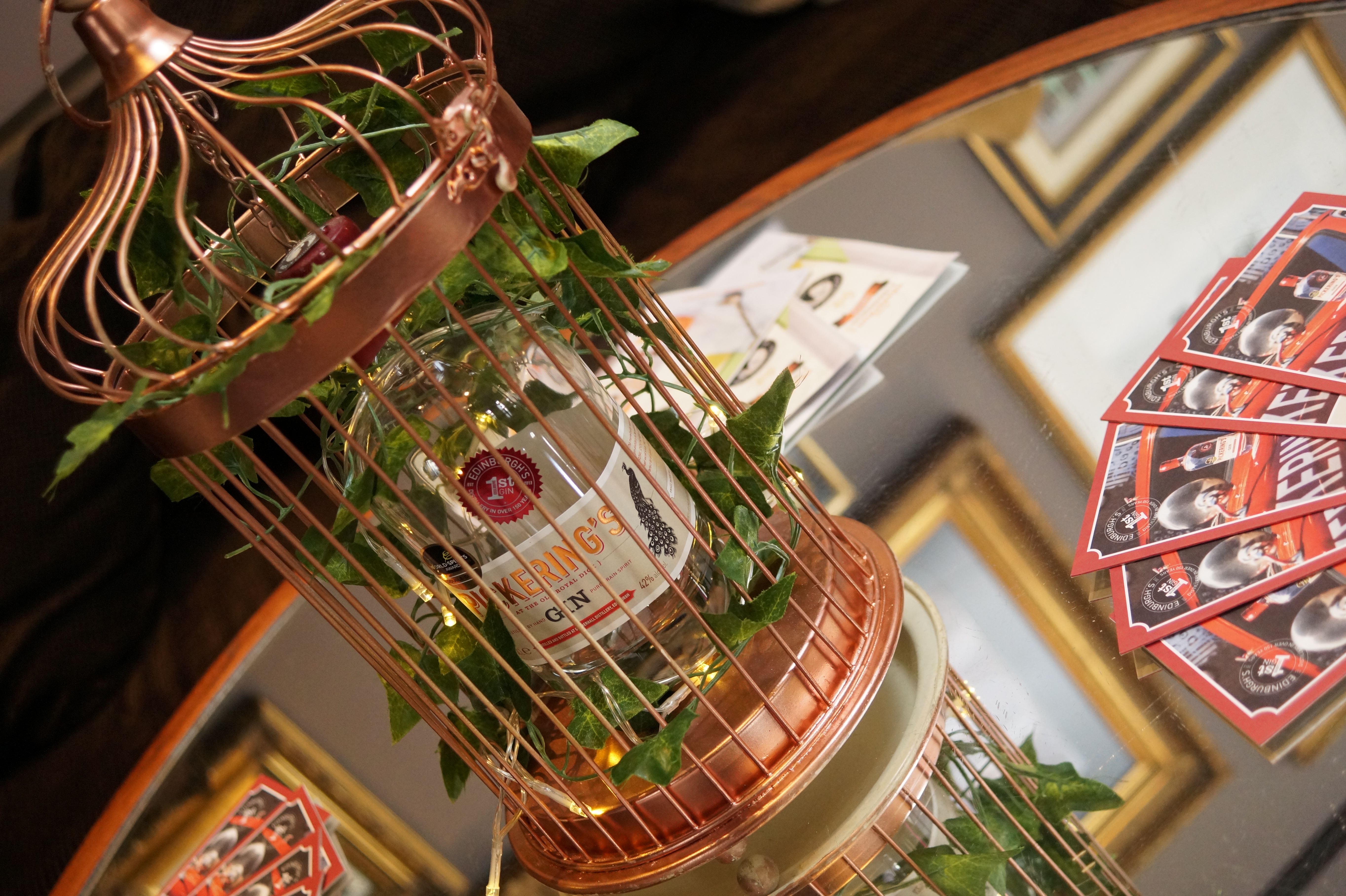 Arriving and welcomed with a gin and tonic, there were about 20 of us participating in this gin-teresting event.
Served with the classic Pickering's Gin, it was lovely and refreshing and came with a slice of pink grapefruit.
The Food:
Our food arrived as Jenny talked, allowing us time to learn about the brand while enjoying delicious dishes throughout.
The first course, goat's cheese bon bons with marinated beetroot, honeycomb and watercress, was presented with a pink grapefruit and lemongrass liqueur fizz.
The cocktail was extremely sweet and the liqueur had been topped with prosecco, making it light and bubbly.
Tucking in, the crisp bon bon boasted an incredibly creamy and soft centre of cheese to it. It crunched when I cut through it, and on the first taste, the cheese dispersed, leaving a creamy texture on the roof of my mouth.
Thick slices of sweet, yet earthy, beetroot sat on the side and a beetroot puree  was packed with flavour, while adding beautiful purple hues to the dish. Visually, it was very appealing and finished with fresh watercress and balsamic drizzles on top.
I was finding it hard to track down the honeycomb, however, the cocktail was so sweet that it balanced out the savoury dish.
Again, we were fed with even more information about Edinburgh's first gin distillery and the history behind it.
Not long after, our main course arrived.
I'm going to say this, so far, is my dish of Aberdeen Restaurant Week. A duo of beef, including braised ox cheek and maple cured sirloin, this was my favourite dish of the night.
Served with smoked pomme puree, seasonal vegetables and a bourguignon jus, I'm desperate for the recipe. It was incredible.
The maple cured steak had me salivating. My cut seemed a little more fatty than the one on my boyfriend's plate, and I think this played a strong part in why I enjoyed the dish so much. Bursting with flavour, I devoured every morsel of it, savouring it as much as I could. He enjoyed his, but much preferred the ox cheek, which tore apart as soon as his fork hit it. Tender and beautifully cooked, both meats were very enjoyable and a generous portion.
I love mashed potatoes, and these were extremely fluffy so I ate every last drop of them, even if they were a tad too buttery and salty for my liking.
The seasonal vegetables were also very tasty , but the jus definitely was the star of the show.
Paired with a cranberry and orange tonic cooler, the drink was fruity and a little more sour than sweet, which counteracted the maple sauce used in the dish. It reminded me of being on holiday and was heavy on the orange juice.
Taking a wee rest, we enjoyed more stories about the brand from Jenny, learning how it has developed over the past six years and what its hopes are for the future.
Looking to dessert, a dish of roast peaches with thyme and local honey, vanilla sponge and yoghurt sorbet was on the cards.
Presented just as beautifully as the courses before it, the peach concoction featured a large swirl of toasted meringue on top.
The meringue itself was fabulous and made the dish, in my opinion. It was fluffy, sticky and the marshmallow-y gooeyness melted in my mouth. Partnering it with a spoonful of the cooked peaches, the lime sorbet – which reminded me of a gin and tonic funnily enough – and the moist sponge and you had yourself a delicious summer dessert.
A raspberry coulis was poured around one side of the dish, bringing in more tart fruit flavours.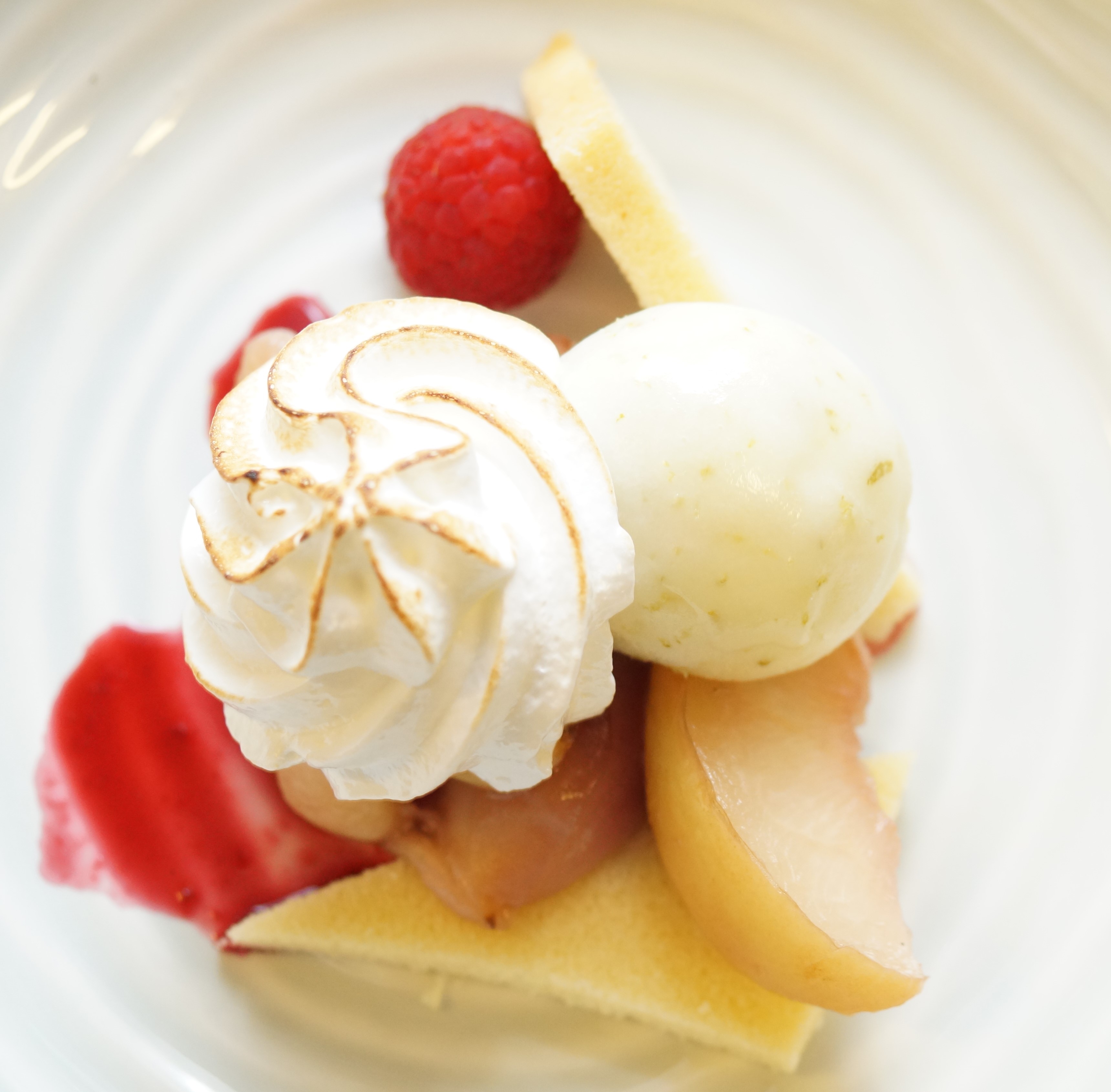 The dessert was The P's Knees cocktail – the lemony notes from the sweet, but sharp drink complemented the overall fruity plate in front of me.
Rounding off the night with the opportunity to try some of the gins she had brought with her, Jenny signed off and welcome any questions.
After schmoozing and catching up with friends, it was time for us to head home and sleep off the gin-fuelled dinner we'd just consumed.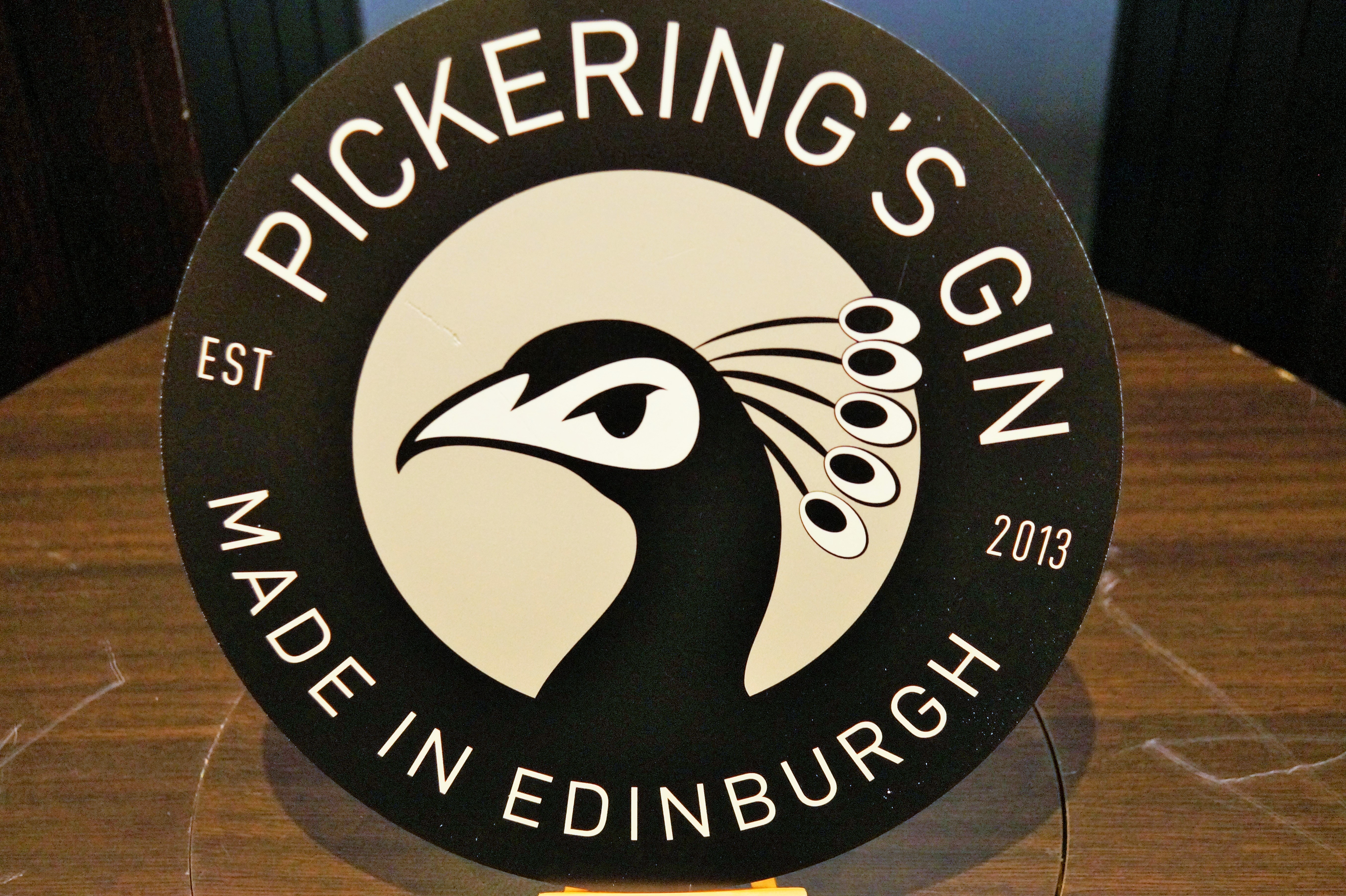 The Verdict:
The Carmelite Bar and Grill regularly hosts an eclectic portfolio of tasting dinners and events at its premises on Stirling Street, so it was ncie to see them incorporate this option into the Aberdeen Restaurant Week itinerary.
As well as putting on the evening, The Carmelite will also welcome diners into its premises, offering a £10 two-course lunch and a £20 three-course dinner. It's clear the food is lovingly prepared and that showcasing the produce in the best way is important to the kitchen team.
The steak and braided ox cheek are both on the restaurant week menus and are definitely worth a try.
Address: Carmelite Hotel, Stirling Street, Aberdeen
Aberdeen Restaurant Week promotion: Two-course lunch for £10, three-course dinner for £20 or a gin tasting event on tonight . Click here for the menus.