Aberdeen Restaurant Week: Meet the chef at No.10 Bar & Restaurant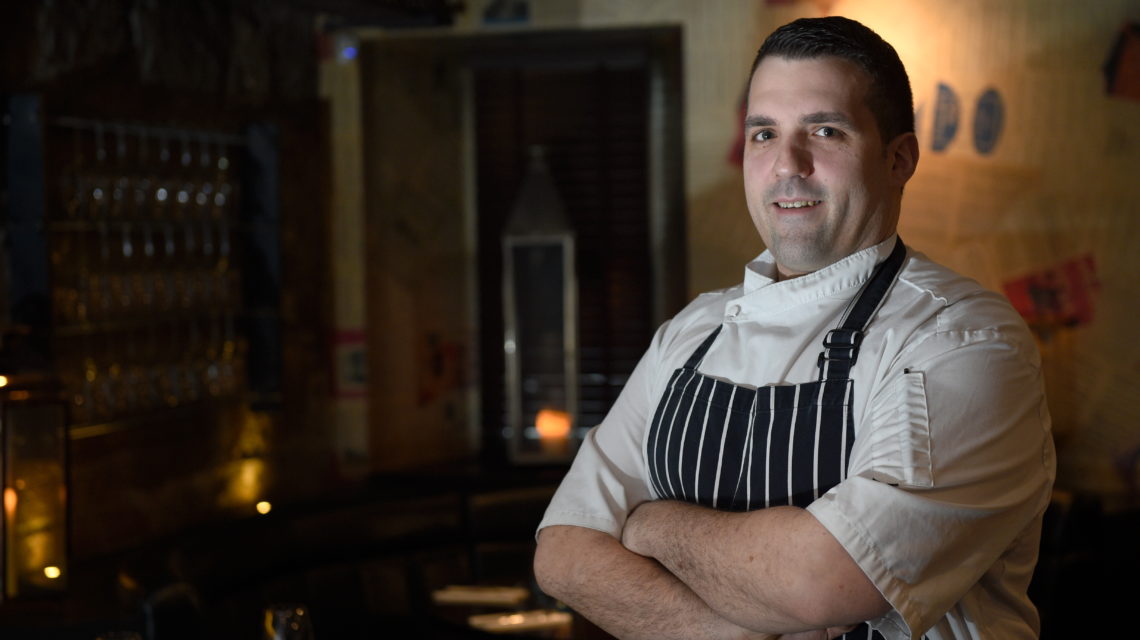 Taking part in Aberdeen Restaurant Week is No.10 Bar & Restaurant. We caught up with head chef Andy Stephen who gave us the low down on the venue's exclusive tasting event, which will be held tonight as part of Aberdeen Inspired's initiative.
Those lucky enough to bag a seat will be treated to a four-course meal, with every dish served with paired wines.
A lover of seafood, chef Andy is most excited about cooking up the third course. And you could taste it for yourself – all you need to do is call up and book your place.
Want to find out more about the restaurant? Read on below.
---
Name:
Andy Stephen
Position:
Head chef
How long have you worked at No.10?
I've worked for the company since the re-launch in October 2015. I was involved in No.10 just before we reopened the venue. I got to design the kitchen which was pretty cool and very beneficial from my perspective.
Tell us a bit about yourself?
I moved to Aberdeen when I was 17 years old to go to college to study the level three An Introduction to Cookery course. I'm originally from Applecross on the West Coast of Scotland and I started working in kitchens from a young age. I started off at the very bottom and have continued to work my way up.
What can people expect from the No.10 Aberdeen Restaurant Week menu?
We're doing a special tasting event tonight which is very similar to our Foodies Club which we started in July 2016.
We set it up to add a little something extra for our customers and we pick different themes for it. For this event we'll be focusing on local produce. We're bringing some of our stand out Foodies Club dishes to the event and we'll pair all the courses with wines – we'll possibly add in sherry or dessert wines, too. There will be a nice mix of drinks to go with each dish.
There's 14 spaces in the board room where we're hosting the event, but if there's a real demand for it we'll open up the full restaurant and do it as one big event instead. We've done a big Foodies Club event in the whole restaurant and it works really well. There's about 80 spaces if we do the full restaurant. The price of the event is £65 per person.
We've done everything from cheese and wines, seafood, and we also work with Gordon from Corney and Barrow who provide the wine pairings for all the dishes. Drew our restaurant manager also knows a lot about wine and it's great as he shares his insight too.
There will be canapes/amuse bouche for when our guests all arrive, and then we've got Stornoway black pudding as the second course. The third course is the shellfish course which will show off local shellfish. We'll have queen scallops coming in their shell and we'll have oysters and langoustines which will all come from Peterhead.
The beef cheek for the fourth course is coming from Aberdeenshire Highland Beef which is very exciting. The dessert course is something light that I'll make with a bunch of different flavours. We like getting people to try different flavours and pairing them with different wines. It's more interactive which is great. It'll no doubt get everyone talking.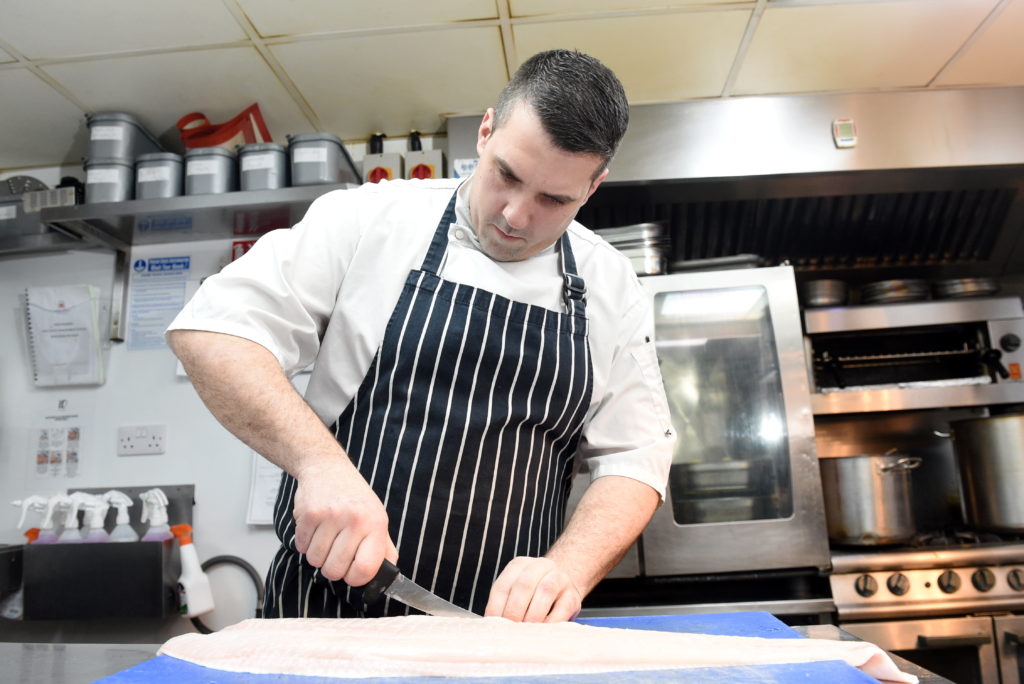 Why did you guys get involved in Aberdeen Restaurant Week?
The group's other venues such as McGinty's and The Ferryhill House Hotel have already been involved and you can see there's a real buzz around it. We're in the West End which is a little outwith the remit area and we always wanted to take part, so we thought getting involved with a special event was the perfect fit. We know the success of our Foodies Club so we're keen to showcase that. Being in the restaurant trade in Aberdeen, it just seemed natural to get involved.
It's great to get really creative with the food and come up with a whole new menu. Everyone gets involved in developing the menu and for the younger chefs, it's a fantastic opportunity for them to learn new tips and tricks.
What are you most looking forward to about Aberdeen Restaurant Week?
It's definitely to try get some new faces in the restaurant. We're showcasing something that's a little higher-end with this style of cooking and that's what we do with our specials, so it's great to show people that we do this style of food too.
We've got a large variety of dishes on our main menu from burgers to things like monkfish that has come in fresh that day. It's a great chance for us to show what we can do.
What's the one dish diners need to try?
It's always shellfish for me as it's huge thing from where I'm from on the West coast. I love going out on boats, fishing and cooking with fish. Our market catch is always one of our best sellers and everyone loves them. People just know how good our fish specials are here.
It's a selection of shellfish and everything will be coming in fresh that morning so it's going to taste incredible.
And what would you say is your top cooking tip?
Don't mess with the ingredients. Keep it simple and fresh. If you can get the best produce, do it, because your dish will taste much better. You don't need to do much to fresh produce. Keep it simple and cook it well.
Address: No.10 Bar & Restaurant, 10 Queen's Terrace, Aberdeen AB10 1XL