Aberdeen Restaurant Week: Meet the chef at Atlantis Restaurant at The Mariner Hotel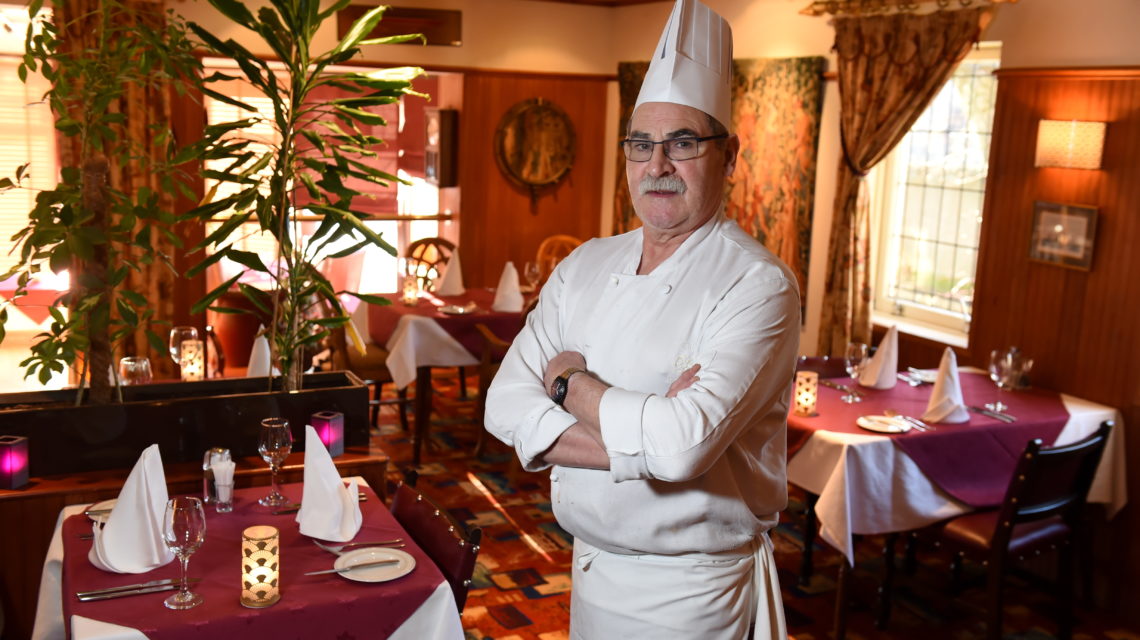 When it comes to seafood and Aberdeen Restaurant Week, no one does it quite like Atlantis restaurant.
Based within The Mariner Hotel, the restaurant will be offering a lunch deal, allowing diners to sample a few of the most popular dishes.
Featuring the Cullen skink dish which has been on the menu since the hotel opened 40 years ago, it's no wonder as to why this dish has made the shortlist for the special restaurant week menu.
Working in the industry for 50 years, head chef George Bennett knows a thing or two when it comes to seafood and cooking in general.
We caught up with George to chat all things ARW.
---
Name:
George Bennett
Position:
Head chef
How long have you worked at The Mariner Hotel?
I've been working at The Mariner Hotel for 28 years now.
Tell us a bit about yourself?
I've actually been in the industry working as a chef for 50 years. It's always been the north-east I've worked in, primarily Aberdeen and I also did a stint at The White Horse in Balmedie. I love cooking food – it doesn't really matter what it is. Fish gives you a lot of flexibility because there's so many types of it and there's so many different ways to cook and present it.
Tell us about your Aberdeen Restaurant Week menu?
We're just doing a lunch menu but we do have the option of getting a dessert for those who would like three courses.
It's showcasing some of the dishes that we've had on our menus for the past few years. The Cullen skink and the oysters have been on our menu for 40 years this year which is incredible and we celebrate 40 years this July. We've got nice smoked mackerel rillettes which will be featuring on our new menu. Our mussels are one of our biggest sellers, but we're doing it a little different by using a rich tomato sauce instead.
The herring and oatmeal is very popular on our bar menu and it's a good traditional dish and the neeps and tatties just adds to it. We've also got a salmon and prawn roulade which is a nice and light dish – perfect for lunch.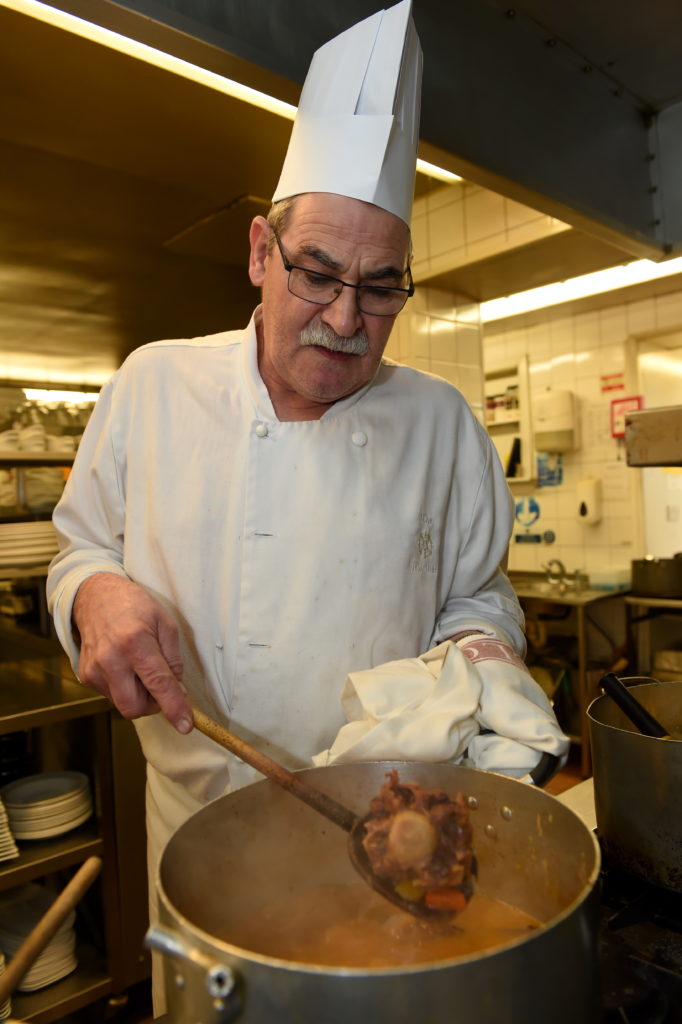 A new dish we're looking to incorporate into our core offering is the Fisherman's fry which is Colley, mackerel, calamari, breaded mussels which will be served with homemade tartare sauce and chips.
We use King Foods as our supplier for all of our fish. We've worked with them for decades and majority of their fish comes straight from the Peterhead Fish Market.
For the July ARW event we'll be doing an evening menu too. It will be a celebration menu for the restaurant's anniversary and will have a 70s twist to it which is very exciting.
Why did you guys get involved in Aberdeen Restaurant Week?
We got really good reports back from the first one and not being part of the city centre we're not necessarily in the Aberdeen Inspired catchment area, but being a long-standing restaurant in Aberdeen we were very keen to get involved.
We spoke to a few people who were involved in the first one and decided to offer a dinner and lunch menu. It was great as we got a lot of new customers through the doors trying us out. It's a good opportunity for us to remind Aberdeen that the old man of the sea is still here.
What are you most looking forward to about Aberdeen Restaurant Week?
We got a lot of people who were coming into the restaurant in the evenings, who were then coming in at lunch too. And we got heaps of new people in during the week so it was a good opportunity for people to experience the restaurant.
What's the one dish diners need to try?
I would probably say the Fisherman's Fry. We're launching a new menu the same week as ARW so it will give people a chance to try out a variety of textures of seafood, from breaded to battered, and is a bit of a twist on the traditional fish and chips you'd expect.
And what would you say is your top cooking tip?
Keep calm and don't panic. If you panic, then that's when you lose it. Keep a level head and stay focused.
Address: The Mariner Hotel, 349 Great Western Road, Aberdeen AB10 6NW