Aberdeen cafe backs campaign to promote veganism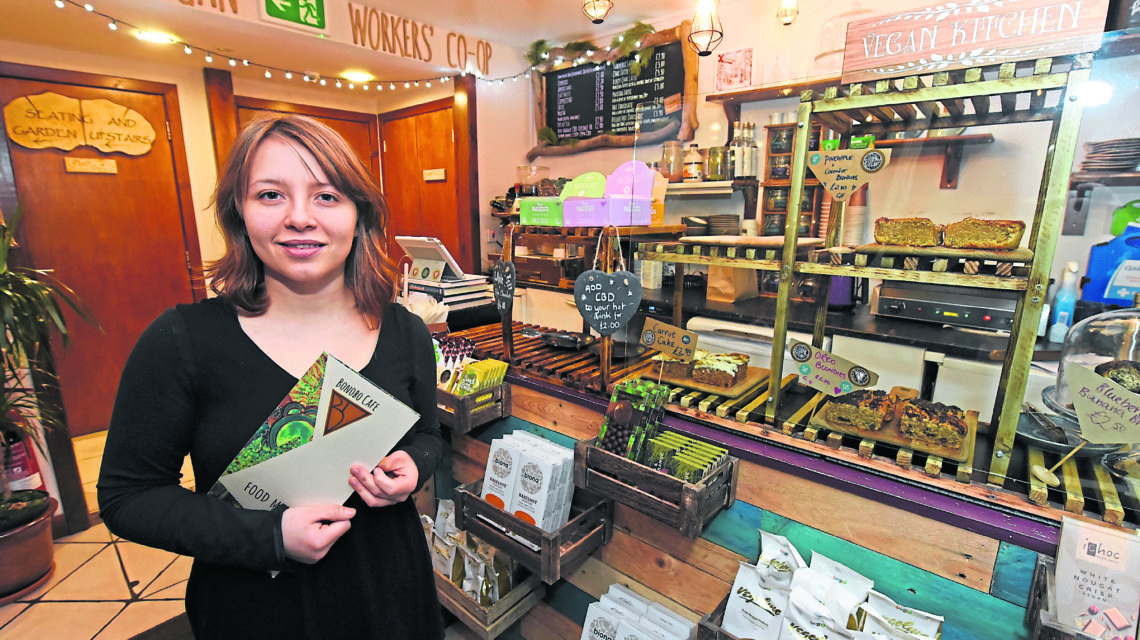 Aberdeen's first 100% vegan cafe is urging people to get involved with Veganuary.
Veganuary is a charity campaign to promote veganism and encourage people to give the diet a try throughout January and beyond.
And Claire Sweeney, co-owner of Aberdeen's first, and to date only 100% vegan eatery, Bonobo, has spoken out to dispel some of the myths around veganism and explain why it is growing in popularity.
She said: "In the last year or so it's become a lot easier.
"It definitely has been the case for many, many years that being vegan takes a lot of planning and a lot of work and sacrifices, but now it's not the same anymore and I think people are surprised by that, just how accessible vegan cheese is and vegan options on menus."
Claire said there are three main reasons why many people go vegan.
She said: "There's the ethical side of things in terms of animals and how they're treated, which is the main reason for a lot of people.
"The idea with veganism is it's a recognition that we're all the same, we have the same biological basis for suffering and for the desire to live.
"Another huge reason is the environment. People might not realise but the science is coming back now that says that animal agriculture is so destructive for the planet in terms of methane emissions especially.
"If you just eat the plants that go into the animal it's a lot more efficient and we could feed a lot more people.
"And then there's the human health aspect of it as well. A vegan diet has the least impact on your health in terms of cholesterol, heart disease, all these sorts of problems that we're plagued with."
Claire was keen to stress that going vegan is not as difficult as it once was, with more and more supermarkets and restaurants catering for the growing trend.
She said: "People don't realise how easy it is to go vegan. They think they're going to have to overhaul the way they cook. There is a change involved but it's not a sacrifice.
"People think you can't make cakes because normal baking or the old way of baking is very egg heavy and butter heavy, but you actually don't need eggs in baking at all, we prove it here in the cafe.
"It's not a weird thing to do anymore. It's the right thing to do."