A labour of love for Silver Darling head chef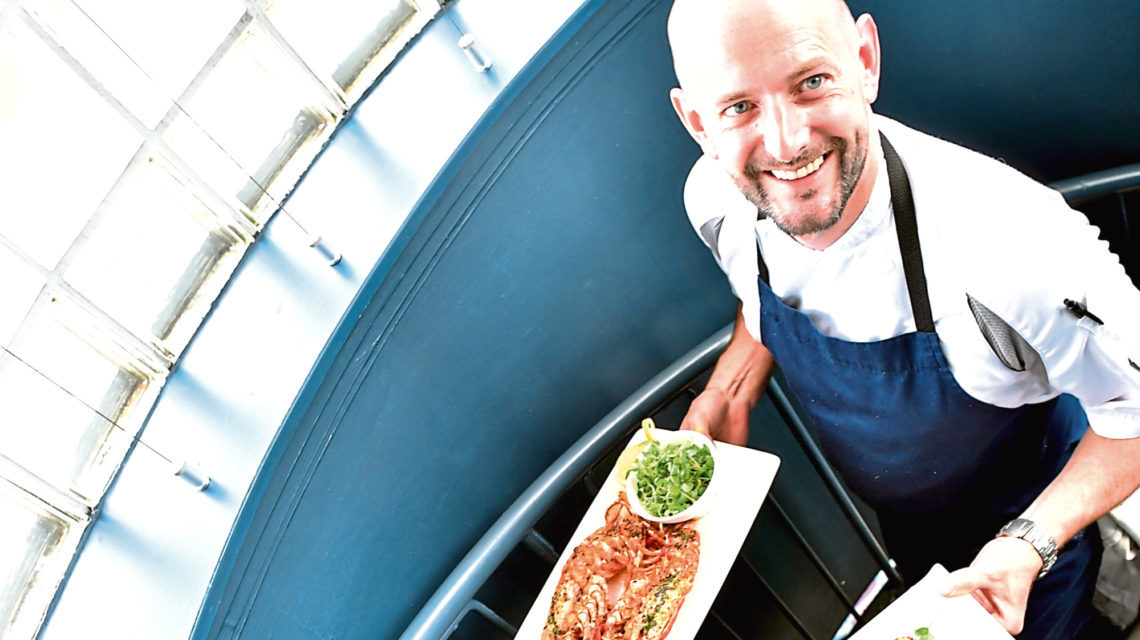 Celebrating its first engagement in the restaurant just a few months ago, The Silver Darling is home to its own love story.
Craig Somers, head chef of the award-winning seafood restaurant, fell head over heels for his wife of eight years, having met her back when he first worked at the venue many years ago.
Returning in February this year, after the restaurant changed hands, Craig has taken his role's challenges head on, creating a new offering which has not only whet the appetite of the restaurant's regular customers but attracted a wave of new business too.
An established chef in the area, Aberdeen-born Craig has been cooking in and around the north-east for the past 23 years. Specialising in seafood, he's worked his way up the ranks in some of the area's best seafood restaurants, meaning it was only a matter of time before he returned to The Silver Darling to take on a new voyage.
The restaurant sits in the heart of Aberdeen's harbour, at Fittie, as the locals would call it. It overlooks the sea and provides panoramic views. You can watch boats entering and leaving the port, or even spot dolphins, while enjoying your lunch or dinner.
Based in the former customs house at the harbour quayside, the character of the original building is complemented with modern, stylish interiors, further adding to the overall food and dining experience.
---
The restaurant recently celebrated its first proposal, but tell us about your own Silver Darling love story.
I met my wife 15 years ago while we were both working here and it was great being a part of a customer's special proposal. My wifre and I worked together for a bit and she now owns Fondant Cake Design so you can tell we're both into food, although I can't do what she does – it's too intricate for me. She created all the pastry here back in the day and is really into cakes.
---
How does it feel coming back? Have you settled in now you've passed the six month mark?
I've been a chef since the age of 20 – I was a late starter – and I'm loving being back here. I muddled into jobs and I fell into a commis chef role here when I first started out. I worked here a long, long time ago for about a year and then went to work for other businesses in Aberdeen and ended up coming back. I was here for eight or nine years before I was offered the head chef role at the Tolbooth and stayed for nine years. I was approached to come back and relaunch the restaurant and I jumped at the opportunity.
---
Would you say you've changed the offering?
We relaunched at the start of February and the past seven months have been non-stop. The offering is different now. They've really given me free reign to do what I think is best for the restaurant. It was more of a destination place before but I want to grow it into an experience that's accessible to all. We wanted everyone to be able to come here – it's relaxed and informal and that's what people really want now.
---
You specialise in seafood, but why is that?
I love seafood and it's my favourite thing to eat. Working with seafood is brilliant and it's something I'm very passionate about. I came from that fine dining aspect from the Tolbooth in Stonehaven and I'm now creating something different and a little more casual. We give people something they want to eat – something they will eat. We try to cater to those who wouldn't necessarily want to go out and eat fish and then introduce them to seafood.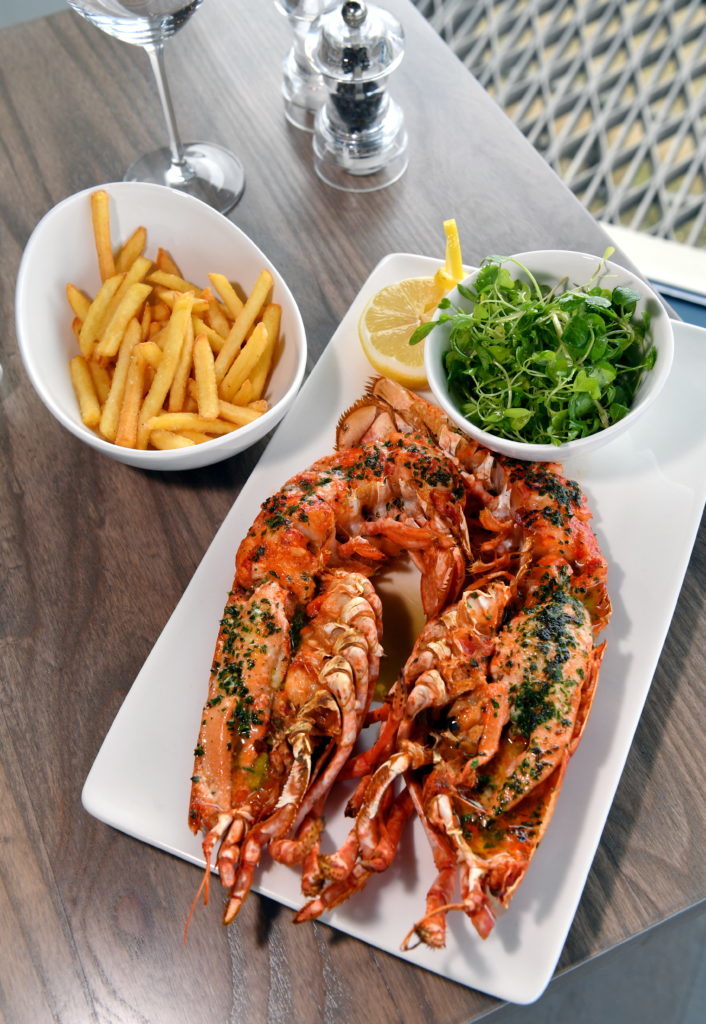 ---
Are you quite active in supporting local producers?
We support local as much as we can. The majority of our fish is from the Peterhead market and we've got a local guy who gets it from there. Our vegetable supplier is based in Edinburgh but they've just bought over an Aberdeen company so we'll be getting it from there. I try to use as many local farms as possible and our lobster is from a guy who goes fishing at Aberdeen Harbour. We try to keep it as seasonal as possible and focus on what ingredients are popular that month.
---
How do you create your menus?
Having worked in the industry for so long, I know what works. It's a case of trying to match things that are in season with other ingredients. The core ingredients like the fish stay quite similar. Take the mussels and oysters, for example. We can make them three different ways and every time we change the menu, we change it – we're always mixing it up.
When you've got regular customers, they don't get bored because you're constantly changing things and keeping them on their toes. We've got a reasonable variation of choices on the menu, too, and we've got our catch of the day as well.
---
You've just launched a new menu, tell us about that.
Because we launched in February, it's kind of thrown us a curve ball with the seasonality of the menu and I'll probably look to change the menu again in October to a more winter menu.
We've got halibut on the menu as it's one of, if not our most popular things to sell. It's the first place I've worked where I can do battered or breaded fish and it's such a big seller that we have to have it on the menu. We must sell about 400 portions of halibut every month, it's crazy.
I think the reason we're doing so well here is because there's no faff. It's good food, served in a nice way – nothing too overdressed – and it tastes good.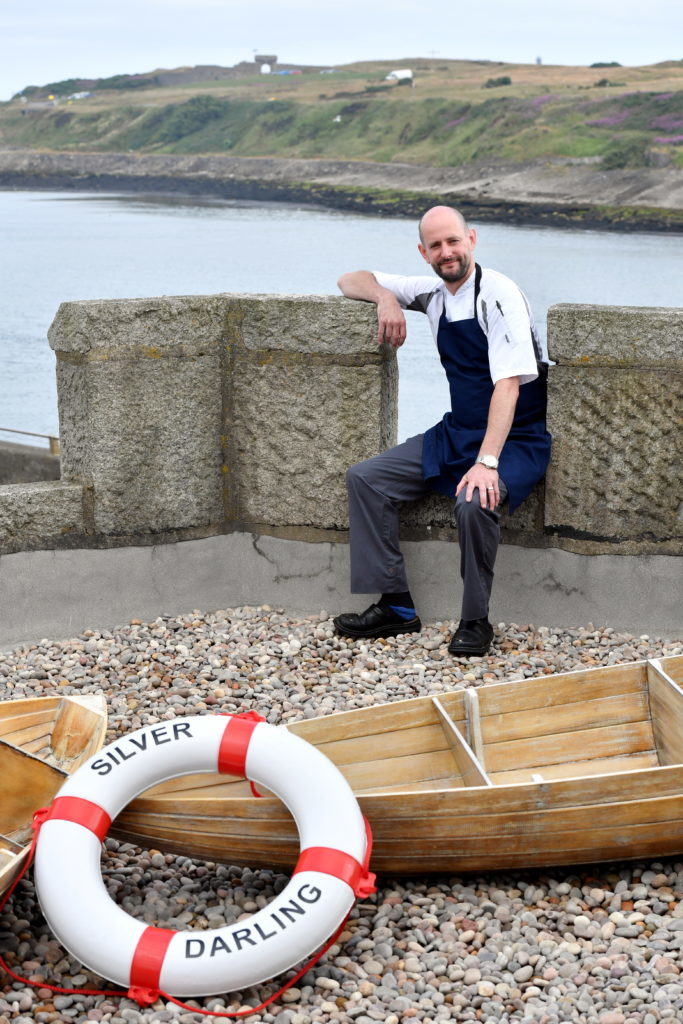 ---
How do you stay inspired?
I read a lot of cook books and I'm always experimenting with stuff. You learn what ingredients work and then it's just a case of trying things out. I try to keep it simple and fresh. You don't need a heap of ingredients on a plate to make it good. Sometimes simplicity is key.
When you're a head chef, you don't get to lean as much on other people so it's important that you keep reading and learning new things.
---
Speaking of other people, tell us about your team.
We've just been getting busier and busier all the time. I've got six guys in the team now. I started off with four but it was clear pretty quickly that I needed to grow the team. There are two sous chefs, a pastry chef, a chef de partie and a commis. They're a great bunch and we're really close.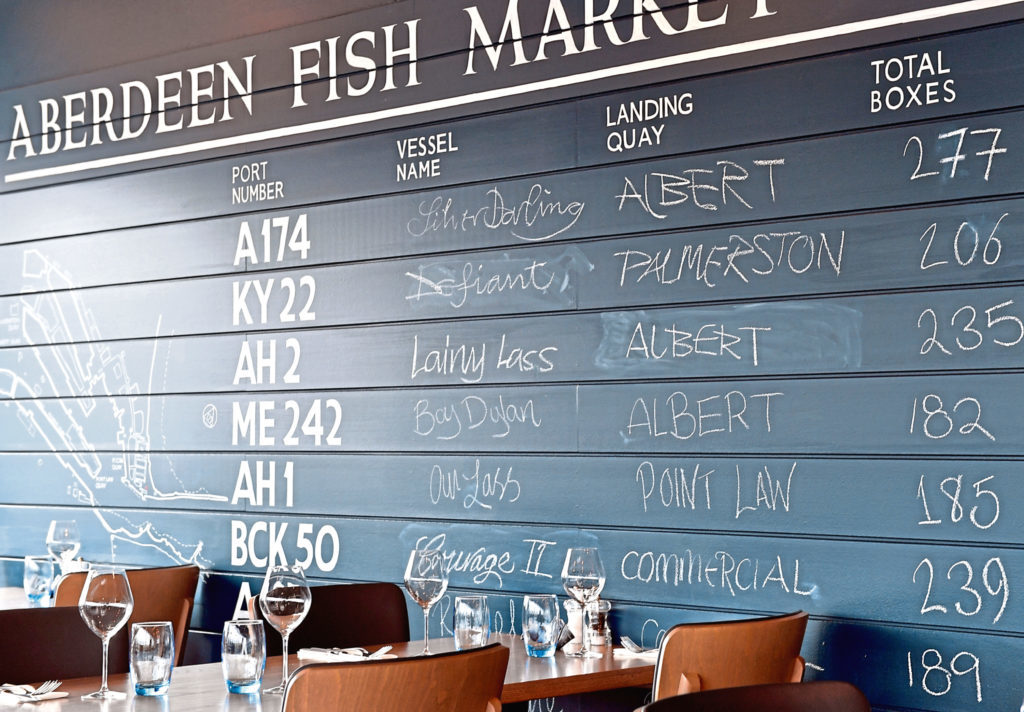 ---
And you've organised a few events at the restaurant, how have these been received?
We occasionally do special events and themed nights and arranged a meet-the-winemaker event recently and got the wine specialist to come in and talk guests through the different wines she'd chosen. I paired all the dishes to the wines. It was a huge success, and special nights like that are really fun to work.
We'll probably do something special for Hogmanay too – like a tasting menu with paired wines or something. It just keeps us fresh and keeps the kitchen inspired.
The team love getting involved in things like that and it takes me back to my more fine dining roots. It keeps your imagination going.
---
What's been the real highlight for you?
I've had quite a few awards and things like that but coming back here has been the real highlight for me. I always wanted to come back to The Silver Darling and I always wanted to do something a little different with the restaurant's offering and I've now been able to do that.
I also met my wife here so it's got a special place in my heart in that respect.
The view we have is incredible and the kitchen is really big too, and it's so good to have space to just cook. The cooking part of my job is the best. I would cook all day every day if I could and not have to do any paper work. It's the best part and it allows you just to do what you do best. It's challenging, of course, but family and friends understand that and they know how much I love my job.