Food Review: Self-control required at city centre emporium of authentic Chinese delights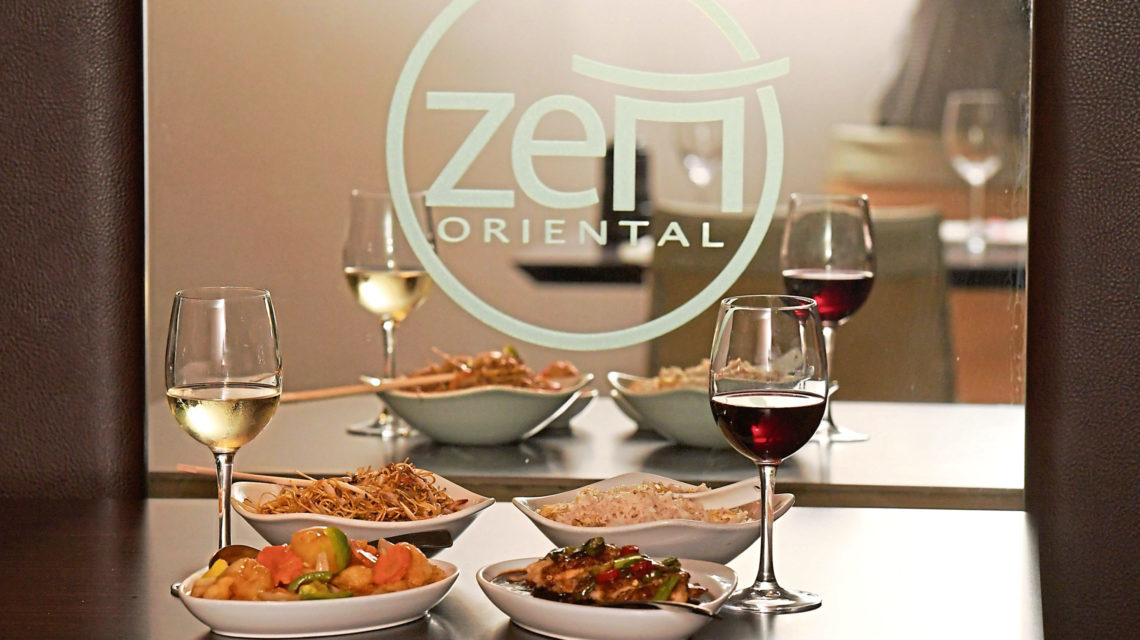 The Venue
When it comes to Chinese, the majority of us will put our hands up guilty in admission that we primarily enjoy it slouched on the sofa, binge-watching rubbish Saturday night TV.
Not today.
It was the mouth-wateringly tasty menu I'd spied online, and its city centre location, that spurred me on that night to get up off the couch and go to Zen Oriental for dinner.
Chinese cuisine is best known for its traditional dishes and, with dishes such as Peking spare ribs, Szechuan chicken and aromatic crispy duck all featuring, it's hard not to want a taste of Zen's authentic oriental delights.
Located in the city centre on Bon Accord Crescent, the venue is below street level and accessible via a set of stairs just off the road. Inside, the decor is minimal, with plants and mirrors the main feature accessories within the eatery.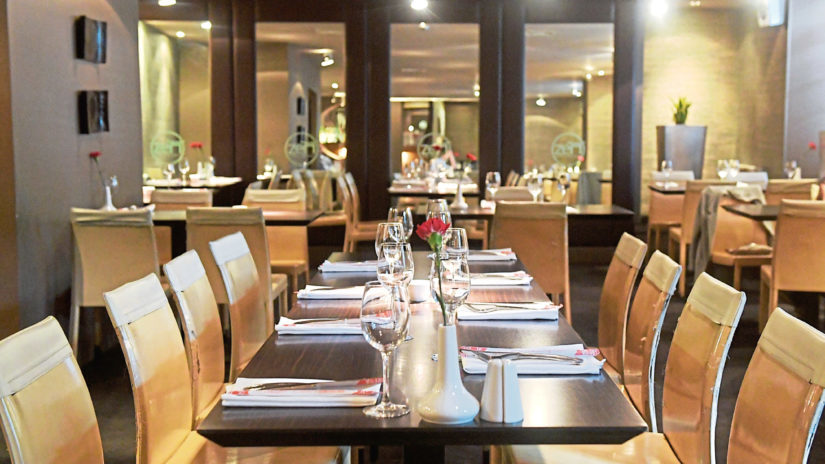 The walls are light contrasting the dark carpet. And the tables and chairs have a monochrome feel to them, again contrasting in colour. The back wall is tiled with three floor-to-ceiling mirrors which make the restaurant appear much bigger and the back bar area also boasts mirrors, which makes it easy to identify the spirits on offer.
Meeting my friend for dinner, I grabbed a lift with her along to the restaurant.
---
The Food
Arriving around 7pm, we were seated promptly and left to our own devices while exploring the menu. A creature of habit, I tried to venture away from the usual dishes I would consume.
For Chinese, nothing speaks more to me than sweet and sour. I tried hard to pull away from the norm as I reviewed the menu, but it was clear nothing would appeal to me more, not now that sweet-and-sour was on my mind.
We both opted for a glass of pinot grigio rose which we enjoyed while snacking on some complimentary prawn crackers. Placing our order, I decided to try out the satay chicken skewers while my friend opted for the vegetable spring rolls.
The satay skewers did not come served smothered in satay sauce as I had envisioned, but arrived with the satay sauce on the side. After scooping some from the dish onto my plate and assembling my skewer on top, it didn't take me long to polish all four off.
The chicken was delicious, nicely cooked and there was enough of it for a starter. And the satay sauce was lovely and thick with a hint of spice sitting just at the end of my tongue. There wasn't an overpowering taste of nutty peanut butter which I liked a lot as it meant the slight heat and spice was more prominent.
My friend tucked into her spring rolls which also looked very appetising. With an assortment of vegetables including carrot, shredded cabbage, sliced onion and pea shoots packed inside, the two rolls made for a great choice. The fried spring roll was crisp and warm, and was served with a sweet chilli sauce on the side which paired very well with the dish.
Both our starters were served on top of a table-top food warmer to keep them warm whilst we were enjoying them.
The restaurant was steady with diners – mainly consisting of families – out enjoying the summer weather. Looking forward to mains, it wasn't too long until they appeared.
I decided on the sweet and sour king prawn dish and my friend opted for the honey chilli chicken dish. I'd swapped my usual chicken option for king prawns instead to try out my all time favourite Chinese dish in a slightly different way.
The king prawns were sublime and I was delighted about upgrading my usual go-to. The vegetables, which were smothered in the sauce, consisted of chunky pieces of green pepper and carrot and diced onion, as well as juicy pieces of perfectly cooked pineapple. Each prawn was massive. Deep-fried and then stir-fried with the vegetables, pineapple and sauce, the prawns were extremely juicy. As well as their sheer size, there were a lot of them and the sauce was beautiful and sweet, yet slightly sticky, which was perfect for scooping up my special-fried noodles.
Eating the dish with chopsticks, I was delighted my years of training in various other restaurants had finally begun to pay off.
My friend's honey chilli chicken had a mix of sweet and spice. With spring onion and fresh red and green chillies cooked in the sauce in which the grilled chicken was braised, it was no surprise it was super succulent. The light batter around the chicken was very soft and enjoyable.
However, it was the delicious spicy honey sauce that boasted just enough heat for her liking that stood out the most.
On the side, we ordered a portion of special-fried noodles and egg fried rice. Both dishes were quite big and far too much for us to polish off. A lesson learned for next time. What made the noodles so special was the little fried prawns, pea shoots and sliced onion throughout. The egg fried rice was fluffy and boasted lots of egg and both were very flavoursome considering their simplicity.
---
The Verdict
With its extensive menu and specialist cuisine there aren't many Chinese restaurants like Zen in the city centre. Able to offer something to suit all tastes, head chef and owner Joe Lee has brought a real taste of the cuisine to Aberdeen.
The overall experience at Zen was pleasant, although the service could have been improved slightly with a little more attention shown in the early stages of our visit. Nonetheless, the food offering completely made up for that.
There's nothing unusual on the menu that you wouldn't expect to see on any other Chinese restaurant's menu. However, knowing what they are good at and showcasing it in the best way possible is something the team at Zen have nailed.
So if you're looking for traditional Chinese cuisine and want to venture out and about, this is the place for you.
---
Address: 16–17 Bon Accord Crescent, Aberdeen
What we had:
Vegetable spring roll
Satay chicken skewer
Honey chilli chicken
Sweet & sour king prawns
Egg fried rice
Special fried noodles
2 x glasses pinot grigio rose
Price: £56.05