Food review: Revolucion De Cuba serves up the perfect dose of escapism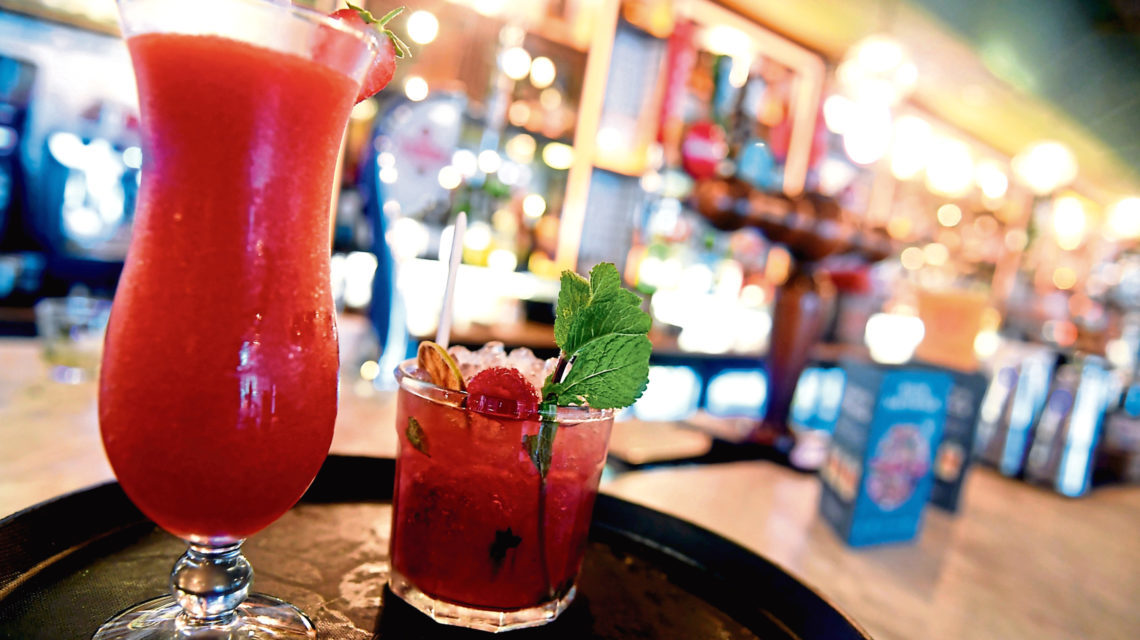 There's nothing like a good dose of escapism to enjoy after a full-on day, and that's exactly what I experienced when my friend and I paid a visit to the Cuban tavern of Revolucion De Cuba.
Nestled in the heart of the Academy Centre Courtyard in Aberdeen lies a restaurant which is guaranteed to transport you to the tropical, lively streets of Havana.
Stepping into the cool bar on a Wednesday night, it was a rum lover's paradise.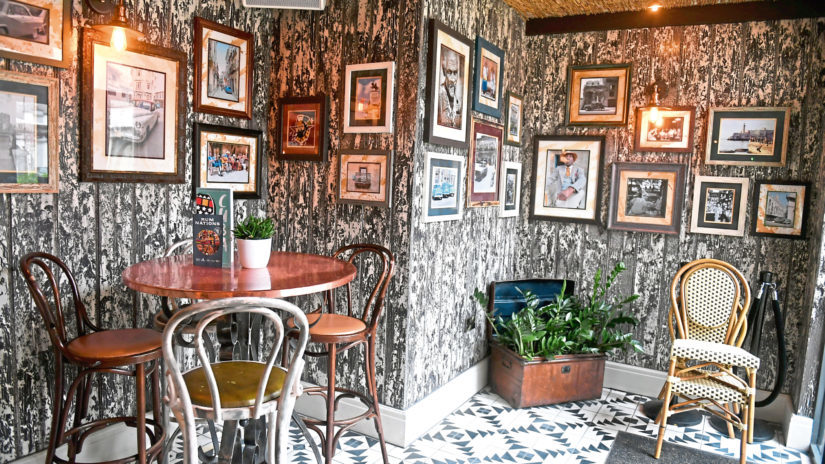 The wall-to-wall rum-lined bar and the Spanish mosaic tiles instantly caught my eye, not to mention the Old Havana ceiling fans which brought distant memories of a trip to Mexico back – oh, what I would give to be back there sipping tequila.
Slouched on a comfortable booth, the smaller blue and white mosaic table made for the perfect corner for us to kick back and relax.
Ordering a frozen strawberry daiquiri and a mocktail for my friend, the corner table was the ideal surrounding for a quick Instagram post – after all, I had to take advantage of the explosion of patterns and colour all in the one place.
Checking out the food, there was a number of midweek deals we'd spied that were closely investigated. The Happy Days Sunday to Wednesday discounted cocktails was first to tick off the list.
My frozen strawberry daiquiri transported me to an exotic beach, cooling me down as I lay basking in the sun. It was unbelievably refreshing. My friend's lavender and apple smash mocktail was sweet and delicate, and boasted a pleasing hint of mint in it.
It's hard not to get caught in the moment, with all the vibrant Latin-American style music playing in the background, not to mention a bit of Shakira, J-Lo and Despacito by Justin Bieber.
The music was getting us in the mood to party and we sat jiving away in our chairs – it was hard not to want to get up to dance.
We placed our order with our polite waitress who had circled near our table a few times and sipped away catching up over drinks.
The Food
Reviewing the menu, the tapas options caught our eye immediately, so we opted for an eclectic mix of flavours and dishes.
The offering is primarily Latin-inspired tapas, but there are a variety of classic dishes such as sandwiches and burgers available too.
We were pretty ravenous and the restaurant was getting busy so we decided to order some homemade guacamole and smoky tomato salsa with tortilla crisps to keep us going.
The tortilla crisps had a light dusting of paprika over them and the salsa was thick, with a sweet, smoky taste to it. The guacamole was thick too, but unlike the chunky salsa, it was smooth and there was plenty of it. We doused our crisps into the creamy avocado-based dip and polished it off.
Deciding to share the dishes we'd ordered, it was a case of sticking in and grabbing a bit of everything.
Ordering tapas dishes to take advantage of the three for £14 tapas offer the eatery runs from Monday to Saturday, we opted for the cheeseburger tacos, mojito prawns and the charred halloumi.
Trying the cheeseburger tacos first, the dish took me by surprise. The beef was spicy and had a real punch to it. Topped with melting manchego cheese which cooled the heat of the spice, the three soft corn tacos were uniform and sat on a bed of shredded lettuce and hot jalapenos.
Gone in a few mouthfuls, it was an unexpected taste, but one I very much enjoyed.
Next up was the mojito prawns. Boasting a slightly mojito-esque flavour – mainly a distant lime taste – the prawns themselves were delicious. The mojito batter was soft and slightly squishy in comparison to what I had envisioned, but it still tasted good. We squeezed the wedge of lime over the prawns which further added to the dishes citrus flavours.
There were quite a few bite-sized prawns which were the perfect size for popping into your mouth. The creamy lobster mayonnaise was delicious and a definite highlight.
The charred halloumi was mouth-wateringly delicious and our favourite dish of the night. The warm charred halloumi was chewy with a slight saltiness about it. The big chunks of cheese were surrounded by grilled butternut squash and courgette and drizzled with Revolucion De Cuba's own chilli jam glaze.
Served on a bed of rocket and mixed leaves, the dish looked more like a salad. The only thing I would change was the ratio of salad leaves to halloumi, the more cheese the better.
Alongside our tapas dishes, we also ordered a Cuban cheeseburger which we split. Wanting to get a taste of both the tapas and main menu, the sharing approach worked in my favour.
The Revolucion De Cuba cheeseburger boasted the melting manchego and cheddar cheese too and was served in a toasted bun with crispy chips and also a rum mayonnaise on the side.
The burger patty itself boasted a slightly herby spice to it and was well-cooked. The chips were long and served in a cup while the rum mayonnaise again boasted a nice heat to it. It was tangy and when paired with the cheeses, truly hit the spot.  Packed with lettuce and a tomato, there were no complaints about the burger.
All of the food was in beautiful dishes which further added to that more exotic, abroad feel the whole place boasted – I was feeling the urge to book a holiday!
We'd decided to call it a day on the drinks, sacrificing a cocktail for dessert. A traditional Spanish dessert, the fried-dough churro pastries were exactly what we needed (or desired) to complete our experience at the eatery.
The churros were hot when they arrived and sprinkled with sugar all over them. My only bugbear was with the real lack of chocolate and caramel dipping sauces. With six churros included, there was nowhere near enough sauce to dip them all in which was the only disappointing aspect of the meal – especially for someone with a sweet tooth like me. Nevertheless, the churros were crunchy on the outside and soft inside and were perfectly cooked. And a great way to end our meal.
The Verdict
Revolucion De Cuba is the ideal place to go if you're looking for good food and an experience. Everything down to the decor has been carefully and cleverly selected to bring the feeling of being abroad on an exotic holiday into the restaurant, and by doing so, many people frequent there to "get away" for the night.
The restaurant also offers a Fast & Fresh £6 lunch deal from Monday to Friday, from noon to 3pm. And 2-4-1 tapas all day every Sunday, as well as £4.50 cocktails too (excluding bank holidays).
If you're looking for a taste of Latin America and want to have a night where you can dance the evening away and enjoy good, classic cocktails – some with a twist – as well as tasty, affordable food, then Revolucion De Cuba is the place for you.
You may very well find me putting my salsa skills to the test on the dancefloor one Saturday night…
See you there.
Address: Revolucion De Cuba, Academy Centre Courtyard, Belmont Street, Aberdeen
What we had:
Homemade Guacamole  and Smoky Tomato Salsa combo
Cheeseburger Tacos
Mojito Prawns
Charred Halloumi
Cuban Cheeseburger
Churros
Strawberry Daiquiri
Lavender & Apple Smash mocktail
Price: £42
Read all Society's food and drink reviews here.