Food Review: Nargile's Turkish dishes get 'raving' review
Recently there's been a lot of controversy in the media regarding no-shows for restaurant bookings. Something I'm not a fan of.
Bucketing down with rain and with thunder and lightning filling the skies, I was unsure if my friend was going to cancel. But no matter what, I was going to Nargile with or without her; after all, a little rain never hurt anyone. But I was still pleased when she turned up.
Arriving on a wet and dreary Friday evening I was surprised to see a sea of people who had also ventured out in the rubbish weather. Almost every table was full which told me one thing – the food must be good.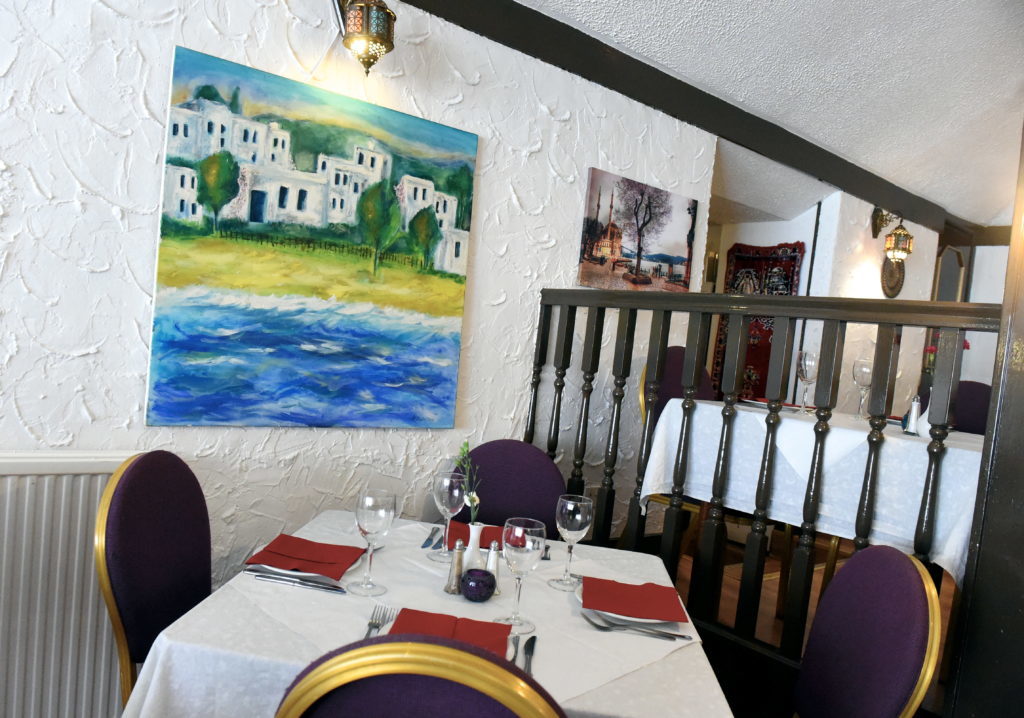 Located on Skene Street, Nargile is Aberdeen's only traditional Turkish restaurant. Serving up a variety of authentic Middle Eastern dishes, the restaurant uses and supports many local producers and has done since opening back in 1983.
It's what you would expect any traditional Turkish restaurant to look like. Patterned plates lined the white stone walls alongside an eclectic offering of vibrant painted pictures, shisha pipes and the open kitchen was immediately noted.
The decor is pleasant, but having a front row seat to the kitchen was of much more interest to me.
Our server was on the ball and was happy to recommend his favourite dishes – another good sign of things to come.
Taking his advice, we ordered a starter and a main each and waited patiently as the waves of meals hit the tables of ravenous diners.
The Food
To start I'd ordered the sucuk and my friend had ordered the hummus.
Sucuk is a traditional spicy sausage and when my plate arrived there were six thick pieces of sliced cooked sausage staring me in the face. Chargrilled and served with a side salad which was dressed with a gorgeous fragrant dressing. The salad consisted of a variety of finely diced vegetables including onions, peppers and carrot which sat on a bed of rocket.
The spice of the sausage went well with the dressing and it didn't take long to polish off.
Sharing, I halved my starter and scooped as much hummus as I could on to my plate. It was incredibly garlicky as stated on the menu but the "kiss of garlic" seemed more than just a kiss. Not only did it have a pool of olive oil neatly drizzled in the crevasse in the middle of the dish, it also boasted some smoky paprika sprinkled on top which meant it paired even better with the sausage.
The creamy hummus was served with a basket of homemade pitta bread – as all starters are – and we dipped away to our hearts content. The pitta was warm and there was lots of it.
Looking to our mains it didn't take long for them to appear once our table had been cleared.
Taking the waiter's recommendations we ordered the Pilich Izgara and the Pilich special.
The Izgara was a chicken kebab marinated and skewered with peppers and onions which has all been chargrilled. The chicken was sublime and boasted a beautiful flavour having been cooked in the oven and then chargrilled.
My friend squeezed the fresh lemon slice over the chicken and tucked in. Served with rice, a side salad and a tangy sauce, the kebab was perfect for my not-so-adventurous guest.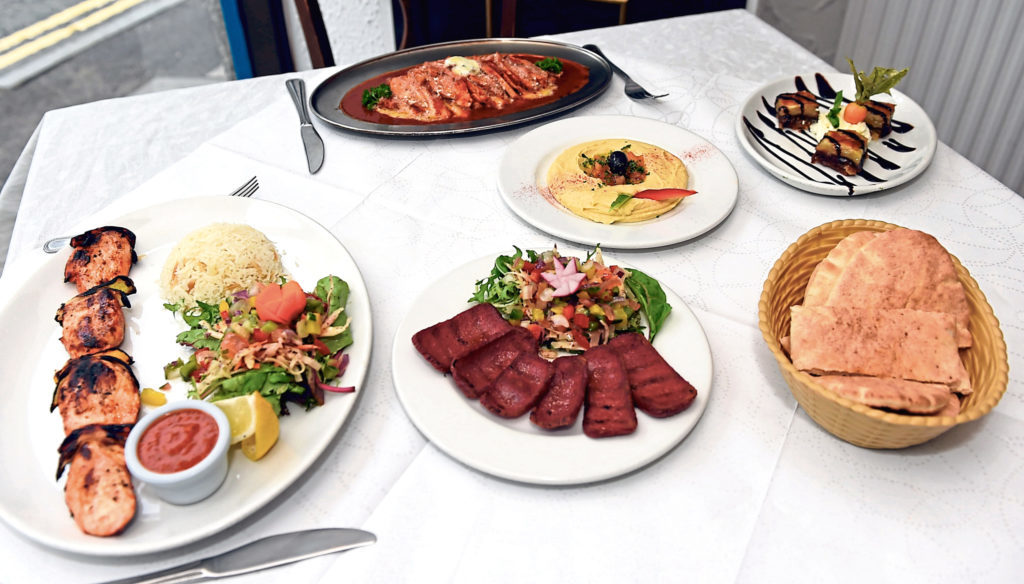 My dish on the other hand was packed full of flavour. A layered dish, the finely sliced chicken supreme sat on top of a bed of chopped pitta bread pieces and was topped off with a healthy serving of garlic yoghurt and butter sauce.
The dish was then smothered in a tangy tomato sauce and served on a piping hot metal dish. It looked fantastic. Tucking in, the chicken was delicious. However, by the time I made it to the layer of pitta, the bread was rather soggy – not exactly what I'd envisioned when ordering it.
The garlic yoghurt was very pungent, too, and complemented the tomato sauce which drowned the dish. It did eventually start to slightly curdle a little, however I was full and had polished the majority of it off before it did so.
Taking a breather, our server managed to convince us to order dessert. He'd arrived with two pieces of homemade Turkish delight which certainly sweetened the deal.
It didn't take long for our chocolate baklava to arrive. As soon as I saw it I was excited. Rich, sweet pastry made up of layers of filo with chopped nuts and sweetened with honey it was a match made in heaven. It wasn't until I bit into the small square of sugar that I discovered the baklava has not only been drizzled with a bitter dark chocolate sauce, but it also had a dollop of melted milk chocolate within its centre too. The two of us mmm'd and ahh'd as we polished off every last morsel.
A healthy scoop of ice cream sat alongside it and finished the sweet dish off brilliantly.
The Venue
Having never visited Nargile before we left raving about it. Both of us had been impressed not only by the dishes we'd devoured, but also by the attentive and hospitable staff and their knowledge of the restaurants offering,
If there's one thing I can advise you to do, be adventurous and pick something you may not normally enjoy. The menu has an array of interesting options and I'm already excited to return and try out a few other stand-out dishes.
The visit brought back fond memories of past holidays to Turkey with my friends – albeit the food was much better than the places we visited abroad which is very unusual.
If you haven't tried Turkish cuisine or are looking for something a little different in Aberdeen be sure to visit this hidden gem.
Address: 77-79 Skene Street, Aberdeen AB10 1QD
What we had:
Sucuk
Hummus
Pilich Izgara
Pilich Special
Homemade Turkish Delight
Chocolate Baklava
Price: £55
To read more Society food reviews, click here.