Food Review: Cafe 52 is a foodie haven for all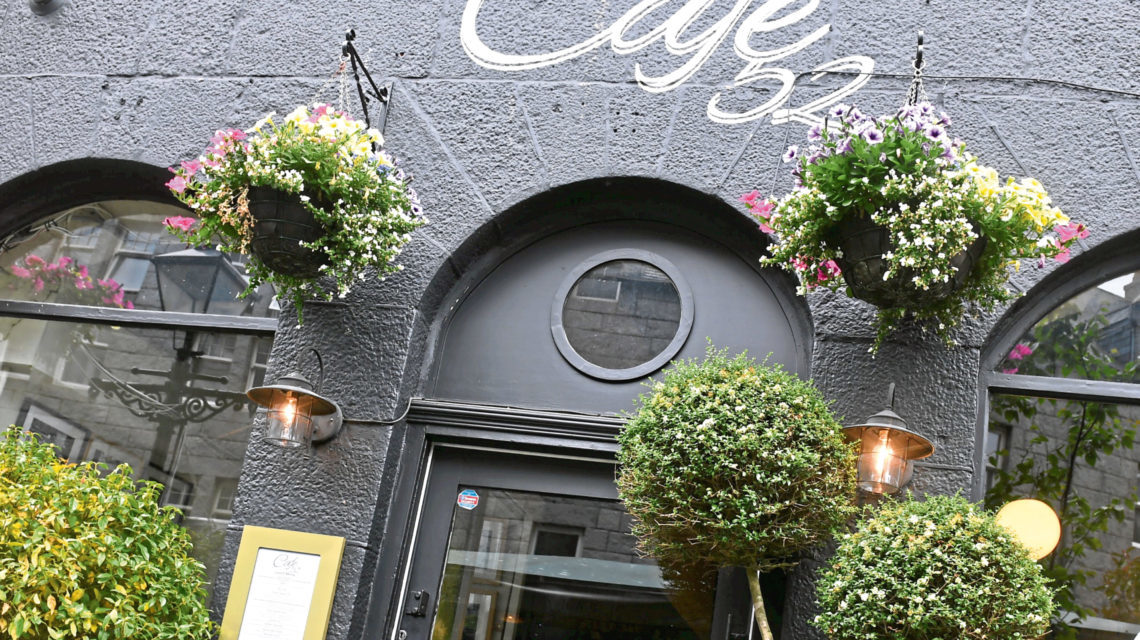 Nestled in the heart of The Green in the centre of Aberdeen lies a cornucopia of bustling local independent eateries, one of which is the well-established Cafe 52.
Now in its 23rd year of business, the cafe has built up a strong local following and is popular with both locals and tourists who are lucky enough to stumble upon it.
Venturing out for dinner early one Friday after work, I arranged to meet my friend for a few drinks before heading along for our later reservation.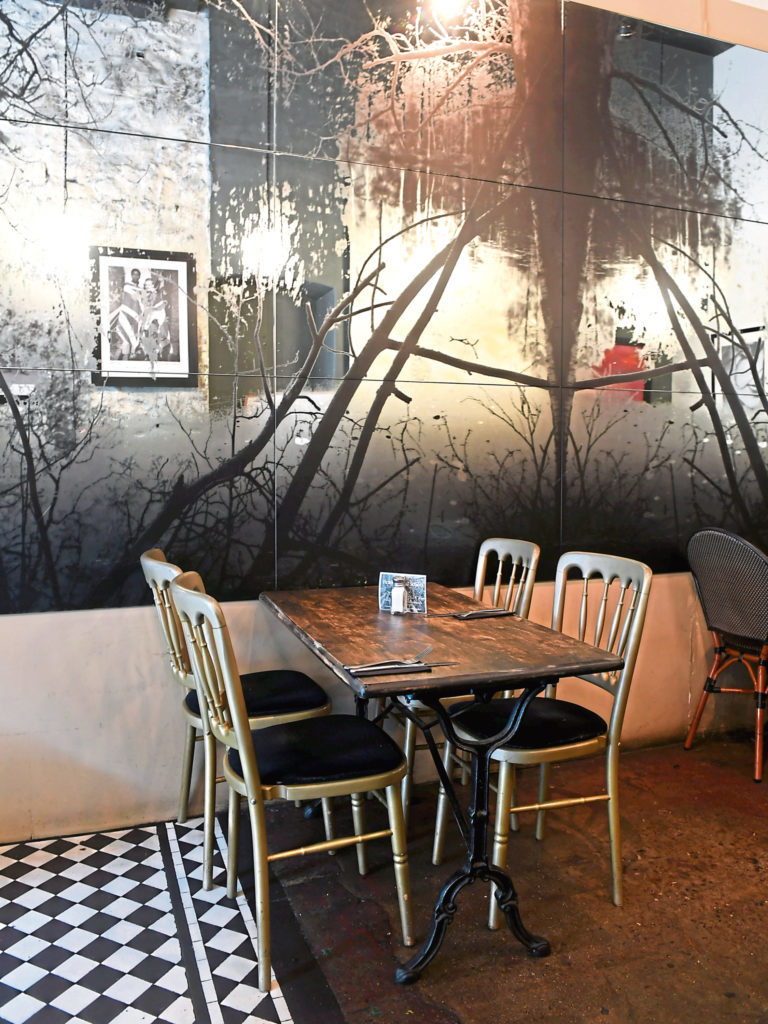 We rocked up to the restaurant around 8pm and it was heaving. The narrow corridor was filled with bodies and the outdoor seating areas were just as busy. It's a beautiful space with a traditional tiled floor and the greenery surrounding its exterior makes it a haven for many.
---
The Food
The menu can change quite frequently and so can the specials, which makes this place a really popular joint for foodies in Aberdeen. Already adding new dishes since my visit just a few weeks ago, the offering features twists on old classics as well as new favourites for the current menu.
It's a varied offering that has everything from local fish to Mrs B's homemade delights. At 81 years old, Mrs B is owner Steven Bothwell's mother who makes all of the desserts and various other delights herself using local produce she grows in her own garden – that's one reason to order dessert in itself.
We got stuck in to the bottle of house white which arrived promptly and placed our food order.
Starting with our first course, it was the pan-fried black tiger prawns with garlic butter and the pickled pear starter (which came well recommended) that made the cut.
Not one for ordering cooked fruits, the pear dish surprised me.
The pear itself was cooked in Mrs B's homemade blackcurrant vinaigrette and was sweet yet savoury all at once. Perched on a baked white pudding, the herby crust of the pudding boasted a nice earthiness, which complemented the sweetness of the pear very well. The dish was finished off with little chunks of chopped onion, with olive and balsamic oils sprinkled around the plate. This added a nice acidity to the sweeter dish, balancing out its flavour profile.
I had eyed up the cauliflower tempura dish which was sadly unavailable, but in all honestly, I'm glad I tried something completely different.
My friend had ordered the prawns which came cooked in garlic butter, topped with crushed fennel seeds and ginger syrup. The waitress mentioned this was her favourite starter and it didn't disappoint. The sweet and tangy ginger syrup paired well with the meaty prawns. Peeling prawns out of their shells is always a messy task, but she liked that diners were made aware of this when ordering. All that was missing was a big slice of chunky homemade bread to soak up the remaining sauce.
For the main I decided to have fish. The oven-baked hake with garlic tiger prawns caught my eye and was a strong choice in my opinion. Not only did it look like a work of art, perfectly layered, but it tasted phenomenal, too. In an explosion of flavour, the buttery texture of the hake and garlic from the juicy prawns hit me first, quickly followed by the mix of roast squash and variety of beans. The soft flavours of the creamy, light tandoori yoghurt came last. The crispy capers added a slight crunch to the dish, as did the fresh lettuce which the hake and prawns rested on. The colours of the dish were brilliant and ensured I devoured it with both my eyes and my mouth.
Opting for the creamy brie and fish dish, my friend was slightly sceptical at the thought of marrying both these ingredients together. But her gamble paid off as the cheesy pie was extremely tasty. The brie was slightly overwhelming but the potatoes and salty fish balanced it out. A comfort dish for sure, it was surprisingly light despite its deceptive hefty exterior.
Having heard so much about Mrs B's desserts and spying her homemade ice cream on the menu too, it ended up being Neale's golden courgette cake that I ordered. I'd never tried courgette in a cake before but it was scrumptious. Not only was it super moist, but it had a lovely crunchy top and the dollop of vanilla ice cream on the side finished it off nicely – not to mention the dusting of icing sugar lightly sprinkled all over it.
The affogato was a hit with my friend. Coffee, two large scoops of ice cream and a shot of Baileys for good measure – what more could anyone want to finish a meal off? The hot, bitter coffee poured over the rich, creamy vanilla ice cream left a melted delight of creamy coffee ice cream in her bowl. And I felt that the opportunity to choose your own liqueur on the side was nice a touch, allowing you to personalise your dessert.
---
The Verdict
Cafe 52's offering is as diverse as its interior. There's something for everyone, but if you venture just far enough, you're bound to find something that will surprise you in the best way.
It's a place where pretentiousness doesn't have a home. The food is cooked well, presented beautifully and served by friendly, welcoming staff who are very attentive. Their recommendations are spot on, so do put your trust in them – because after all, they know the menus inside and out.
The offering and ambiance here are unlike anywhere else in Aberdeen and the fact that the restaurant is dog-friendly means even your furry friends are welcome. If you can, and the weather allows you to, sit outside and experience your dinner al fresco under the eatery's outdoor canopy. And if you manage to bag the wee private room on the left as you come in, even better.
Address: 52 The Green, Aberdeen AB11 6PE
What we had:
Pickled pear, baked white pudding and Mrs B's homemade blackcurrant vinaigrette
Pan fried black tiger prawns with garlic butter, crushed fennel seeds and ginger syrup
Oven baked hake, garlic tiger prawns, roast squash, tandoori yoghurt ans crispy capers
Smoked haddock tartiflette with smoked brie, served with a green salad and green herbs
Affogato – two scoops of traditional vanilla ice cream with a shot of espresso and a choice of liqueur – Baileys
Neale's golden courgette cake
Price: £79.50 (including drinks)
For more restaurant reviews click here.