Food Review: Getting our teeth into Lil C's Bar-B-Q joint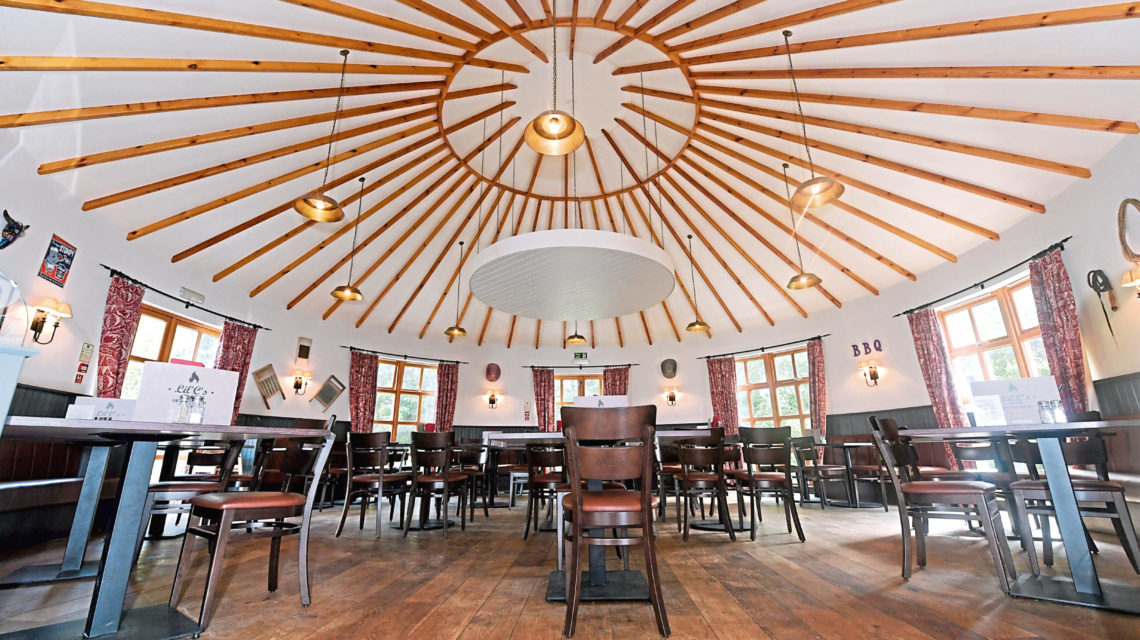 There's not one thing I don't like about barbecue food – juicy burgers, sticky chicken wings and succulent ribs, I'll take the lot.
So when my friends recommended I try out this new all-American diner they were raving about, I knew I just had to visit.
On a great day for a drive out to Oyne, we headed along on a roasting Sunday afternoon to Lil C's Bar-B-Q.
The first decision on arrival – and possibly biggest decision to be made – was to figure out if we wanted to sit outside or inside.
The restaurant was simple and relaxing. You could smell the American cuisine as soon as you crossed the front door and the smell carried on throughout the restaurant. Spying the wall of fame and shame upon entering, I wasn't hungry enough to take on the mammoth eating challenge advertised, no matter how much I was salivating at the thought of it.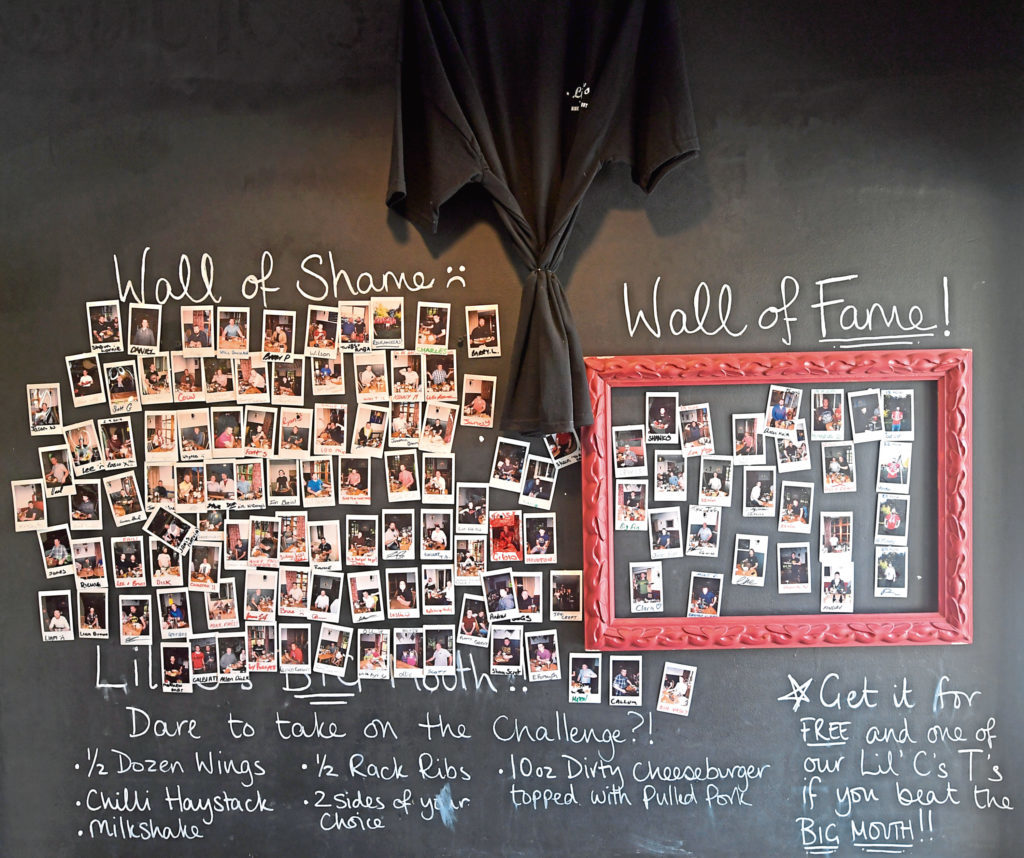 Deciding on the comforts of the sports-esque venue my partner and I took up a chair, ordered our drinks and saddled up for what was to come.
Run by a husband and wife duo, who have between them lived in America for 30 years, it was clear by the menu this couple knew their stuff.
It would seem the restaurant was a nod to their childhood and would be serving up a lil slice of their upbringing.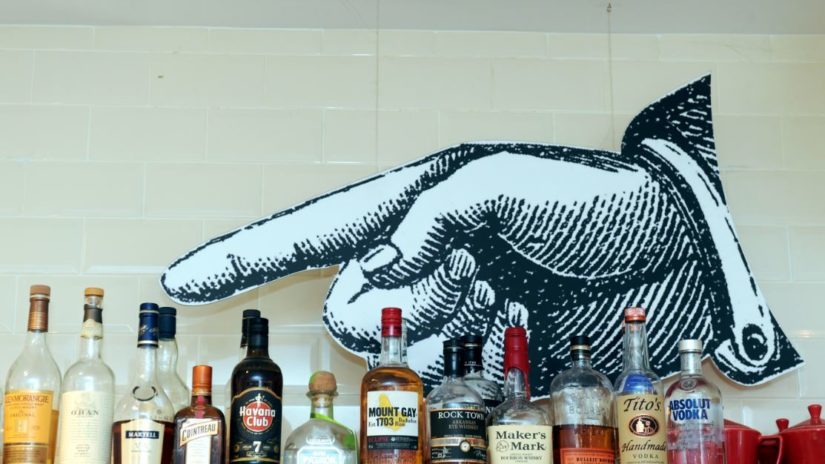 Igniting my excitement, Lil C's is everything you would expect an American eatery to look like. It's rustic, boasts the usual decor of bunting and road signs, and nods subtly to the good ol' American way. There's a kids area with Western style saddles for the little ones to play on and blackboard walls for them to draw on away from the hustle and bustle of the main restaurant area.
On the TVs you can expect to see a range of American sports being broadcast.
The customer base was very varied with a mix of families, groups of friends and couples all visiting to get their barbecue fix.
---
The food
We were both pretty peckish but in hindsight, we definitely over-did it.
To start we ordered two portions of chicken wings, one round of buffalo wings and one of chipotle and lime. With six uniformed pieces in each plastic basket, we tucked in. The buffalo wings were sweet and tangy, with a slightly sticky sauce. Beautifully crisp on the outside and moist on the inside, they were heavenly. Sharing both portions, we found the chipotle and lime flavoured wings seasoned perfectly with a crisp dry heat, partnered with cool citrus flavours.
Both portions were served with a creamy, cool homemade ranch dip on the side. The dip complemented the heat from the wings' seasoning and helped wash them down quicker.
With a much-needed breather between the starters and the mains, we spied a number of people outside enjoying their burgers. I was slightly jealous that I turned down the opportunity to sit out on such a beautiful afternoon and that I was possibly going to regret not ordering one of those juicy burgers.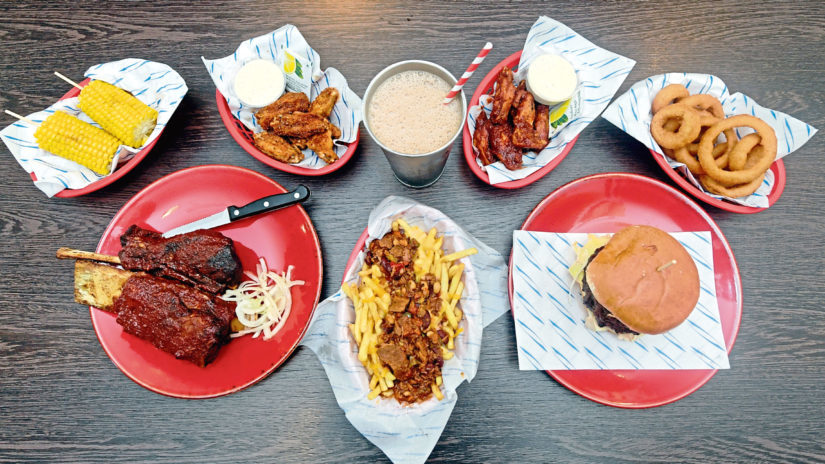 Our mains arrived and all my fears dissolved immediately when I saw my dish. I'd ordered the slow cooked BBQ beef ribs – an excellent choice, may I add. Staring at the two huge beef ribs which were lathered in a gorgeous rich barbecue sauce, the beef melted off the huge bone as I stripped it off. The best slow-cooked beef I'd ever had, the meat tore apart easily.
Served alongside the ribs was a helping of pickled onions which added a crunch and paired extremely well with the tender beef. The ribs were so big I only managed one – however I did manage to take the other home.
My side of corn on the cob was utterly scrumptious. The buttery corn melted in my mouth and was super soft. With a light sprinkling of Cajun seasoning added to give it a little spicy character, the two corn pieces were perfect to accompany the ribs.
My partner's main was the Juicy Lucy burger, a 10oz handmade beef patty stuffed with Monterey Jack cheese and jalapenos. The burger was massive and the patty was drenched in the smoky and smooth burger sauce. Topped with crispy iceberg lettuce and pickles, the garnish added a good crunch to the dish. Although the stuffed patty was slightly lacking in cheese, my partner enjoyed the heat the jalapenos brought to the burger and the soft bun was perfect for the thicker patty.
We'd decided to share chilli cheese fries and onion rings – totally underestimating the amount of food we had ordered. The chilli cheese fries arrived in a large plastic basket and the melted cheese was very gooey and stringy. There was also kidney beans, chunks of well-cooked beef, chopped tomatoes and cubed pieces of peppers in the sea of melted cheese and thin cut French fries, much to the delight of my partner.
The onion rings had a thick crispy batter which preserved the soft onion well. They weren't soggy in the slightest and there were plenty to share. Unlike the uniformed chicken wings, the onion rings came in all shapes and sizes, with around 10 of them to choose from. Another good dish to share.
You would assume after this feast we had to be done for the afternoon, but after spotting a certain dessert on the menu, we just had to try to stomach just one last course.
Having been recommended the dish, we ordered a vanilla ice cream and white chocolate/milk chocolate cookie dough skillet. Served in a small piping hot skillet, the cookie dough was unbelievably tasty. Bubbling on arrival, the super sweet and very hot dessert was brilliant. The chocolate chips were all melted and the vanilla ice cream was super creamy. Topped with strawberries, our spoons glided through the dish as we attacked it from both sides.
My partner tried to devour a chocolate milkshake at the same time. It was thick, creamy and malty, everything you could ask for in a good milkshake – and having lived in the States for a while himself, he knows a real American shake. It was huge, and could easily have been shared between two. And the delicious chocolate flavour made it very sweet, but not enough to stop him from finishing the lot.
---
The verdict
Stuffed and relaxed, Lil C's outdid all of my expectations.
With sensational rubs, sticky wings, a wide varied menu with fantastic American classics and friendly staff who were happy to assist and provide suggestions, Lil C's ticks all the boxes. Especially for those looking to recover after a busy weekend.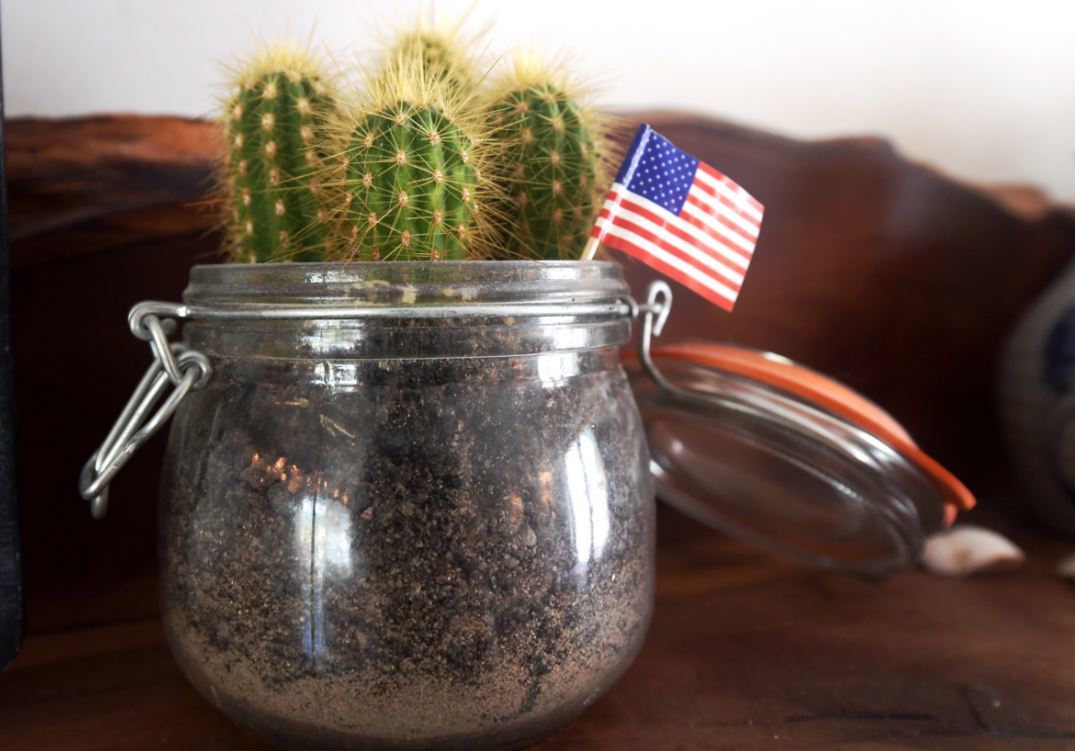 Open for lunch and dinner, the menu doesn't vary much which is perfect for those looking for a light bite or a hearty feed. It's a great place to catch up with friends, and also watch a little sport at the same time. With a decent selection of drinks from cocktails, craft beer, spirits and the option to dine in or take out, you can't really go wrong with Lil C's. Oh, and if you can't finish your meal, they'll box it up for you so you can take it home – winner.
I'd highly recommend the BBQ beef ribs and the skillet dessert – and if you can – ensure you bring plenty of friends so you can order even more sides.
When I return I'll be sure to try out the mac 'n' cheese and the corn dogs and mustard.
---
Address: Lil C's Bar-B-Q, Ryehill, Oyne
What we had:
Buffalo chicken wings
Chipotle and lime chicken wings
Slow cooked BBQ beef ribs
Juicy Luicy burger
Onion rings
Corn on the cob
Chilli cheese fries
White chocolate/milk chocolate cookie dough skillet
Chocolate milkshake
Price: £52.40
For more information visit www.lilcbarbq.co.uk