Food review: Tapas style dining with Namaste Delhi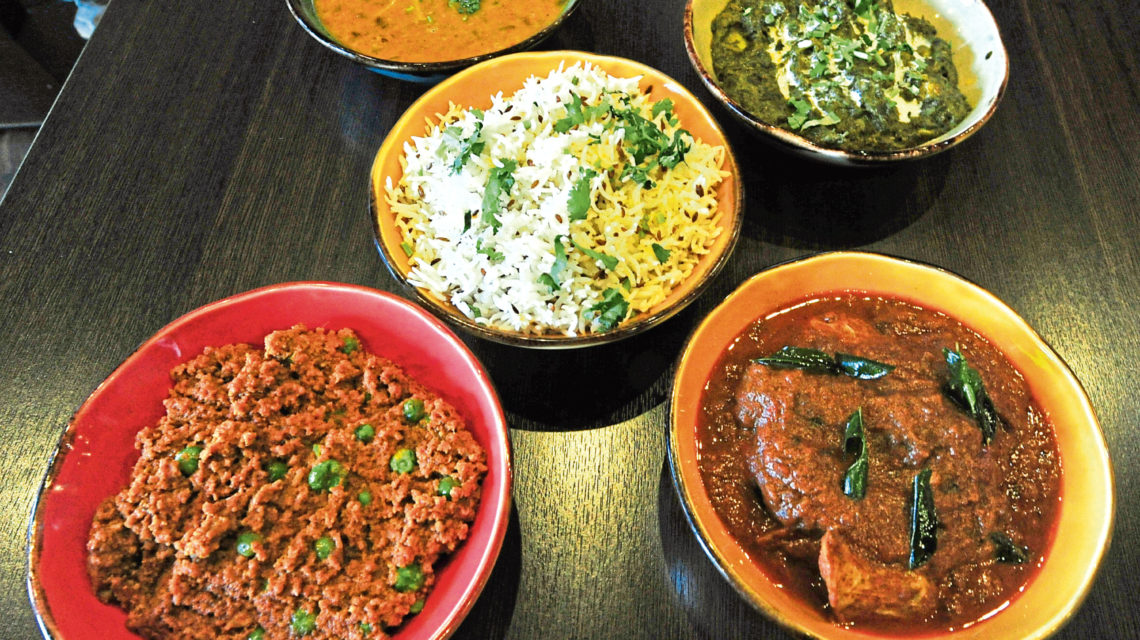 I have some special memories of Namaste Delhi for one simple reason… it was the last restaurant I went to before the lockdown arrived.
So I'm delighted to say it was a memorable evening, with good food and good company.
After all, if you are going to dine tapas style, there's only really one way to do it – with friends.
Especially with friends who are busy enthusing somewhere they've tried and loved and want to share their discovery with you.
Not, of course, that anyone in our household needs their arm twisted to go out for some curry and beer, so it was little hardship to jump on a train from Stonehaven to Aberdeen and make the short walk up to Namaste Delhi on Bridge Street.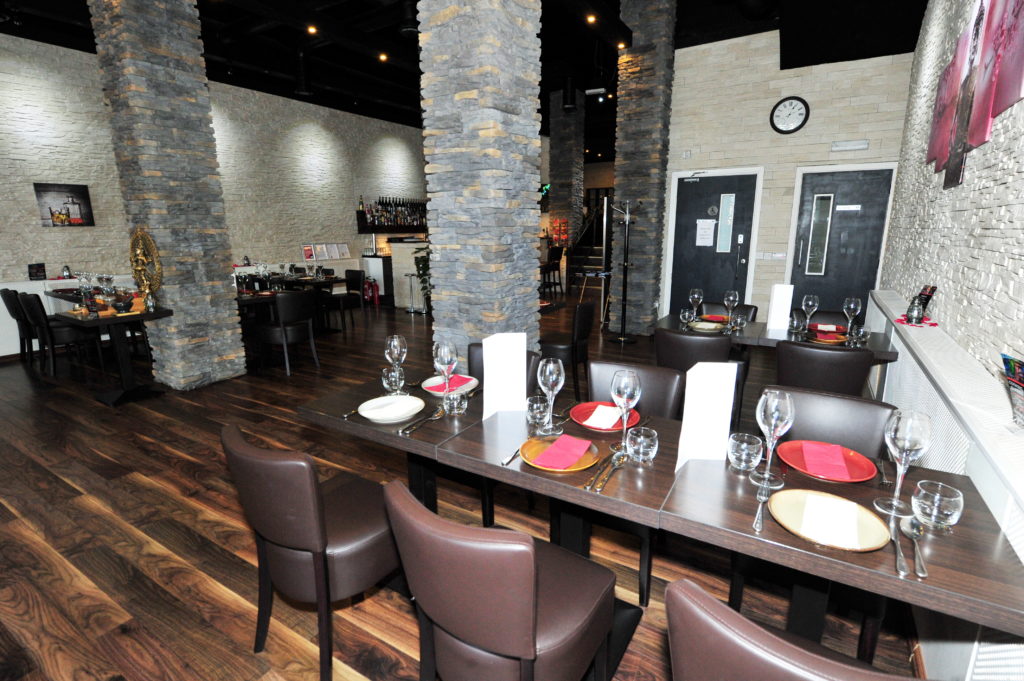 It's a big elegant space that is a mix of modern with traditional touches around it.
However, we weren't there to admire the surroundings but to enjoy the food.
And there are two ways to do that – either tapas style with a few smaller dishes or full-on proper platefuls in the traditional style.
The four of us wanted to sample as many different bits and bobs as we could, so it was share and share alike for us.
We ordered two apiece, one for luck and some sides. It was a process that took a little bit of time and much "hmmm-ing" and a bit of "well if you have that, I'll have this going on".
Decisions made, order in, it was time to let the kitchen do its thing.
---
The Food
It didn't take overly long for the food to come… and then keep on coming. Each dish was put down in front of us with a wee introduction, but there was so much going on it was easy to lose track of what was what.
But we soon had a table groaning with plates, each giving off a heavenly aroma. A collective nod and it was time to have at it.
My first port of call was the murgh saag, that delightful classic of chicken and spinach, here rendered even more lush with a wee splash of cream. Silky, earthy and delicious.
Seafood beckoned next in the shape of the delightful prawn moilee, simmered in coconut milk, and infused with turmeric. These were a sweet delight, but with sour notes running through. They didn't last long, despite the generous portion.
Now, the railway lamb curry is so-called because it's based on a dish served to first-class rail passengers in colonial-era India.
And it was, indeed, first class, a mix of the tenderest lamb and softest potatoes, with a coconut milk base that had me getting an "oi" for taking more than my fair share. In my defence, it was ideal for ladling on to the jeera rice we had ordered and scooping up with garlic naan – the latter being lush and guaranteed to keep vampires at bay for a while.
Still on the lamb front, you've got to give keema mutter a go when it's on the menu. This minced lamb dish, full of peas and spices, is comfort food of the highest order and this was an outstanding take on it.
The depth of flavour was wonderful.
It paired up nicely with the other rice we had ordered – a mutter pulao full of peas and onions.
Now, I'm not a fan of being told what to do, but when a menu of this quality and range says something is a "must try" dish, it would be rude not to.
So say hello to the delhi murg makhani and enjoy grilled chicken arriving in a tomato and cream gravy. It was sweet and tangy, rich with flavours and had a slow heat to tantalise tastebuds. You must try it.
Now, while everyone at the table was an avid carnivore that didn't mean the vegetarian options weren't invited to the party.
And can I just say I am so glad they turned up.
Take, for example, the saag aloo. Some might see this as just a side dish but I reckon it's a meal on its own. Enough spinach to keep Popeye going for a month and potatoes with just the right amount of bite to bring texture, all with a rich mix of spices and just a hint of chilli.
Had it not been for my earlier "oi" I would have spooned the lot onto my plate and let the devil take the hindmost.
Moving swiftly on, we got to one of the aspects of Indian cuisine I always think is cruelly overlooked – the extensive use of lentils.
When it comes to the Punjabi daal tadka, you have all the evidence you need that this staple should be a star and not an afterthought.
Bright yellow, it was nutty and rich and just packed with bursts of spices that had me nodding and going "yum" like an eejit.
Rounding things off was the humble chickpea, elevated to fine dining with the Amritsari pindi chole.
The crunchy chickpeas were slathered with a rich and tangy onion and tomato masala that had us all saying "no, you have the last bit" while hoping they wouldn't.
That sounds like a lot of food, but the portion size was spot on to feed the four of us without leaving us groaning and greeting for a couch.
---
The Verdict
Namaste Delhi is simply superb. Use it.
---
Price: £98.40
Address: Bridge Street, Aberdeen