Food review: Say ciao to friendly family-run restaurant Borsalino dishing up authentic taste of Italy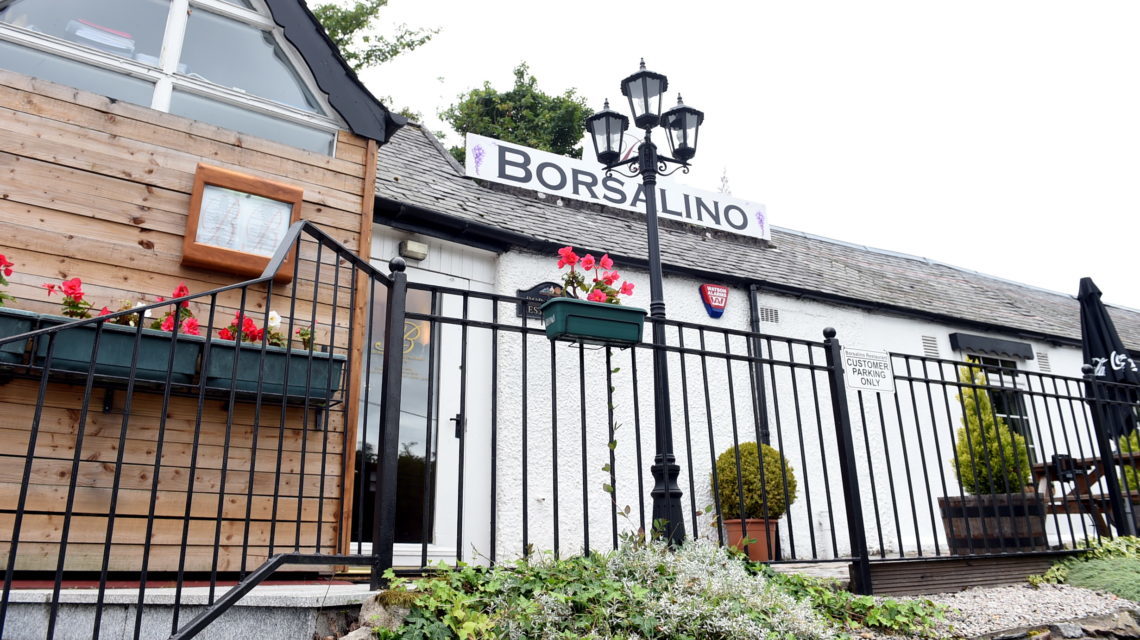 The craft beer and spirit scene is well and truly bursting up here in the north-east. And it's no surprise craft bottle shops are popping up left, right and centre too.
But it was a visit to one of these that spurred us to grab a bite to eat before exploring the cave of wonders that is Borsalino Bottle Shop.
It sits below Borsalino – an Italian restaurant in Peterculter – which is a family-run business dating back to 1976 when it first opened.
Now run by the owner Franco's son, Luca Balsamo, it's not unusual to be greeted and seated at the eatery by Luca as he and his staff prep for a busy night.
Heading along early one Friday night, my partner and I were taken aback at just how busy the restaurant was. It had just turned 6pm and we'd managed to secure the very last table – talk about luck.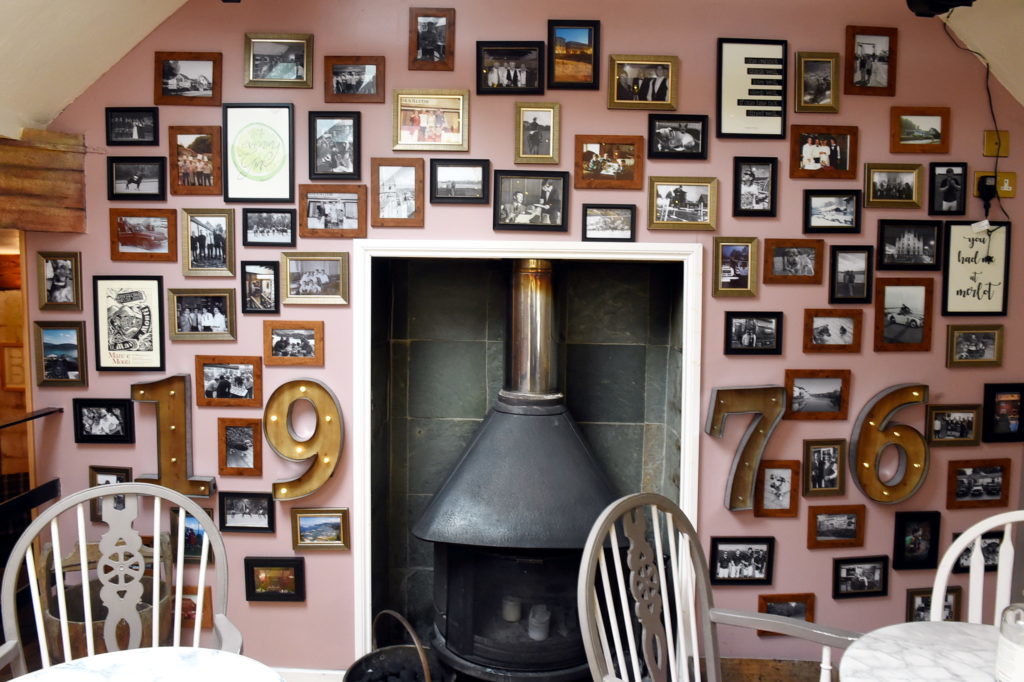 The aromas of the food made my stomach gurgle, and I eagerly took my seat.
At first glance, the restaurant is pretty mismatched. There's Italian artwork, stunning iron works which wouldn't look out of place in a beautiful garden and incredible painted walls which feature an array of Italian delights.
But not getting too distracted by the intriguing interior design, the menu and its offering was all I was concerned about.
---
The Food
My partner ordered the ricotta filo pasty and I'd decided on a dish which you can't really go wrong with – bruschetta.
His pasty was massive. But the balsamic glaze drizzled all over it looked divine. He cut into the filo which was crunchy and light revealing the soft, creamy ricotta cheese. Inside lay shreds of thinly sliced fried red onion and the ricotta. It was warm, and the pastry wrapped nicely all around it. On the side were chopped cooked peppers which brought a slightly acidic taste to the dish and went extremely well with the cheese.
The bruschetta was the best I've had in Aberdeen. A long piece of toasted bread was smothered in chopped tomatoes which had been tossed in olive oil and freshly chopped basil. The big chunks of mozzarella sat on top of a spoonful of olive pesto. The pesto, which had been made with green and black olives, was overwhelmingly tart and had a strong earthy taste to it and not much more. Served on a bed of crispy salad leaves the bruschetta boasted a beautiful hint of garlic to it – checking in on the odd mouthful.
Both starters were a hit, and I even managed to sneak a forkful of my partner's filo – which was outstanding.
Ravenous for our mains we didn't have to wait long until they appeared. Pizza dollo chef was the top choice for my other half, and penne ai gamberoni e prosciuto for me.
The tomato-based pizza came topped with cooked chicken, pepperoni and Italian sausage and was steaming hot when it arrived. On top lay a healthy helping of mozzarella equally spread all over the top. The sweet tomato sauce covered the thin and crispy base. Although the pepperoni was quite bland, the small cubes of chicken and herby Italian sausage definitely made up for it. It was a large pizza, and could quite possibly have been shared – as if.
My penne with king prawns and parma ham arrived steaming too. Sitting on top of the mix of pasta, parma ham, garlic and chilli, the five shelled king prawns were the highlight of the dish. The Napoli sauce the pasta came served in was quite bland. Although the garlic and chilli was trying to fight through, I just couldn't find that kick I was looking for. The portion size was again very big, and the pasta was cooked very well. I added a dusting of parmesan to the dish and the rocket on top was scarce, but provided a peppery flavour to it.
As we were eating one of the waiters burst into song… in Italian. The whole room stopped to watch and listen to him.
Everyone cheered at the end and it was a lovely touch to the full authentic dining experience. I now felt like I was abroad and I loved that.
Later, as we ordered dessert, we got chatting to the man who had grown up in Sicily and moved over to Aberdeen in 1975. A former restaurateur himself, it was nice to get the chance to find out more about this singing soprano sensation.
For dessert we decided to share the tiramisu – a traditional Italian dish.
The biscuits in the tiramisu were very soft and fluffy, and although they'd been dipped in coffee it was not an overpowering taste. It was sweet and smooth and the cream was thick, light and utterly scrumptious. I could easily have licked the chocolate rim at the bottom of the glass, however given the circumstances I decided to refrain. A light dusting of cocoa on top added a different texture to the dish. Definitely homemade, I question whether desserts are possibly pre-made before service due to the speed it arrived at our table. But nonetheless it was delicious. The kitchen was clearly prepped for its busy night.
---
The Verdict
Sitting beside the pass to the kitchen is never the best, but, given we got the last table in the restaurant I really can't complain.
Our experience at Borsalino had been very pleasant – and the singing waiter truly added to the whole authentic experience transporting me to the streets of Italy, or what I'd envisage they'd be like.
It is clear the staff are very knowledgeable about the dishes, as when questioned they knew everything about them.
We were in and out within an hour-and-a-half which is pretty good going for a full restaurant and a busy kitchen.
The food was incredibly good, but if I had to pick a course that stood out, it was definitely the starters. As I said, that bruschetta is the best I've had in the region – and don't get me started on that filo pastry.
If you're looking for something quick and tasty, and are in the area, it's a definite for me. And the fact it's owned by a local family, even better.
Address: 337 North Deeside Road, Peterculter
What we had:
Bruscheta
Fagottino Al Caprino
Penne ai Gamberoni e Prosciuto
Pizza Delo Chef
Tiramisu
Price: £58