Food Review: Kin Kao is a winner in Aberdeen's burgeoning Thai cuisine scene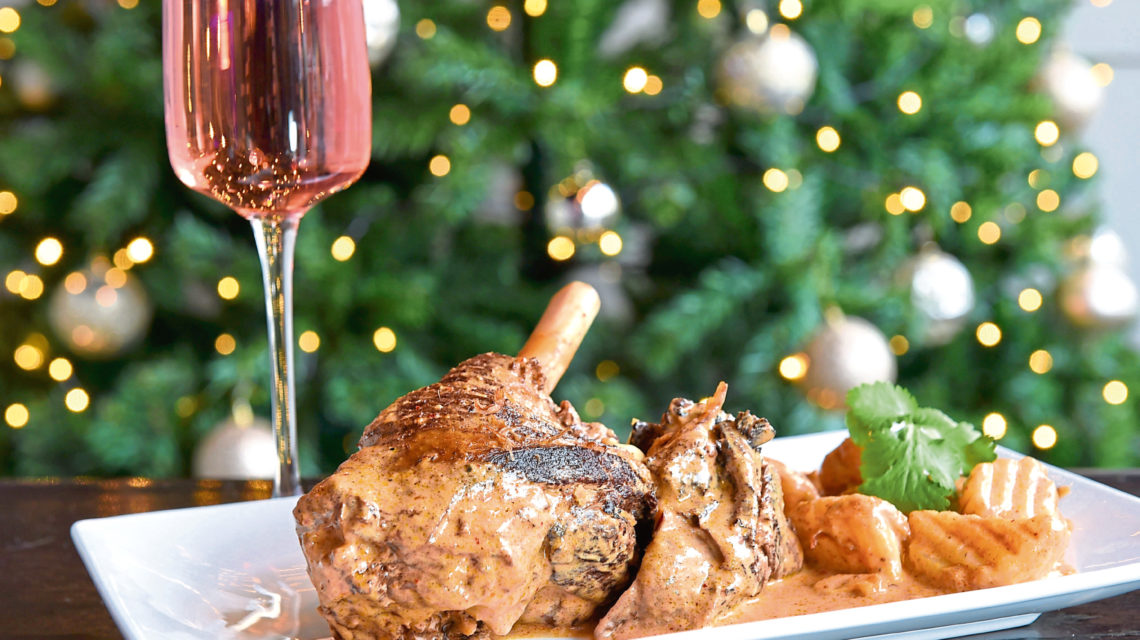 The Venue
I don't know about you but from where I'm sitting it has come to my attention that Aberdeen's Thai food scene has expanded over the past year or so.
With numerous new restaurants popping up across the city, it's hard not to notice the interest in the cuisine rising, with many more now offering delivery and takeaway too.
Scheduled to be open for Christmas last year, Kin Kao on Union Street has been a year or so in the making, and is hard not to miss, what with a huge golden Buddha stencil carefully painted onto the large glass restaurant facing.
But Covid-19 has affected the business, delaying its opening by almost a year.
But there's no ignoring it now, not with its presence on one of Aberdeen's busiest streets and Buddha enticing you in.
And entice it did, as I walked past last Tuesday and so soon after booked myself and my mum a table for dinner the same evening.
With restrictions in Tier 2 meaning restaurants must be empty by 8pm, I decided an earlier sitting at 5.30pm would be suffice.
On arrival we were one of the few tables there however it soon filled up.
We cleaned our hands at the sanitising station and confirmed our booking, leaving our details for Track and Trace. We were quickly shown to our tables, not meandering through the array of tables snaked across the venue.
Once seated nearer the back, as requested, we took off our face masks and spotted some cute hidden booth seating which was gold and decorated with faux hanging floral decorations.
Our server took our drinks order and we finally got to appreciate the intricate detailing which nodded to the businesses brand colours of gold, fuchsia and black.
The neon lighting accents under the bar front were fuchsia, while the tables and chairs were black, the gold was carried through accessories scattered throughout, and the granite walls and grey-like panelling also nodded to a more luxury feel, as did the chandelier sitting above our heads.
They were operating a restricted menu but we were both surprised to see such a big offering available. Everything from a big range of appetisers to soups, salads, curries, grilled and sizzling dishes, not to mention seafood specials, chef's recommendations, side dishes and noodles and rice all sat on the large two-page menu.
There was also a range of set menus to pick from, including a vegan option.
I was a little overwhelmed by the range of dishes and I ended up leaving the choice of my starter in our servers' hands.
---
The Food
My mum confidently ordered tom yum soup with prawns and the lamb shank massaman curry – the chef's recommendation – while I continued to look into the abyss. I panicked and gave him the option of moo yang – barbecued pork in marinated Thai herbs – or kha norm jeeb – steamed dumplings with mixed pork and prawns.
He scribbled down his decision and added the famous Bangkok red curry gaeng dang and a portion of steamed Thai jasmine rice with coconut and sesame seeds (kho ka-ti). My mum elbowed in to ensure we got some roti in the mix, too.
Order finalised, I waited patiently to find out what I would be receiving. Our food didn't take long to arrive but we had ample time to catch up on the weekend's antics.
My mum's hot and sour soup looked delicious, and was more like a broth or consomme, rather than a thick, hearty soup. There was a little kick from the fresh chilli at the end, and her mouth was subtly warm after each mouthful. It boasted a fishy taste as she'd added the juiciest, largest king prawns to the offering, with three of them bobbing about in the sea of red. She uncovered chunks of mushroom hidden under them and it was finished off with a piece of fresh coriander on top for garnish.
There was also spring onion and lemongrass within, and a single cherry tomato which was the only thing left by the end as my mum doesn't like them. The anticipation was over and it was the pork which had prevailed in this love story. And what a meeting of two worlds it was.
The succulent Scottish pork had been marinated in Thai herbs with coriander and garlic and was served with a Thai chilli dip which, instead of dipping each of the four skewered chunks of pork into, I drizzled all over them. This sauce too had a warming kick to it and was similar to a rich dark soy sauce. The whole dish was divine and one I would order again in a heartbeat.
Soon after the course was devoured, two large warm dinner plates made their way to our table ahead of the main event. It was clear whose dish was the standout – my mum's lamb shank – by a mile. While my red Thai prawn curry was utterly scrumptious with its spicy yet cooling sauce with an abundance of coconut milk and well-cooked veg including bamboo shoots, aubergine and green beans, it was the sheer size and amount of moist lamb on my mum's plate which left us gobsmacked.
Falling off the bone, the lamb was like nothing else. The massaman sauce wasn't too thick either and complemented the fragrant but light sticky jasmine and coconut rice. She found roasted cashew nuts in the sauce and the potato has been sliced with a serrated cutter, adding to the pleasant aesthetic of the dish.
I must say, the attention to detail of every dish and its presentation was well thought out. But it was the roti which had us in a pickle because it wasn't like the roti we most commonly associate with Indian cooking. In fact, it was nothing like it.
This Thai version would be closer related to that north-east delicacy the buttery (or rowie) than its Indian counterpart. Incredibly flaky, it soaked up both sauces well and consisted of layered pastry which had been thinly rolled and deep fried. It wasn't salty like a buttery, or as thick, but definitely had the same layering and similar finish.
We managed about half of the meal before admitting defeat and asked to take the rest home with us.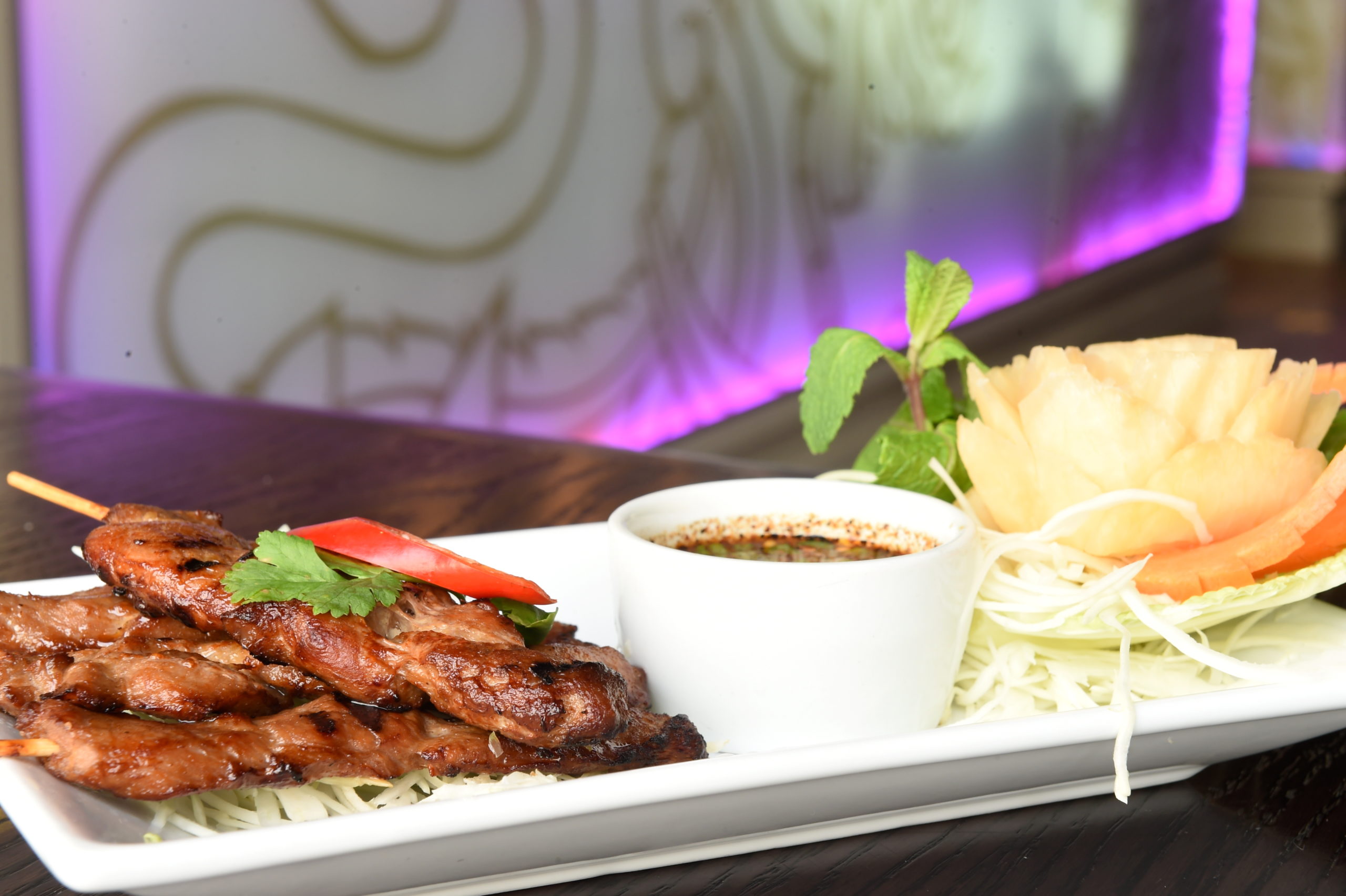 ---
The Verdict
While Kin Kao may be the new kids on the block when it comes to offering up Thai food, don't be fooled by their infancy, as the team know exactly what they are doing. From the flawless service to the mass of dishes available to explore, there's plenty for amateur and seasoned diners to enjoy, even on a restricted menu.
Price: £61.55
Address: 345 Union Street, Aberdeen, AB11 6BS