Food review: Indian Alma worth seeking out in Mearns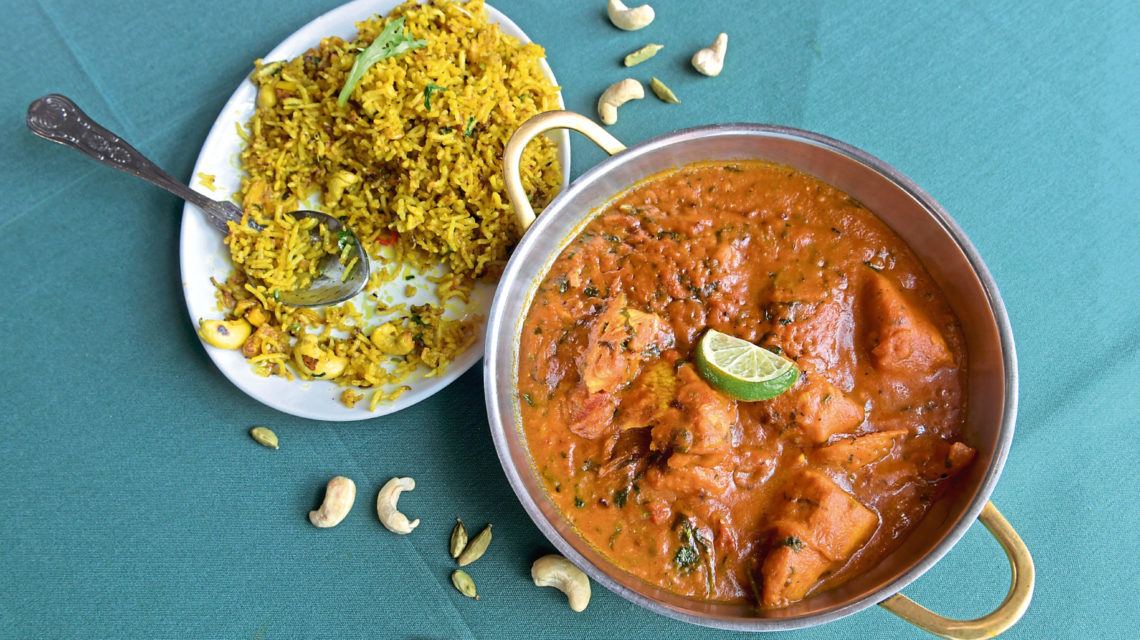 Even if you were to be taken on a blindfolded mystery tour before being dropped outside Alma, you would still know you were standing in front of a hotel in the Mearns.
It's that big sandstone edifice that gives the game away, an unmistakable style of architecture that just reeks of a Lewis Grassic Gibbon novel.
For all that, it's still an impressive building that has north-east hostelry built into its DNA, down to the bustling downstairs bar, full of laughter and worthy locals.
Our destination, however, was upstairs – where things get a bit more exotic.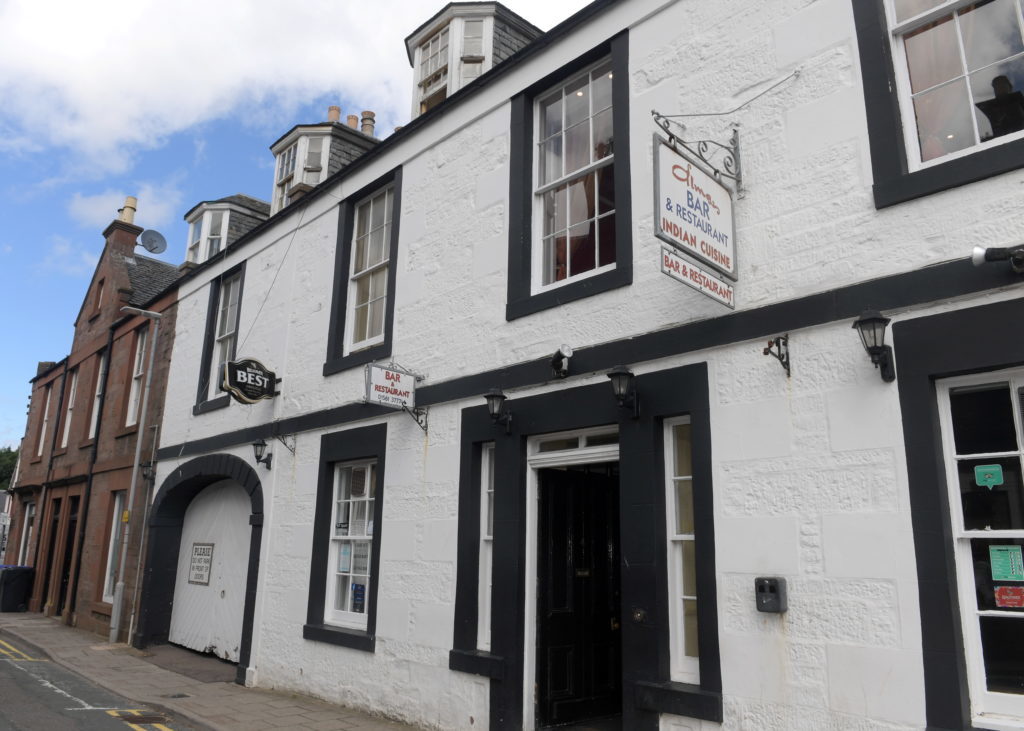 Clearly a retrofit in a hotel dining room, the Alma is softened by Asian paintings, ochre walls and the gentle beat of Indian music.
It's a bit of a disconnect, given the classical Scots country inn which houses it, but it works and works well.
You can tell from the various curry and best Indian restaurant awards which the Alma has picked up over the years.
The staff were delightfully friendly, bringing papadoms and lagers promptly, sharing a few jokes, guiding us through the menu, offering a friendly warning that my dining partner's choice of main might be a bit on the hot side.
It was a nice way to ease in to a bit of Friday night curry and beer indulgence.
The Food
Alma poses a challenge on the menu front. The variety is so rich, with some offerings so unusual, that it really is hard to decide on what to have.
In the end, our choice of starters stayed firmly on familiar turf – sheek kebab for me, garlic mushrooms for my curry partner in crime.
Safe bet, sure. But a winning one.
The kebab carried a depth of flavour, the meatiness of the lamb balanced with the zing of spices that sparked a gentle glow on the tastebuds from the chilli. It was drizzled with a barbecue sauce just for that right touch of sweet piquance.
While that was good, the garlic mushrooms were simply outstanding. The description is simple – mushrooms cooked with fresh garlic and aromatic spices. The end result was complex and delicious.
The earthy mushrooms were backed up by a rich, garlicky cream sauce with fried onions adding a bitter yet sweet note. How can you make a bog-standard staple of so many places taste this good?
As our plates were cleared away, we tuned in to some of the chatter around us. Clearly lots of locals see this as their go-to place for a curry.
And they were met with friendly banter from staff who have obviously come to know them. That sort of loyalty and rapport speaks volumes for a place. It was speaking very loudly indeed in Alma.
We stopped listening in when our mains arrived. These were going to require all of our attention.
They do like a bit of showmanship in Alma. The silver bowls full of delicious-smelling food were placed on hot plates with a care verging on reverence as we were told which was which.
I had decided to stop playing safe and step out of my comfort zone with a lamb dil ruba, a dish entirely new to me.
What did I learn? That broadening your culinary horizons is rarely a bad idea.
This was rich and stew-like dish, with chunks of lamb nestling up against fresh tomatoes, all shot through with chickpeas and lentils.
The meat was so tender you could mash it with a fork. That was balanced by the crunch of the chickpeas, while the lentils added more texture along with a rustic flavour.
There was a citrus tang running through the dish, too, while the dried herbs and wild spices brought sharp notes on the tastebuds. As I munched away, the heat from the chilli built, but never overwhelmed.
It went superbly well with another new dish on me – a side this time. The lemon and cashew rice was simply amazing. Perfectly cooked rice was shot through with crunchy nuts and slivers of lemon rind that added a whole new dimension to the food it was paired with.
I was loving every forkful and naan-scoop of what was on my plate – until fate intervened.
My dining partner found that the warning over the fierceness of her chicken patia wasn't hyperbole.
I had been too busy tucking into my lamb to notice the steady slowing of her fork, the fact she was taking a bit more time to work her way through her food until she eventually said "it's a bit hot".
How hot? "Eh, I don't think I can manage hot."
My sage advice of munching on naan and having spoonfuls of rice on its own wasn't cutting through the spice attack.
So, being a gentleman, I asked if she wanted to swap dishes.
While she's not the biggest lamb fan, I knew after her initial testing dip into my plate with her fork that my dil ruba was lost to me.
On the plus side, I had a whole new curry dish to try out. Bonus.
Given the gentle puffing that had come from the other side of the table, I approached the chicken patia with caution.
It looked fairly innocuous, red tomatoey sauce, sizeable pieces of chicken breast, a sprinkling of fresh coriander. Even a wedge of lime to add a fresh hit if you fancied giving it a squeeze.
Tentatively I popped a morsel in and my eyes widened immediately. Wow.
No, not a fierce blowtorch to the senses, just a huge attack – and very pleasing one – of fresh ginger.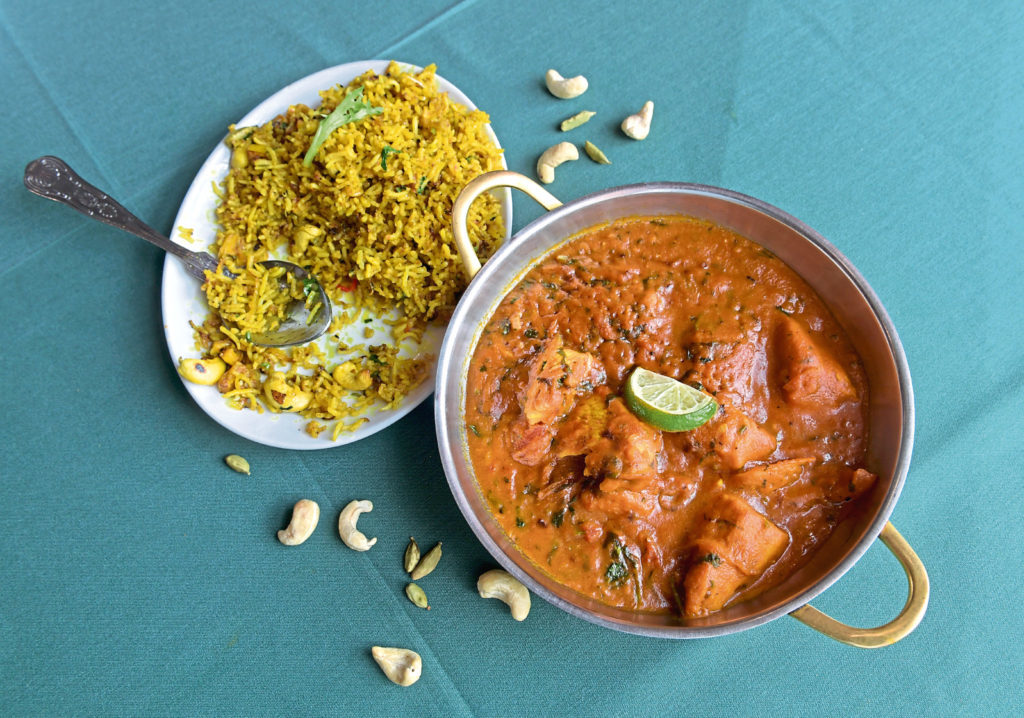 That was followed immediately by a kick of chilli that ever so slightly caught the back of my throat. Then the citrus notes came into play, easing everything back down to manageable levels.
This was exactly what a pathia should be. Hot and sour.
Yes, it had fire in its belly, but not so much so as to stamp out the individual spices working together here. You could taste the cassia, make out the cumin.
It was perfectly balanced, but in fairness not for those who don't like it hot.
Meanwhile, my (and I do mean mine) lamb dish was going down very nicely and appreciatively over the table. In the end we couldn't finish, but that was down to sheer quantity, not quality – because this was as good a curry as you're going to get.
The Verdict
Alma is worth seeking out. An award-winning restaurant like this in the city centre would be packed full every weekend.
The locals who clearly use and love it regularly are a lucky bunch. They get to enjoy food that should be used in masterclasses of curry cuisine.
They also get treated like old friends by the staff, which I suspect they are. Not just regulars, though. We were given warm handshakes and thanks as we headed back to the car for the journey home, after a memorable night.
Address: 4 Alma Place, Laurencekirk, AB30 1AL
Price: £41.25