Food Review: Aberdeen's Cognito on the Corner ticks all the boxes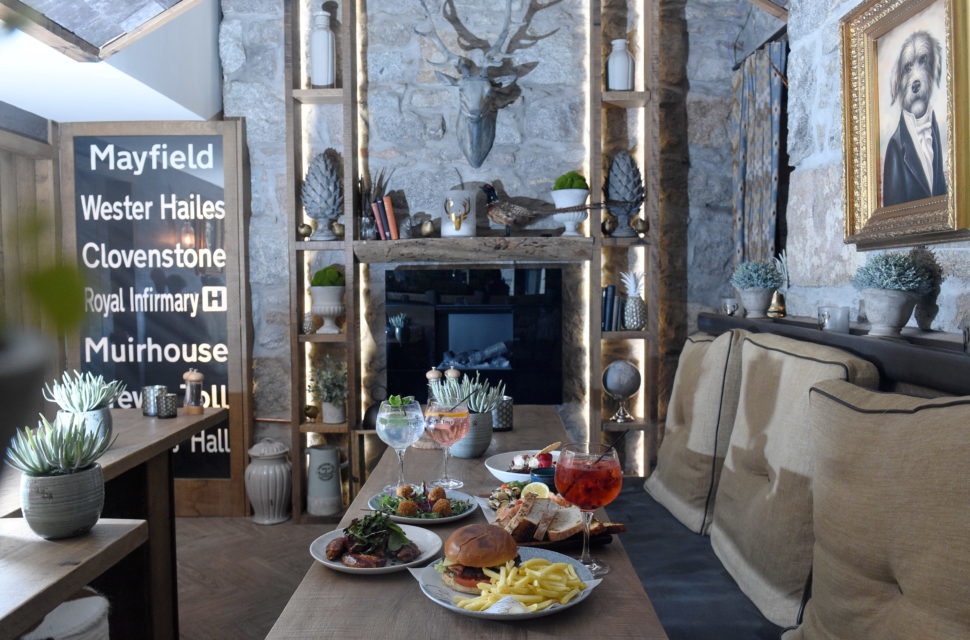 Looking for somewhere trendy to eat? With good food and an extensive gin menu too? Well, nowhere quite ticks all the boxes like Cognito on the Corner.
A stylish space, Cognito on the Corner is visually appetising. From an abundance of greenery and plants to striking marble tables, beautiful brass finishings and a navy-and-yellow colour scheme throughout, the city-centre spot is a work of art.
Always busy, the waiting list to get a table can be lengthy and if you want a table at the weekend book in advance.
Located on the corner of Mid Stocket Road and Beechgrove Terrace, the premises – which used to be a bank – pays homage to the historic building and has now exposed its Granite walls. The entrance to the eatery is grandeur with smaller poseur style tables poised within a jungle of greenery just as you go in to be met with a large bar which is the centrefold to the whole place. The seating is strategically placed around the bar, with intimate booths, larger tables and spaces around the bar to sit, too.
Whether it's nipping in to meet a friend for a coffee, arranging an afternoon of gin drinking with friends or an intimate family dinner, there's a real eclectic mix of clientele that descend upon Cognito on the Corner week-in and week-out. From working professionals to couples, to families with young children, it seems everyone is keen to seek out the comforts of Cognito.
And what's better, it's not unsual to see owner Nicky Turnbull leading her staff through service while checking in on each and every one of her customers.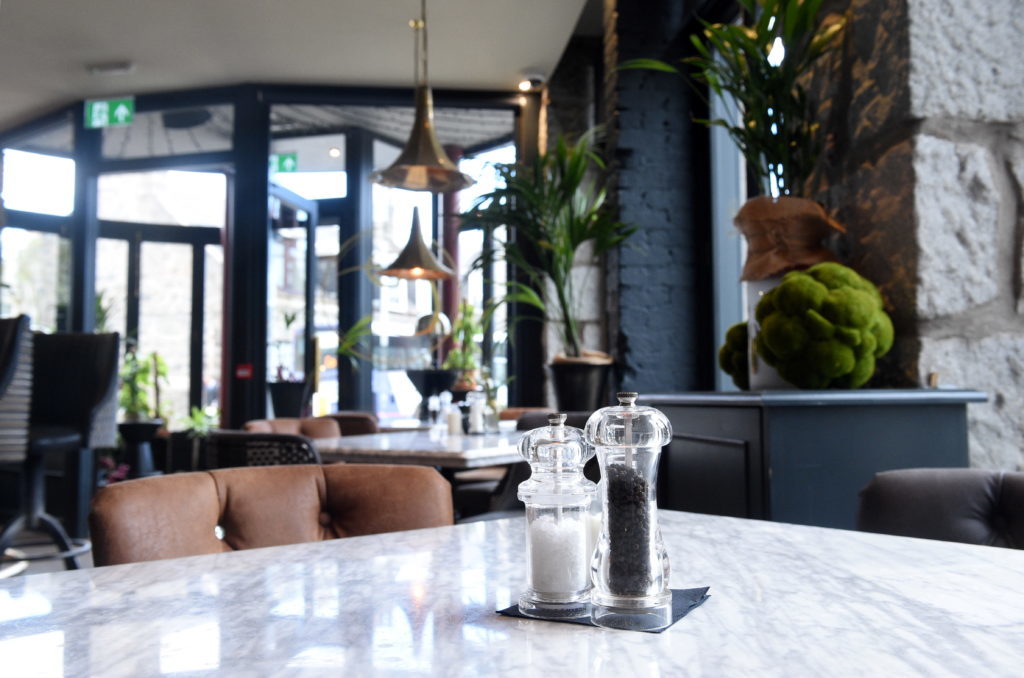 ---
The Food
Running seven days a week, with a license to stay open until 11pm from Tuesday to Saturday, Cognito on the Corner serves everything from breakfast to dinner.
For breakfast, you can expect to see everything from eggs benedict, to the granola glass which is created using local producers Rora Dairy and Bakery Lane. And for lunch there's everything from macaroni cheese to an array of open sandwiches and wraps featuring a variety of flavours on the daytime menu.
But it was the main menu which is served from 12pm until late that caught my eye and encouraged me to book a table.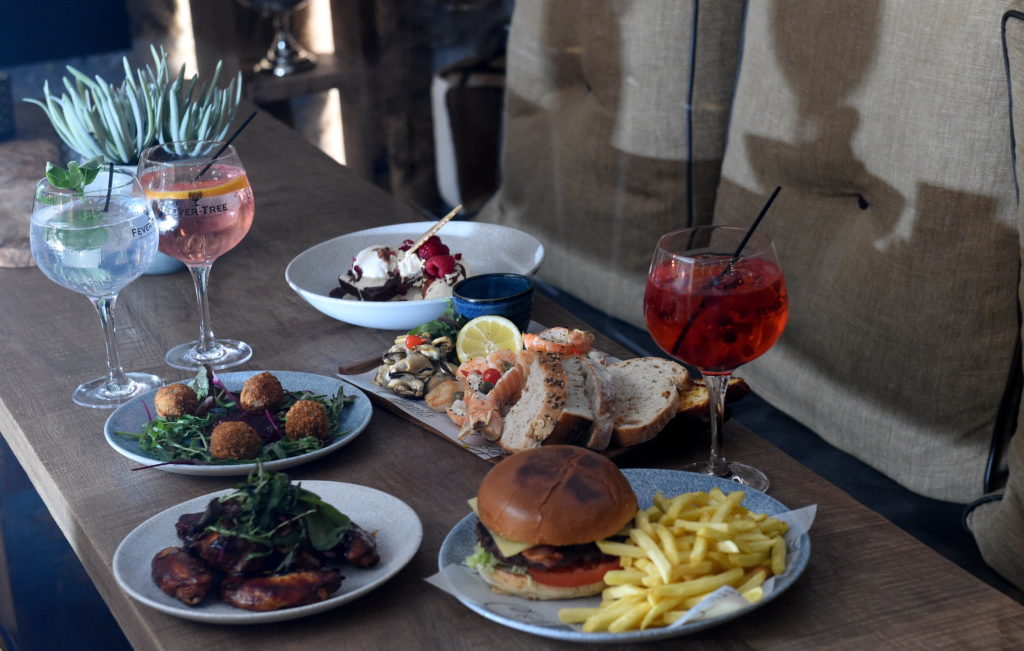 As expected, the place was heaving. Seated in one of the smaller booths which runs along the back wall of the venue we delved into the drinks menu and ordered quickly.
My partner's craft lager – the Cesar Augustus, a Williams Brothers beer – was hoppy and smooth with real citrus notes and my Teasmith gin with light Fever Tree tonic was crisp and refreshing and came garnished with a handful of fresh mint leaves. Served in a big goblet, I took my time in nursing it.
We placed an order with our friendly server – to start, sweet and sticky chicken wings and haggis bon bons. The oven roasted buffalo chicken wings were smothered in a sweet barbecue sauce with balsamic glaze drizzled all over them. The seven wings were uniform in size and were all as equally tender. The meat fell off the bone while marinate dripped from them. The peppery rocket soaked up any leftover sauce and was a good addition as a result.
Deciding on the haggis bon bons, I'd picked well. Arriving on a bed of rocket with a healthy dollop of spicy beetroot and apple relish in the middle, the four haggis bon bons were deliciously crisp on the outside and incredibly soft on the inside. The deep fried breadcrumbs surrounding the haggis provided a crunch to the dish and the sweet relish was balanced out by the peppery flavour of the rocket. The meat was very soft and sweet too.
Having grown up with a love for seafood, I was eager to try out the Fisherman's Net for my main having seen my partner's dad enjoy the dish last time we visited. An impressive spread, the dish came well-equipped with an array of seafood including langoustine tails, mussels, scallops and prawns.
The scallops were incredible and melted as soon as they met my mouth and the smoked muscles were deliciously soft too – not to mention there was a lot of them. The king prawns were big and juicy and, having squeezed fresh lemon juice over them, they had a gorgeous citrus finish. A little difficult to get into, the langoustine tails were very appetising and were also quite big.
The board of seafood came topped with little sweet biquinho peppers, capers and crisp rocket on the side. The three different types of bread included slices of Mediterranean, cheese and sun dried tomato loaves. Dipping the breads and the different seafood into the creamy, zesty aioli sauce which boasted a strong garlic taste, this was the ideal offering for those who love seafood. Light, but very filling, it could easily have been shared.
My partner's burger was appetising, however he seemed a little jealous when we saw the spread I had received.
Coming with a healthy serving of skinny chips, the beef burger was topped with melted cheese, sweet sliced gherkin, a rasher of chewy bacon, fresh tomato, lettuce, and burger sauce.
The brioche bun added sweetness to the burger, and the tangy burger sauce was delicious, if a little scarce. The melted cheese dripped off the burger and although the bacon was a little tough to bite into, the whole dish was still rather pleasant.
With a sweet tooth, dessert is almost compulsory. Spying the chocolate brownie stack on the menu, I finished my goblet of gin ahead of its arrival. The warm chocolate brownie was incredible.
Engulfed with melted chocolate all over it, the brownie was gooey and moist. Sprinkled with fresh raspberries and served with a dollop of real dairy ice cream and whipped cream, the dessert was the perfect way to end our experience at Cognito on the Corner. Washed down with a glass of tap water we'd been served, it was the ultimate chocolate dessert.
---
The Verdict
Having been open for around six months now, Cognito on the Corner has very much placed itself as a must-visit for those looking to eat out in Aberdeen. It's modern and edgy, but very comfortable and fashionable all at the same time. There's the main bar area, but step through the house, and you'll find a patisserie and ice cream cabinet for those just looking to pop-in for a sweet treat.
With charming staff dedicated to finding the right drink for you from their diverse drinks offering including wine, craft beer, cocktails, spirits or hot drinks, the gin bar is a popular place for many to frequently catch up with friends.
A real highlight is their extensive gin menu which features over 50 gins to pick from.
The food was extremely good and cooked very well, with minimal waiting time when the eatery was full. With a laid-back, relaxed feel and large floor to ceiling windows surrounding it, the space is bright and welcoming.
Depending on booking times, there can be restrictions on the time you can stay (usually around two hours) however, the staff work tirelessly to ensure those who wish to stay longer can do so – providing they aren't fully booked for a second round of diners.
Cognito on the Corner is a definite must-visit for anyone who is looking for something a little different from the norm.
---
Address: 1 Mid Stocket Road, Aberdeen, AB15 5NE
What we had:
The Teamith Gin & Fever Tree tonic goblet
Pint of Cesar Augustus by Williams Brothers
Sweet & sticky wings
Haggis bon bons
House burger
Fishermans net
Chocolate brownie stack
Price: £60.10