Food Review: Tasty lunch with family activities at Aberdeenshire's BrewDog DogTap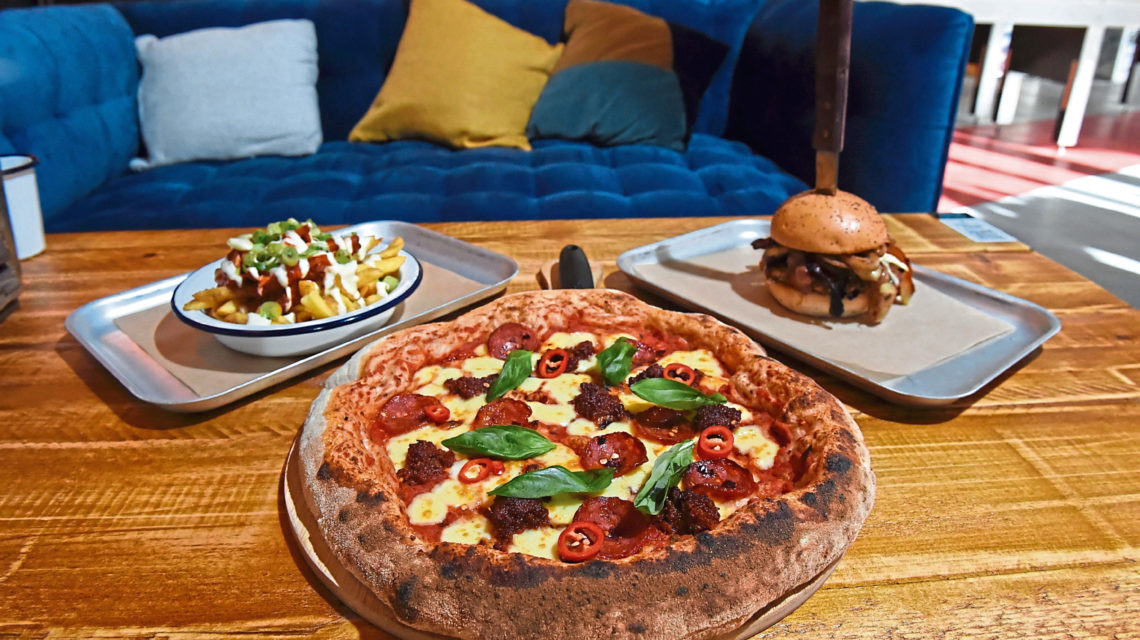 The Venue
If I told you one of the most magical places on Earth was right here in the north-east you probably wouldn't believe me.
Unlike Disneyland there's no crazy rides, no characters dressed up to the nines, and no over-the-top dance shows, but what BrewDog's DogTap premises in Ellon does have, is a venue full to the brim with activities and escapism.
It's what I would dub a playground for adults, you'll find everything from pinball machines to shuffleboards, to photo booths, a beer library and a beer school to get stuck into, and you can enjoy a drink while doing so.
Oh, and did I mention there's a beer museum, too?
Located in Balmacassie Industrial Estate in the Aberdeenshire town, this new state-of-the-art gigantic brewery is packed with things to do for adults and kids, as there's also a play park out the back that wee ones can enjoy.
Recently opening to the public following a huge refurbishment and overhaul of the building, BrewDog's DogTap is the biggest brewery experience in the north-east and has put the firm's headquarters back on the map.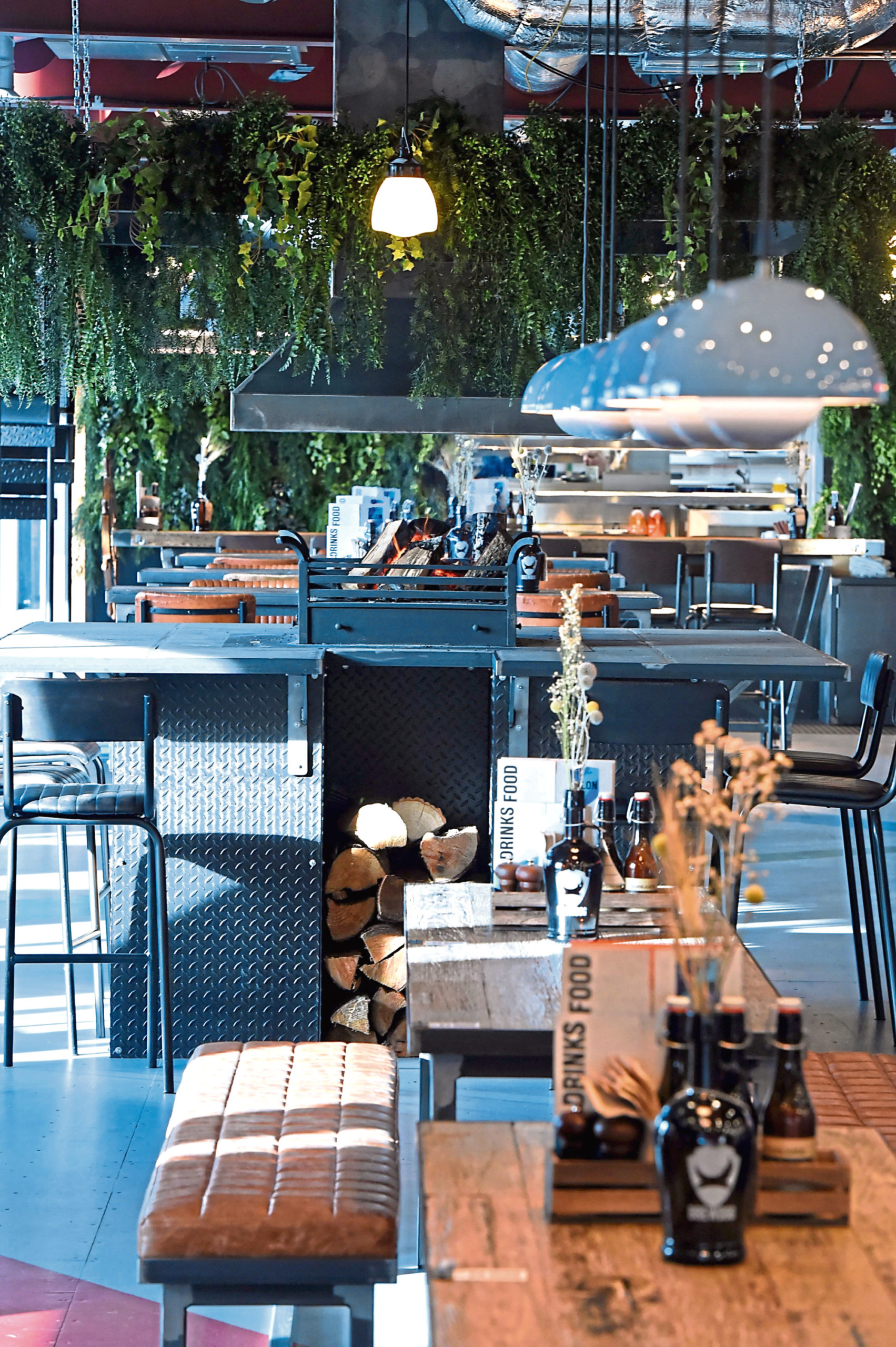 Heading out for lunch around 2pm, I decided to invite my family's four-legged friend along for his first BrewDog experience.
We'd booked a table directly with the events team and on arrival, we were gobsmacked at just how enormous this place really is.
A bright green and pink octopus was tangled around the building, brilliantly painted by BrewDog's resident artist Craig Fisher, as were other sea creatures. The explosion was hard to miss, and it was great to see so much outside seating available for customers to enjoy too, including a private outdoor dome.
On arrival the automatic double doors opened to reveal the first hand sanitising station. Making our way through we waited at the front desk to check in and be taken to our seats. Having already left my contact details, they took my boyfriend's details and asked us to sanitise if we hadn't already done so.
Led through the restaurant, which was a feast for the eyes, it was hard not to notice the attention to detail of the interiors, with a life-sized shark overhead, neon signage everywhere and a cosy indoor fire pit area. There was a mix of high stools and booth seating, and covering two floors, there was plenty of it.
We followed our guide upstairs who showed us to a comfortable lounge area which featured two large sofas and a few armchairs. With my dog being a little on the hyper side, this was the perfect setting to relax him, and it was clear he loved the stunning rug underfoot as he lay down almost immediately.
---
The Food
Ordering our drinks almost immediately, my boyfriend opted for a Frits-Kola diet cola and I decided to try out BrewDog OverWorks Faux Fox non-alcoholic raspberry beer.
All of the menus were on the table so we grabbed one each and began to look for any newbies we hadn't spied before. The special burger caught my eye, teasing with local producer Piggery-Smokery's bacon which I love. The deep fried Oreos were noted for later, but knowing my other half is mad about pizza and spice I could almost have predicted what was coming after spying one with nduja, pepperoni, chilli flakes, fresh chillies and more on it. "The spicy meaty one sounds ace," he said.
When our server delivered our drinks – and a bowl of water for my fluffy old man – we decided to get our orders in fast before the masses.
The spicy wood-fired pizza for him, and the burger special with a pork and chorizo patty (and "that" bacon) for me, not forgetting the meat-loaded fries on the side. The new oak-fried chicken had tickled my fancy, but the streaky bacon sold the burger.
Admiring the venue, we could see the beer school from where we were sat and there was also a live stream to the brewery, distillery and warehouse for us to view on the wall. The whole place was bouncing, but everyone was socially distancing well and wearing facemasks when moving around.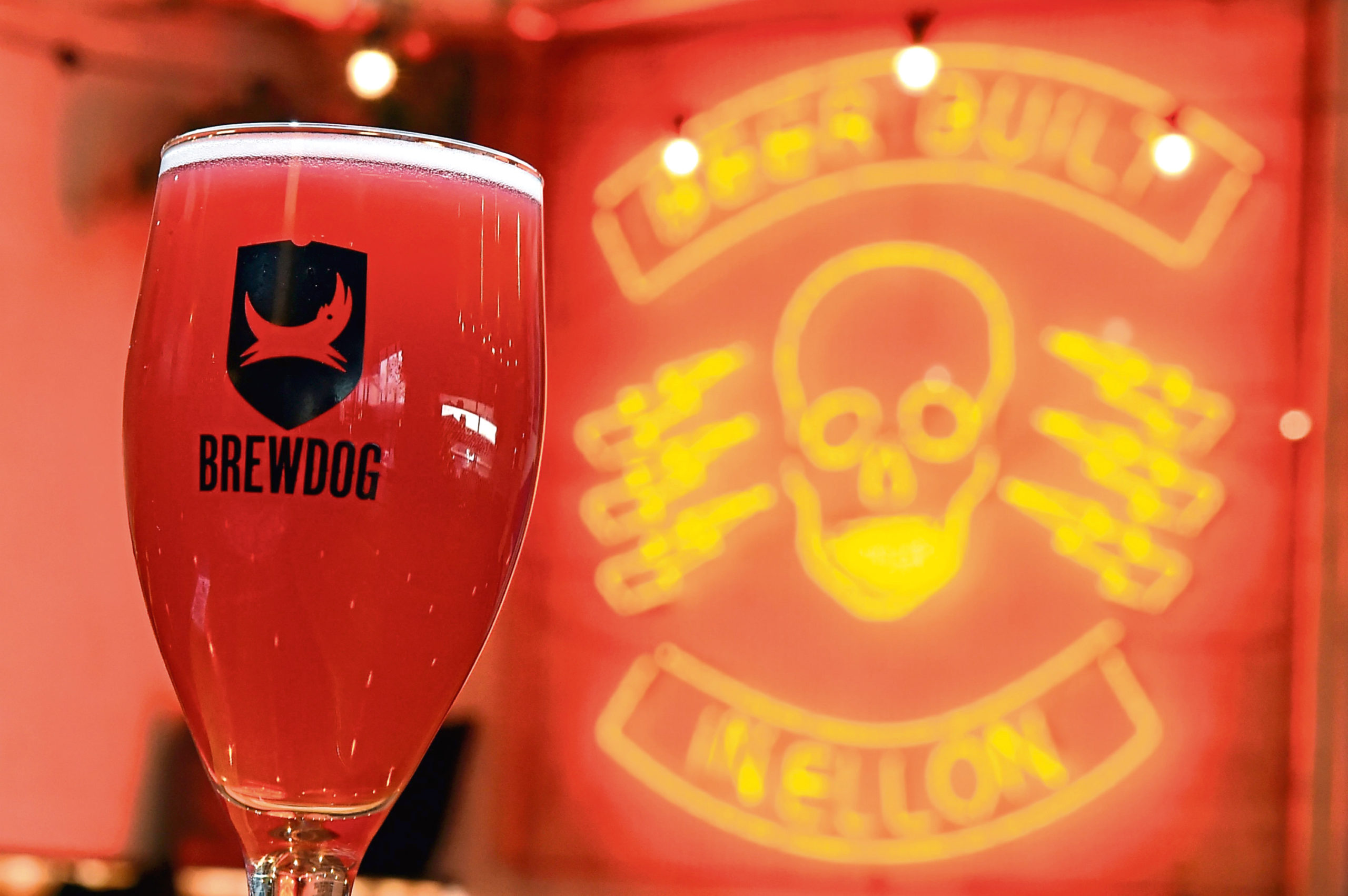 Our food arrived around 20 minutes later and the dog was licking his lips just about as much as we were.
The pork and chorizo burger was mammoth, with the Piggery-Smokery streaky bacon, morangie brie, oak-fired tomatoes and grilled onions all spilling out of the poppy seed bun.
His pizza looked like it could have used a few more minutes in the oven, but he tucked in nonetheless. Picking up a slice, the majority of the Scottish mozzarella had found its way to the centre, however the tomato sauce and pepperoni were equally spread out. The pepperoni and nduja had a kick to it, as did the fresh chillies.
The pepperoni was thick and meaty and the crusts of the pizza were crisp while the middle was softer. Fresh basil leaves were scattered on top giving off a fresh aroma.
My burger was exceptional. Big and juicy, it was the bacon and the onions which made this stand out, not to mention the creamy brie which lurked away in the background making itself known in the odd mouthful. The patty itself was melt-in-the-mouth and made for an overall delicious meat dish. The bun was soft but held everything in neatly, just.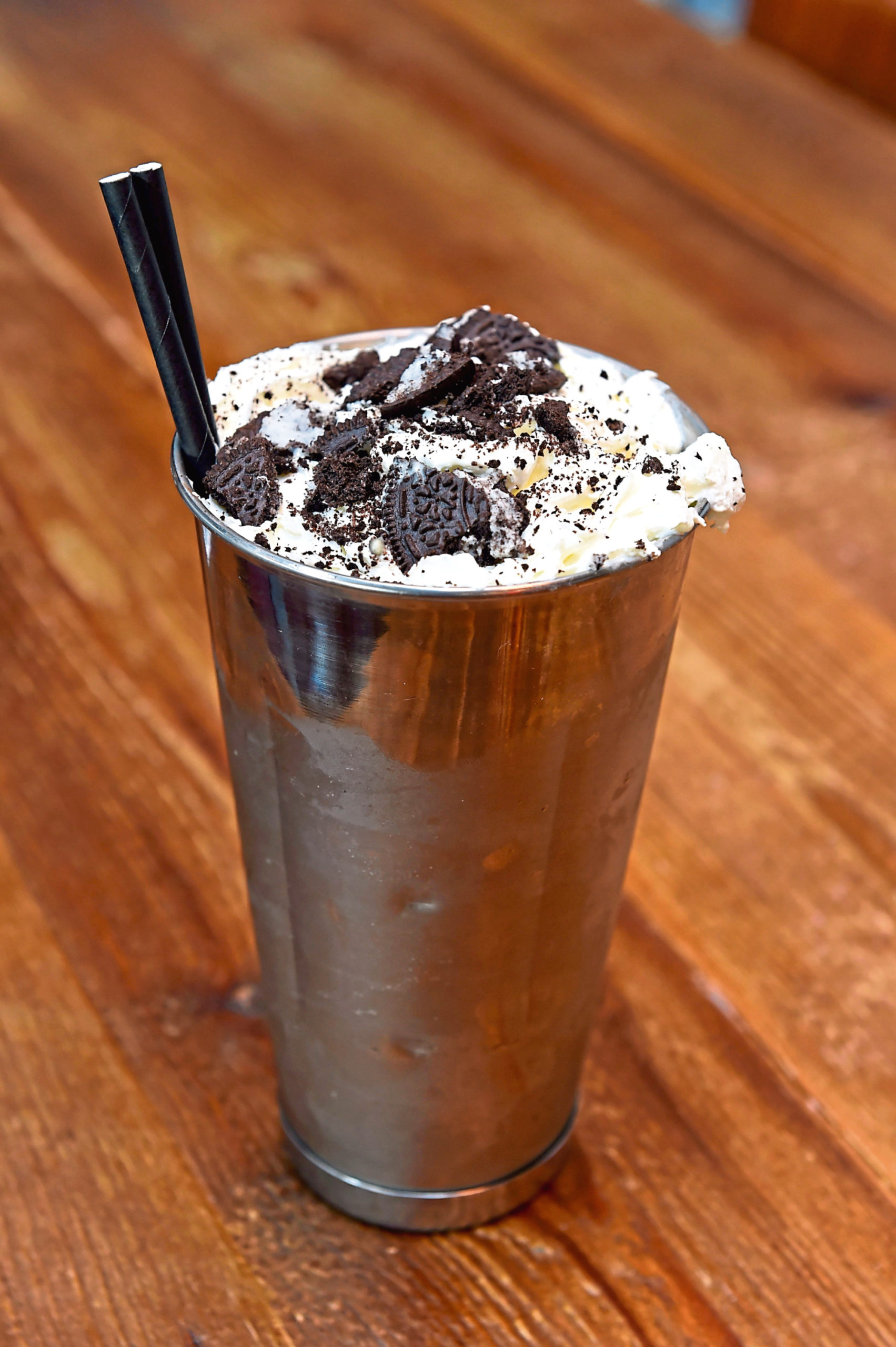 On the side we had meaty loaded fries which featured sliced buttermilk fried chicken in a hot sauce and honey glaze, as well as a blue cheese dip. The French fries were cooked well and the chicken with its warming spice of the hot sauce sat all over the top of the chips. Drizzled on top was the pungent cheesy sauce and some fresh spring onion to bring a fresh, vibrant green into the mix.
The chicken was succulent and coated in the well-known Buffalo sauce associated with BrewDog's wings. It was sublime.
Having noted the deep fried Oreos it was a given these had to be consumed. My boyfriend ordered himself a cookie dough and Oreo milkshake and naturally, I added a scoop of vanilla ice cream to my order.
Like the mains, the desserts took around 15-20 minutes to arrive, and when they did, boy, were we excited. The shake was served in a metal tin cup and looked big. It was thick, sweet, and the lack of conversation told me everything. I knew it wouldn't be before long he was eyeing up my plate of deep fried goodness, so I offered him some Oreos before they were swiped. There was six of them and they came served with a dark chocolate dipping sauce which was rich and gorgeous, just to note.
Dusted with icing sugar, the gooey yet crisp batter housed the now soft Oreo inside, and teamed with the sauce and ice cream was an explosion of sugary deliciousness.
I couldn't have eaten more than three myself.
---
The Verdict
Whether you're a fan of the beer giants or not, taking a trip out to see how impressive this place is should be on everyone's list when they feel comfortable to do so – the tasty food and beer is an added bonus, too, of course.
---
Price: £49.85
Address: Balmacassie Industrial Estate, Ellon AB41 8BX