Food Review: Aberdeenshire restaurant is perfect spot for comfort food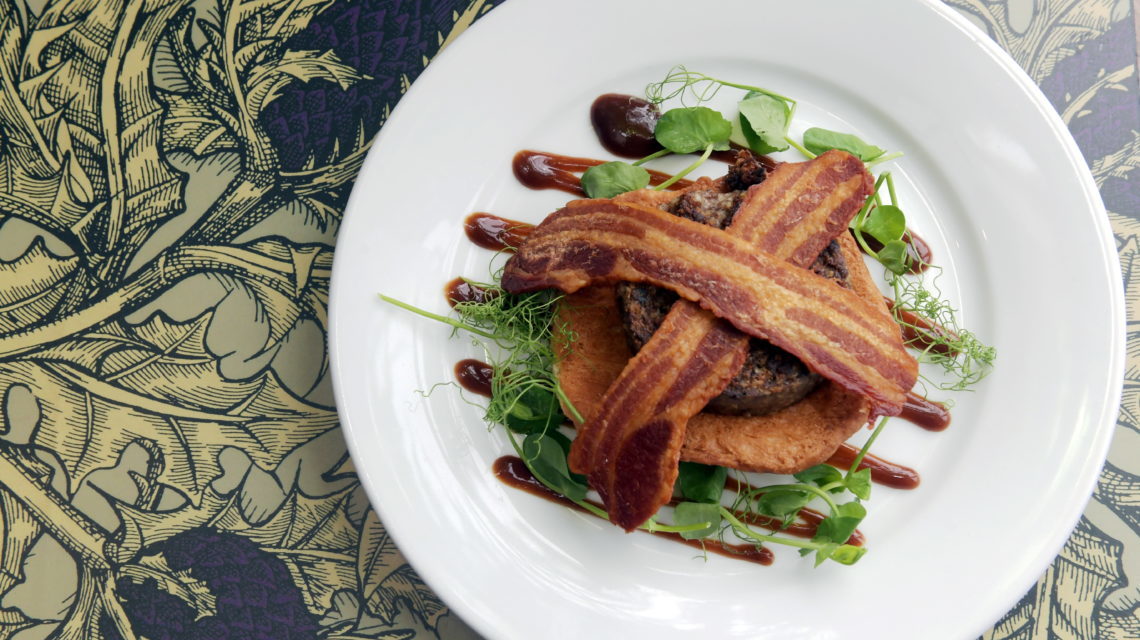 Every weekend I venture back to the shire to pick up my family's dog and take him out for a much-needed long county walk.
Not only is this the perfect opportunity to hang out with my four-legged friend – and get some exercise, of course – it's also a chance to scope out new places to frequent for food.
Pub grub is homely, hearty and exactly what you need on a dull, dreary day.
Sometimes you've just got to stick to what you know and Jaffs is one place I know.
Having grown up in Westhill, it wasn't unusual for my sisters and I to head out to Jaffs for dinner when catching up with my dad – he's a lover of simple, good food, and that's exactly what you can expect when you visit.
Situated in the small village of Dunecht, the venue prides itself on sourcing products from local producers and is supportive of many in the area.
Experiencing uncomfortable hunger pangs during our 10-mile walk in the drizzling rain, we arrived later one Saturday afternoon looking for some much-needed scran.
It wasn't overly busy, which wasn't a huge surprise given the time we'd arrived and the weather, but it was cosy and dry and the smell of food was a good indicator that our visit was going to be well worth it.
The Food:
Eyeing up the menu, my partner informed me that his starter was going to have to be the rowie.
Tempted by a variety of the starters, I caved and ordered the coconut crusted chicken salad as a starter instead of the main size.
The dish was sublime and I'm so glad I decided to order it, as it was exactly what I needed. There was an abundance of the hot chicken pieces, which had been coated in shredded coconut and fried.
It was tender and it filled the rectangular plate it was served on. The sugary, tangy sweet chilli sauce was drizzled all over the chicken and the crisp lettuce, and the tomatoes, cucumber, carrot and onion added crunch and flavour to the dish – the onion especially firm and pungent. A large portion for starter, it didn't surprise me that another diner made the same remark as me when she received her portion a little while later.
My partner's rowie topped with haggis, crispy bacon and HP sauce was just as delicious. The warm rowie had been lightly and quickly fried, giving it a crispness when cutting into it. The haggis was piping hot and had a warming peppery spice to it. As for the bacon, it had been well-cooked with very little fat on it. There was a healthy helping of cress and HP sauce surrounding the rowie and the meats, which all paired well. The tall stack was mopped up in no time.
Requesting a small interval between courses, the restaurant and bar area began to slowly fill with cyclists, families and small groups, all taking shelter from the horrid weather.
Not anticipating the size of my starter, I'd ordered the battered North Sea haddock for main. Little did I know I was about to receive a whale of a fish.
Like most restaurants, Jaffs serves its fish and chips with the classic accompaniments of mushy peas, tartare sauce and a wedge of lemon, but it was the crisp yet soft batter and beautifully cooked fish that made this dish stand out. The fish immediately broke off as I pushed my fork and knife through it and the batter added that crunch which made it an easy eat. The chips were cooked just enough that they were fluffy inside and crisp on the outside, and there were plenty of them. Not only did a sea of chips surround my plate, my fish had half of them under it, which made getting through all that food that little bit more difficult. Luckily, I was in good company and had help to make a dent in it.
For his main my partner had decided on the breaded chicken burger. Again, his chips were very tasty, but it was the addition of a creamy and spicy jalapeño mayonnaise that had sold the dish to him in the first place. A lover of spice, he found the mayonnaise was cooling but spicy all at the same time and brought a more intense flavour to the offering.
The breaded burger was cooked to his liking and the chicken was still lovely and juicy, which ensured the dish wasn't too dry. Served with crisp lettuce in the bun and a side salad, it was clear this wasn't of as much interest as the other elements, it was only the greenery and a few chips that remained by the time he was done with it.
Wrestling with the question of dessert, we decided we'd skip dinner that night and treat ourselves to the full three-course experience at Jaffs.
Debating whether the rich chocolate tart or the sticky toffee pudding would prevail, a quick glance at the weather outside sealed the tart's fate. Sticky toffee it was.
The mixed summer berry pavlova with whipped cream had been teasing my partner since we'd laid eyes on the menu and it did not disappoint. Not only did it look impressive, styled with perfectly-placed blobs of raspberry and a passion fruit coulis which has been swirled into a design, but the meringue was crunchy and chewy and utterly sweet.
Topped with strawberries, blackberries and raspberries, the berries brought a pop of colour and the raspberries and blackberries boasted a slightly sour, bitter taste that counteracted the intense sweet taste of the meringue.
The Verdict:
Boasting a variation of its lunch menu on its dinner menu, Jaffs ensures there's something to suit all tastes at all times of the day.
A gorgeous spot to drop in for food – be that a hearty pub lunch or a more relaxed and formal dinner – it's a diverse venue that can offer its customers a lot, even away from the hustle and bustle of the city.
With an eclectic fusion of cuisines and priding itself on using local producers as much as it can, the restaurant's offering pairs a modern take on high-quality produce with a subtle nod to Scottish provenance.
The interiors make it feel cosy and elegant all at once and the injection of purple and intricate art from a local artist brings a contemporary Scottish feel to the place.
If you happen to be driving by, be sure to stop at this delectable joint; and if you're not, hop into the car and venture out because it is definitely worth the scenic drive.
Address: Jaffs Restaurant, Dunecht, Aberdeenshire, AB32 7AW
Price: £49.05