Food review: Aberdeen's Roots Catering offers tasty plant-based food delivered to your door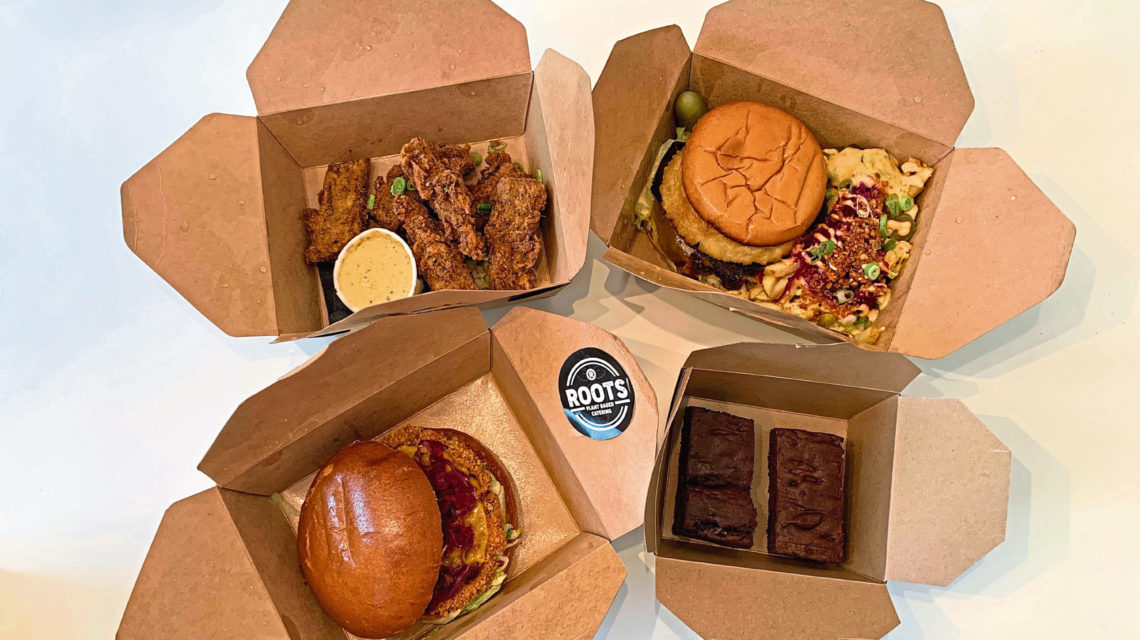 We may be confined to our homes for now, but that doesn't mean we can't seek escapism in the form of food, glorious food.
And that's exactly what I did at the weekend after I learned Roots Catering had launched a delivery service, serving piping hot vegan cuisine straight to customers' doors.
I've become somewhat of a regular at Roots in recent months, whether it's been taking a trip along to Roots' wee Aberdeen beachfront van for a burger fix or popping into Bar 99, where the business has a food residency.
So you can imagine my stomach's delight (and subsequent hungry growl) when the firm announced it would be offering contact-free delivery throughout the current crisis.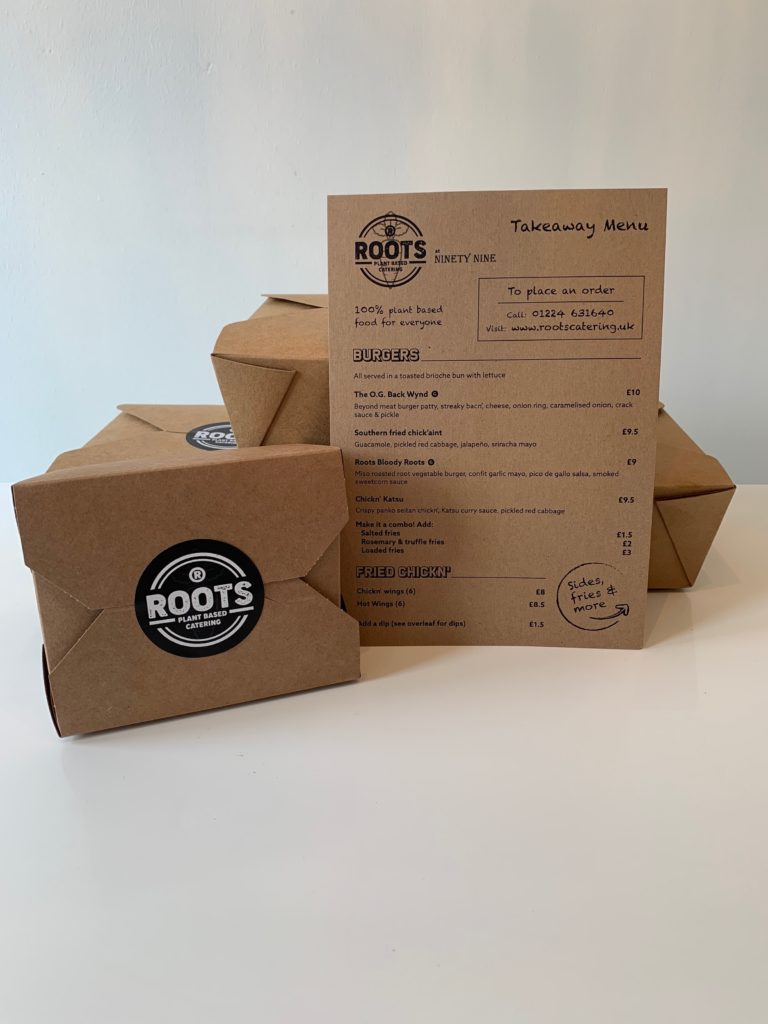 I was also excited to introduce my boyfriend to the plant-based dishes on offer, and so we logged on to Roots' new website rootscatering.uk.
The site itself is visually appealing and I scrolled down the homepage to find the takeaway menu which consisted of five sections; burgers, fried chickn', fries, sides, and drinks.
The dishes added to my online basket easily enough with a simple click, and I was soon diverted to the payment page which went through in just a few seconds. A fuss-free experience.
Order placed, we sat back on the sofa and popped on a Netflix documentary as we waited for our delivery to arrive. In less than 40 minutes our brown paper bag filled with boxes of mouth-watering food promptly arrived on my doorstep.
The Food
For me, there was only one dish I was going to order and that was The O.G. Back Wynd burger.
The toasted brioche bun packed with a whole load of vegan deliciousness was sat perfectly inside its cardboard takeaway box. Nothing had slid around during my order's journey from the kitchen at Bar 99 to my home.
The O.G. consisted of a Beyond Meat burger, streaky bacon, cheese, onion ring, caramelised onion, crack sauce and a pickle.
No messing, I dived right in and cut into the burger patty. The caramelised onion was ever so sweet and swirled around in my mouth with the burger, satisfying my tastebuds completely. The meat-free burger was thick, juicy and perfectly grilled. It had a smoky flavour to it which was complemented by the caramelised onions, and even more so by the slight tang of the crack sauce.
The cheese had melted all over the burger and wrapped itself around with its tasty, gooey texture.
Chewy and adding yet another smoked taste to the mix was the streaky vegan bacon.
It hung out of the burger's sides and I lapped it up with both the burger and the crispy, slightly sweet onion ring – I was quite literally in foodie heaven.
Alongside my O.G. I tucked into Roots' signature loaded fries. The side dish was a colourful sight with the red of the pickled cabbage, green jalapenos, brown shittake bacon crumble and yellow cheese.
The flavours of the loaded fries tasted as good as they looked when they met each other in my mouth.
Creamy melted cheese, tangy pickled cabbage, smokey bacon crumble – it was simply just a wow combination, like an explosion of flavour.
Across the table my boyfriend had opted for the Chick'n Katsu burger. He was delighted to find that the crispy panko seitan chick'n burger tasted great with the mildly spiced katsu sauce, which was pungent but not overpowering.
As someone who doesn't usually follow a vegan diet, he was also pleasantly surprised to find the texture and taste of the burger was in fact very similar to the real deal.
As was the taste of the chick'n wings which we'd also ordered on the side too – albeit they were ever so slightly tough to rip apart with our teeth.
To finish up, Roots had very kindly popped some chocolate brownies in with our order and we were ever-so-happy they did. Thick slabs of rich chocolate melt-in-your-mouth brownie… we were feeling pretty full after our mains so we opted to enjoy them later on with a cuppa.
The Verdict
Bursting with cleverly-paired flavours, the plant-based cuisine offered by Roots is truly outstanding and bang on trend.
Delivery was quick and the website was super easy to navigate my way around. Top marks for what is a top foodie concept.
It's also fantastic to see a local business adapting to the current challenges the food and drink industry is facing – like so many others too.
Diving in at the deep end, I believe in what is such a difficult time for business Roots will come out the other side swimming. It's important now, more than ever, that we support local business.
Price: £34 (including a £2 delivery charge)
---
Delivery information:
Tuesday to Friday (4-10pm)
Saturday to Sunday (noon to 10pm)
Roots delivers within a 1.5 mile radius of Bar 99.
To place an order and to see a map of the areas which can be delivered to, go to rootscatering.uk or call 01224 631640