Food AT HOME: Tandoori Haven in Stonehaven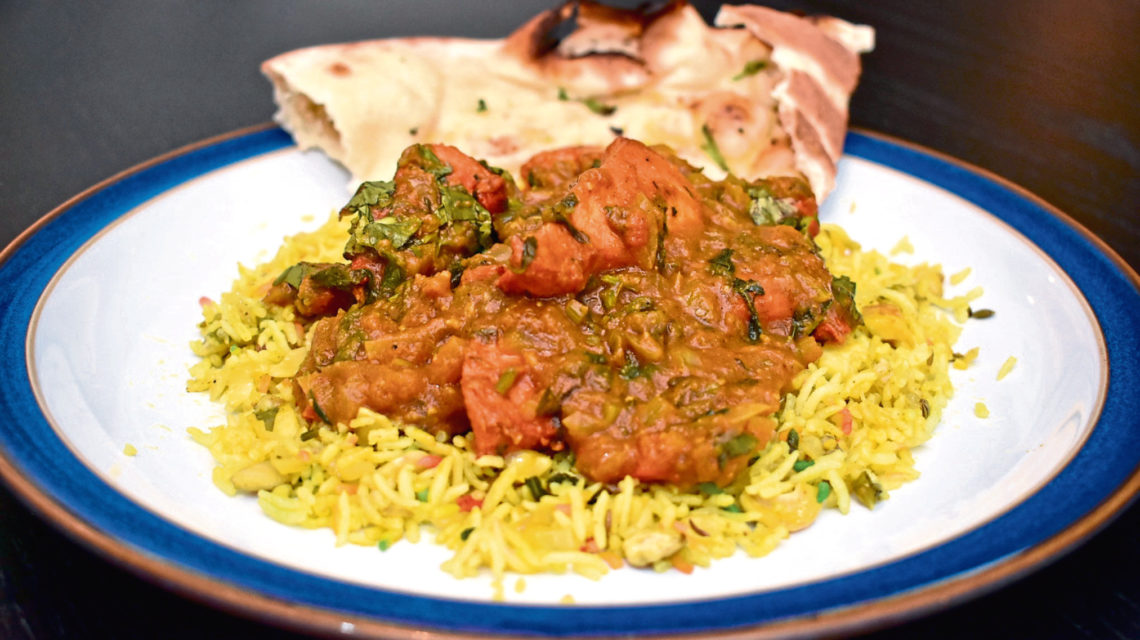 I'm always a sucker for a two-for-one deal, even if it's one I came up with myself.
Take, for example, the current restriction on going out of the house for either daily exercise or pick up essentials, like food.
I combined the two when I decided to stomp down from Stoney Towers to Tandoori Haven to pick up a fine curry feast to keep our spirits up.
Even better was the 30% discount on orders over £15 this rather excellent Indian eatery is offering when you collect your meal.
Like I said, I like a bargain.
(They do 20% off delivery too, but I really needed the anti-stir crazy walk).
It was all very simple. Quick phone call, told it would be ready in 15 to 20 minutes, a brisk walk down, bag handed over (with staff in disposable gloves), contactless payment and back home.
The return walk helped to build up a healthy appetite, not least given the heavenly aromas wafting up from the bag.
Now, I usually enjoy my Tandoori Haven treats in the warm and welcoming embrace of this cosy and elegant eatery. You've got to love the complementary Baileys and After Eight at the end.
But just because this was a take-out it didn't mean Mrs B and couldn't have a bit of style for our Friday night lockdown treat.
We popped all the food out of the piping hot tinfoil containers into serving dishes and decided to dine with a bit of class about us.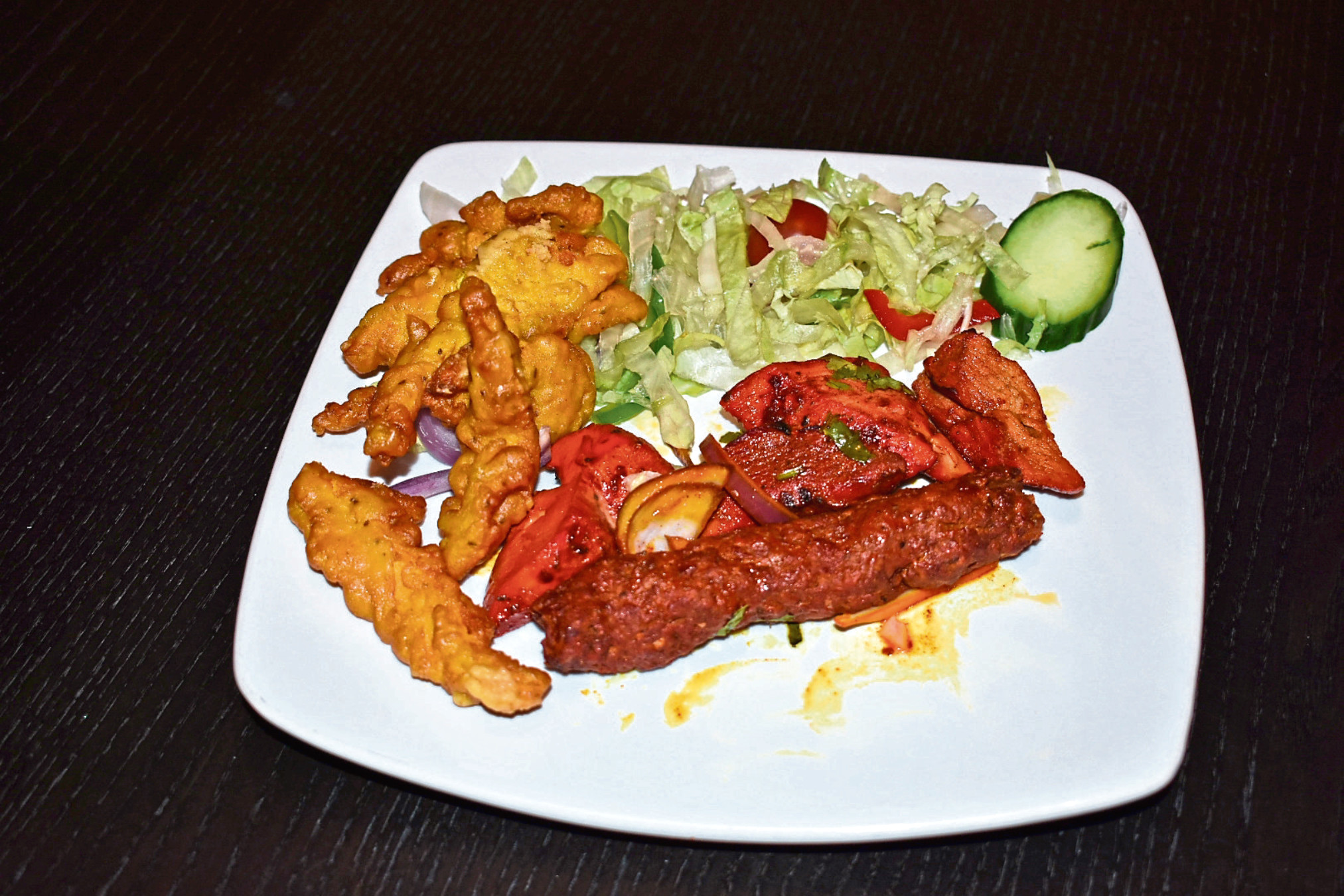 The Food
First up was our go-to starter, the mixed kebab. Our theory is that sharing one of these perks up the palate without making us too full to enjoy the mains.It's a theory that takes a bit of a dunt given the size of the mixed kebab…
The lamb tikka consisted of two generous cuts of meat that had been marinated and popped into the tandoor until it was just right. Tender and meaty it had a fine chilli tingle going on.
So did the two pieces of chicken tikka that were moist and delicious.
My personal favourite in this dish is always the sheek kebab. Minced lamb formed into a sausage shape, but infused with a star-studded cast of spices that counts as things that make you go "mmmmm".
We made short work of the lot, dabbing away at our mouths with our fine napkins. Okay, it was kitchen roll but we won't tell if you don't.
One of the advantages of eating a take-out at home is there's no faffing around and wondering how long it will be until your mains arrive.
They're right there in the kitchen, waiting to be brought through and devoured with gusto. Or in this case with a lush garlic naan as soft as a pillow and a side order of lemon and cashew nut rice. Both of which made an excellent base for our main courses.
Now, my missus isn't the sort of person who lets a little thing like a pandemic get in the way of enjoying one of her favourite curries.
So there was no surprise on my part when she decided she would go with the chicken North Indian Special. It's what she has when she dines in at Tandoori Haven, so tucking into it at our dining table seemed, well, right.
There is a reason she likes this particular dish so much. It's consistently outstanding.
The sauce is rich melange of green chillies and spice to give it a zing. Just remember not to bite into wht looks like a green bean. It isn't and the resulting chilli blast is thermonuclear.
But this curry isn't about the heat, it's about the flavour, the deep garlic notes combined with fresh coriander and bursts of tomato tang.
I was allowed to mop some up with the naan and I can only add my praise to that being heaped from across the table.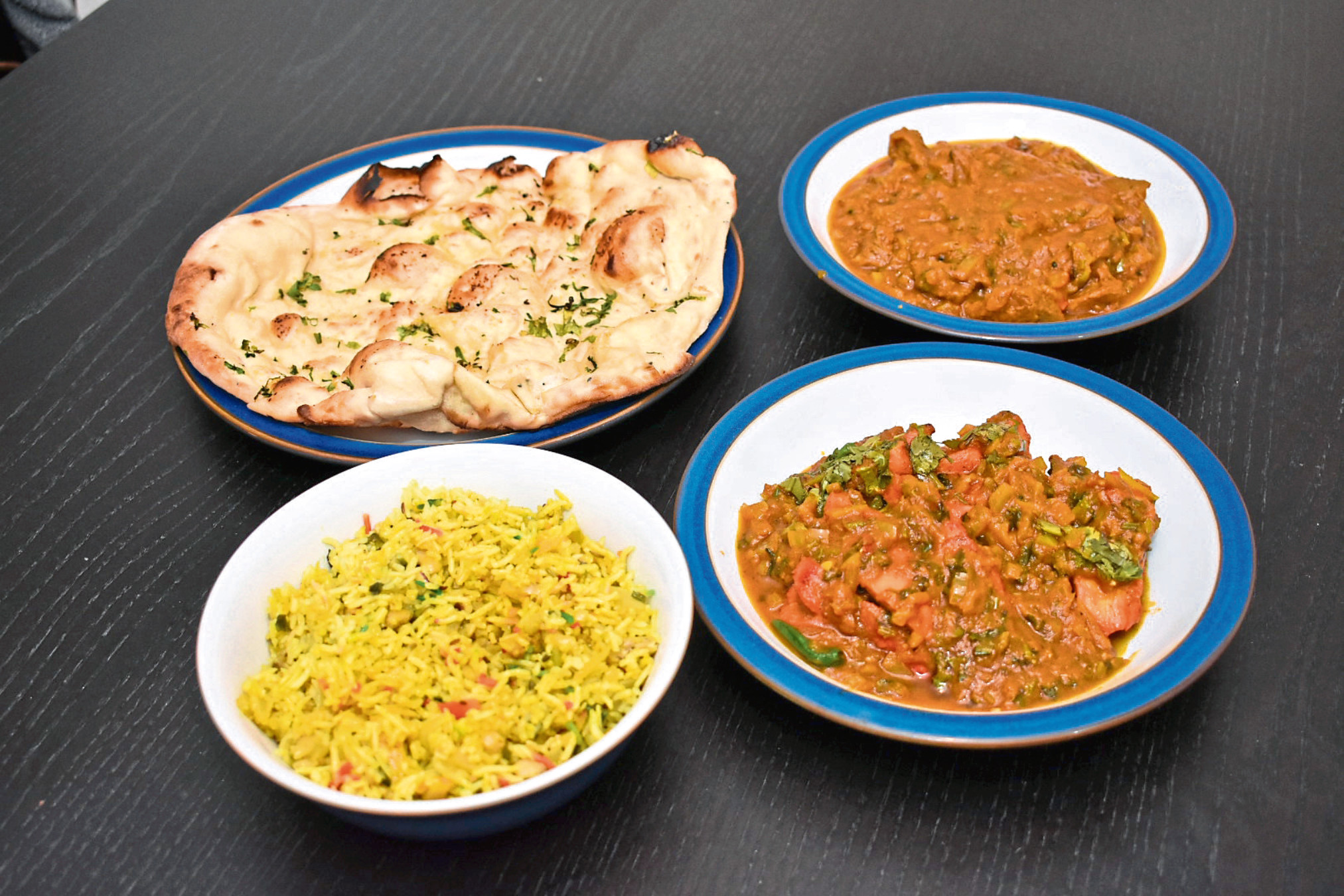 Not that I had food envy. Far from it. My choice of lamb achari made me very happy indeed.
Especially my first bite of the lamb which was a minimal effort affair given how soft and yummy it was.
Again, here was a sauce rich in tomato and onion and a heady blend of herbs and spicey spices.
But the added bonus is the mixed pickle running through going off like a flavour hand grenade when you crunch into it.
Was it good. I finished the lot.
Then I had a good go at what my dining partner couldn't manage. Does eating at home make you hungrier?
We didn't have Baileys or After Eights in the house, but a wee Glen Moray and a Jaffa Cake was an acceptable substitution for me. Don't judge. It was Friday night and you're allowed
The Verdict
Tandoori Haven serves high quality Indian cuisine made with care and love. Right now they are pulling out all the stops to support the community, including giving a 50% discount to NHS and police staff.
Now that is a tasty contribution to our key workers.
Price: £20 including discount
Delivery information:
To place an order, call 01569 762793 or 01569 765804. It's free delivery on a radius of up to three miles.