Food review: Dining with a view at Macduff's Knowes Hotel and Restaurant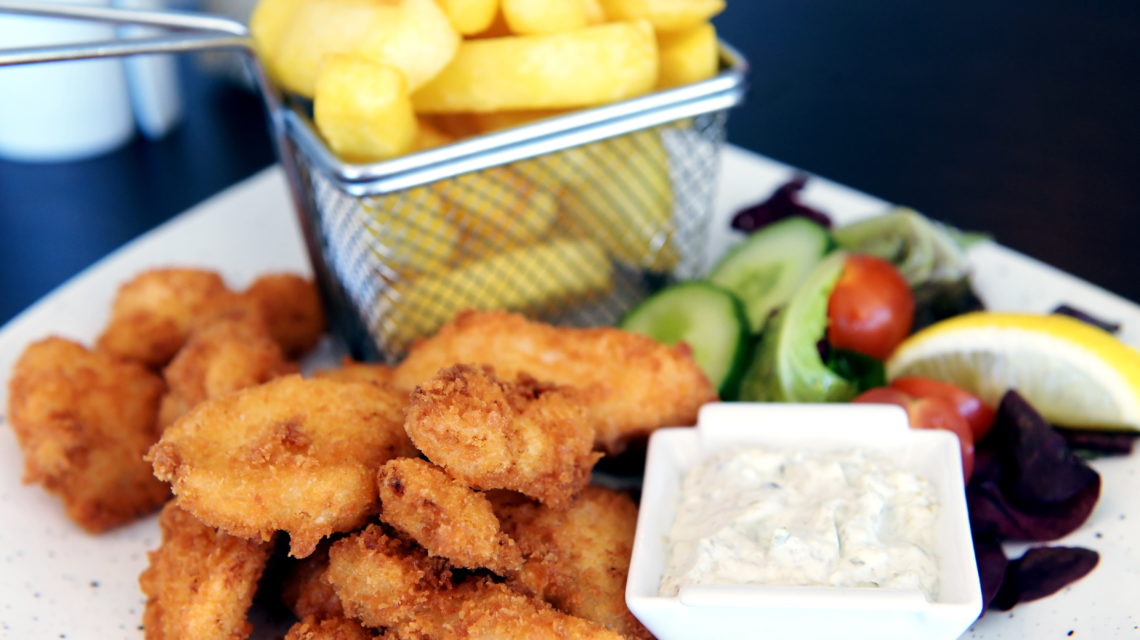 Seldom does the opportunity arise to enjoy fantastic cuisine while taking in panoramic views of the Aberdeenshire coastline.
And the sights on offer throughout my latest dining experience at The Knowes Hotel and Restaurant would certainly be a challenge for fellow eateries to beat – or even match.
Another venue I had hoped to try out many moons ago, the Macduff-based restaurant has proved to be a hit since reopening last year, after undergoing a major revamp.
But despite having passed the charming site on a number of occasions, plans to take a look at its delightful new interiors and try its new selection of dishes have always fallen through.
However, as my boyfriend and I had already planned a visit to Portsoy, I realised this meant the pair of us would be passing once again.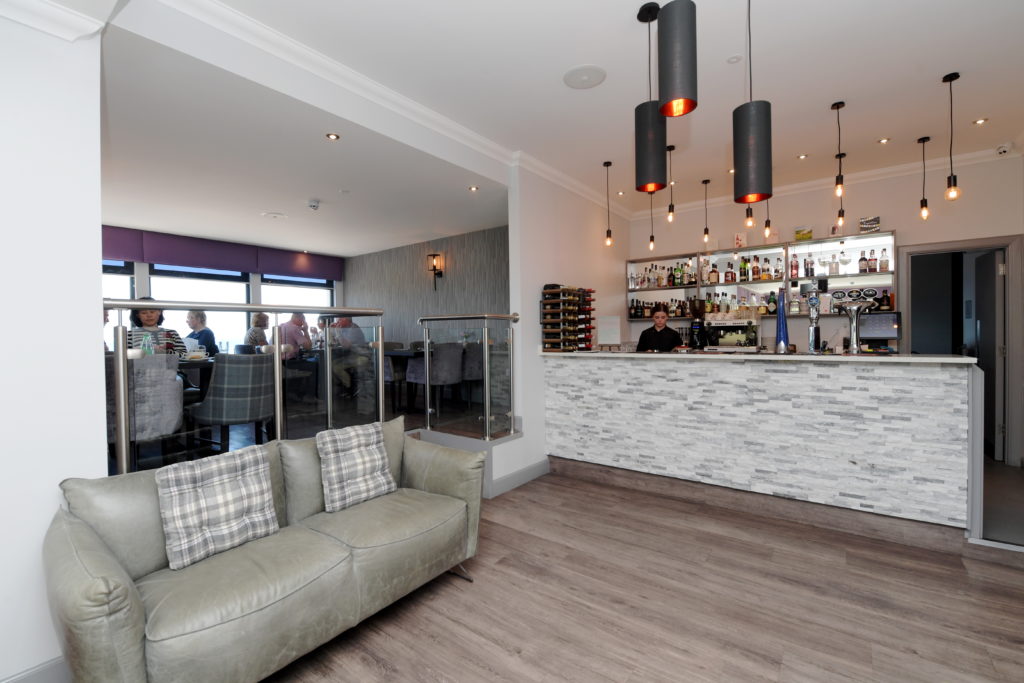 This made me more motivated than ever to book a table and set foot inside its doors.
The team's passion to deliver an exceptional dining experience was clear as soon as we arrived and a fairly quiet restaurant made for an immediate tranquil atmosphere.
It's incredibly bright, boasting all-around windows overlooking the rooftops of Macduff and Banff Bay, and decorated with traditional tartan seating and paintings of popular local attractions.
We were escorted to a window table and our views were enhanced by the superb, sunny weather.
Requesting water as both of us were yearning for a cold refreshment, we sat back and browsed the extensive food and specials menus.
The Food
Despite the heat outside, the pair of us were drawn to the selection of hot food.
And being as parched and hungry as we were, the thought of devouring three courses was sounding incredibly likely.
Focusing on using fresh local Scottish produce to create great dishes ranging from seafood, shellfish, game and steak, the menu is bursting with mouth-watering creations.
The restaurant has a number of options showcasing the region's best seafood, so you can imagine how eager we were to sink our teeth into the food.
Our starters arrived in good time – looking and smelling incredible.
Ordering Cullen skink for the first time – our servers' recommendation – my date couldn't understand why he hadn't tried the wholesome dish before, as he savoured every mouthful.
He enjoyed its creaminess and liked the amount of fresh haddock and chunks of potatoes in the thick traditional soup.
As for me, it was the Knowes Taste Of The Sea which caught my eye – a plate consisting of scallops, langoustines, seafood chowder, calamari and chilli jam.
Unsure what to expect, I admired the attention to detail that went into its elegant presentation.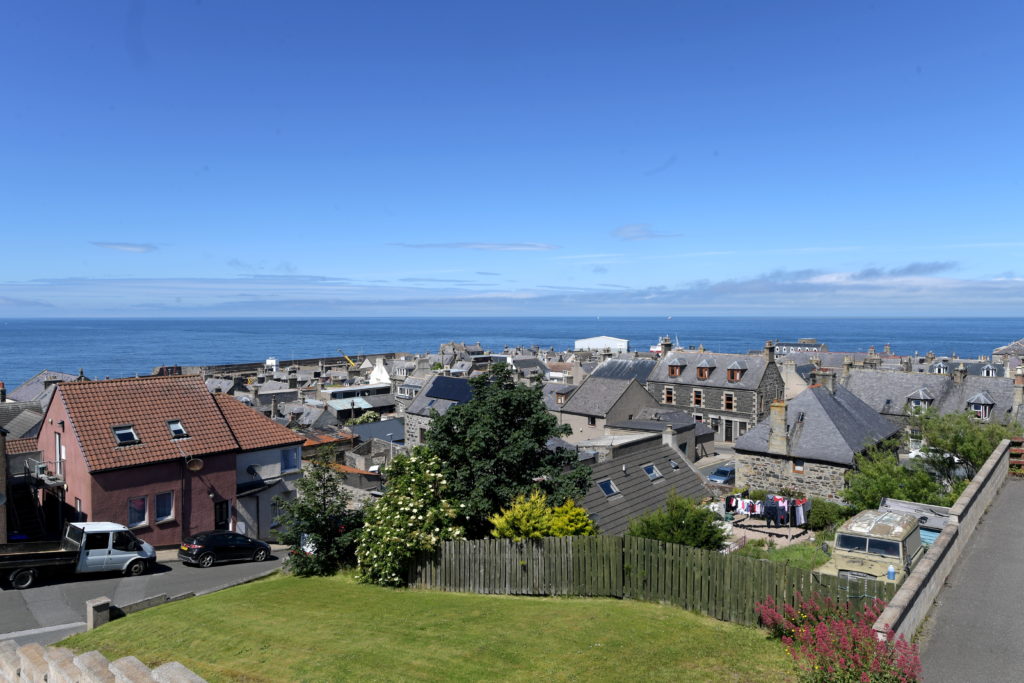 I decided to tuck straight into the duo of enticing scallops – a personal favourite of mine – which were perfectly cooked and a great pairing with the chilli jam.
This spicy element added a unique flavour to the dish and balanced well with the array of other delicately flavoured fish.
Noticing my dining companion's eyes fixed on my first course, I was keen to hear his opinion and told him to help himself to whatever he fancied.
He enjoyed the delicious crispness of both the calamari and langoustines, but was let down by missing out on the juicy scallops which I had already devoured.
Service remained quiet in the venue as we finished off our food and within a matter of minutes our mains had arrived.
Sticking to our fish theme, the aroma of pan-seared halibut fillet – my partner's choice – instantly hit the nose, followed by the abundance of chips that I spotted on my own plate.
I opted for the hand-breaded monkfish scampi, served alongside homemade tartar sauce, a vibrant side salad and – of course – hand-cut chips.
To my delight, the portion was heftier than I had anticipated. The tenderness of my monkfish chunks teamed with the crisp outer layers made for a tasty combination.
Steaming and flaking away with ease, I'd go as far to say that it was one of the most flavoursome scampi dishes I've had the chance to try to date.
My boyfriend's main looked like a work of art, with the halibut fillet placed on a bed of smoked haddock risotto, samphire and brocolli.
Returning the favour and allowing me to taste his food, I made sure to pick up each individual element of the dish.
Both of us agreed that the overall champion was the risotto, which was packed with flavour and provided just the right amount of salt to complement the fragrant halibut perfectly.
The creamy mix proved incredibly filling, resulting in the pair of us requesting a pause for a few moments before receiving our dessert menus. As time went by, we debated between the chef's textures of lemon or the vanilla pod creme brulee to share as we planned to opt for one of the lighter options.
However, with the pair of us in post-dinner food comas, we admitted defeat and thought it best to draw our meal to a close.
The Verdict
If you're on the hunt for an eatery to soak in superb Scottish scenery while dining, then The Knowes Hotel is one to consider.
Not only that, the popular restaurant offers reasonable prices across its menus, as well as an elegant yet homely atmosphere.
Our experience certainly won't be the last for us, with beautifully presented food served by attentive members of staff making for the ideal lunch.
My only recommendation for diners would be to book in advance in order to secure your superb window-side table.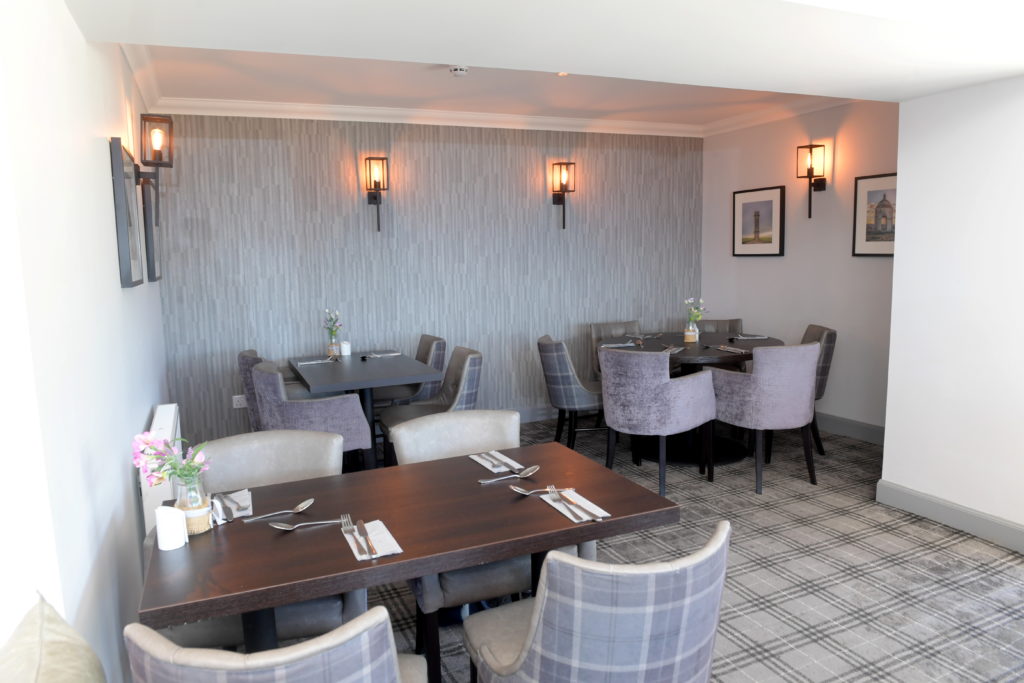 ---
Address: 43 Market Street, Macduff
Price: £54.40