Food Review: Japanese food couldn't taste better at Yorokobi by CJ in Aberdeen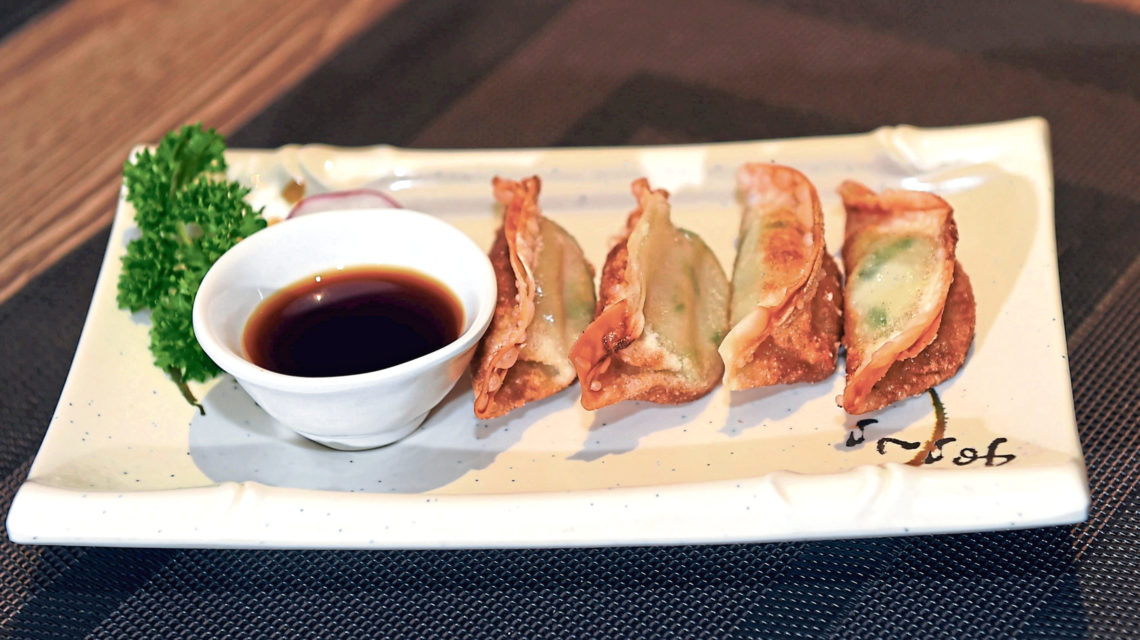 The Venue
I've never visited Japan, but the food and drink scene alone is a massive draw for me – not to mention all the futuristic technology.
Sushi and sashimi are some of my favourite things to eat, and having heard so much about Yorokobi by CJ on Huntly Street in Aberdeen, I thought it was about time I paid the restaurant a visit.
I called to book a table for the Wednesday night, and I'm glad I did, as we luckily got the last one.
Having stopped off for an afterwork drink at 99 Bar & Kitchen to meet a friend, I rushed up the road to meet my boyfriend for dinner.
I arrived 10 minutes late – by which time he'd made himself very familiar with the menu. As he fired suggestions over the table to me, our server politely interrupted and took our drinks order.
Japanese artwork lined the walls and small Japanese figurines poked out from behind partitions which separated different areas of the dining room. Bunting hung along the top of the bar area at the back of the eatery and brought a feeling of casualness to the more formal layout of the restaurant. The wooden floor also helped set the tone and the huge mirror along the back of the bar made the place appear deceptively larger.
People began queueing at the entrance and had to be turned away because the restaurant was at capacity and it stayed consistently busy throughout the night.
Our drinks soon arrived and I took the opportunity to question our server about the dishes I was interested in ordering. She advised I'd only need a few, but I think she'd underestimated how hungry I was.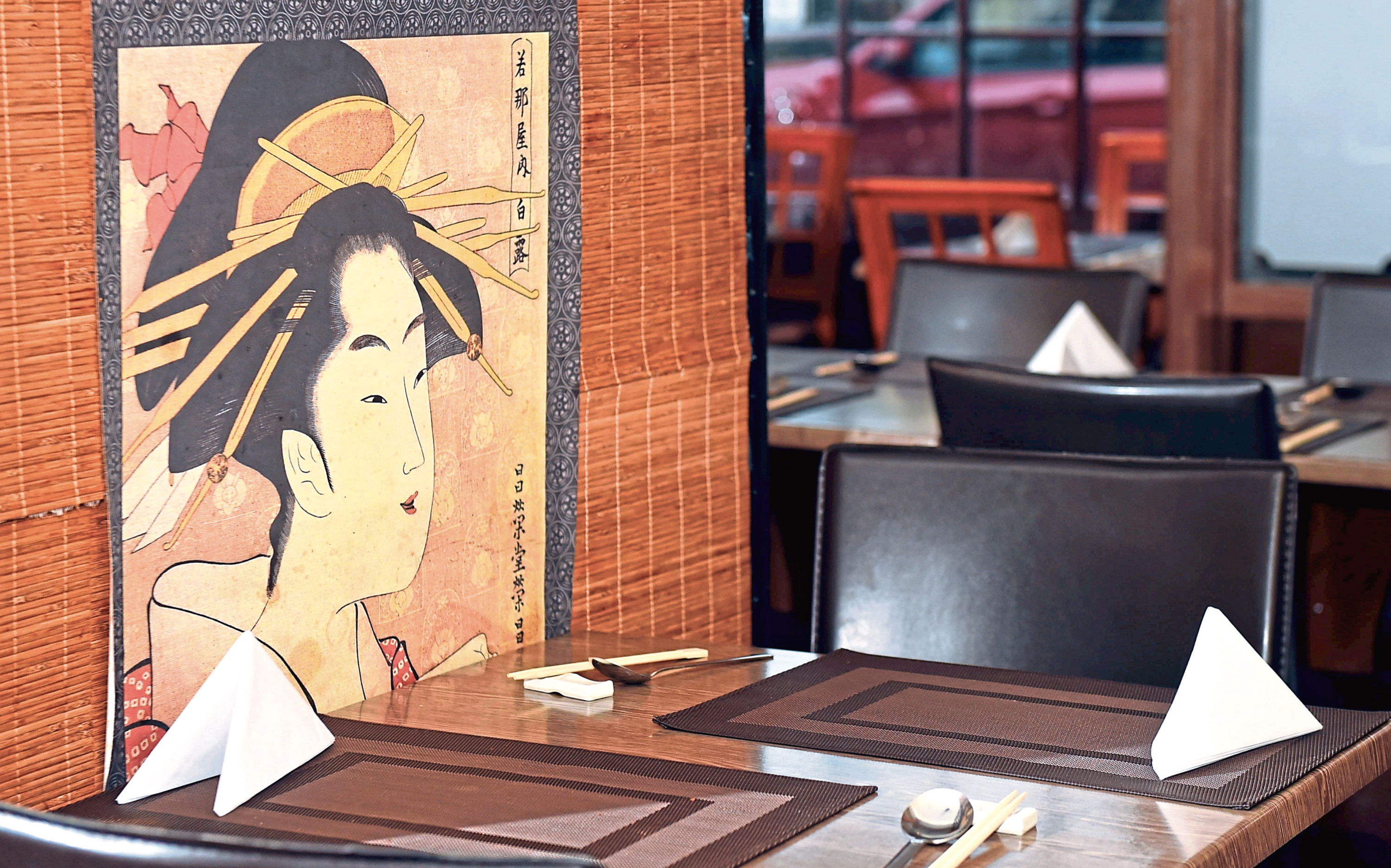 The Food
The food is made fresh to order so we were told to expect it as and when it's ready.
My boyfriend ordered a main dish, the Je-yook bokeum and I'd ordered a selection of dishes such as sushi and maki to graze on.
First up, though, was our bowl of steamed edamame beans. It was full to the brim – the chef couldn't have fitted any more in if he'd tried. The perfect snack, the beans were perfectly cooked and we were presented with a bowl to put the empty pods in, which was really helpful.
The soft shell crab hand roll I'd ordered was the first of many dishes of mine to arrive quickly followed by the spicy tuna maki. The soft shell crab, which had been deep fried, melted in my mouth along with the compact but extremely well-cooked rice. The crab meat was incredibly soft but the batter provided a nice crunch to the dish. The six pieces sat uniformly on the plate and were a reasonable size for sushi. I dipped it in the soy sauce we were given which brought out the saltier flavours and the meatiness of the crab.
The spicy tuna maki was presented in six small pieces that were beautifully bite-sized. The tuna was incredibly rich and had a gorgeous sweet spice to it. Boasting a red, pinky tone, I could tell it was incredibly fresh just by looking at it.
My boyfriend's Je-yook bokeum arrived on a sizzling hot plate. The marinated pork dish looked very appetising and I dived in without hesitation, only to be met by a pair of chopsticks blocking my way. Basted and cooked in a red chilli paste, the thin slices of juicy pork were served with chopped spring onion, onion and ginger. It looked like a big eat – which it was – and he had ordered a side of egg fried rice which was almost unnecessary as the pork did all the talking flavour-wise.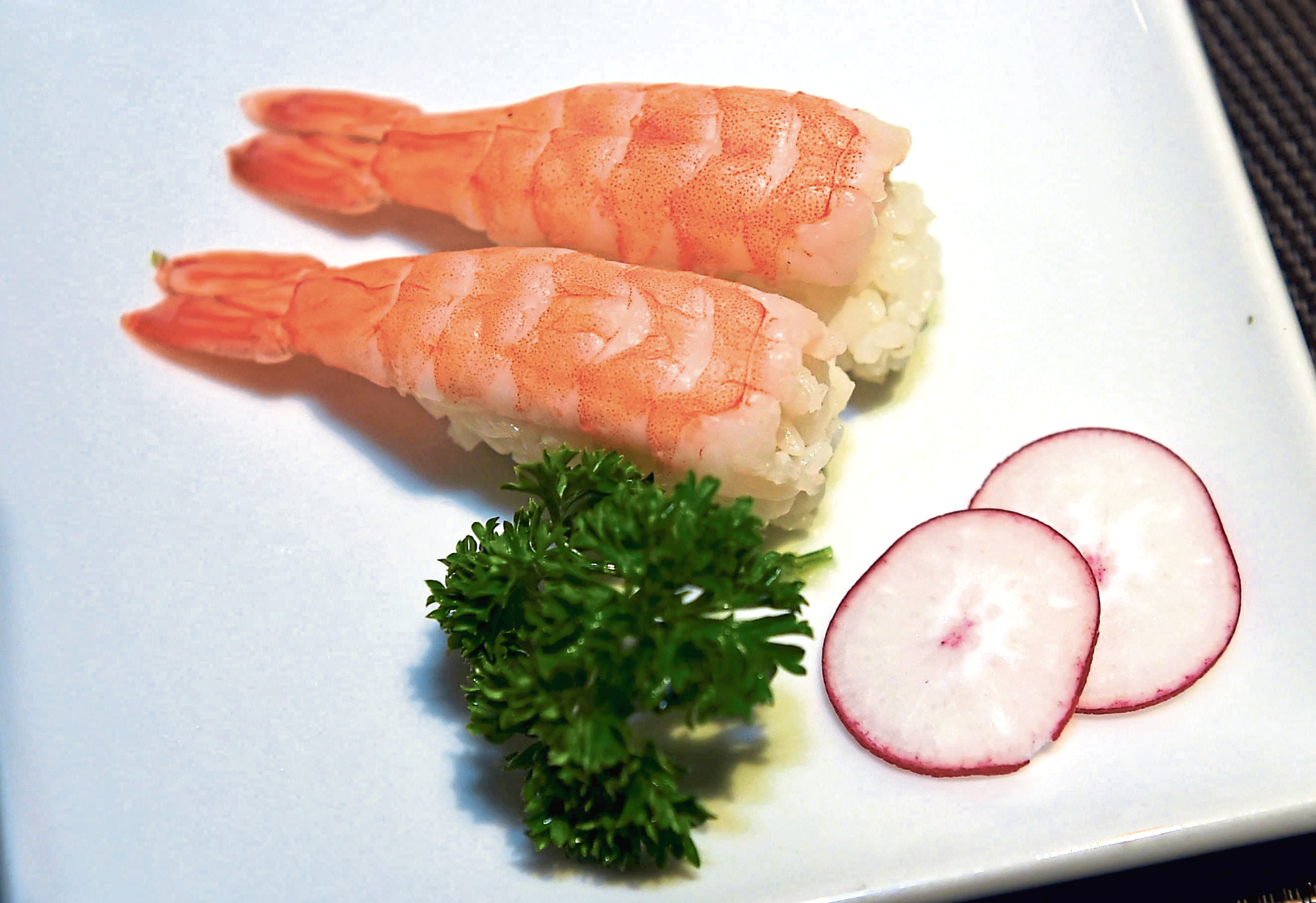 As he tucked in, my ebi nigiri and vegetable gyoza arrived. The two pieces of ebi nigiri – prawns on a rectangle of compact rice – didn't really look like much and had it not had a little dollop of wasabi underneath the prawn, really wouldn't have excited my tastebuds. The vegetable gyoza, on the other hand – now that was something to write home about. Deep fried, the homemade Japanese-style dumplings were delicious. A marriage of various vegetables, the gyoza was chewy and crunchy all at the same time. With every bite I enjoyed it more and more, and the soy dipping sauce just finished it off perfectly.
Still feeling a little peckish, and with my boyfriend still tucking into his meal – while also enjoying a bite or two of my dishes – I decided to order one final dish. It needed to be something that would end my dining experience on the ultimate high and I knew exactly what would do just that.
Calling our server over, I ordered the sushi family. Chosen by the chef, it features eight pieces of sushi and four pieces of California roll.
It didn't take long for it to arrive and when it did, it looked the part. Presented on a larger plate, there was an array of sushi, a spoonful of wasabi, thin freshly cut slices of ginger and four reasonably sized pieces of California roll served up. The sushi consisted of four types, the ebi (prawn), Japanese omelette, sea bass and salmon.
The Japanese omelette was by far my favourite which surprised me as I didn't think I'd enjoy it as much as I did. The omelette was perfectly cooked and had a soft bubbly texture to it. The prawn was good but the sea bass and salmon really stood out on the fish front. Thick slices of fish sat on top of the pockets of rice and did the job in filling a hole.
The California rolls were one of my favourites of the night. Packed with cucumber, seafood stick, avocado and flying fish roe with mayonnaise, it was creamy, and packed a whole lot of flavour. The crab was beautiful and the avocado and mayonnaise was soft and brought a thick creamy texture to the dish. It was an explosion of flavour and I refused to share a bite – it was that enjoyable.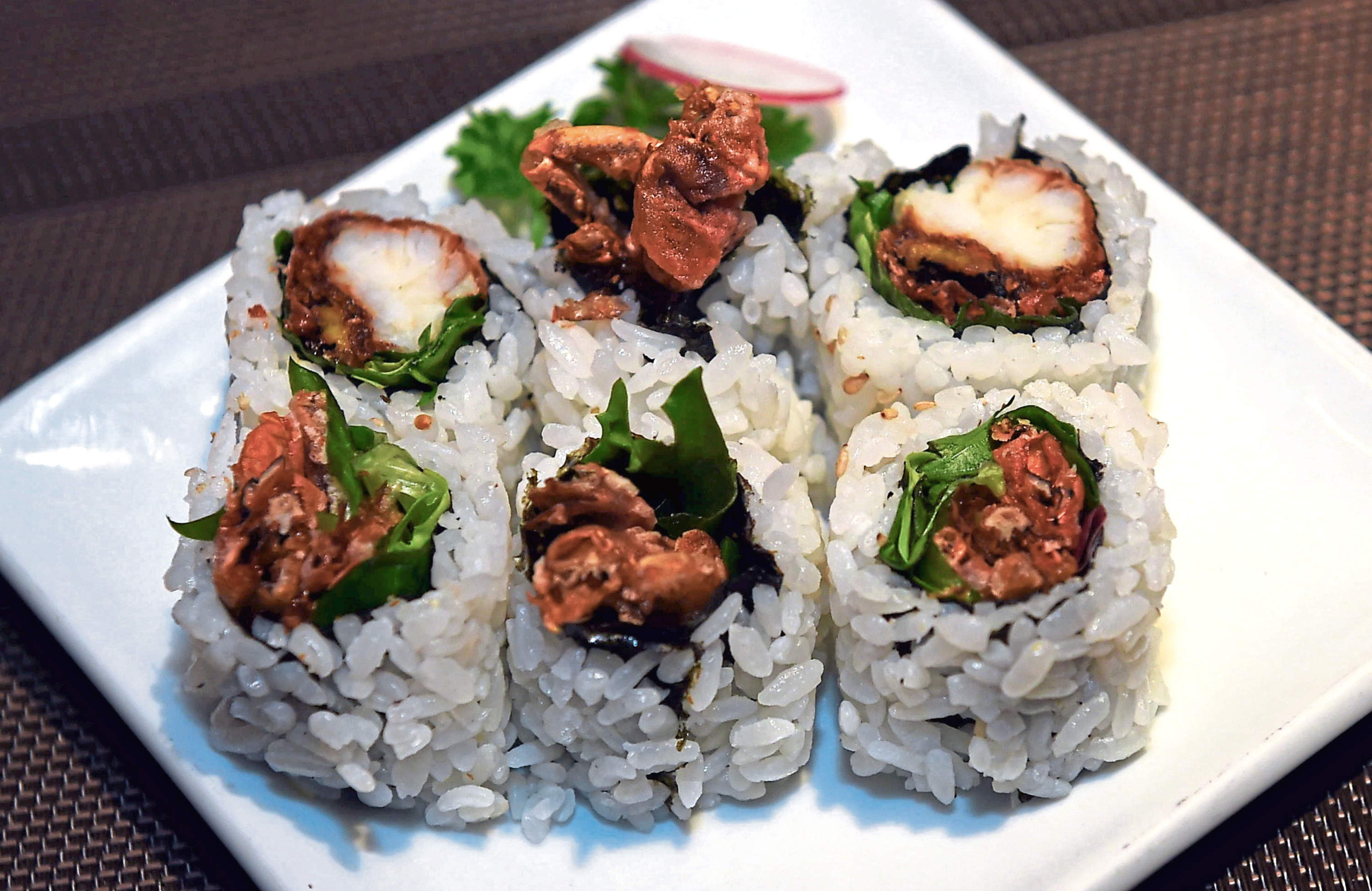 The sushi family was served with a small bowl of miso soup on the side which, again, was very good. Made with stock and softened miso paste, the fragrant soup was a good way to break up and finish off the meal. I decided to just bring the bowl up to my mouth rather than battle with a spoon, and for this reason I think I enjoyed the broth a whole lot more – after all, if you're going to eat in a Japanese restaurant, you should try to get as authentic an experience as possible. Especially when the server has encouraged you to do so.
Giving up our table for the night so another couple could enjoy dinner, we asked for the bill.
The Verdict
Yorokobi means "joyous bliss" in Japanese and that in itself is a great way to describe my experience at Yorokobi by CJ.
It's clear chef and owner Jang has brought a real taste of authentic Japanese food to the city and, with a warm, welcoming team, does so incredibly effortlessly.
From its varied lunch menu to its incredible dinner options, there's plenty to try out. Whether you're more like me and like to try a little bit of everything, or prefer to enjoy one bigger main dish, the options are endless at the small, cosy restaurant.
A must-try if you're looking for a dining experience that is packed full of exotic flavours from plate to plate.
Price: £58.95
Address: 51 Huntly Street, Aberdeen, AB10 1TH
Click here for more food reviews.