Food review: You can't get too much of a good thing at Indian eatery Wild Ginger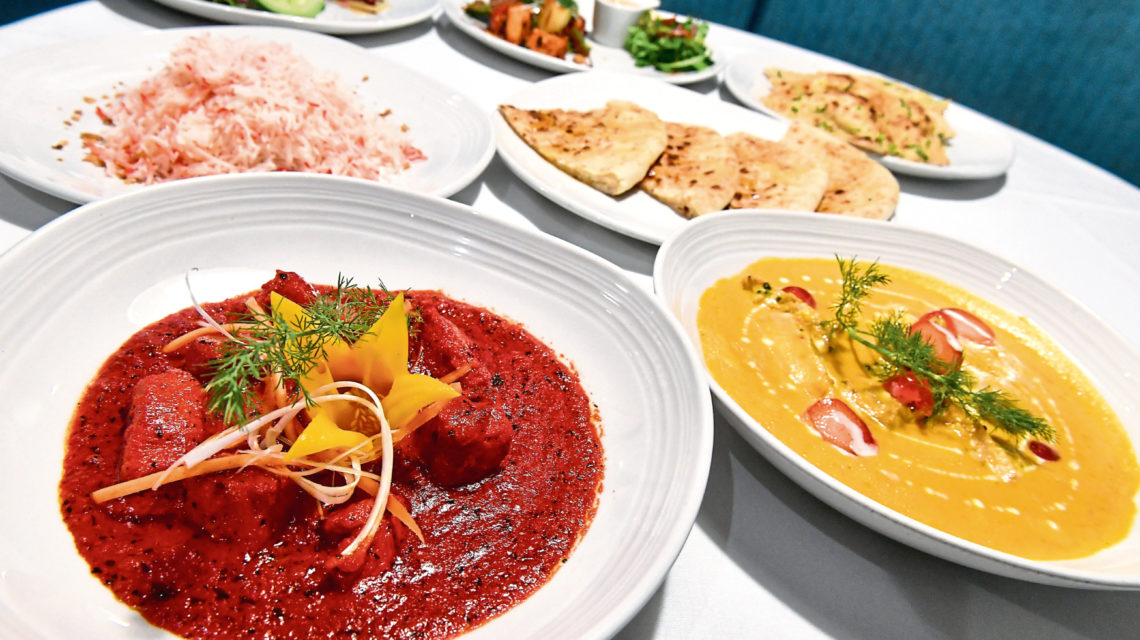 You'd think after just returning from a weekend of eating out a little too much in Glasgow we'd be dying to get back in the kitchen.
Oh how wrong you would be!
Having endured far too many calories for my liking, it was almost acceptable to dine out one last night – because what would one more evening of indulging do? Not undo the damage already caused, that's for sure.
So off we went, pottering down Union Street trying to find somewhere that would settle our rumbling tums.
My boyfriend and I couldn't decide what we wanted. Pizza, Chinese, Thai, Mexican? Two words changed our minds instantly – Wild Ginger.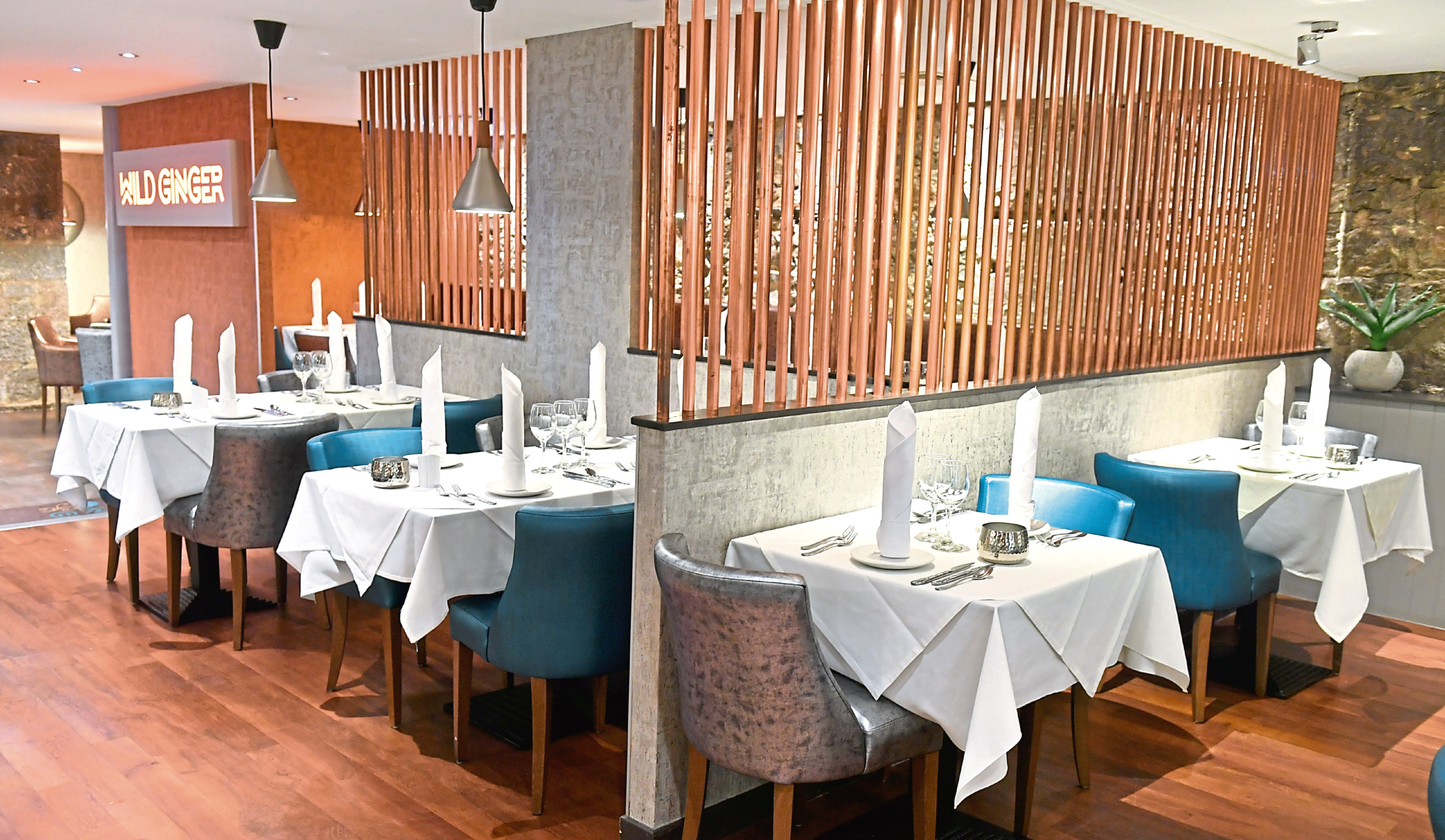 Not having visited the eatery in a while, we headed down the stairs to the basement Indian restaurant. Guided by neon lighting, we opened the doors and were immediately met by smiling faces.
We were given the choice of two tables and committed to the round booth which was a little more private in the back corner of the restaurant.
The first thing you notice about this place is how beautiful it is. The thought behind the interior is second to none. It's a feast for the eyes and is immaculate, dressed in copper and grey tones. There's a marriage of exposed brickwork and delicate wallpapering and the restaurant is very big.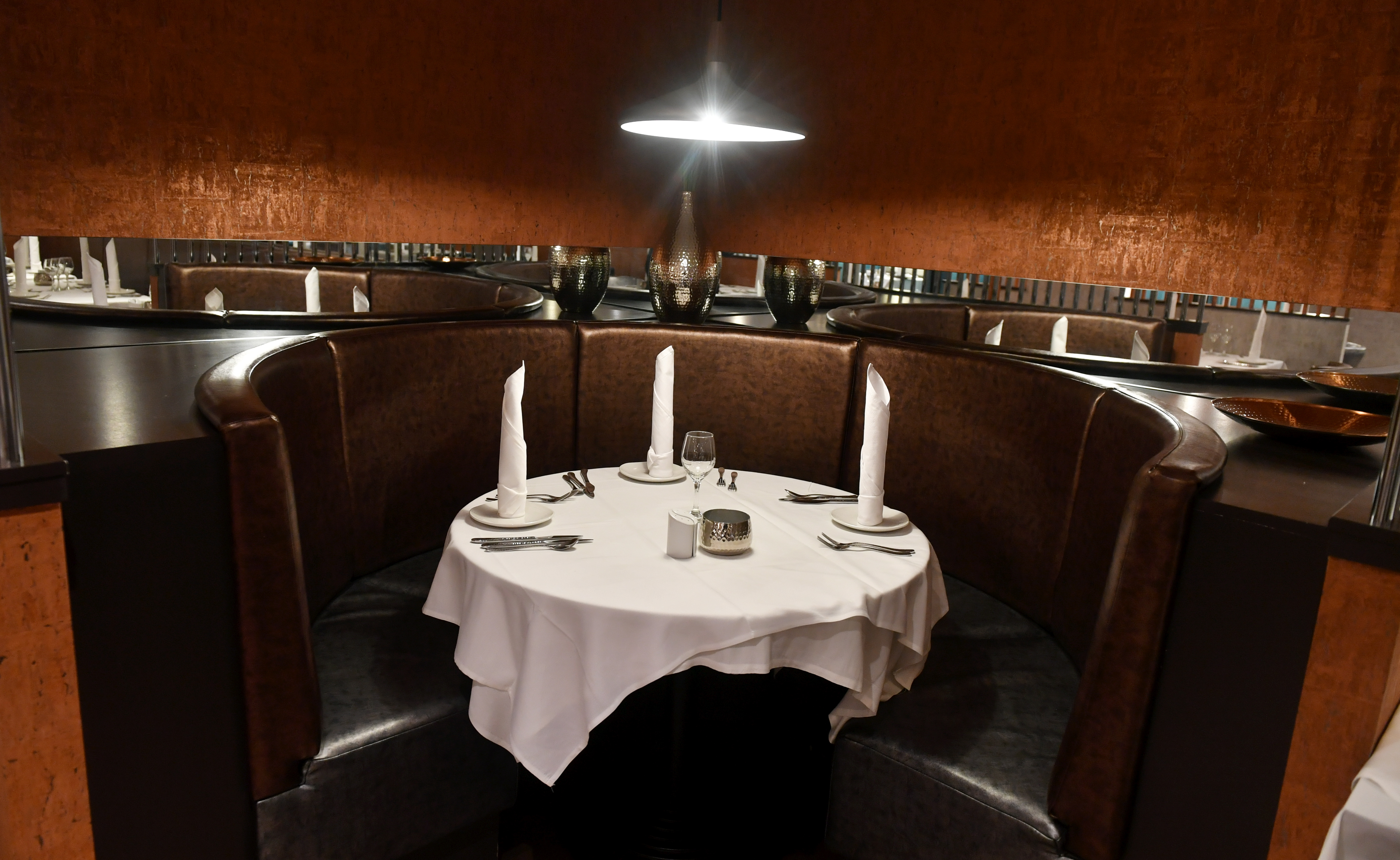 Turning our attention to the menu, we nosied over it, figuring out if it was sweet or spicy we were looking for.
A lover of kormas, I was naturally drawn to the sweeter dishes, whereas my fiery chilli head opposite was eyeing up the hot curries.
We ordered two Diet Cokes and stuck into the three poppadoms we were presented with. Accompanied by the classic trio of condiments we dipped the thin circular crisp into mango chutney, lime pickle and spiced onion relish.
The chutney was incredibly smooth and sweet, and the pickle had peas and chopped chilli throughout.
Very fragrant, this was my boyfriend's condiment of choice. Mine, however, was definitely the onions. Big chunks of chopped onion with spices and herbs – it was the perfect balance of sweet and savoury.
Mid snacking, our server arrived with drinks and took our order.
---
The Food
The restaurant was steady for a Sunday evening with big groups and lots of families grabbing a bite to eat.
For starter I'd decided to try out the korahi paneer kebab while my dining partner wanted to try out the modhu de hash – strips of duck breast shallow fried until crispy and then served with a drizzling of honey and roasted sesame seeds.
My dish, which featured Indian cheese, was served in an iron skillet and came with an additional plate carrying a side salad and a unique sauce.
The aroma of the fried onions, peppers and roasted garam masala alone made me want to dive into it immediately.
The cheese reminded me of halloumi, without the saltiness, and there were five big spongy cubes of it. The tangy tomato-based sauce boasted a slight kick to it at the end and the vegetables, including the onion, and red and green peppers, had all been fried. Topped with shavings of raw carrot, the hearty dish looked and tasted amazing, however, the hint of ginger mentioned on the menu was lost on me.
The duck dish looked the part and four pieces of breast sat back to back in line. Although slightly overcooked, it was smokey in taste and boasted a beautiful sweetness.
Drizzled in honey, it was the skin on the outside that had absorbed the majority of its sugars.
Toasted sesame seeds sprinkled across topped the tasty dish which didn't seem to last long.
Watching the sea of happy diners receiving their meals made us crave our mains even more.
Shortly afterwards, they arrived on a trolley and were dished out in front of us. Both curries were presented on stunning colourful dishes and looked extremely appetising.
Opting for a malai murgh korma with chicken, the sweet combination of yoghurt, cream, almonds and cheese, all roasted in a clay oven and then simmered in a coconut, mint and cream sauce sounded too good to pass up.
The chicken strips were cooked perfectly, but it was the addition of cheese into the dish that completely changed the texture of it.
Thick in consistency because of the melted cheese, it was incredible.
Garnished with a glace cherry, this addition pinpointed just exactly how sweet it was.
I paired it with a peshwari naan packed with coconut and used the warm baked bread to scoop up as much of the rich sauce as I could before admitting defeat.
I loved it, however, if it had been a little warmer on arrival, I think I would have enjoyed it that little bit more.
My date, who usually opts for spicy dishes, decided to order a hot chilli naan, so thought it was best to complement this with a delicate Red Fort delicacy curry with chicken. Cooked with almonds, cashew nuts, yoghurt and herbs, the bright red tomato-based sauce was sublime.
The big chunks of chicken had been cooked on a skewer, making it lovely and juicy.
The naan was a slight let-down as it was more like a garlic naan with a slight heat to it as it just came topped with tiny pieces of chopped green chillies and chilli flakes on top. In his eyes it "wasn't spicy or hot", even though it had come with a warning.
He still enjoyed the naan, but realised he could have ordered a spicier curry instead.
Calling it a night, we passed on dessert and enjoyed an orange slice and a chocolate mint which was presented to us alongside the bill.
Our server presented us with a hot towel to freshen up our hands before we headed home.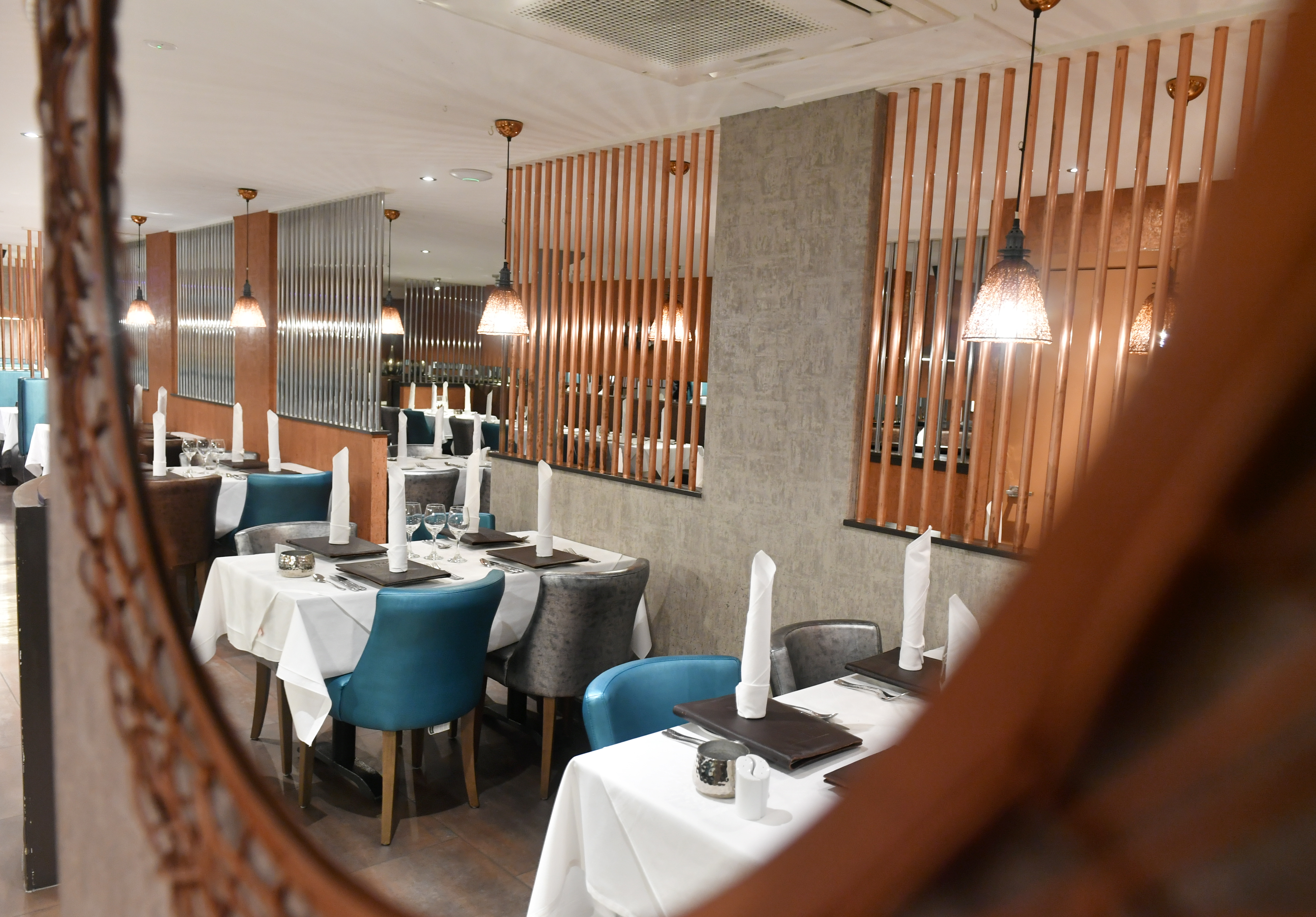 ---
The Verdict
The food at Wild Ginger is very enjoyable and the interior of the restaurant makes the whole experience even more pleasurable.
The surroundings are extremely comfortable and the service was great, but could have been a little more attentive.
Offering everything from curries to grilled food, as well as other Indian dishes and those the restaurant has put its own twist on, there is plenty of choice to ponder over.
There's also a whole range of starters to enjoy including some regular dishes you can expect to see on menus across the city, and some innovative ones showcasing seafood like salmon and scallops in a range of different ways.
If you're looking for a delicious Indian meal in an environment that is friendly and relaxing, Wild Ginger is the place to go.
Price: £54.70
Address: 367 Union Street, Aberdeen, AB11 6BT