Food review: New eatery Tango Turtle brings a ray of Caribbean sunshine to Aberdeen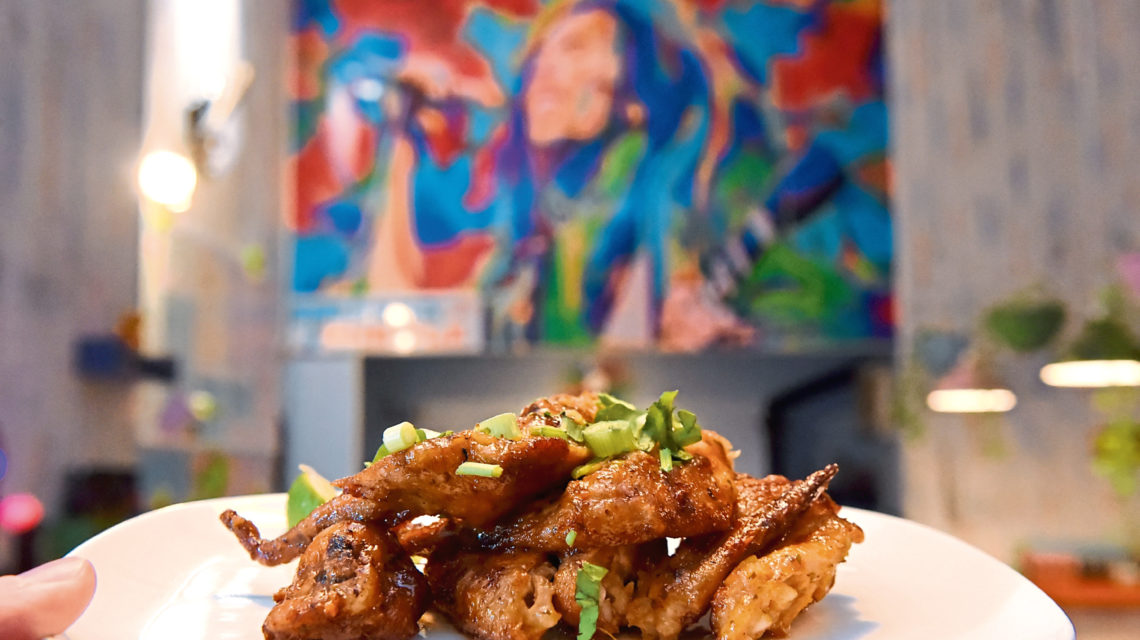 Grim winter can be a hard grind in the Granite City.
Grey leaden skies give way to long dark nights where the only thing that glitters is the sparkle of ice on black roads and pavements.
It is the season of absence. Absence of light, absence of warmth, absence of colour.
Except – in a little corner of Little Belmont Street where a doorway in a plain, unassuming building reveals a flight of brightly coloured steps leading upstairs.
Follow the rainbow upwards and the upbeat rhythm of reggae grows louder.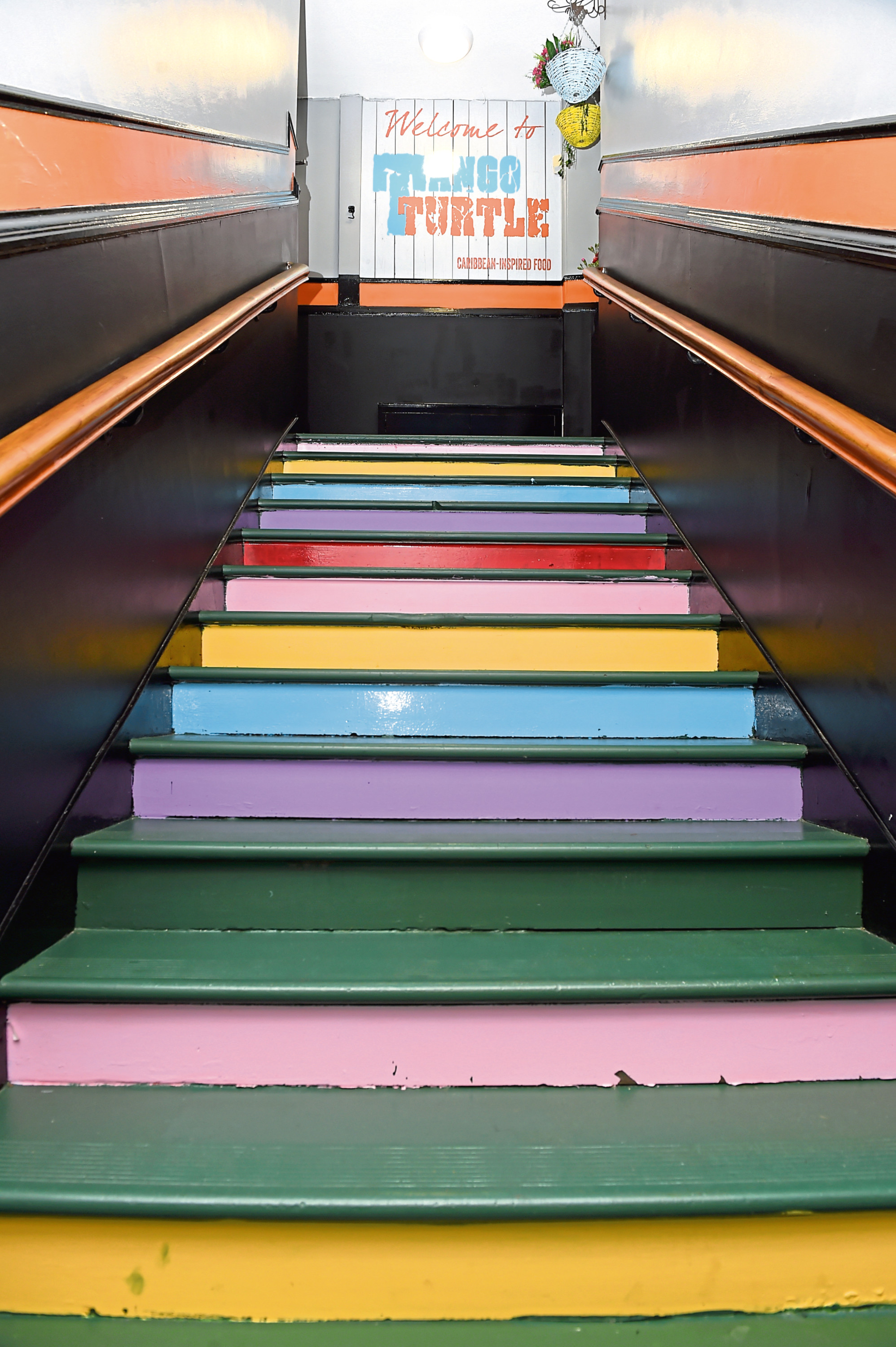 Throw open the door and step into a riot of colour, vibrant murals, bright abstract decorations, green plants trailing from baskets hanging from the ceiling, brick effect walls and a pulsating beat of music.
If all that wasn't enough to chase the cold winter away, then the spicy, tempting aromas wafting around the room will do the trick.
Welcome to Tango Turtle.
Welcome to a little slice of the Caribbean transported into the heart of Aberdeen.
And you will be warmly welcomed by the staff, who actually looked genuinely delighted to see me and my wife as we rocked up for some pre-theatre dining.
As you might have gathered, Tango Turtle – billed as Caribbean-inspired food – makes a massive first impression. It was one that had me and my dining partner grinning at each other as we settled in to find out what treats the menu held.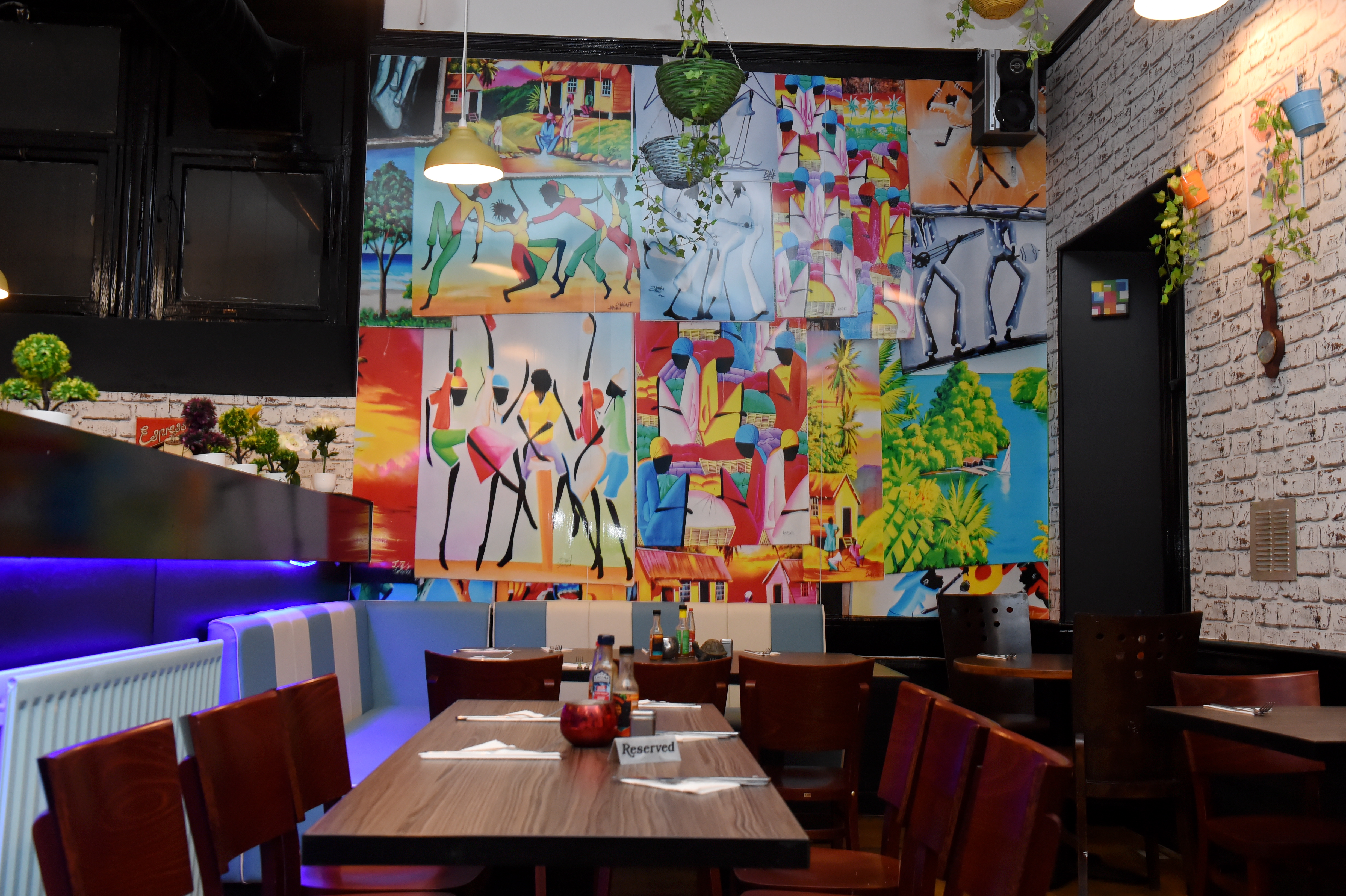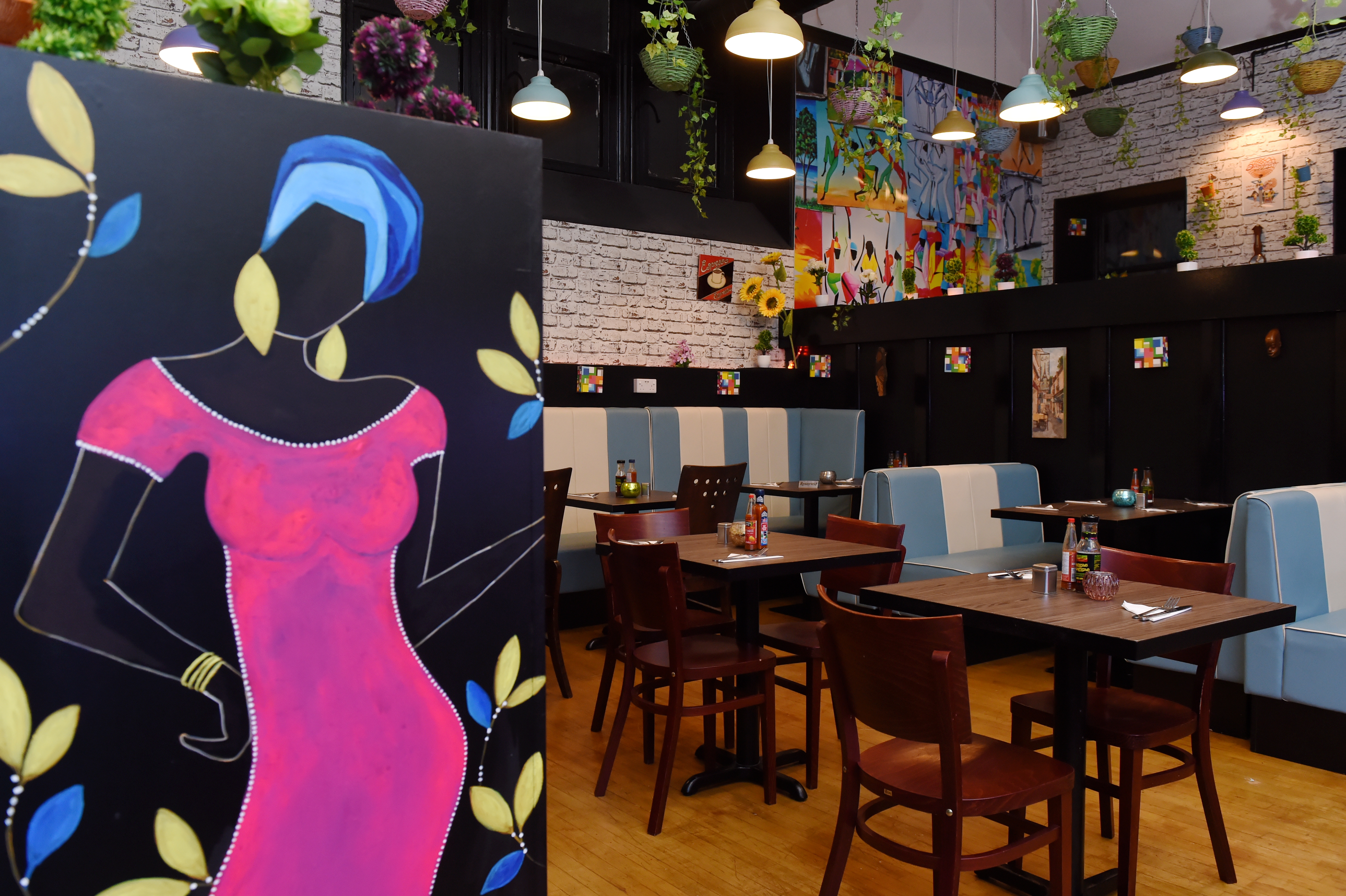 It's a colourful bill of fare – you wouldn't expect anything less in these surroundings – and many of the dishes sounded as exotic as the decor looked.
Nestling in among the starters/street-snacks section were "what's that?" dishes like Buss Up Shut Taco and Bajan Flying Fish Cakes with Jerk Aoli.
On the mains front, a West Indian Brown Beef Pot vied for attention with a Trini Roti Wrap.
Don't worry, there are burgers and cheese and mac too, but this was a night to be adventurous.
We ordered, sipped on our two cans of softies, felt ultra chilled in the laid-back atmosphere and waited to see what our choices would bring to the party.
---
The Food
For starters, my missus honed in on the "Turtle" Wings And Tings almost without hesitation. The only pause, in fact, was to decide which of the five coatings she wanted. Hot habanero won out. That said, she was the ultimate winner when a mound of chicken wings was put in front of her.
Any seasoned wing fan will tell you that you're bound to have the odd dodgy one in the mix. You know the sort of thing, poor meat-to-bone ratio or a bit more gristle than you care for.
Not so here. Each one of them was meaty, tender and came off the bone with ease.
The habenero sauce, meanwhile, lived up to its billing. It was tingly on the lips and fiery on the tongue. That didn't stop my other half picking every bone clean – even if it was interspersed with calming gulps of Lilt and a lot of sniffing. Hot stuff indeed.
I had decided to be a bit more adventurous for my first foray into the Turtle's kitchen efforts.
After all, how can you resist something called Aloo Pie, which is billed as crispy tattie dumplings with tamarind chutney? Now that's a heady bit of fusion cuisine right there.
What arrived were two tennis ball-sized patties, each neatly sliced in half, sitting alongside a ramekin of dark, inviting sauce.
I picked up my knife and fork and tucked in, cutting through a crispy, crunchy breadcrumb coating into a gooey melange of potato and vegetables inside.
For the first mouthful, I steered clear of the tamarind, wanting to savour the pie itself. It was lush. Plenty of bite in the crust, rich flavours and a hint of spice on the inside. Dipped in the sauce it became a different dish altogether. Tangy and spicier and impossible to resist.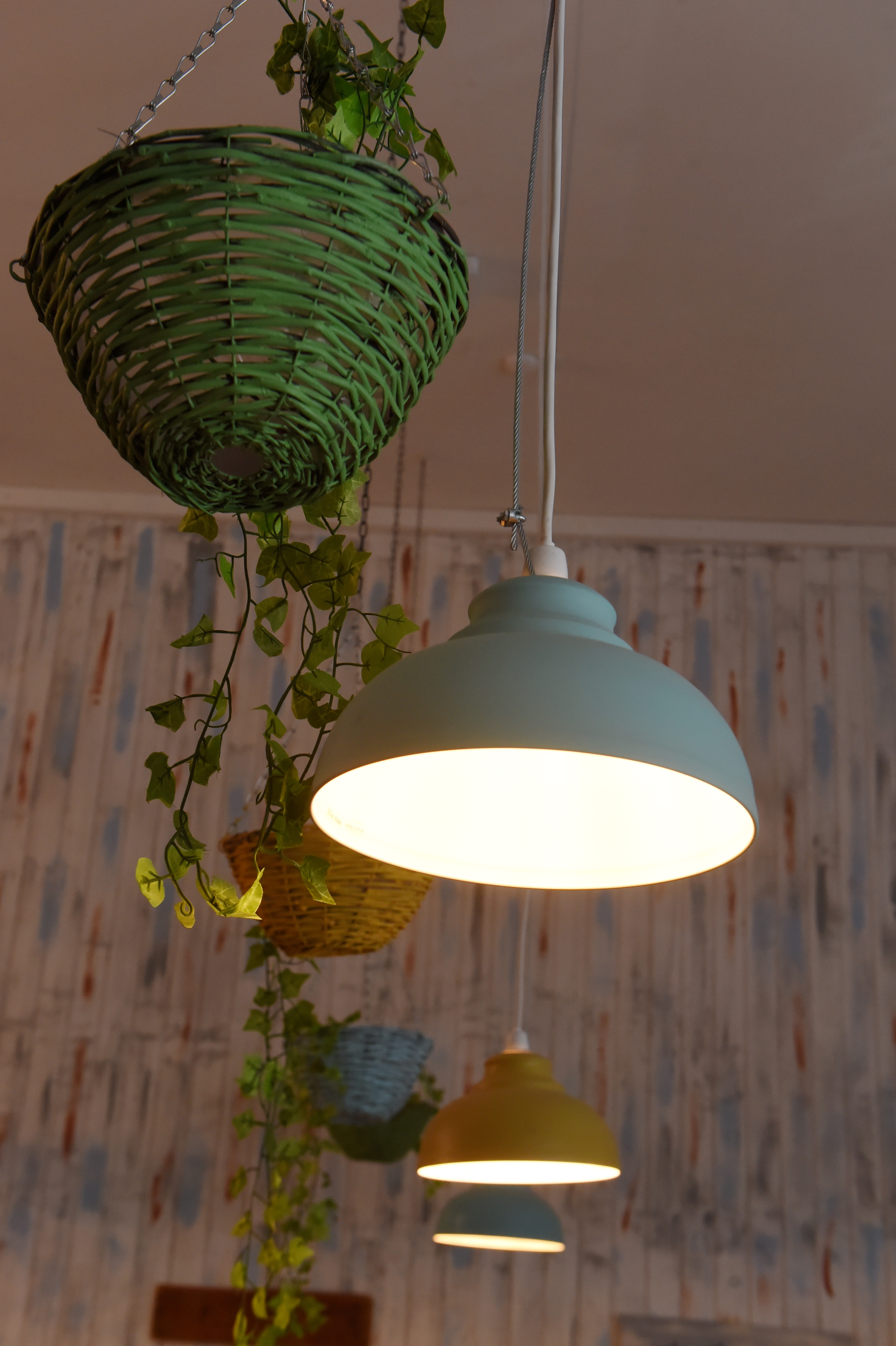 So good, in fact, I abandoned the cutlery and treated this for what it was… delicious street food to be eaten with your fingers.
Needless to say, we both polished off our starters with lots of "ooh, that's good" and "here, try this".
Our friendly waiter cleared away our plate and asked if we were ready for the mains to arrive. Oh, yes. Please.
As we waited, tables around us started to fill up. We were in early doors to get along for a 7.30pm curtain up at His Majesty's but it's clear Tango Turtle is already proving popular despite only being open a month or so now.
Being a trained observer (or just nosy) I was checking out what the couple across from us were tucking into.
One of them had a massive burrito-style dish in front of her she was clearly relishing, while her partner looked to be making short work of a huge chicken dish, dark with a spicy coating. I couldn't help make a mental note of having either of those next time. And I had decided there would be a next time, even before our main courses arrived.
My wife and I have broadly similar tastes in most things, including what we like as comfort food on a winter night. That's why we both selected from the section headed "One Bowl One Love".
In this case a curry chicken pot was delivered to her side of the table and a callaloo to mine. A what now, you say? Consulting the oracle – OK the menu – I can tell you it is a classic Caribbean staple made from leafy greens, squash, okra and coconut milk.
Now, both one-bowl dishes arrived with rice and "peas" (actually beans).
They also came with a generous slice of flat roti bread and plantain on the side. If, like me, you always thought the latter was just unripe banana, then think again. This was crumbed, fried and full of subtle un-banana flavours.
So much for the similarities and sides, just how were both our dishes?
The curry pot was exactly that… a generous portion of perfectly-cooked chicken in a spicy sauce that was rich with anise notes and offered up a palate-warming chilli kick. I could tell by the lack of "sharesies" that someone was really enjoying it.
Almost as much as I was enjoying my callaloo, there were a couple of quibbles. If there was any okra, I couldn't spot it; if potato counts as squash then I'm good with that, and I think the leafy greens must have been finely shredded into the sauce.
But the taste? My word, that was outstanding. Rich from the coconut milk, with a bright melange of spice flavours jumping out, chilli chief among them, it was – let's see if I can reach for the most appropriate word – yummy.
I initially picked out constituent parts – forkful of rice, bite of plantain, mouthful of chicken. Then I just went for it, mixed the lot together to create a real one bowl of food and had at it. I enjoyed every morsel, using the flaky buttery roti to wipe my plate clean. Like I said. Yum. It all was.
---
The Verdict
Tango Turtle is a ray of Caribbean sunshine. It's not fine dining, but it is fantastic food, made well, uber affordable and served in a friendly, chilled place that deserves to become a favourite on the city's dining scene.
Price: £31.05
Address: 9A Little Belmont Street, Aberdeen, AB10 1JG