Food review: Nepalese restaurant Gurkha Chef in Aberdeen is worth seeking out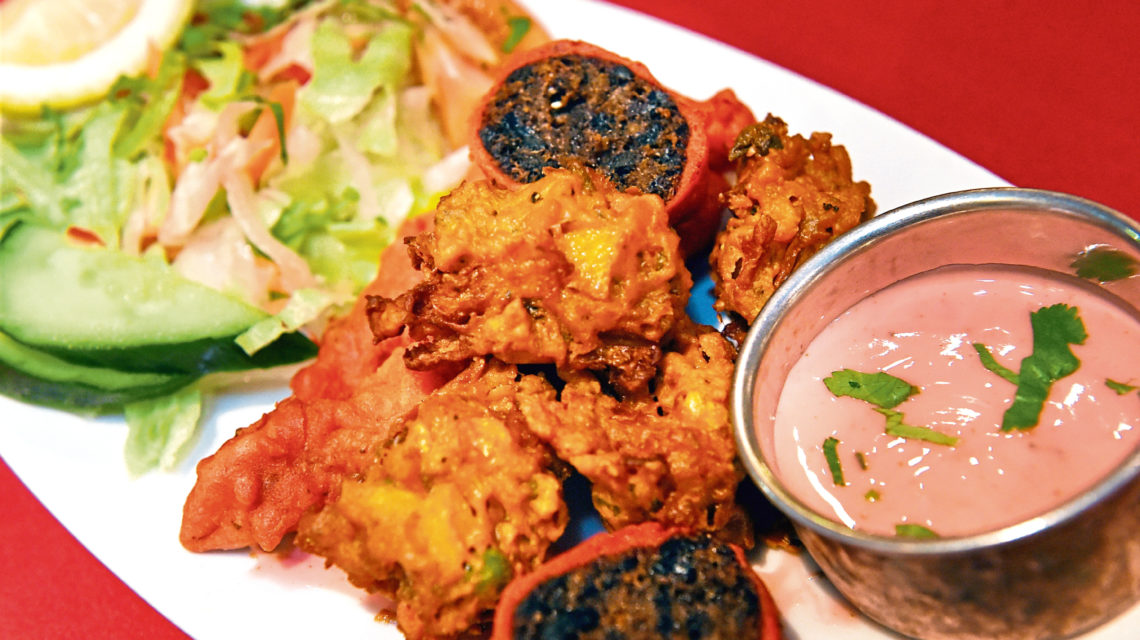 We all have that one "go to" place, where you know no matter how heaving the rest of the city is, it will offer a quiet spot to chill out with good food, even if you just rock up without warning.
It's the sort of place you like to take friends so they can discover it, too, and share in your incredulity that somewhere that good is not actually stowed out the doors with folk.
In our house, it's Gurkha Chef. Tucked away on Palmerston Road, this Nepalese restaurant (the city's first, it proudly boasts) is almost literally in the shadow of Union Square – that centrepiece of shops, bars and more restaurants than you can shake a fork at.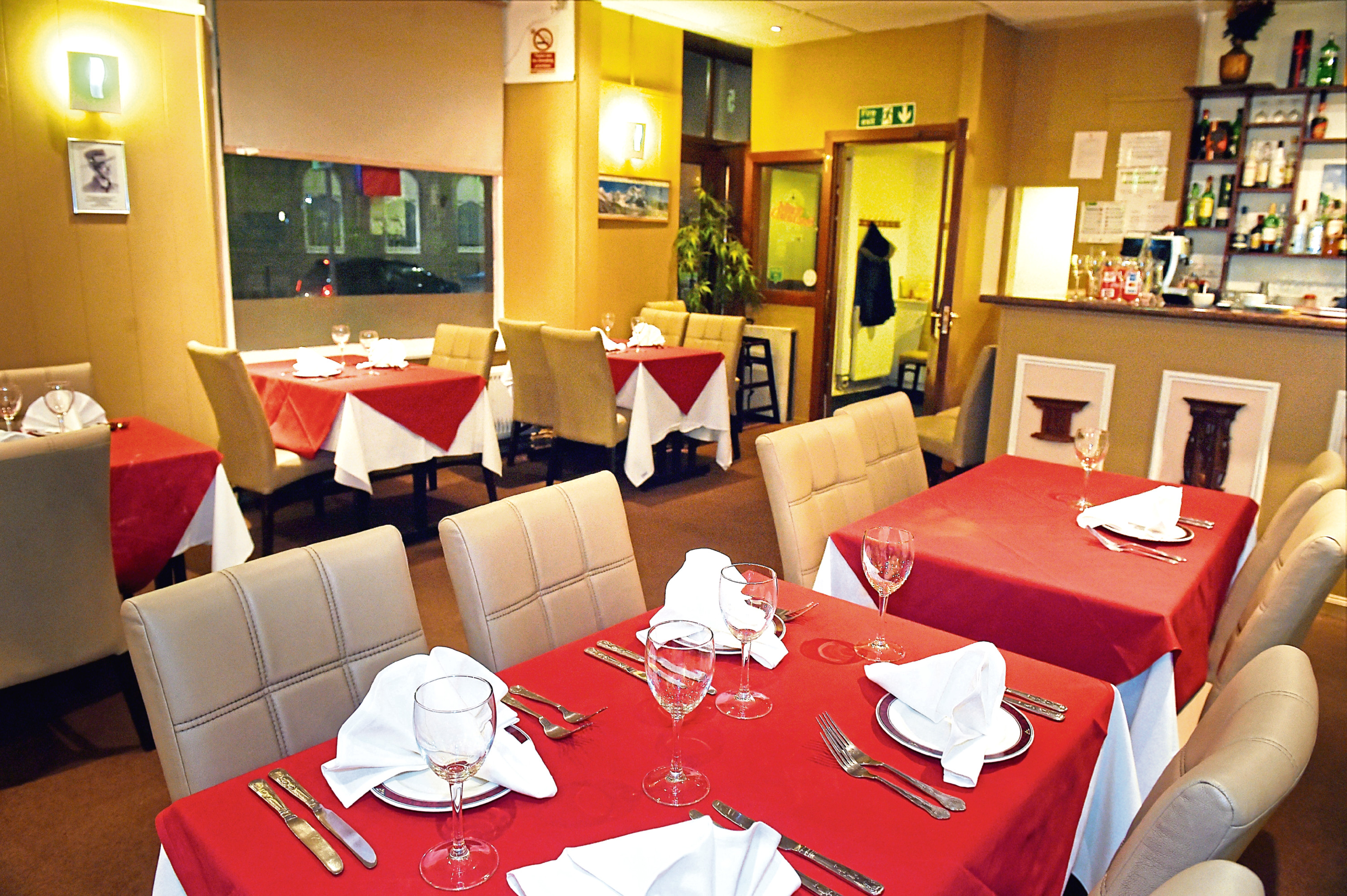 In sharp contrast to the bright lights, hustle and bustle of the mall, Gurkha Chef is an unassuming shopfront, sitting hard by the harbour.
It's one of those blink-and-you'll-miss-it spots…even for all those times you've sat in the car after leaving the Union Square car park waiting patiently for the interminable red light on Palmerston Road to change to allow you out on to Market Street.
Still, on an evening when my wife and I suddenly decided we fancied some fine curry action, we knew exactly where to find it and that we would be welcomed with open arms.
Greeted with big beaming smiles as we walked through the door, we were ushered across to a prime spot in a dining room that was all clapboard and brick walls and handed menus full of goodies.
As we anticipated, it was quiet. But that suited us just fine, thank you very much, since we fancied a calm tete-a-tete evening as opposed to hally racket dining.
We ordered a couple of beers – the remarkably good Gurkha lager, which is apt given the pride this eatery clearly takes in the remarkable Gurkha Regiment. Paraphernalia, such as regimental hats and photos of Victoria Cross winners, are very much in evidence, along with tributes for the restaurant's support of Gurkha veterans in the north-east.
It all adds to the feeling of a place very rooted in the community, which is part of its charm.
That and the fact it offers up a superb range of curries from Nepalese and Indian cuisines. Even just reading the menu had the pair of us salivating. It was time to eat.
---
The Food
As is now our custom when it comes to curry dining, we decided to share a starter and leave more room for the main courses.
The mixed pakora fitted the bill perfectly – something we realised when it arrived at the table. This is, presumably, a starter for one but it is remarkably generous. Certainly we knew it would do the two of us.
It was a lovely selection, with a veggie iteration that was delightfully dense, sitting alongside a very oniony onion bhaji. Both of them were remarkably grease-free, despite having seen the inside of a deep-frier basket. Crunch giving way to moist vegetables, they were on the high end of the yummy scale.
So, too, were the chicken pakora with a barely-there batter and tender strips of lightly-spiced breast.
My personal favourite, though, were the haggis pakoras. A thick, crunchy shell encased meaty, peppery haggis, the perfect fusion between east and west.
All of this came with the usual perfunctory salad garnish, but also a wee pot of an innocuous looking pink sauce. Looks can be deceiving. This creamy delight punched above its weight on the heat front, adding a delicious zing to each and every morsel of pakora.
Starters polished off – I "helped" my dining partner with her share – we sat and waited patiently for the mains to arrive. Now, while the dining room might have been on the quiet side, the kitchen certainly wasn't. Gurkha Chef is clearly one of the more popular options for folk dining at home, given the steady flow of boxes and bags heading out the door with couriers and drivers.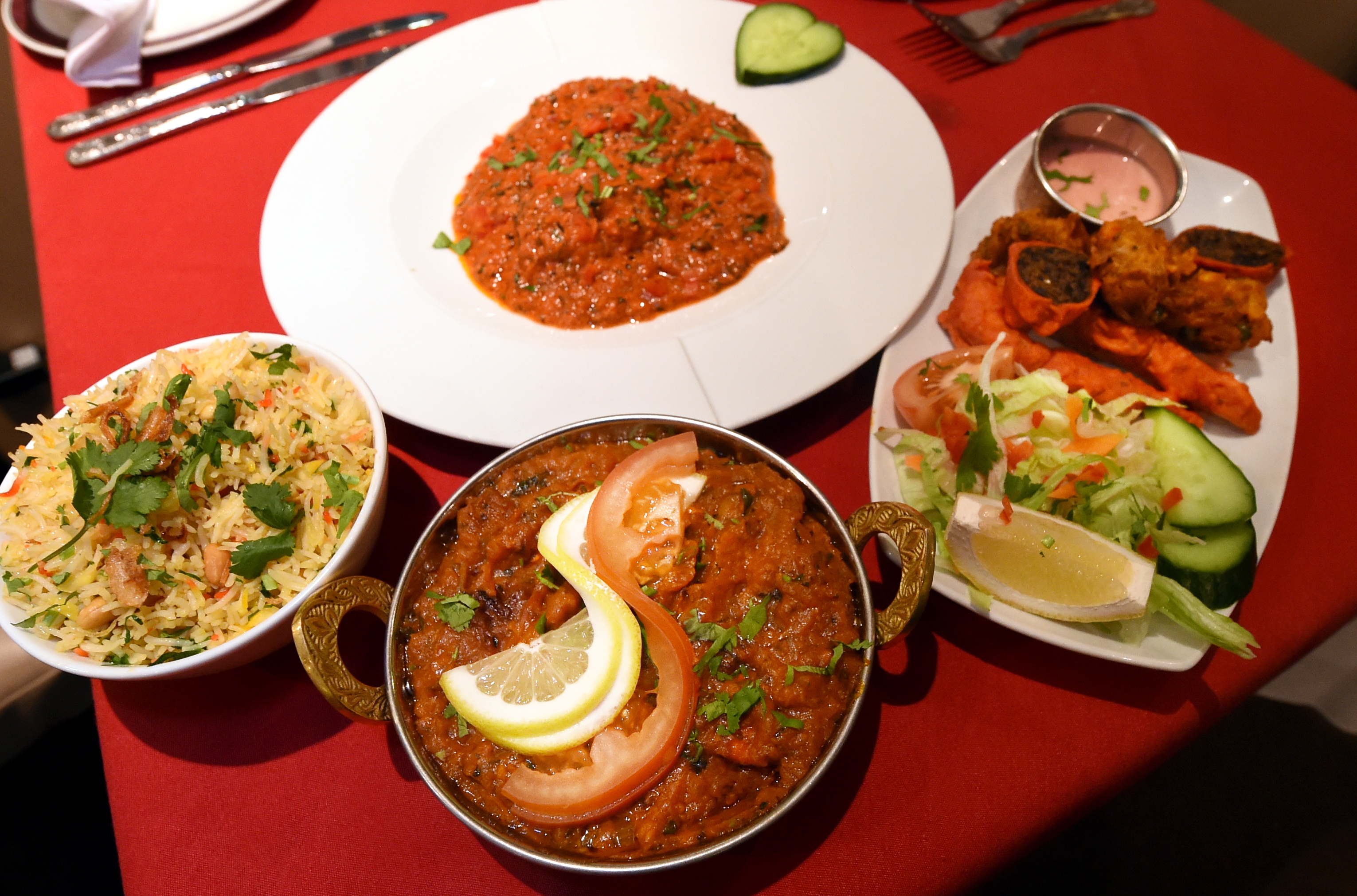 That might account for the slight lag on the rest of our food arriving, but we weren't overly worried. More time to chat – and let the starters go down.
Besides, we all know good things come to those who wait, and the things that arrived at our table were very good indeed.
My other half had stayed on familiar-ish ground with her choice of chicken royal tikka masala. But banish any thoughts of the creamy concoction the name might conjure up.
This was a dark red affair, sprinkled with fresh coriander and giving off an amazing aroma, redolent of garlic and ginger.
The first forkful confirmed it was indeed rich and garlicky and sharply gingerish, all meshed together with the rich tang of tomatoes.
Sitting right behind all of this was the sweetness of onions, backed up by just enough chilli to tickle the tastebuds without bludgeoning them into submission.
The pieces of chicken breast were perfectly cooked and everything combined to make the sort of dish you wanted to eat with a spoon.
I had decided to try out the rara chicken, while wondering idly if the name owed anything to those ruffled skirts so popular back in the 80s.
Well, there were no frills about it. Other than a cucumber on the side, the white porcelain bowl was unadorned, with a huge serving of what appeared to be a red stew in the middle.
Which was kind of what I was expecting, given this was billed as chicken breast cooked with spiced minced meat in a Bhuna sauce.
What I wasn't expecting that it wasn't chicken breast singular. There were two of the bad boys lurking under that thick topping. At which point I regretted not easing up on the starters.
Rather than just digging in, I tore off a piece of the lush garlic naan we'd ordered and scooped up some of the sauce to savour it on its own. It was good. Very good.
Thick, meaty and piquant, had this been offered up by itself it would have been a fine dish. Just as full of garlic and ginger as the masala, it pushed up the heat front to a rather enjoyable mouth glow.
Coupled with the chicken, it was an outstanding, palate-pleasing combination.
It wasn't perfect, though. Someone in the kitchen had been too heavy-handed with the salt for my liking, which had me reaching for that Gurkha lager rather a lot. But that's a quibble not a complaint.
Both the rara and the masala paired nicely with our rice of choice, lemon and peanut. Sharply citrussy with some nice crunch to it, it was just right for both dishes.
---
The Verdict
Gurkha Chef is the sort of place that should be full every night with discerning diners enjoying outstanding curry cuisine. That it is not might be down to location but, trust me, it is worth seeking out. It offers great food at a more than reasonable price and friendly – if leisurely – service.
It's still my "go to" place for a relaxed, no-fuss curry in town. It might even become yours.
Price: £39.40
Address: 5 Palmerston Road, Aberdeen, AB11 5QP