Food review: Monsoona proves you can enjoy a good Indian meal while counting the calories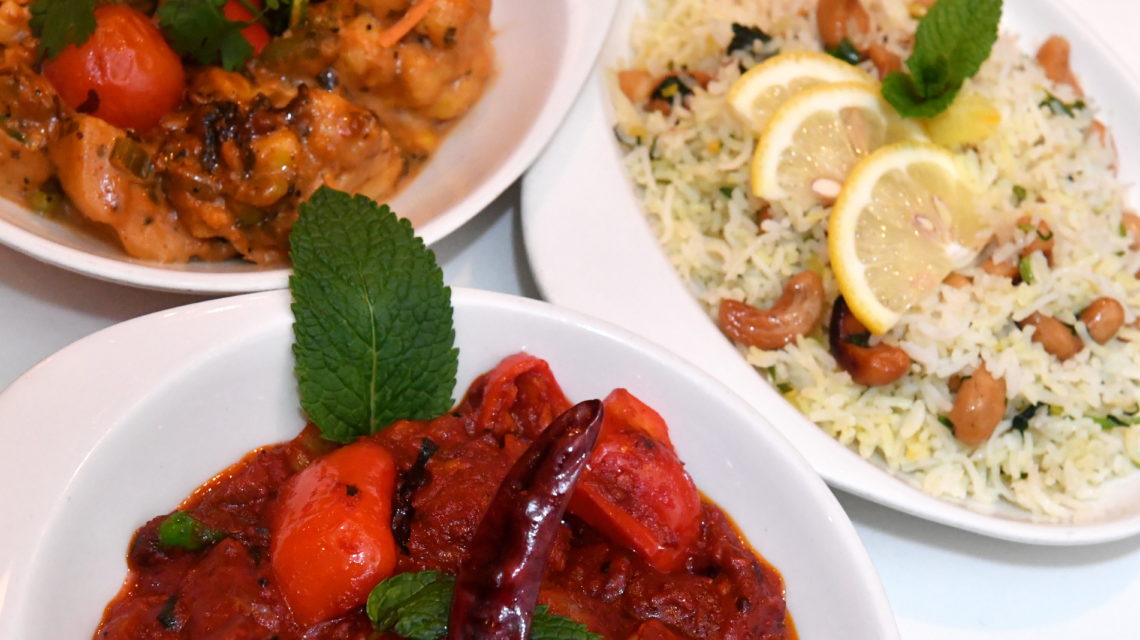 There is a Holy Grail for curry lovers: really tasty Indian food that also manages to be healthy.
It's a big ask for a cuisine that loves to use lashings of ghee and oil, yoghurt and cream in so many dishes – and that's before you even get into the realm of pilau rice and stuffed naan bread.
But can you dial down the "bad" bits we love in a good curry while still maintaining that lush flavour?
Well, Monsoona, in the heart of Aberdeen, proudly proclaims it can offer up Indian food that not only tastes authentic but will help on the health front too.
It's all in the sunflower oil, low-fat dairy products and bringing down the oil, salt and sugar going into their recipes, they say, with a webpage inviting food fans to judge for themselves how good the result is.
Not being ones to resist a challenge, that was the cue for my wife and I to head for Bridge Street and apply the taste test.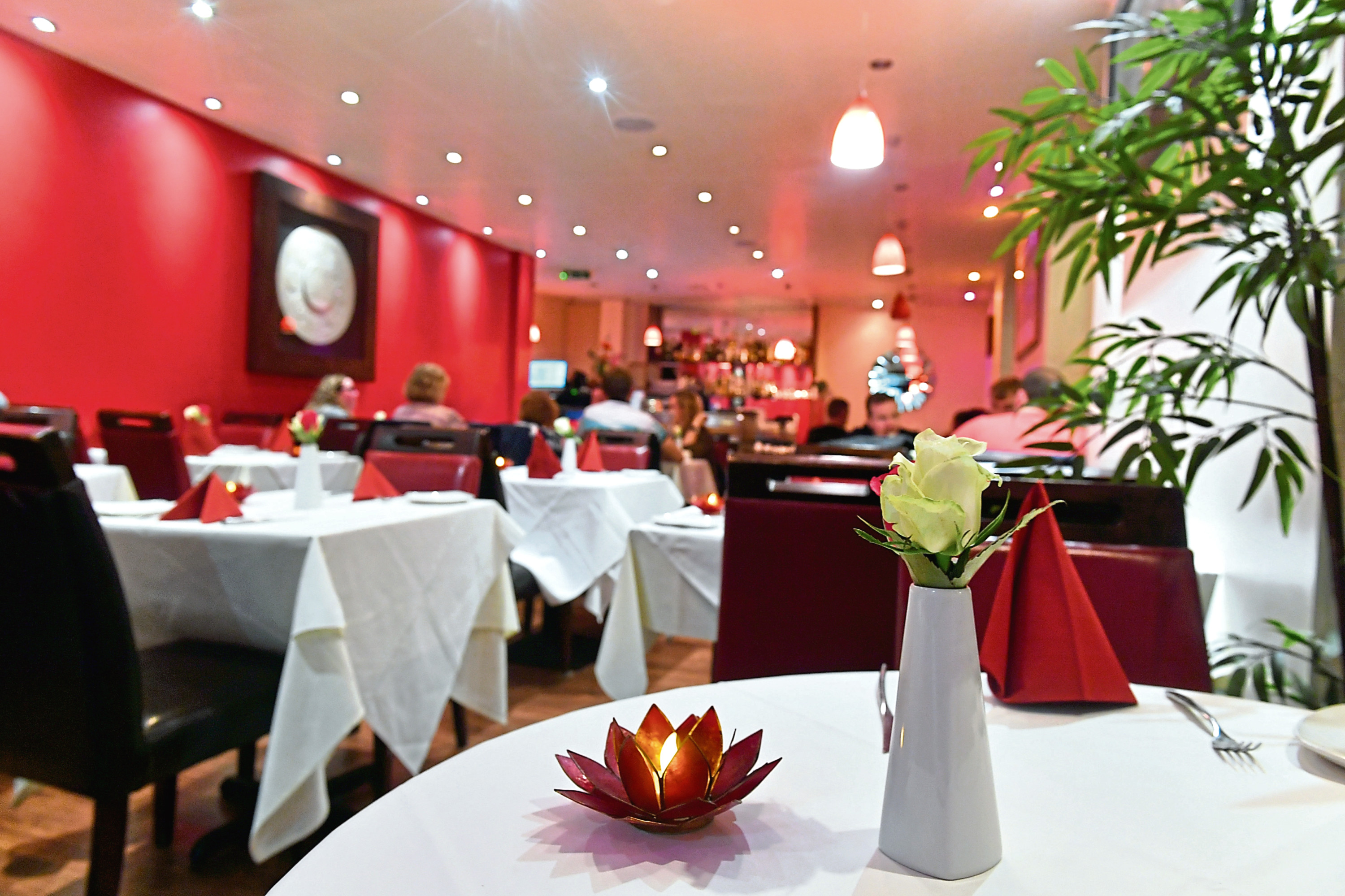 The restaurant is an elegant and interesting space, with the corner door by the bridge opening up into a wedge-shaped room that widens outward.
Not a big dining room, it has a cool vibe to it, with red walls broken up by artworks – some abstract but lots of Budhhas too.
Crisp white tablecloths with vibrant red napkins give it that no-nonsense-but-nice feel, while the highback leather chairs invite you to settle in, relax and enjoy.
We were shown to our table for two in the middle of the room and invited to order drinks. It was slightly disappointing that neither the Punk IPA or even the Tennent's (it's a perfectly good pilsner, you know) were available.
So Cobra it was, then. Big bottles too.
Still, the aim here was to eat fine food, not sit and drink (although the waiters did keep asking if we wanted more even when we clearly didn't, which became a tad irritating as the evening went on).
The menu, which, interestingly enough, made no mention of the healthy cuisine so heavily trailed online, was an extensive affair.
It ranged from north to south India, a few "classics" in the mix, plus chef's recommendations.
We ordered, sat back, enjoyed the hubbub of chat from our fellow diners and waited for the feasting to commence.
---
The Food
Over our many years of curry-eating, Mrs Begbie and I have had a fair few nights brought to an early halt by dint of being too stuffed to do anything after eating other than head home to the couch.
We have discovered the trick is to go easy on the starters – if you have them at all. The problem with the latter is that Indian appetisers are just too darn tasty to leave out of the equation.
Our solution is to order a mixed kebab starter and share it. You get a wee smorgasbord of goodies to enjoy but still leave room for the main event.
It's also a benchmark for what's going on in the kitchen and on the strength of Monsoona's mixed kebab very good things were going on indeed.
The chicken tikka was tender with that slightly chargrilled flavour from the tandoor. The lamb kebab had a meaty depth of flavour and was close to melt-in-the-mouth perfect. With a dab of tamarind sauce, it was divine.
The real eye-opener, in more ways than one, was the sheek kebab. The first mouthful was spicy, beautifully textured and oh-my-gosh fiery. The chilli kick was a delightful surprise and had us fork fighting over who got to polish it off.
There was just the right amount on the plate to set the two of us up for the rest of the meal – and to set the bar high for what was to follow.
Given the healthy nature of the exercise, my other half decided she would go veggie and give the South Indian vegetable curry a rattle. It turned out to be an excellent choice.
It was a lovely, thick stew of a dish, full of all manner of vegetables. The cauliflower and broccoli promised on the menu were in there but so too were carrots, broad beans and potatoes.
Now, none of these are the most exciting vegetables on the planet (frankly, I think cauliflower is the blandest food known to mankind and should be quietly phased out for the benefit of future generations).
However, if you put them all together in a sauce that combines coconut milk with tamarind, curry leaves, mustard and cumin, you transform them beyond recognition.
It was sweet, it was sour, it was earthy, it was gentle on the heat front (although there must have been chillies in there somewhere).
All in all, it was like a big bowl of comfort food, perfect for lashing over the lemon cashew rice and mopping up with the garlic naan.
It was so good, I was only permitted the odd spoonful for research purposes.
Not that I was complaining though. My side of the table was doing very nicely, thanks.
I had decided to try out a new (for me) dish: lamb naga zhal. I've had a few varieties of chilli in my time and I know the naga iteration is on the "oocha-burny" scale of things.
So I was slightly puzzled at the "two chilli" rating the dish warranted on the menu, which to me speaks of a medium strength curry.
The only way to find out was to go for it. It looked delicious, a deep red colour, with chunks of lamb, onion and pepper rearing above the surface.
It had a mouth-watering aroma – and an eye-watering one. You know that thing when you can almost instantly tell if a dish is going to be really spicy by the way it flares your nostrils and catches slightly on the back of your throat? Here it was.
The first forkful belied that. Biting into a really soft bit of lamb – I could have mashed it with a fork – the first impression was a burst of almost citrus flavour.
That lasted a second. Then the naga chilli breenged in with not so much a "ta-da!" as a "let's see how you like this, then". Actually, I liked it a lot. For all the chilli was front and centre and kept stoking the heat with every mouthful, the other flavours of the dish still managed to keep up.
The lamb was a meaty delight, the crunch of onions brought some tang, as did the tomatoes and peppers. And then there was the garlic. And more garlic. Put it this way, if I were to have that meal tonight, I'd have no fear of Halloween vampires bothering me.
By the time I was cleaning the bottom of the serving bowl with my naan, my tongue felt like it was twice its normal size. But it was worth it for that flavour explosion.
Now, back to that healthy eating thing. This was as fine a curry as I've had for a while, so if they are scaling back on the "don't touch this" ingredients, I couldn't tell. What I can tell you is that I'd happily go back – even if it's just to have a South Indian vegetable curry to myself.
---
The Verdict
Monsoona offers seriously tasty Indian food that, according to the website if not the printed menu, you can be guilt-free about. The dining room is a pleasant place to be and well worth your time and money to seek out.
Price: £47.50
Address: 20 Bridge Street, Aberdeen, AB11 6JJ