Food review: For everything avocado Avo is the place to be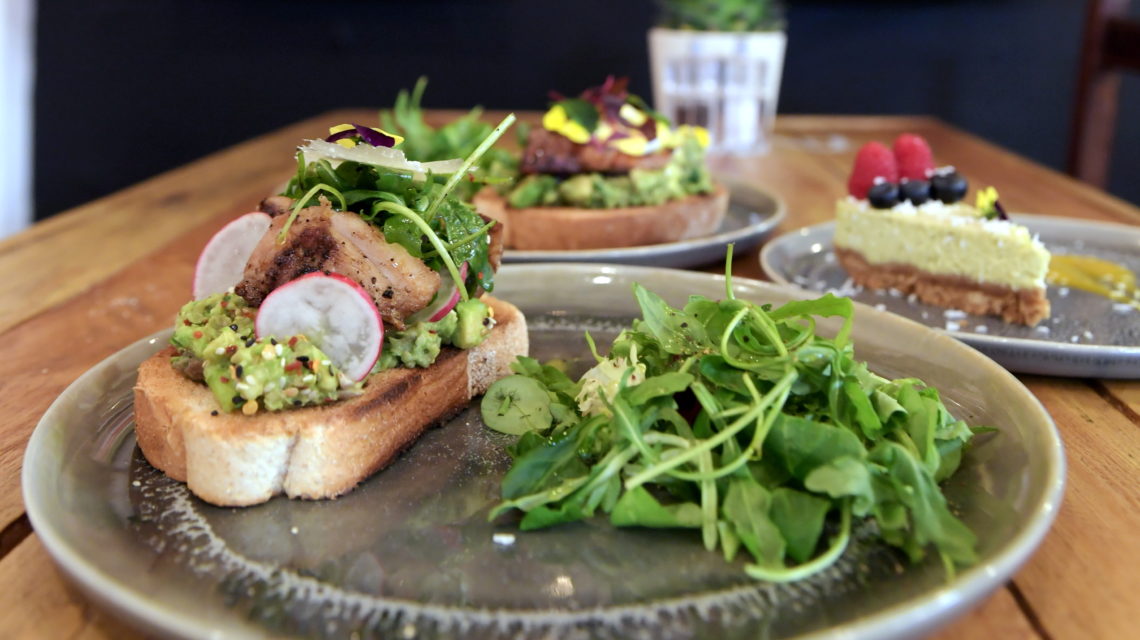 It's safe to say social media has very much changed and shaped the way I go around picking places to dine out.
I recently found myself scrolling down the Instagram page of avocado eatery Avo and, I have to admit, as soon as I saw the smashed avocado on sourdough topped with pretty edible flowers, I was sold.
The business has very much championed using social media to its advantage and with dishes as beautiful as theirs, it's no wonder people flock to the eatery based in Aberdeen Market en masse.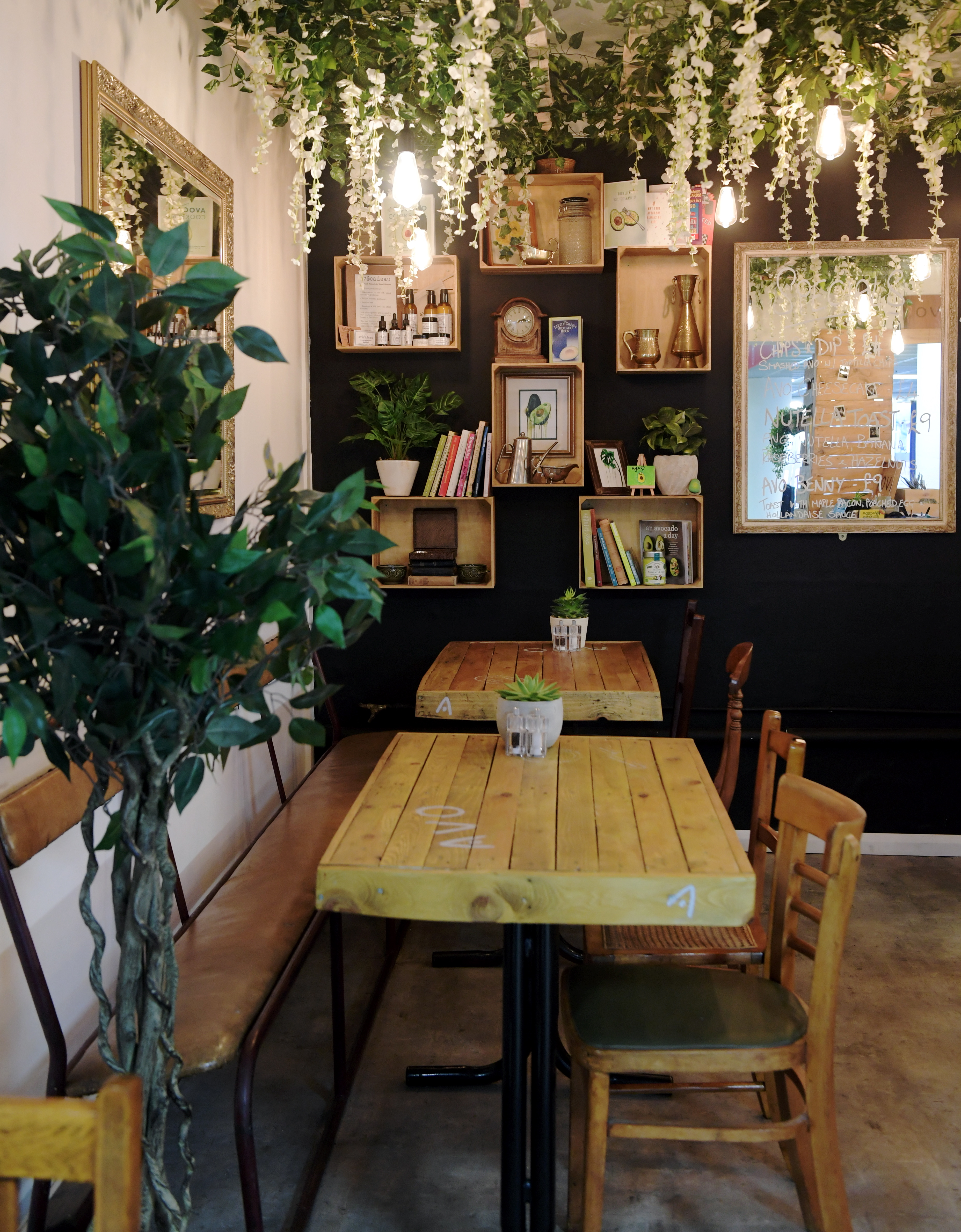 Doing just that, my sister and I paid a visit at the weekend to see what all the fuss was about.
Having been open for the past four months, I thought it was about time to try the eatery out.
Arriving bang on noon, I was surprised to see tables available as I'd only ever heard that it was always packed. I was soon to discover, though, I spoke too soon.
Grabbing a seat within the cafe area – not out in the food court Avo and neighbouring grilled foods eatery Sears has created to generate even more business – the interior decor immediately caught my attention.
Up-cycled wood pallets, a shower of artificial flowers and greenery draping from the ceiling and branded wooden tables all stood out. So, too, did the array of avocado-inspired accessories and candles you can purchase.
The menu is pretty diverse and is also fully customisable. You can pick straight off it or choose what you do or don't want to feature on your toast, waffles or in your salad jar – be that meat, fish, dairy or fruit and vegetables.
---
The Food
Kicking off our Avo experience we ordered smoothies to try.
My sister's Hey Honey with avocado, maca root, honey, banana and oat milk was lovely and sweet, and the dollops of honey she found throughout went down a treat.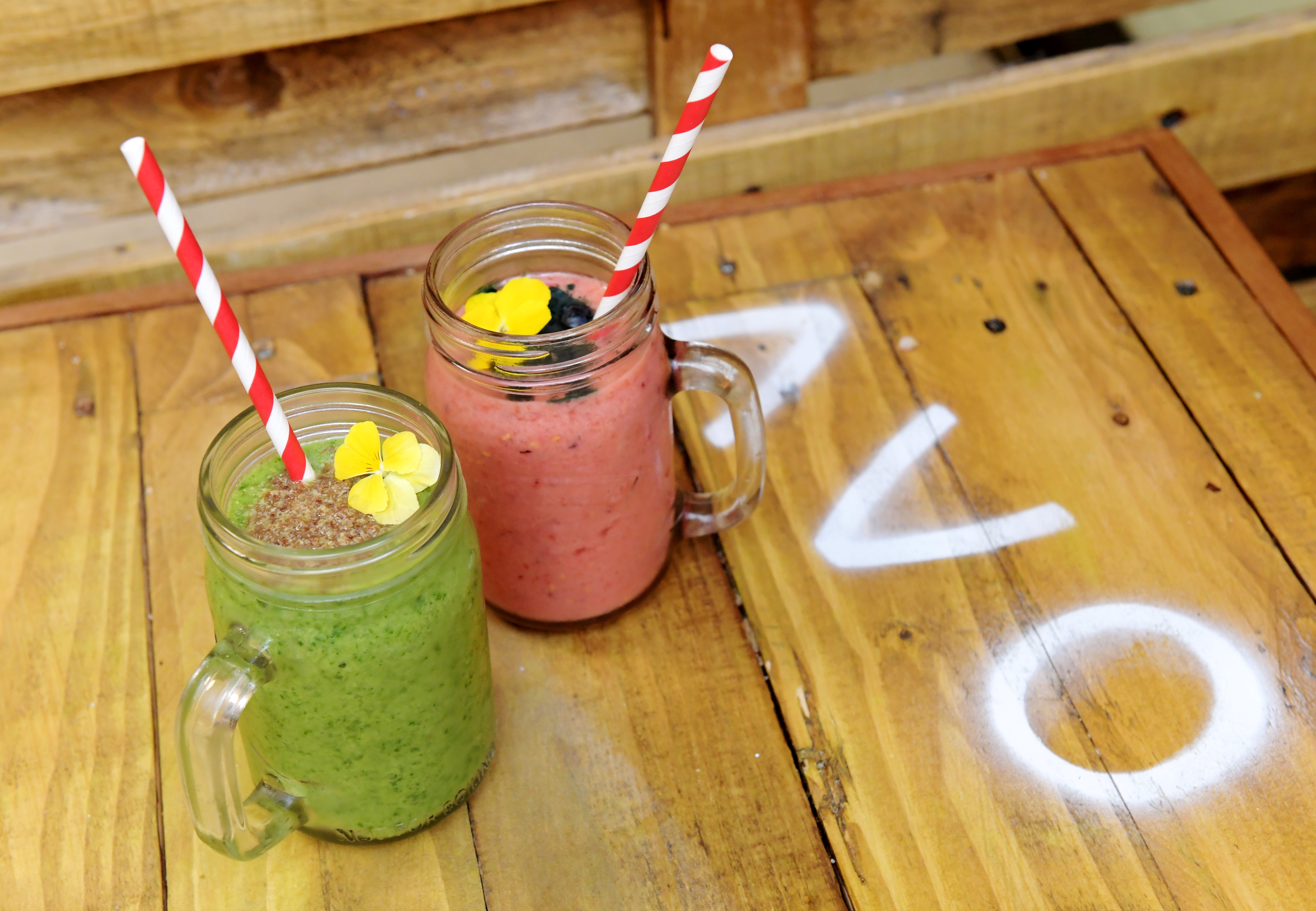 My Power Berry version was packed with fruit including orange, raspberries, avocado, banana and spirulina which is great for your gut. Both were thick, but not overly filling which made them perfect for sipping while we waited for our food.
I was torn between the Posh Chick and the Piggery Smokery sourdough. It was either truffle oil with chicken or maple bacon, I caved and opted for the chicken dish – because after all, you can't beat truffle oil lathered all over your lunch, can you?
My sister decided to try out the special of the day – the Avo Benny. The eatery's take on eggs benedict, the dish boasted sourdough toast topped with maple bacon from local bacon producer Piggery Smokery, a poached egg and was topped with a creamy hollandaise sauce. Micro herbs and edible flowers sat on top of the creation, making it look extra pretty.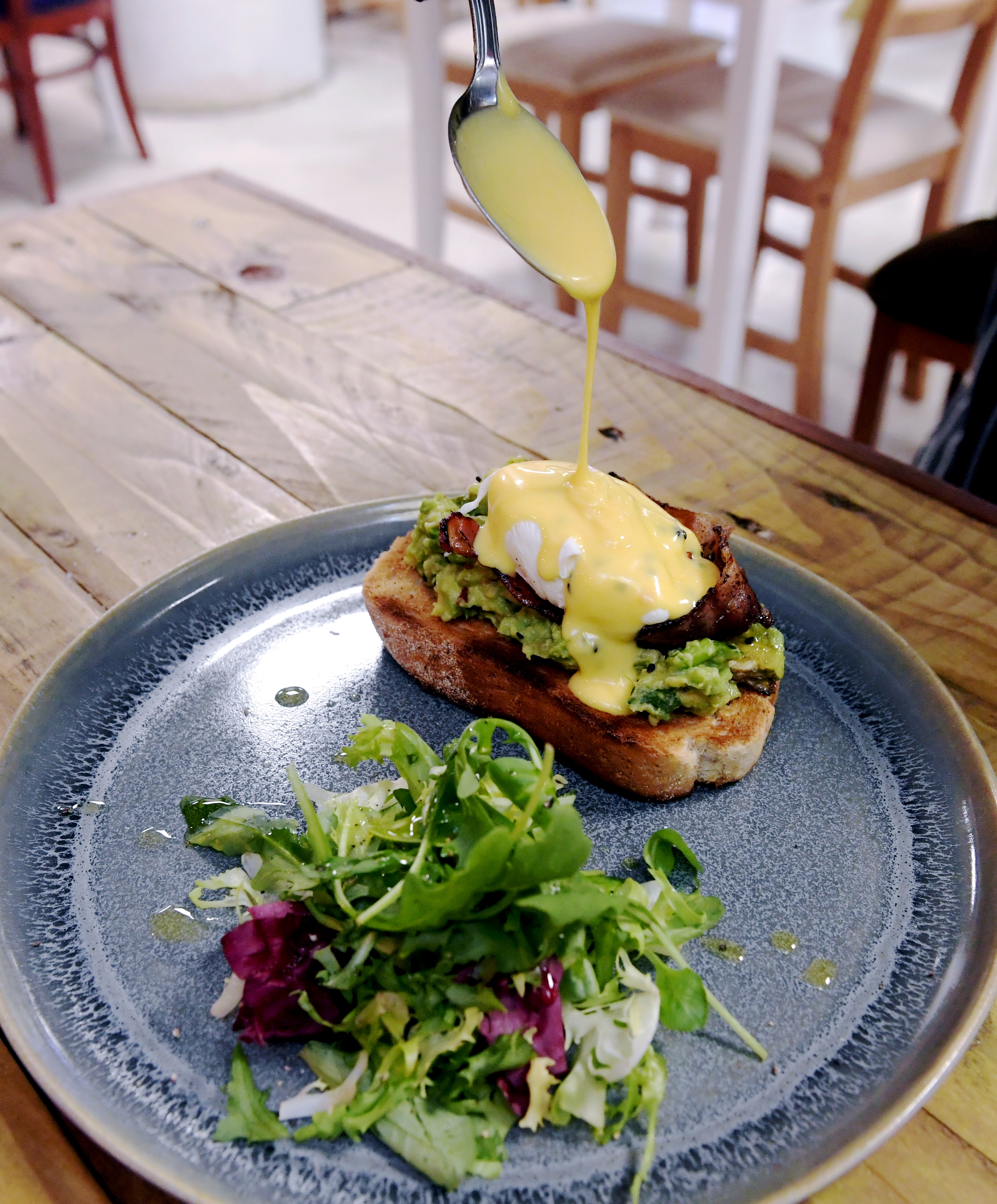 Cutting into the poached egg, the yolk ran down the side of the sourdough, pooling on the plate. It was perfectly cooked and the creamy, thick sauce came topped with some black sesame seeds which added a slight crunch to it. The smashed avocado mix was lathered on the bread and boasted an unexpected kick. Made with fresh red chillies and chilli flakes, the sweet yet spicy concoction packed a punch, giving what appeared as a rather innocent dish a whole new characteristic. Crispy, the bacon was incredibly rich in flavour and went really well with the creamier, thick sauce.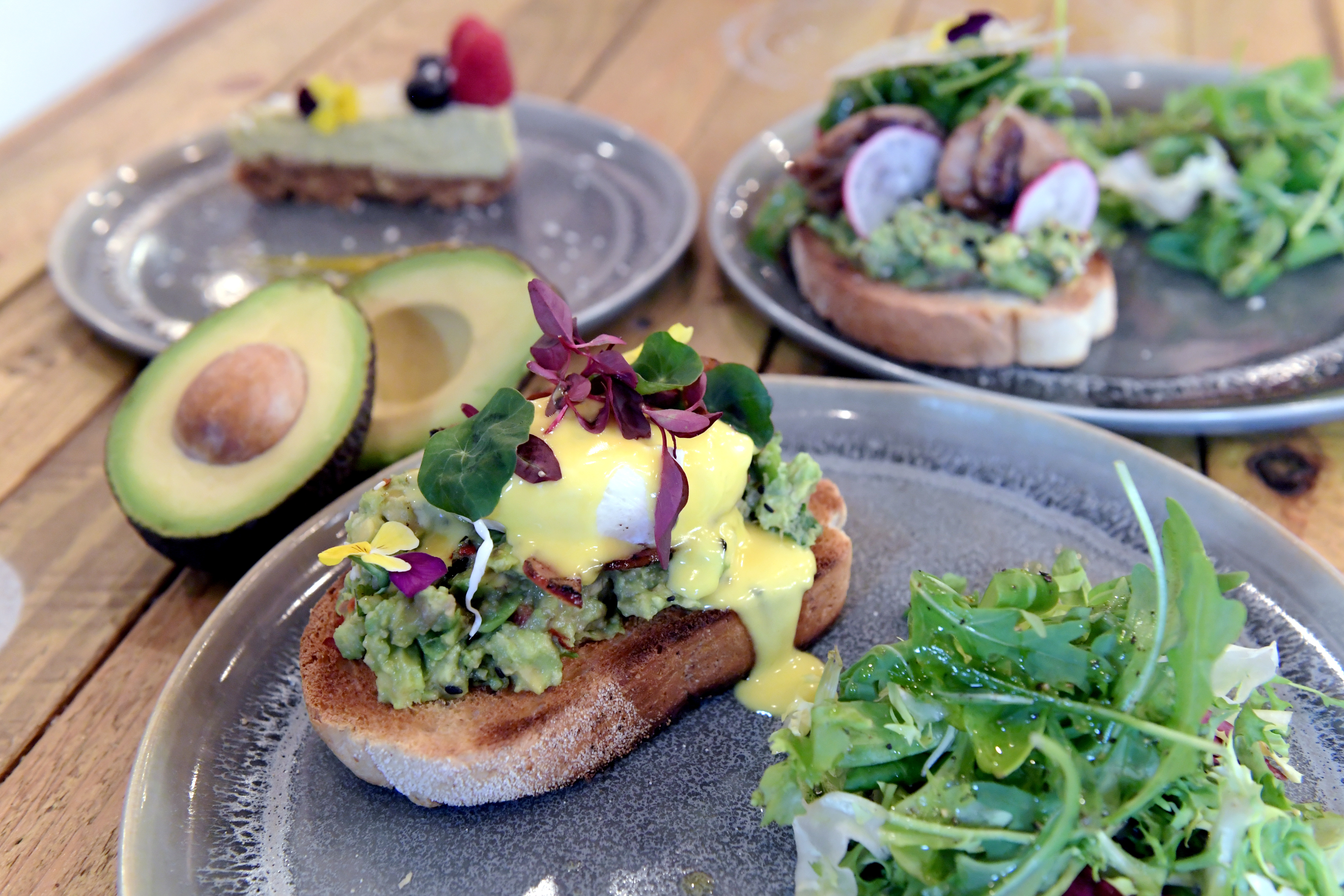 And my Posh Chick looked just as good, the vibrant colours of my dish came from the spicy, peppery rocket, edible flowers and sliced radish which topped it. The chunks of chicken had been advertised on the menu as breast, however, co-owner Francesco Di Nicola mentioned they had been trialling chicken thigh instead, a cut he said was "much more juicy and succulent".
Featuring chicken thigh, truffle oil, radish, rocket and parmesan shavings, all of this sat on top of my doorstop of freshly-baked sourdough from local bakery The Bread Maker, and, of course, boasted the signature smashed avocado mix.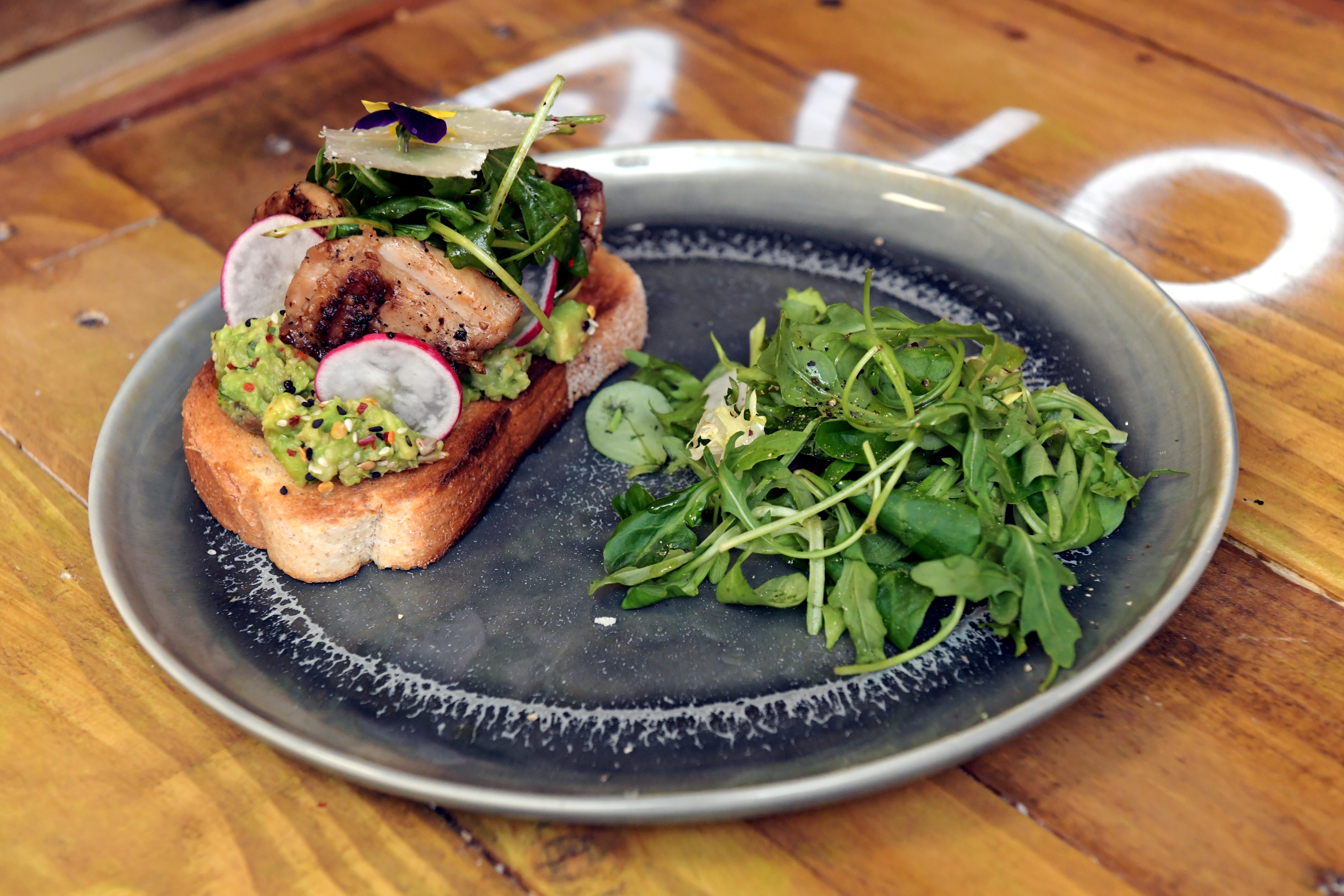 The chicken was extremely juicy, just as Francesco had mentioned, and I could instantly smell the truffle oil as soon as the dish was placed in front of me. It had been drizzled all over it, however, I would have loved it even more had there been a little more oil. The peppery rocket complemented the spicier smashed avocado mix, and the sourdough tore apart beautifully, a testament to the quality of the bread.
Both were served with a small helping of rocket, salad and chopped kale on the side, topped with sesame seeds and balsamic oil.
Service had been pretty quick which was probably a good thing as it had become extremely busy in the space of 20 minutes with every table full and customers now waiting for some to become available. Turnaround was fast and diners were in and out at a constant rate. Nine tables had been and gone by the time we had arrived and eventually finished, so that says it all when it comes to how busy it was.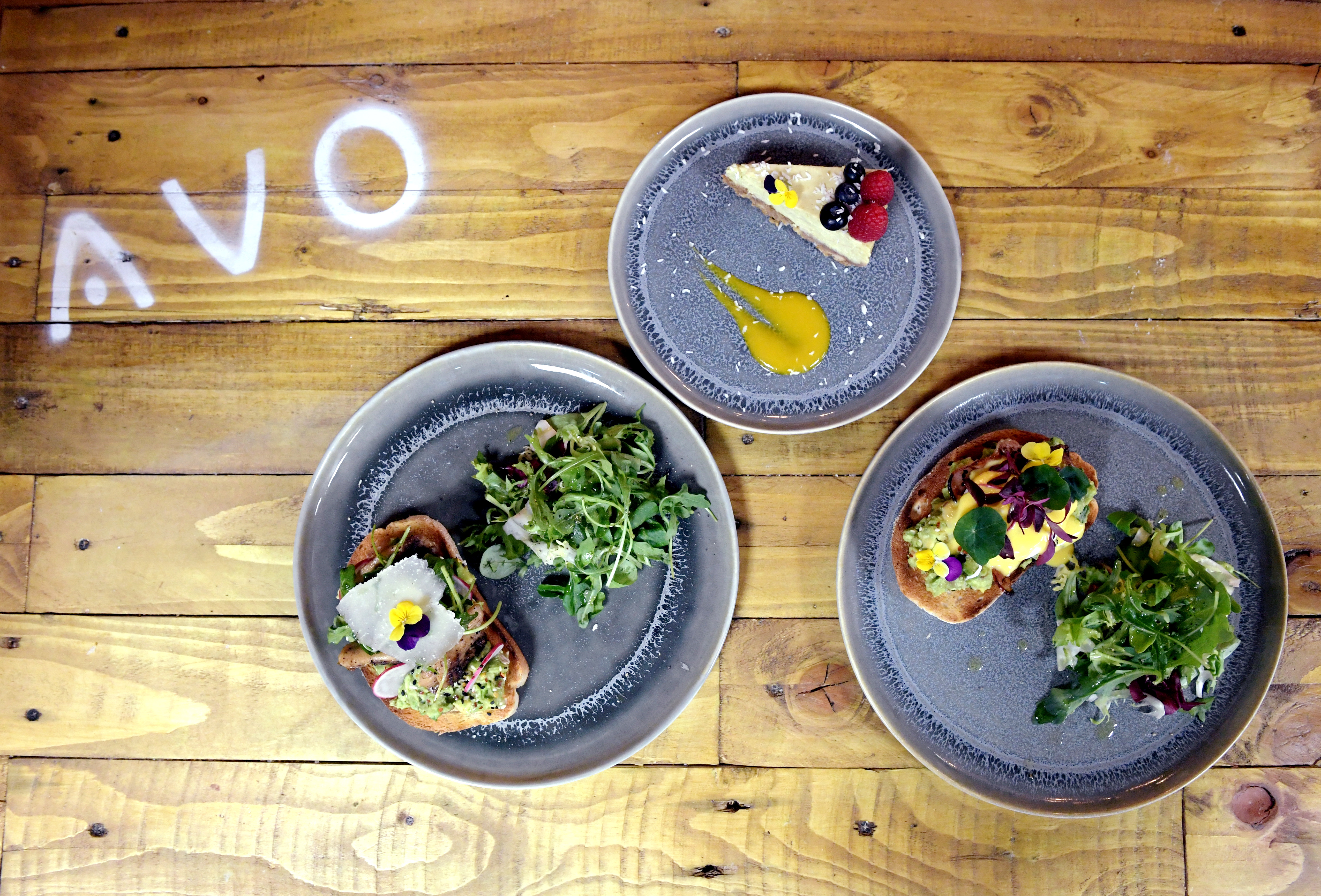 The staff even tried to create new ones by pulling benches from the other side of the food court closer to the eatery.
Craving something sweet we decided just to share a slice of the homemade avocado cheesecake. Avo's the only place I'd seen avocado cheesecake advertised in Aberdeen, so we thought it was fitting to try it out.
I wasn't sure what to expect and what we did get was a surprise.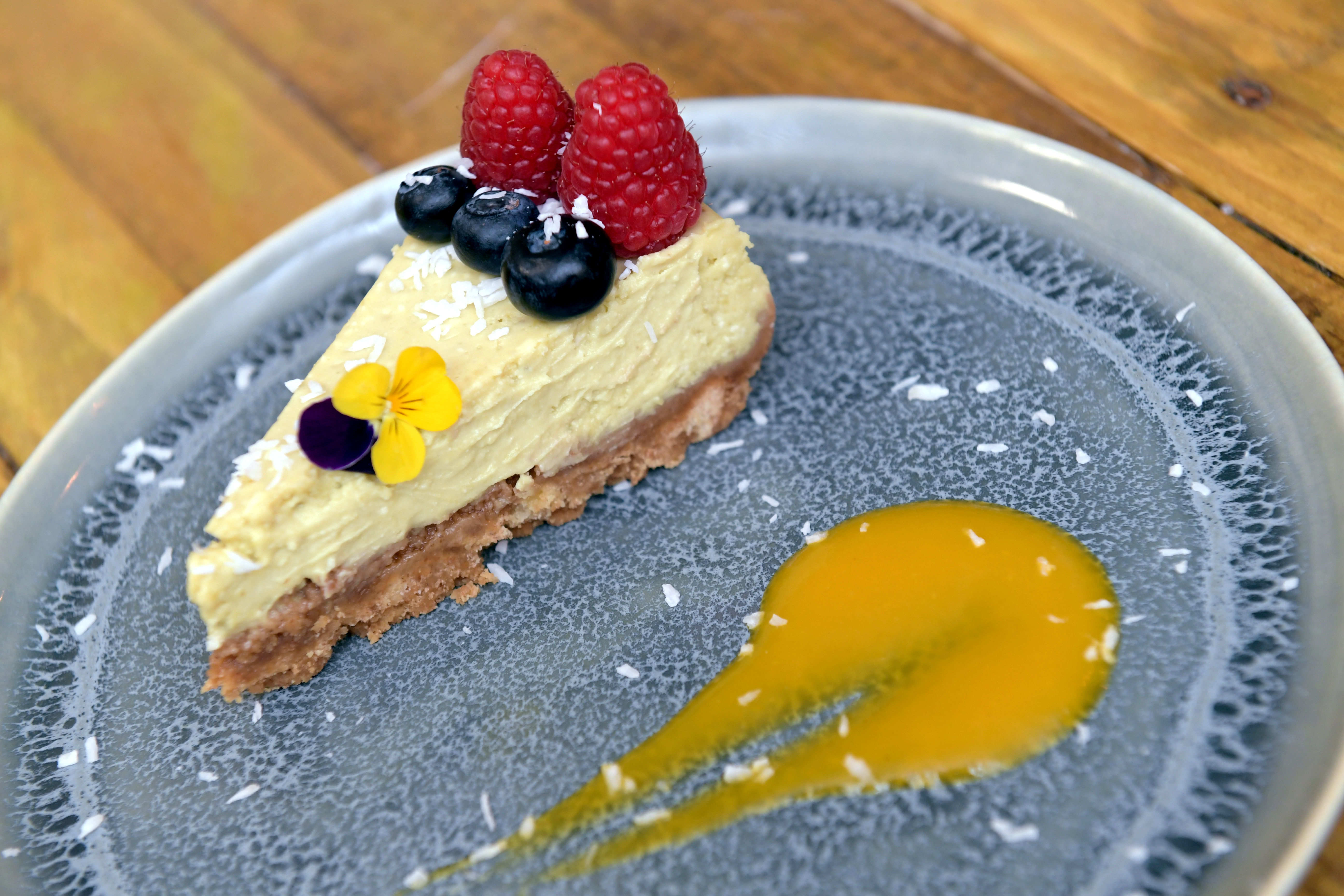 The cheesecake was topped with coconut shavings, crushed cashews and walnuts and what looked like a mini sunflower head. Three raspberries and a splash of mango coulis accompanied the creamy bake, adding a sweet fruity flavour. All natural, the coulis had an overpowering taste and was extremely pungent.
Ordering a coffee to go with it, my sister said it was very enjoyable and "not too bitter" according to my caffeine-loving date.
Packing up our stuff, we surrendered our table as soon as we were finished to ensure someone else could enjoy their lunch.
---
The Verdict
Being based in the Aberdeen Market may make Avo a very unassuming venue for breakfast or lunch, but don't let the exterior of where this eatery is housed fool you.
Stroll in from the market's entrance on The Green and I guarantee you'll be impressed with what's going on in the ground floor, and how the business owners are trying to reinvent the space.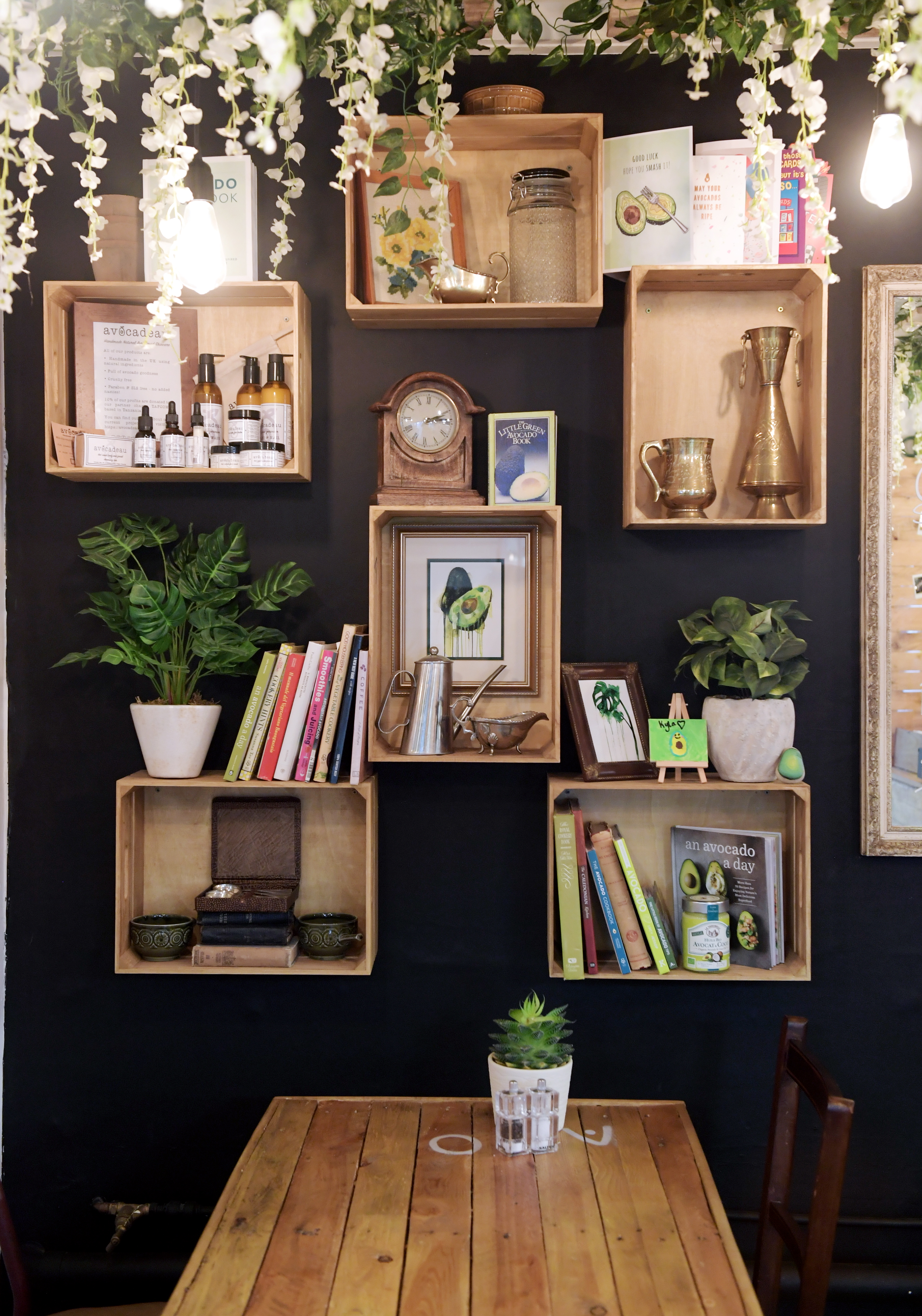 If you love avocado, then this is the place for you, and if you don't, you should definitely still give it a try as I bet you'll find something else you'll want to try on the menu.
Pay attention to the specials board because there's some real treats on there, and don't forget to grab a slice of that cheesecake.
Address: Ground floor, Aberdeen Market, The Green, Aberdeen
Price: £30.30