Food Review: Aperitivo offers up fresh and delicious Italian food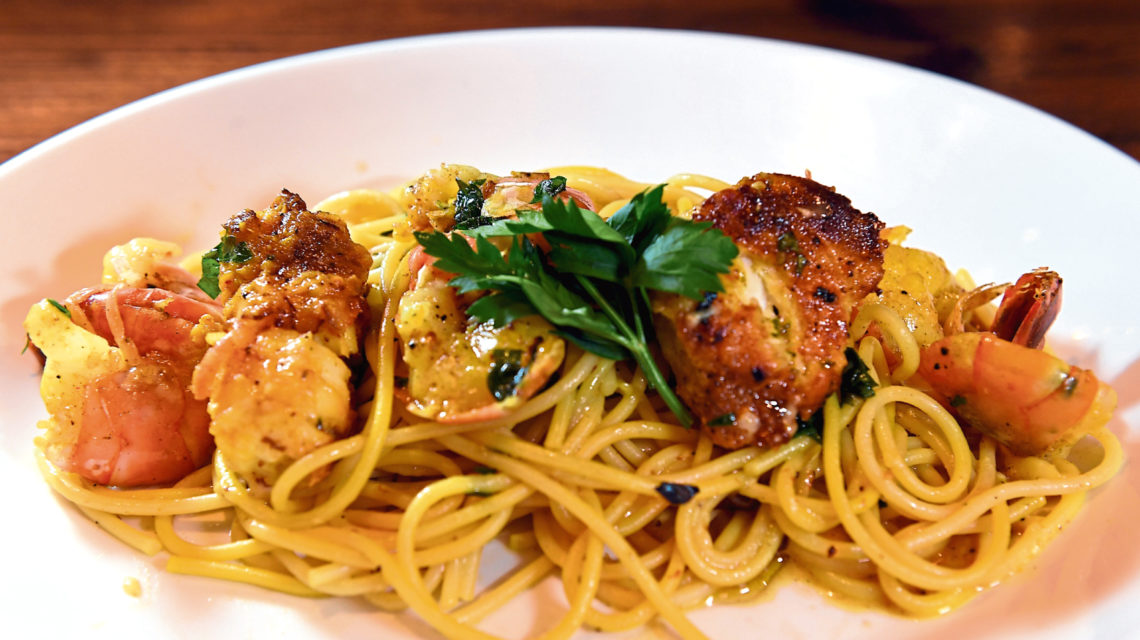 The Italian people are known to be a convivial bunch and the aperitivo, the custom of enjoying a drink and a snack with friends before dinner, sums up that sociable culture.
So it's an apt name for this gem of a place, which is all about celebrating Italian food, drinks and good company.
Situated just off Union Street on Bon Accord Street, the spacious Aperitivo restaurant is cleverly split into different areas, which gives each a feeling of privacy for you and your dining companions, whatever the size of your group.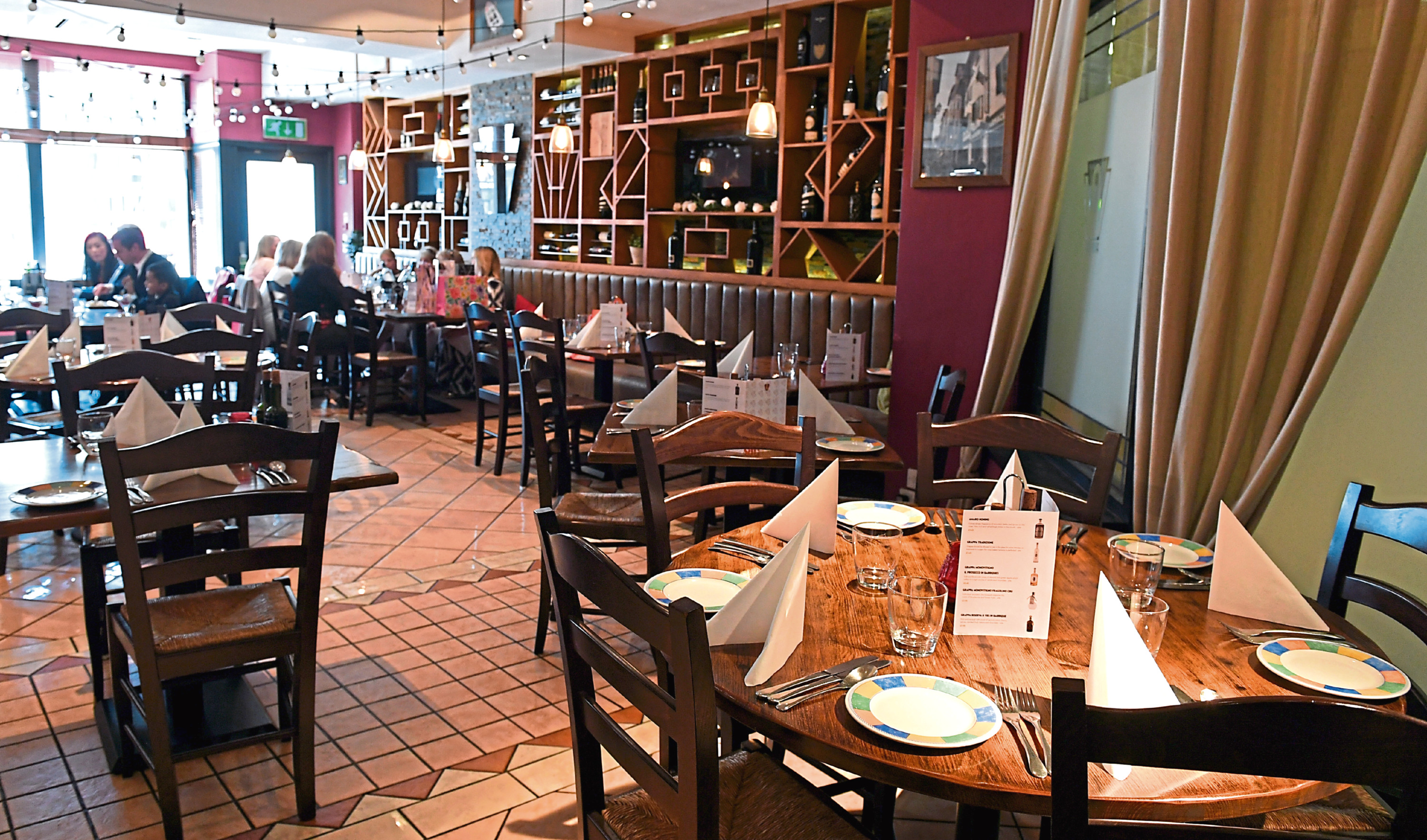 Decorated in 1940s' Art Deco style with a slightly rustic twist, it offers a warm welcome, catering for everyone from those popping by for a drink to couples seeking a quiet table for a romantic meal to families and those looking to celebrate on a large scale.
Its laid-back, flexible approach to dining sees patrons urged to pop by for anything from a drink and a snack to shared meze-style dining or the full three-course experience.
Unusually, it offers food all day at the weekend, which no doubt proves popular for those looking for a bit of sustenance after a shopping spree, or pals setting out for an evening on the town.
As we perused the menu, we reckoned it would be an ideal spot for graduation lunch or dinner and expected it would be inundated with family groups in the coming weeks.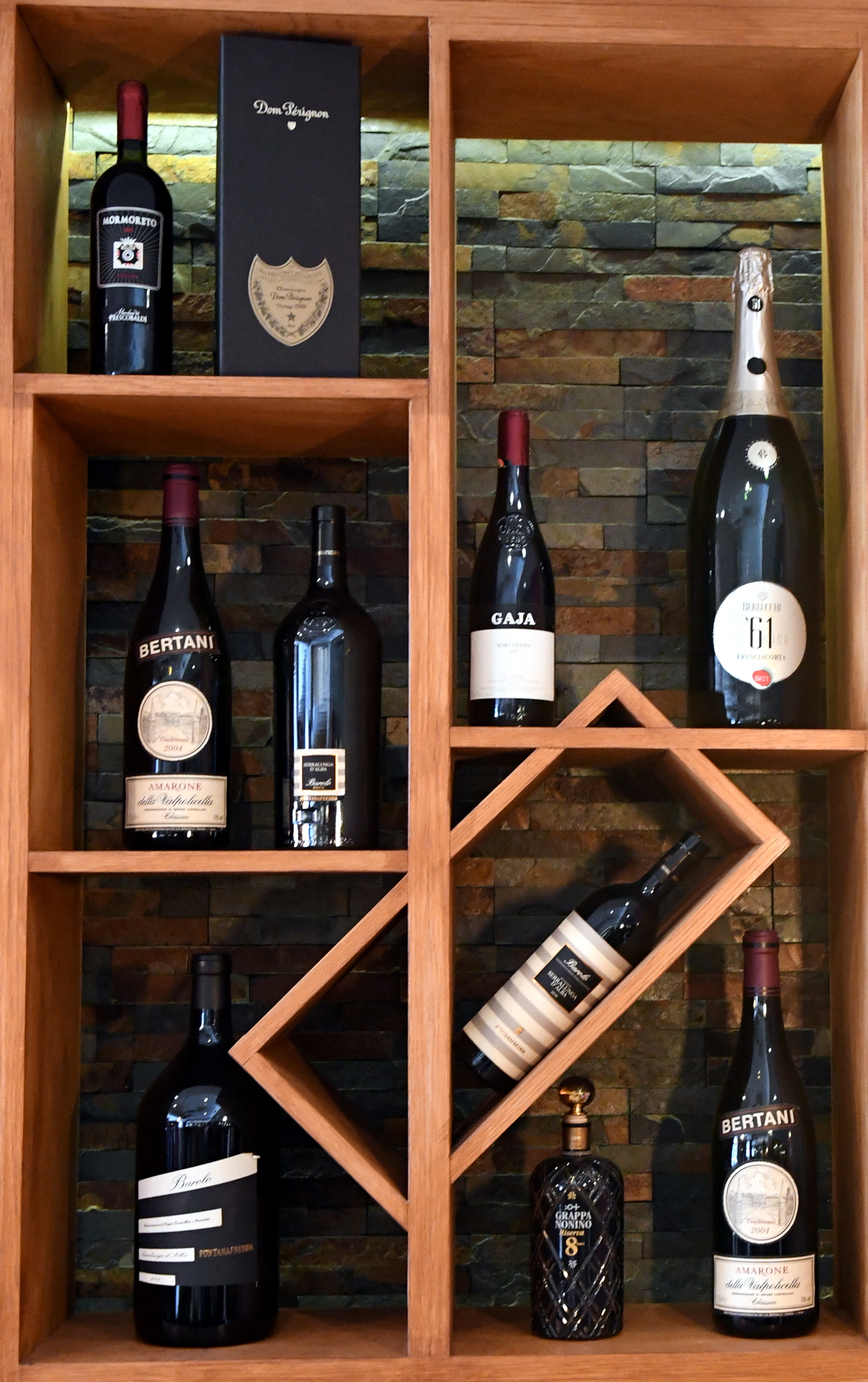 On the night we visited, tables of two predominated, but a large group of all ages, celebrating a birthday, was also being served, with staff taking it all in their stride and calmly able to accommodate all.
Aperitivo also has a wealth of menus, with the emphasis on southern Italian cuisine. They excel in fish, chicken and meat dishes and, of course, pasta. And there are choices on offer for kids, for vegetarians and vegans, a lunch/pre-theatre menu, a set menu as well as a la carte and an extensive drinks list.
---
The Food
So the evening was going to be all about choices and our first was to select where we'd like to sit.
My last experience of Aperitivo had been quaffing a glass of wine at one of the tables set up outside on a scorching summer day last year, which saw the place really buzzing.
The evening we visited was another sunny one and we were lucky enough to be able to bag a spot by the window, perfect for catching a few rays and for people-watching.
Attentive waiting staff quickly took our drinks order, presented the specials board – yet more choices – with the restaurant offering fish and chicken special plates of the day, and left us in peace to make our decisions.
A nice touch, which seems to happen in so few restaurants here but would be commonplace in Italy, was offering a jug of water and bread on the table.
Ever one for a deal, I went for the set menu, which offers two courses for £17.95, or three for £21.95, and decided on the intriguing sounding insalata roccoco – sweet roast peppers with a blend of olives, capers, rosemary and mint, finished with crumbled feta cheese.
It proved to be an intriguing mix of flavours – sweetness from the large, juicy peppers, saltiness from the capers and feta, sharpened by the mint and warmed by the rosemary. It was a satisfying taste hit and sparked the palate to life.
My dining companion, student daughter on flying visit, was reliving memories of Spanish holidays past and went for her old favourite, calamari fritti – fried squid served with a red onion, caper, tomato and white wine vinegar dressing.
The fishy delicacy was beautifully cooked in the lightest, crispest coating. Though I can't see past calamari with garlic mayonnaise, she was delighted with the Mediterranean salsa-style accompaniment.
Both starters were on the generous side and our charming waiter asked if we'd like to pause for a while before we requested our mains, which – when we later saw the size of the helpings – proved a very sensible suggestion.
So, after a moment to digest, it was forks at the ready again for our next course. The fish theme reigned supreme for both of us this time. I dived in for the salmon and asparagus risotto (risotto salmone e asparagi to give its authentic title).
This was a delightful bowl of perfectly cooked risotto rice – and this is no easy feat. Risotto is not difficult to make, but it is tricky to get just right and this was exactly that. Not dry, not gloopy, but firm grains held in a creamy, unctuous mix with beautifully tender chunks of smoked salmon and al-dente asparagus.
Garlic butter, parmesan cheese and a scattering of herbs completed the creamy, flavoursome bowl.
Not one to shy away from the full calorie content, I kept nodding when more parmesan was offered but to be honest, the balance was already just right. I couldn't finish the dish and I'm still regretting not taking the remnants home with me.
Sadly, as designated driver, I was on soft drinks only but it would have been beautifully complemented by a crisp glass of white wine.
My daughter was just as impressed with the large, steaming plate of spaghetti con pescatrice that was placed in front of her. Beautifully moist chunks of monkfish wrapped with smoked pancetta, pan fried with king prawns in a saffron and white wine sauce served with long pasta was another veritable feast, for which a £14.95 price tag seemed to be most reasonable. I wangled a taste or two and can attest to the quality of the perfectly cooked, chunky prawns, and the fish, left moist and flavoursome in the salty smokiness of its wrapper, perfectly complemented by the delicately flavoured sauce.
And give the girl her due, she managed to demolish the lot.
After another sensible pause, we reckoned we'd have a dessert to share. So another favourite was selected and the homemade tiramisu didn't disappoint. The sponge biscuits soaked in marsala and coffee in mascarpone cream were the perfect combination and a lovely end to our meal.
Again, staff were attentive and in no hurry to move us on, allowing us to enjoy a parting coffee and make our final decision – that we'd be finding our way back to enjoy dining Aperivo-style again soon.
---
The Verdict
Aperitivo offers a great range of food and drinks choices in a warm and welcoming environment, which almost makes you feel like you're dining on the continent.
A flexible approach to food makes it a great choice for groups with varying tastes, and long serving hours at the weekend are a bonus for those seeking sustenance outwith set lunch or dinner hours.
Food at varying price points is also a plus point. The lunch/pre-theatre menu at less than a tenner (£9.95) for two courses is a steal, but dishes on the a la carte menu are competitively priced for well-prepared fresh and, where possible, local produce.
Our experience this time was top notch, with beautifully presented and cooked food, served up by charming staff. Well worth a visit.
Price: £51.95
Address: 15 Bon Accord Street, Aberdeen