Food review: Aberdeen's The Braided Fig offers high quality restaurant food at affordable price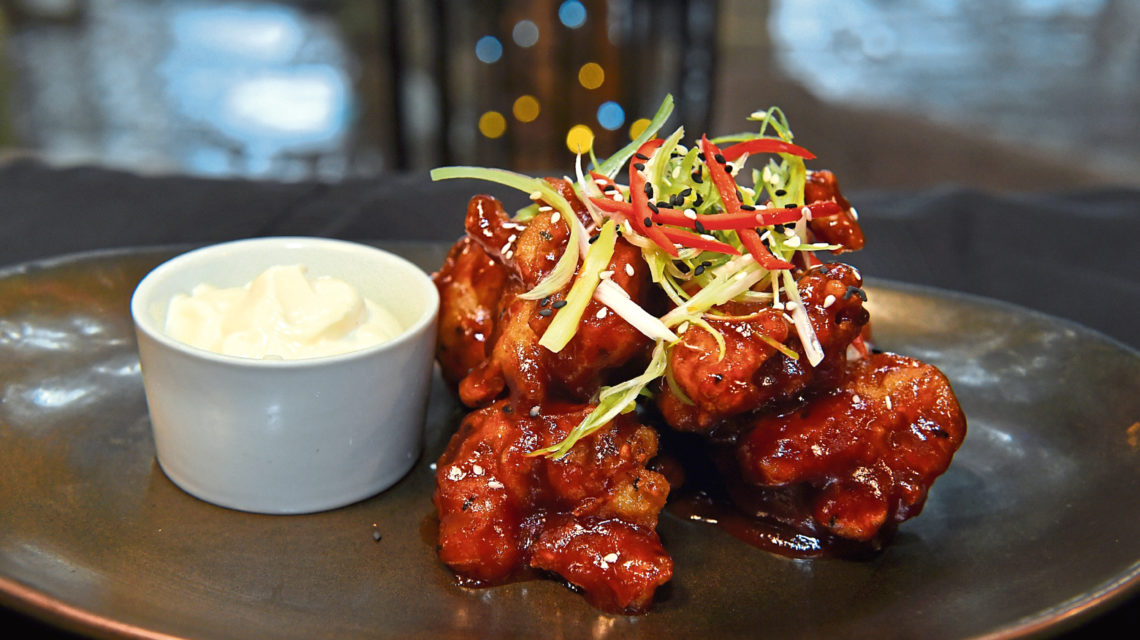 I'm not going to lie – I have really missed eating out in restaurants.
Lots of people love to shop, some like to workout at the gym, but for me, dining out, enjoying good food with great company and conversation trumps everything.
Not only do I love visiting various restaurants, coffee houses and boutique bars for their delicious fare, but experiencing hospitality is a much-loved hobby for me, its almost like a religious ceremony that I need to take part in, not just to test my taste buds, but for my mental wellbeing.
When I meet up with friends there's always food around, and with our dinner table consumed by computers, laptops and gadgets galore, there's nothing I enjoy more just now than getting out of the house with my boyfriend to get away from our screens.
Aberdeen's experience of lockdown "round two" seems to have really knocked the life out of the city, but from where I'm sitting, the hospitality sector needs us now more than ever.
So to help get my socialising and eating out adventures back in motion, I picked up the phone and booked a table for two at The Braided Fig.
Mask and sanitiser at the ready, we headed along last Thursday to indulge in what was on offer.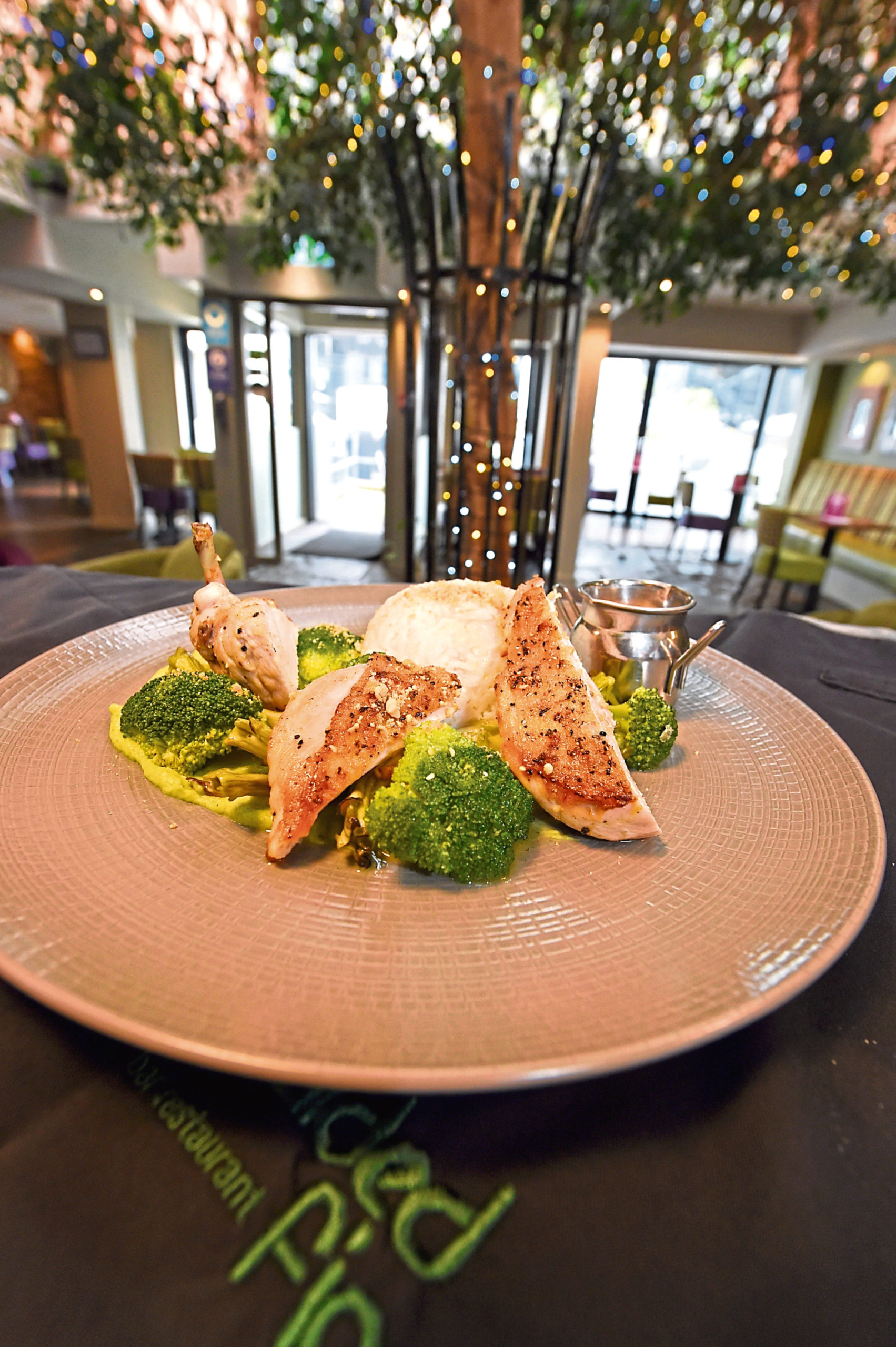 The Venue
Rocking up, it was hard not to notice the new addition of outdoor seating on the street outside. It was a cold night when we arrived, around 7pm, so I wasn't surprised to see few people taking advantage of the area, but it was mentally noted for a warmer afternoon, hopefully in the not too distant future.
Masking up before entering, it was clear to see the waiting area which was kindly indicated by a large sticker on the floor.
There was a hand sanitiser station on the wall which we took advantage of, and as we were doing so, we were greeted by the owner Lucy who was wearing a big smile on her face.
When booking on the phone, she had asked if my booking was for one or two households – which again she double checked on arrival.
Once everyone was happy she showed us to our table, which had a note on it clarifying that it was clean.
Seated by the window, there were a few other diners in the eatery at the same time as us. On the table was a helpful guide on how to navigate around the room if you needed to use the bathroom etc.
Lucy explained the specials to us and took a drinks order, too. She passed us the paper menus which would later go on to be recycled after use.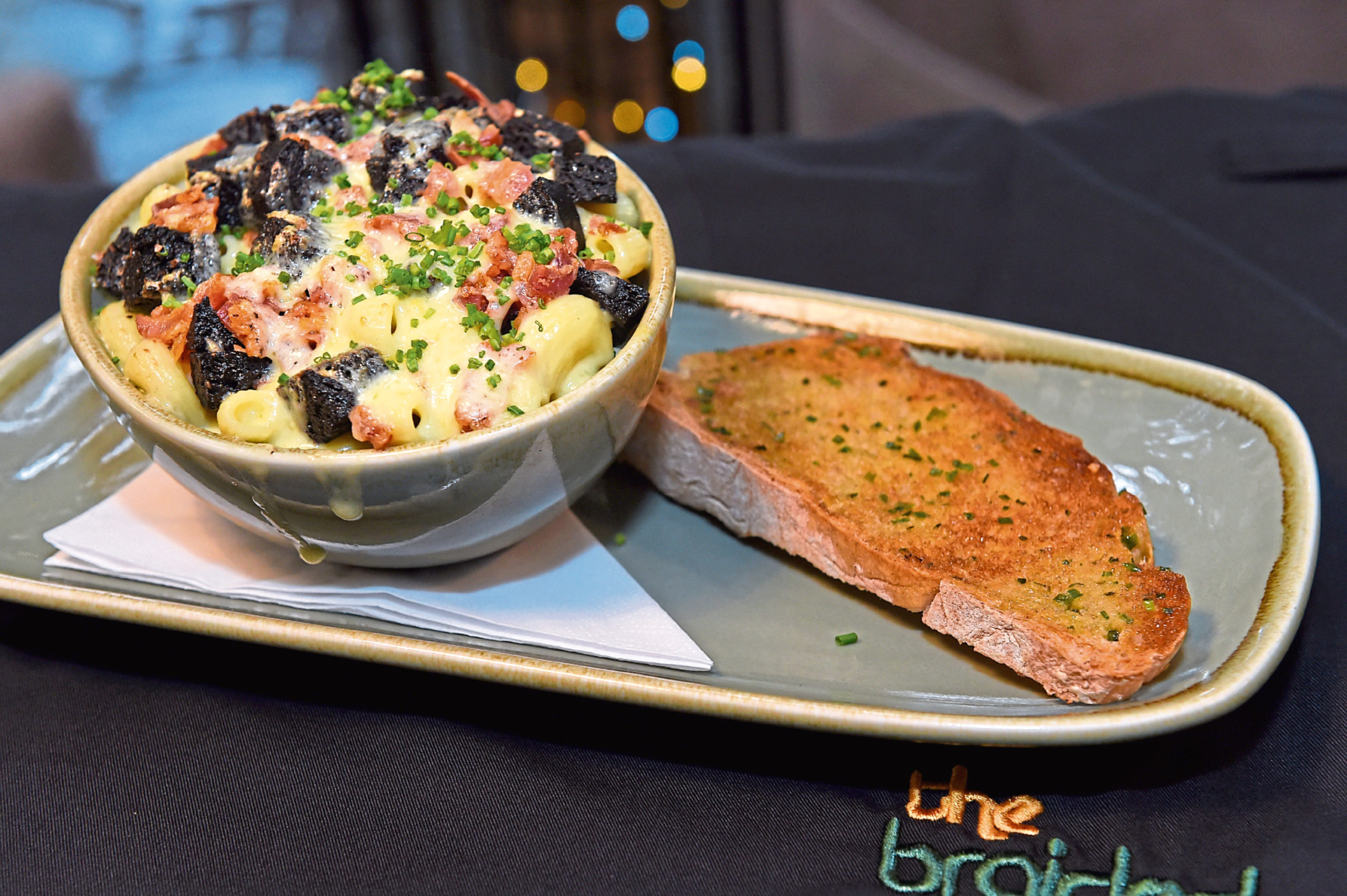 The Food
The soup of the day had peaked my boyfriend's interest but it was the Korean cauliflower, a vegan starter, that I had eyed up and bagsied. Served with a parmesan crouton, the bowl was big, bold and beautiful. Thick, it was packed with thin slices of soft onion which spilled over the side of every spoonful. The crouton was fried and was hard to break up in the bowl, however, it was soft in my mouth and surprisingly, the soup wasn't overly filling initially.
As well as the crouton, there was also a slice of homemade bread on the side to dip in.
One way to get people to eat more vegetables is to lightly deep fry them and lather them in the most delicious sauce. And that's exactly what The Braided Fig do with their Korean cauliflower. Inside the crisp, lightly batter was the soft veg, but it was the gochujang sauce which was the star of the show. Easily kicking BrewDog's popular cauliflower wings off the top spot for the best deep fried veg, the gooey, syrupy sauce was sweet, tangy and absolutely outstanding. The smooth vegan mayonnaise it came served with was a great addition, but to be honest, those florets on their own were more than enough.
It wasn't just the food we were both impressed with, the dishes each was served in were individual and quirky, and added to the overall experience and beauty of each one.
Clearing and serving the courses was seamless, and when the mains arrived, my boyfriend's eyes lit up immediately – probably due to a mound of pasta spilling over the top of the bowl arriving in front of him. Topped with rich black pudding and crispy bacon lardons, the cheesy, melted bowl of goodness was exactly what he was needing.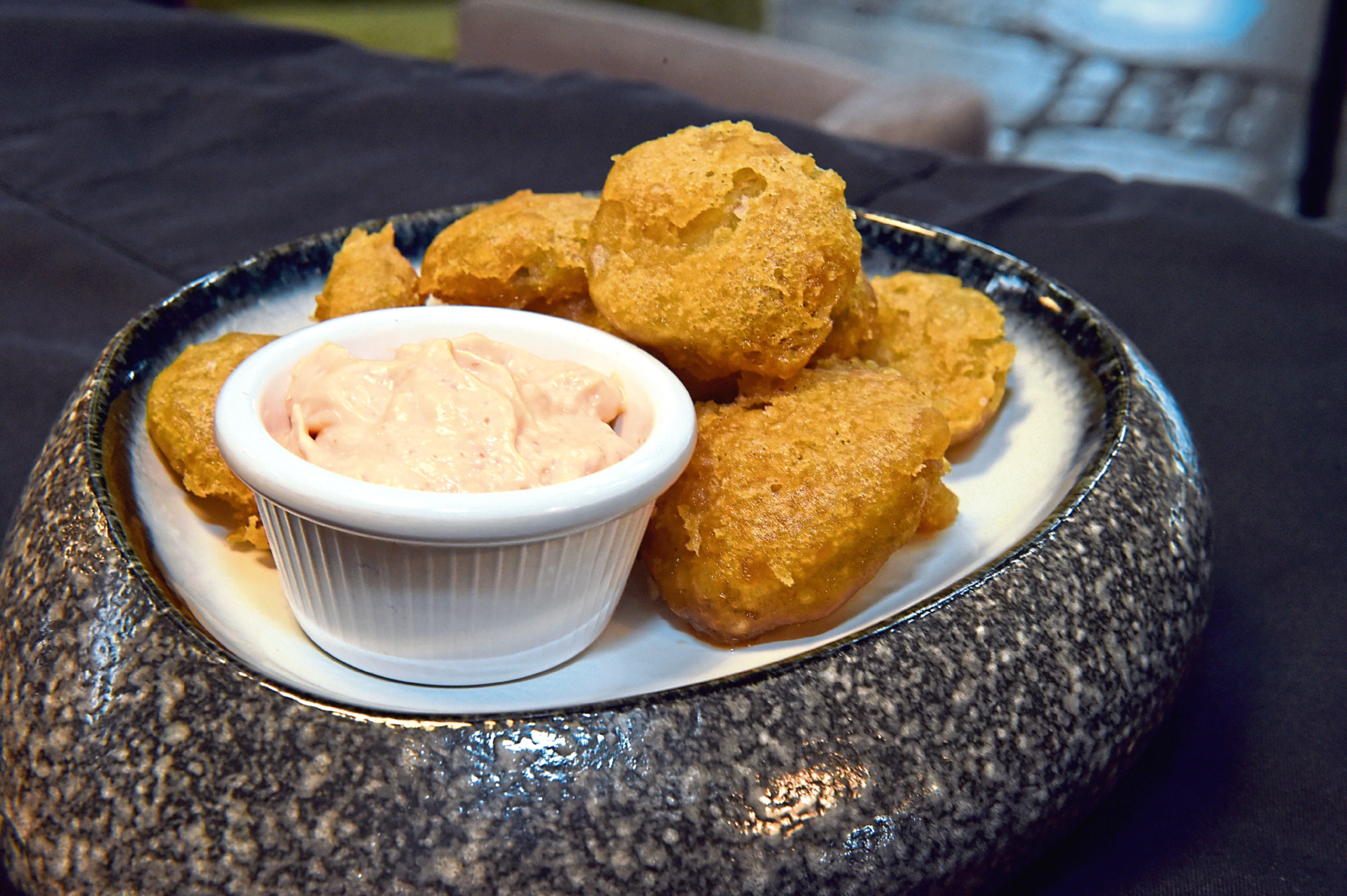 A layer of molten cheese acted as a blanket, hiding the large pasta pieces below, keeping all the heat in.
Packed with carbs and huge chunky pieces of macaroni, he stirred in all the tasty toppings to ensure they lasted the entirety of the dish.
Made with an Isle of Mull cheese sauce, the garlic sourdough on the side was the perfect accompaniment to the meal. The cheese sauce was quite strong in flavour and was smooth and creamy. Although he figured he could smash the bowlful, he didn't quite manage and gave us both a good laugh by getting black pudding of all things stuck in his teeth. Dinner and entertainment is definitely the way to go when there's no music allowed to be played in eateries.
The chicken satay had a slight Scottish twist on the Thai dish, served as roast chicken supreme with coconut rice and an array of broccoli. The broccoli came in all shapes and sizes. From a bright green puree beautifully styled around the plate, to a large tender stem piece, not to mention the steamed version you'd expect to see as part of any Sunday roast, the way they had incorporated the vegetable into the dish in numerous ways was very creative. The roasted peanuts were sprinkled across the dish, mainly on top of the light and fluffy coconut rice.
The peanut satay sauce was the real winner here. Chicken, while juicy and succulent, can sometimes lack in flavour a little. Served in a small metal jug, pouring on the homemade sauce completely transformed it. You could tell immediately it was homemade and was so smooth and delicate in your mouth. There were no artificial flavourings to be found, and the fact it was made from scratch and was still as smooth as it was speaks volumes for the talents hidden within the kitchen.
Absolutely stuffed, we couldn't finish it all, which is very unlike us. Forcing ourselves to eat as much as we could, our forks hitting the plate echoed our defeat.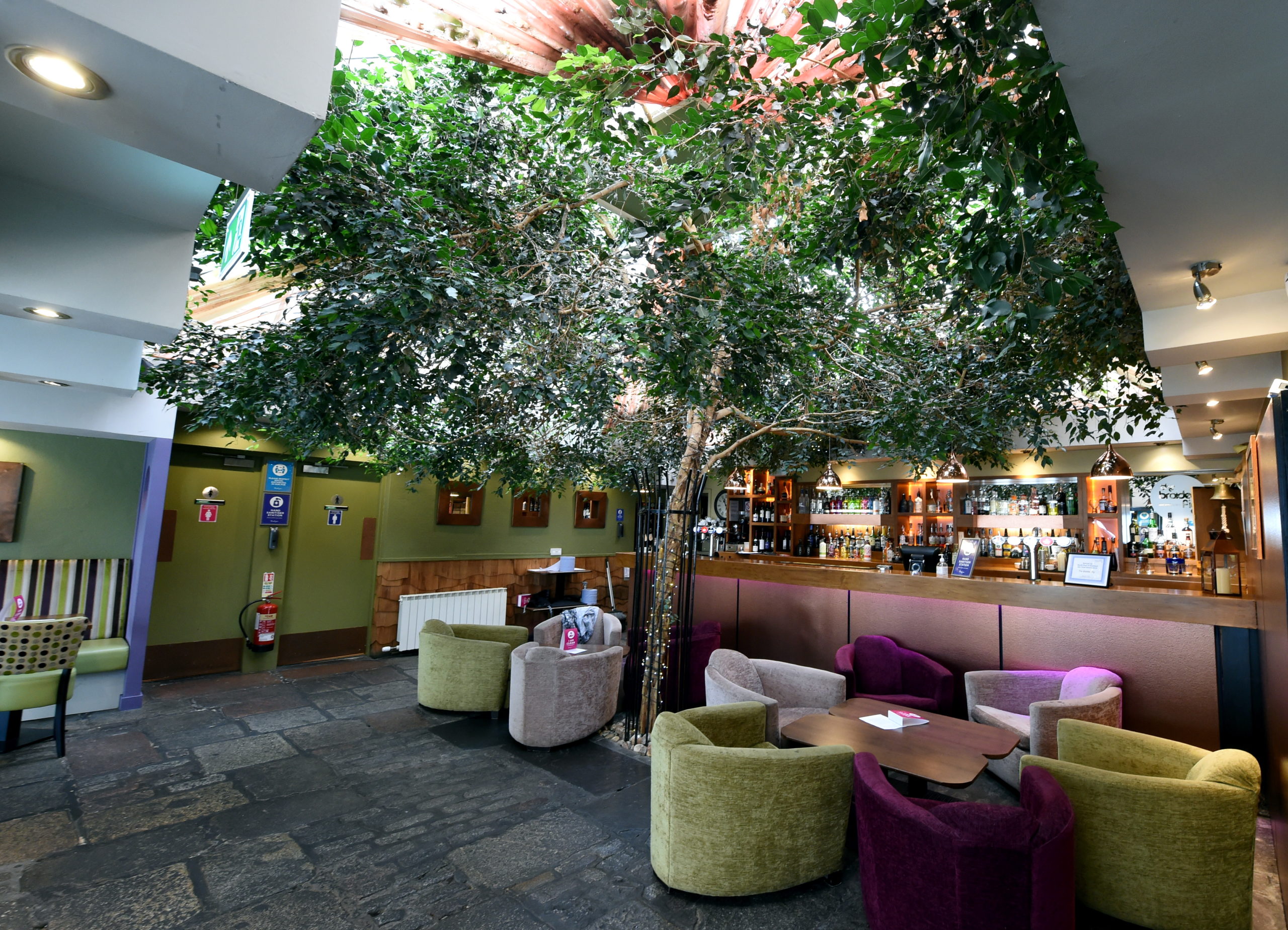 The Verdict
The Braided Fig is one of those eateries which I personally think is extremely underrated. Not only can the staff not do enough for you by retrieving extra drinks and checking up on you throughout service, but the food is just outstanding.
Somewhere easily overlooked, due to its location around the corner off Union Street, this is one of Aberdeen's hidden gems.
You get high quality restaurant food which is not only plated as well as some of the top end venues in the city, but at a very affordable price. And better still, the eatery is offering 25% off your food for pre-booked reservations Tuesday to Thursday throughout September which is even more of an incentive – or excuse – to get back out and support local venues.
Address: 39 Summer Street, Aberdeen AB10 1SB
Price: £47.54 (with 25% discount promotion running Tuesday to Thursday throughout September for reservations only – max discount is £10 per person).
A £4.75 service charge was added to the bill