Food Review: Aberdeen's No. 10 Bar & Restaurant offers up food you can't resist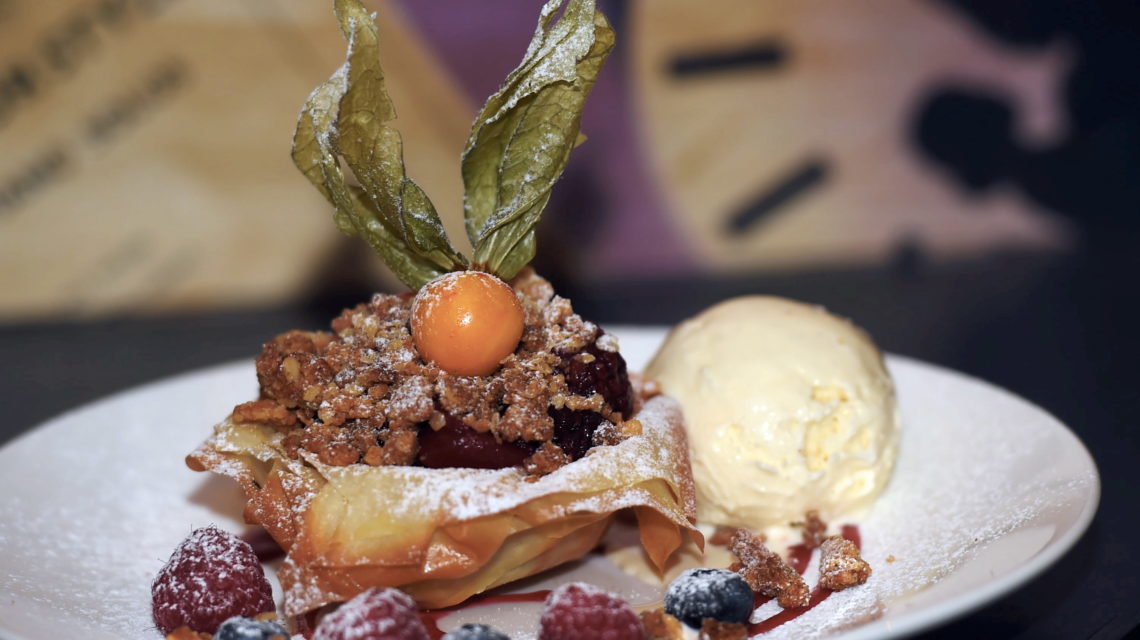 I think it's fair to say we are all just a little fed up at the moment. Fed up of winter, the constant political drama over Brexit, budget cuts and anything negative, really. People are looking for an escape from everyday stress in one form or another.
Well, I'm happy to report that on a recent chilly Friday night in the Granite City I found the perfect safe haven. Offering a comfy, cosy seat and a stand-out meal was No.10 Bar and Restaurant. And I brought great company to enjoy it with me, too.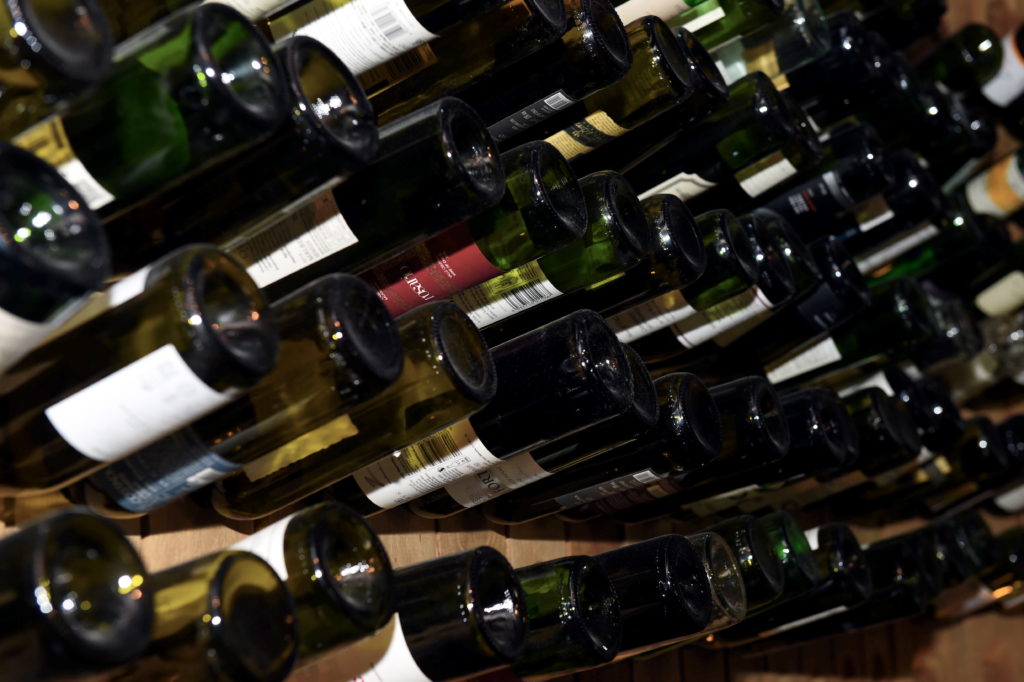 Situated in the heart of the west end and owned by the McGinty Group, I'd heard really good things about the establishment.
Keen to try it out, my friend and I booked a table after reviewing online the menu, which looked like a winner.
We tottered down the steps that led into No.10 and swung open the door into the bar space – the place was heaving. A glance towards the restaurant on the right and it mirrored the bar – packed.
But no sooner had we walked into the restaurant than we were greeted by a polite waiter who took our coats and led us to a table in the corner.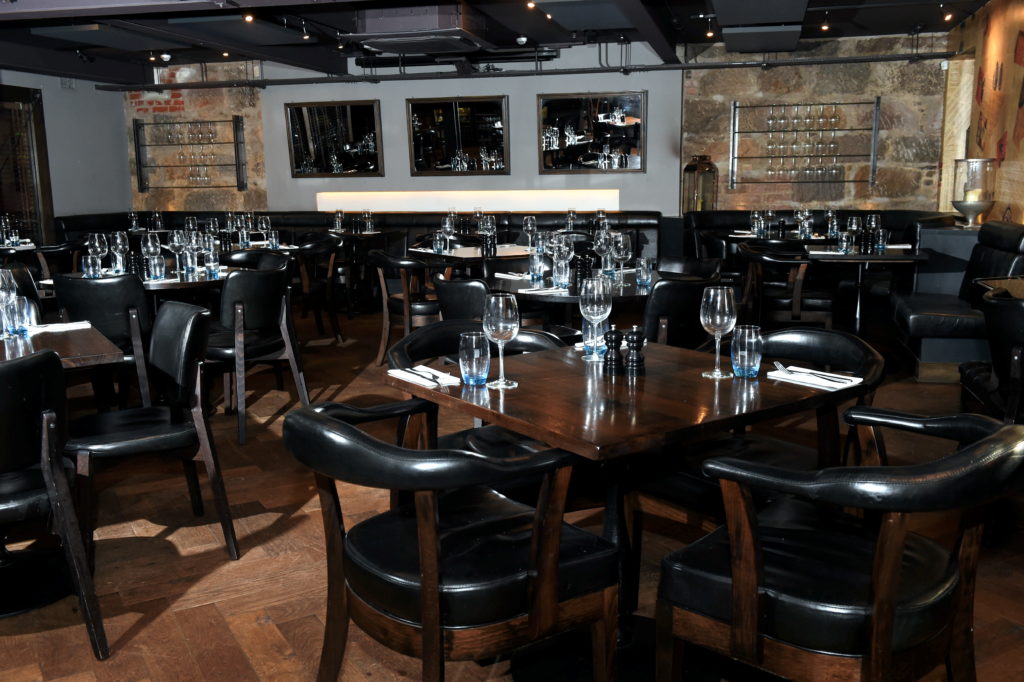 A favourite feature of mine anywhere I go, the back of the room had exposed brick walls on which three mirrors hung, giving the illusion of even more space. Wine glasses hung from stylish shelves too – setting the tone for the evening, perhaps.
Opposite us, the wall was decorated with sheets of music and oversized lanterns were dotted about. The room was dimly lit, making the whole vibe of No.10 feel cosy, romantic and relaxed. The venue gave me a homely feeling, like I could just sit back, enjoy my meal and feel at ease in a happy little food and wine bubble.
I'd found my sense of escapism and I didn't have to travel far either.
---
The Food
After ordering a bottle of sweet rose to share with my dining partner, we chuckled as the attentive waitress asked if we wanted to taste it first to see if we liked it. We were confident we would.
My friend asked if she could see the vegan offering and our waitress quickly returned with a whole vegan-friendly menu. I was relieved my friend was being catered for as she ordered the root vegetable and mixed bean chilli.
I, on the other hand, was craving something a little more traditional and the roast chicken supreme sounded mouth-wateringly good. Our impressive waitress, who seemed completely clued up on the menu, kindly informed me that if, I preferred, the chicken breast could be served without the bone. I opted for that and also asked for the dish without black pudding – I'm just not a fan.
My friend and I sipped on our wine and yapped away until our mains arrived, which didn't take too long. First impressions count and my little eyes bulged when I saw our selections. Both were plated attractively and we were eager to get stuck in.
I shuffled some buttered mashed potatoes on to my fork to start. Creamy, smooth and definitely buttery, they were (and I don't use this word lightly) perfect. At home I dream of being able to make mashed potatoes like that. I cut into my chicken and scooped up some of the wild mushroom and grain mustard sauce. Then I repeated this process over and over – I couldn't get enough.
Not only was the chicken tender and moist, but the sauce was even better than I had imagined. The soft mushrooms went down easily and the mustard gave it all a little tang. Between the creamy potatoes, the tender chicken and the creamy but slightly tangy sauce… I swear I could eat that dish again and again.
As I scoffed down my main I understood why No.10 came so highly recommended. But I suddenly felt bad, I'd been so focused on my plate I'd been eating in silence. However, my friend was clearly not fazed as, when I looked up, she had already finished the vegan chilli which came served with wild basmati rice, coriander chutney and tortilla chips.
The chips were great for scooping up the generous portion of chilli which was a good substitute for a meaty dish. With just the right amount of spice and the welcome addition of chutney, it was lapped up and she declared how filling her meal was.
Feeling satisfied, we would have passed on dessert but I wanted to experience No.10 to the full. Plus, I have a sweet tooth and I just can't disappoint it. And disappoint it I did not when I ordered the warm chocolate brownie with white ganache and dark chocolate orange sauce.
My friend, again browsing the vegan menu, opted for the spiced apple with mulled berries and vanilla ice cream. Beautifully presented, she happily tucked in and her tastebuds were rewarded with sweet flavours from the fresh berries. The spices complemented the apple and berries, and was an all-round refreshing dessert.
The orange flavouring was most prominent when I bit into my rich, chocolate brownie. The sweet chocolate flavour really blended nicely with the orange sauce and the white chocolate finished it off perfectly. The combination of sweet flavours might sound a little too much, but it wasn't and it left a long-lasting taste in my mouth.
---
The Verdict
How do I summarise my experience at No.10? Well, the following day I told my parents and my sisters that they needed to book a table immediately because I'd had the best meal in a long time. I think that says it all.
Word of mouth is a powerful tool and I will be recommending No.10 to everyone I know, much like my friends who'd dined there previously had recommended it to me. It's a safe bet, but don't let the word safe fool you, there's nothing basic about the menu.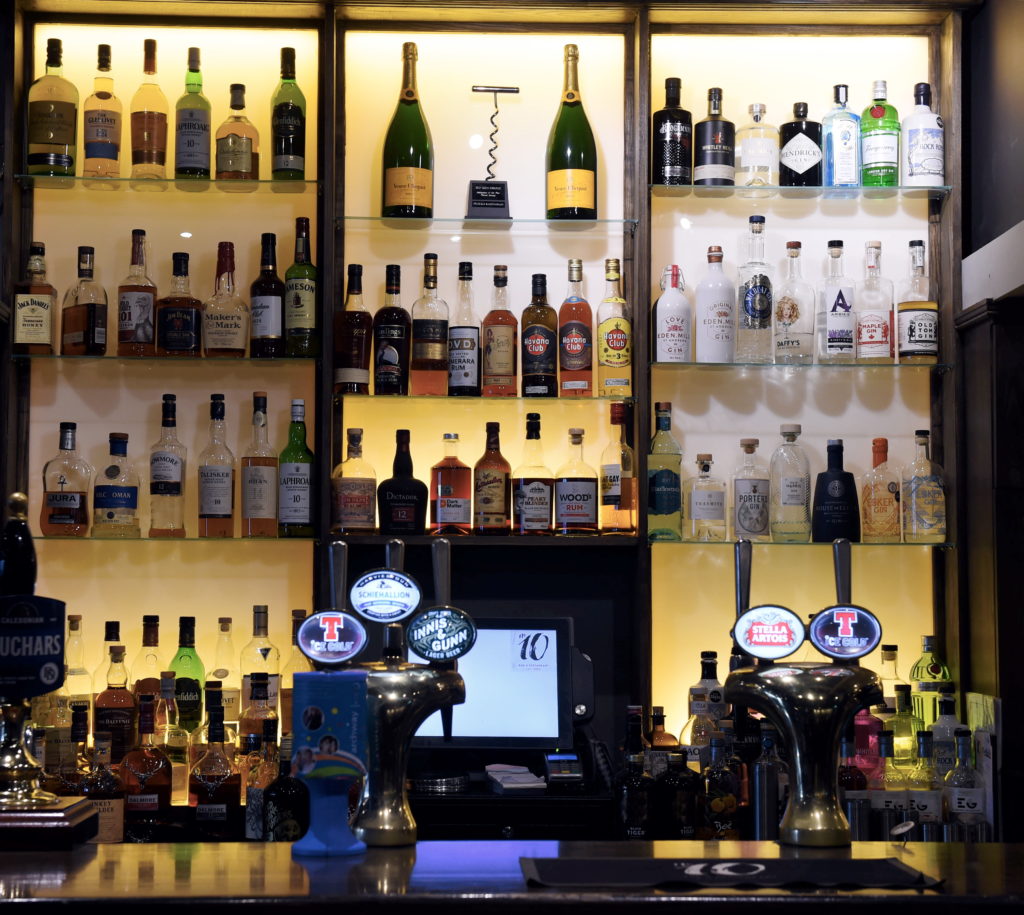 Since visiting the restaurant, I believe the spring menu has been launched with a new offering available. I'll be certain to spring right back to No.10 to try the new dishes out soon and embrace the feeling of escapism No.10 allowed me to feel as I soaked up the atmosphere in my happy, little food bubble.
Address: 10 Queens Terrace, Aberdeen
Price: £64 including drinks