Food review: Aberdeen's BioCafe is a sweet place to dine out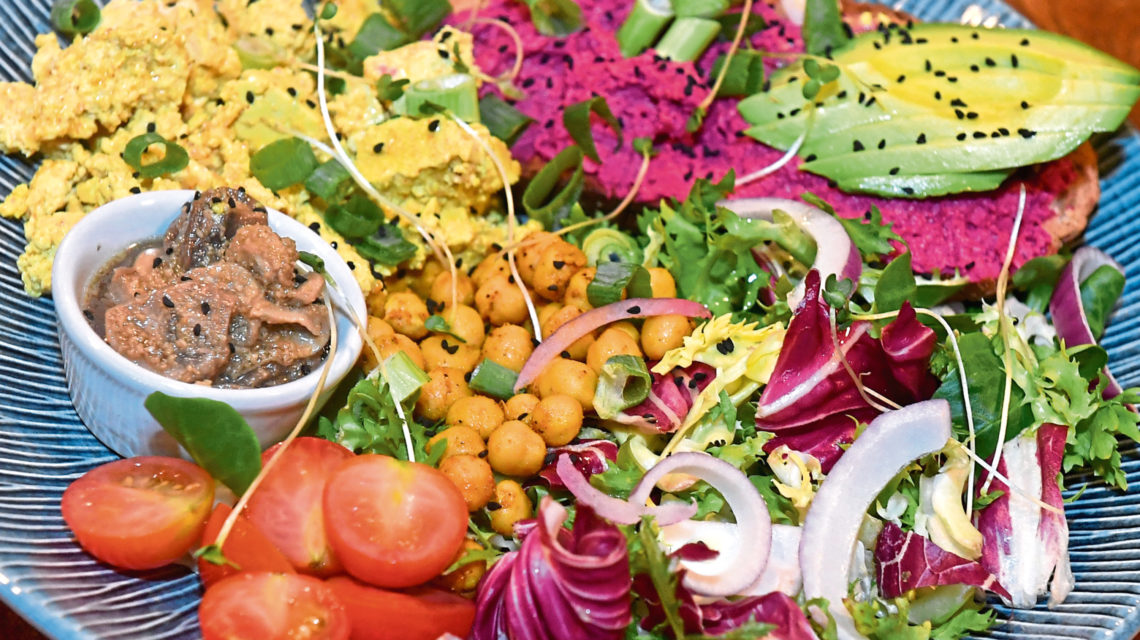 Sometimes there's just nothing better than a spot of brunch to set you up for the day.
Especially when it's a day filled with shopping, family visits and catching up with friends.
So that's exactly what we did the other weekend when we fancied something fine to eat.
Discussing where to visit the night before, my boyfriend and I decided to book BioCafe on Rosemount Viaduct, prompt for it opening at 10am.
Launched in spring last year, this was not my first trip to Aberdeen's first refined sugar-free cafe.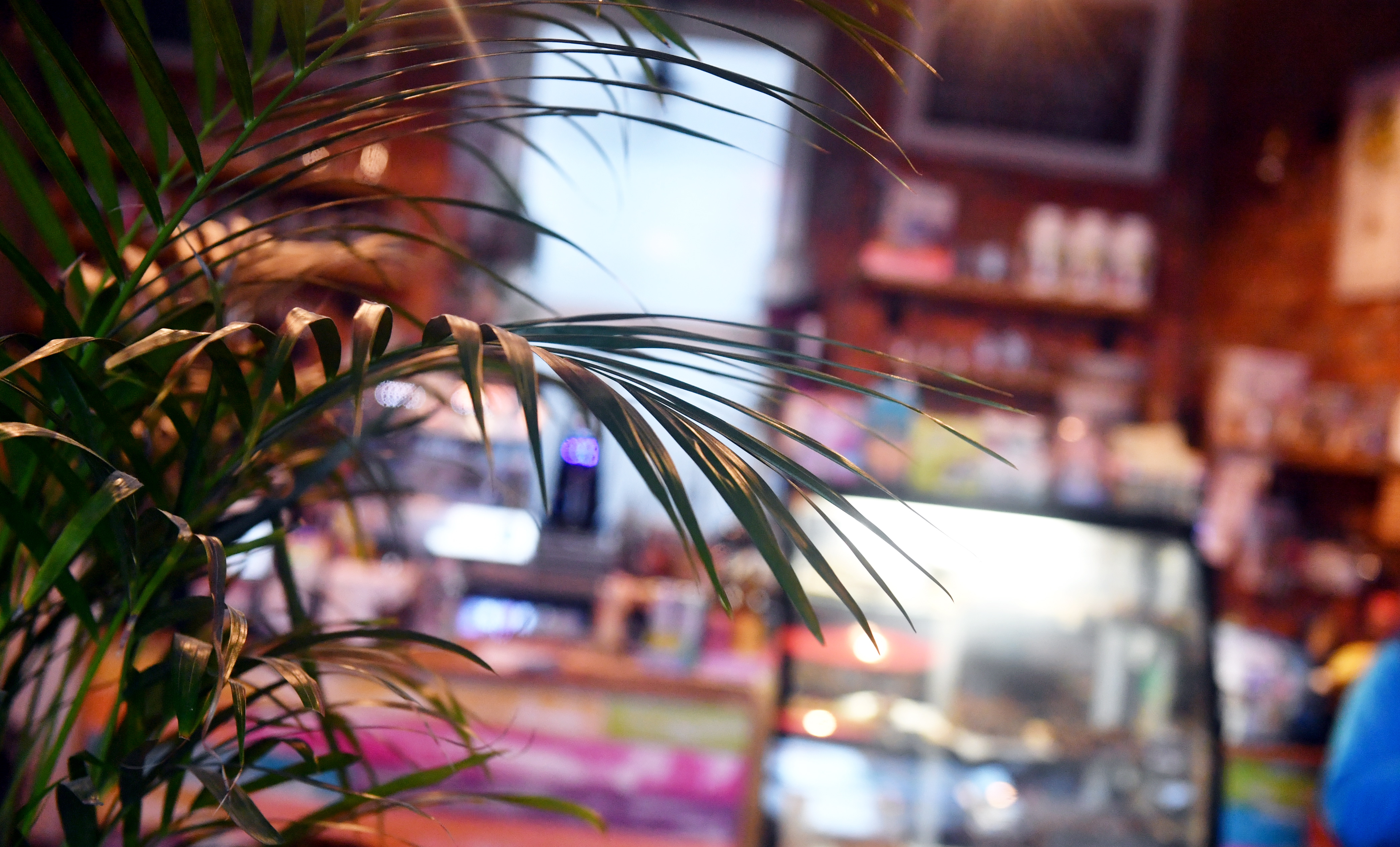 Now the idea of everything being sugar-free, to me, almost sounds like a nightmare coming to life, but just as looks can be deceiving, so can perceptions.
The cafe – from the street – doesn't appear to be overly big, but venture inside and you'll find this eclectic space doesn't just comprise the welcoming ground floor cafe, but a large basement below, too.
Spying a comfy sofa as soon as we stepped through the door, I immediately dived for it.
We cosied up on the squishy chair and deliberated about what to have. Sweet or savoury? Craving both I studied the menu. The rose and pistachios porridge sounded lush – as did the smoothie bowl, but it was the Mediterranean waffle that I finally committed to.
Heading to the counter I placed our drinks and food order, and picked up a couple of glasses of water and some cutlery from a side table.
The table we were seated at was an Instagrammer's dream – to be honest, the whole place was.
Mismatched furniture decked the cafe out and the knick-knacks and accessories which were placed throughout the eatery and on its walls didn't look out of place.
From wind chimes to a guitar, to snow globes, books, paintings and plants, everything you could possibly imagine peeked through the nooks and crannies of the venue.
---
The Food
Admiring the exposed brick wall our seat was placed against, I didn't realise our server had been and gone with our drinks. A first for me, I ordered a flowering tea and my boyfriend went for a banana and date lassi smoothie.
Thick and made of fresh banana, his drink was smooth, light and wasn't overly filling, which he was surprised at.
The strong banana flavour was exactly what he was looking for, and the blitzed dates added a natural sweetness to it.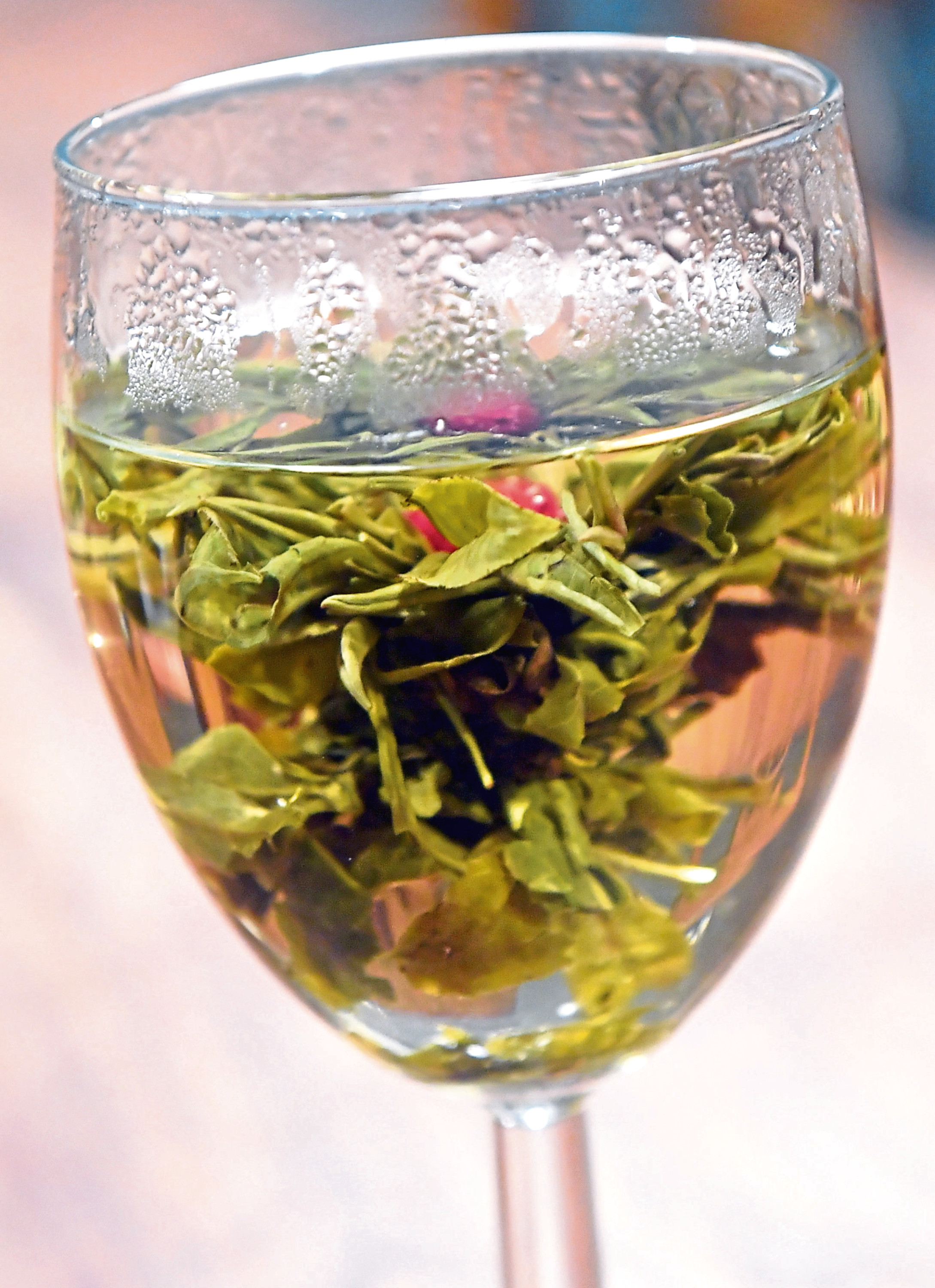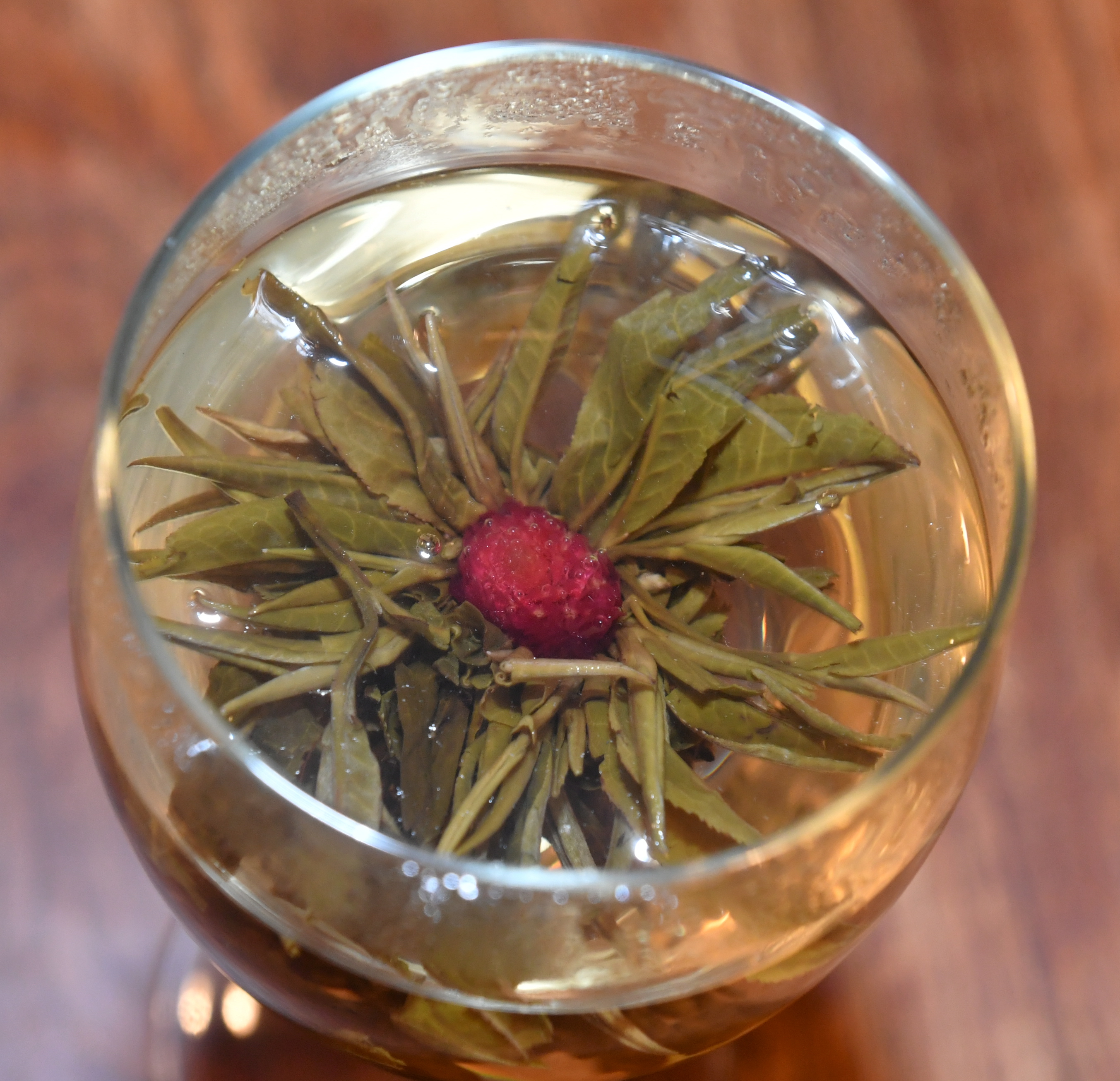 My flowering tea did just that, it blossomed slowly in front of me, revealing a beautiful pink flower. Stimulated by the boiling water I poured over it, in time, the bud opened, letting all of the flavour of the petals and the flower disperse into the water, creating a refreshing floral tea.
We'd been so preoccupied with the table entertainment that it felt like it was no time at all until our brunch arrived.
With my boyfriend opting for the loaded scrambled tofu, I didn't know which of our dishes looked better. Both bursting with colour and a spectacle of stunning foods, it was hard to pick where to start.
The rainbow of goods on my boyfriend's plate included tofu, beetroot hummus, avocado, onion, mushrooms, chickpeas and salad. There was an explosion of wholefoods on it and every element paired perfectly with the next.
The tofu itself was delicious. Warming with a curried hint, there was plenty of turmeric, giving it a bright, vibrant colour.
The beetroot hummus was served on small slices of toasted bread and topped with black sesame seeds. It was creamy, fresh and sweet, and my boyfriend absolutely loved it. As for the ramekin of mushrooms which had been tossed in fresh garlic and oil, they were phenomenal. The chickpeas added a whole new texture to the dish with their more chewy consistency. The only thing he didn't enjoy as much as the rest was the avocado – purely because he said it wasn't 100% ripe and a little harder than he'd have liked it to be.
The Mediterranean waffle I'd ordered was just as good – I'd say it's probably the best savoury one I've ever had. Hot and thick, it was topped with creamy feta cheese (which they also had a vegan alternative for), salty black olives, incredibly juicy sun-dried tomatoes, sun-dried tomato paste, balsamic glaze, walnuts and a range of salad leaves.
Taking a forkful of every ingredient I could fit on, the dish was incredible. The paste was packed with flavour and had a tanginess to it, and even better there was a lot of it, which meant it lasted. The whole sweet sun-dried tomatoes were phenomenal and counter balanced the more distinct olive flavour. Thin slices of red onion also made an appearance and added a punchy pungent flavour to it – while not overpowering the whole offering.
Bringing a crunch, the walnuts were also creamy and added a beautiful texture to the dish, and the salad offered a freshness (and a lovely crisp colour), too.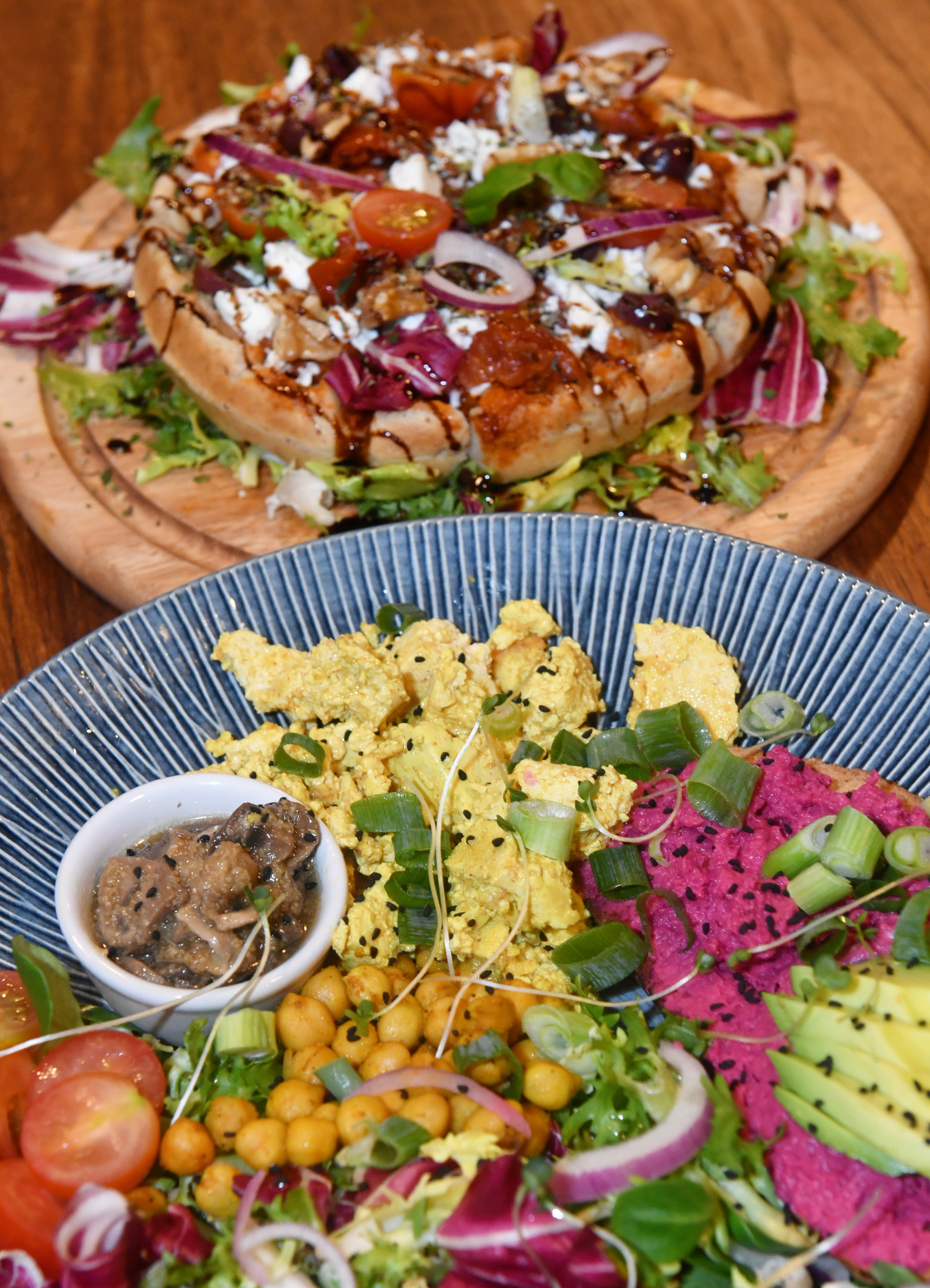 There was plenty and I struggled to polish it off so I recruited some help from my fellow diner.
I'd spied the home bakes when I was at the counter so they had always been in the back of my mind.
Of course, I couldn't leave without trying them, so we both decided to order one each.
There's only some things I'll happily share, and chocolate isn't one of them.
I headed back up to the counter and ordered a slice of the Bounty cake for me and the millionaire shortbread and a coffee for him.
Both cakes looked and tasted great. My coconut-fuelled bake was delicious and the drizzling of dark chocolate over it really added a beautiful richness. It was sweet, but not overly so, and the nutty flavour worked well with the slightly bitter chocolate.
The millionaire shortbread had a thick layer of caramel but my date did point out that as nice as the chocolatey biscuit concoction was, he still preferred the full-on sugar hit he gets with a tray bake.
Set for the day, we made off within the hour and headed into the madness that waited for us in the shopping centre.
---
The Verdict
For those who have never tried food in a cafe centred around vegan and vegetarian dishes and sustainability, I urge you to go and try out BioCafe.
Not just for the magnificent food you are served, but for the friendly warm welcome you receive, too.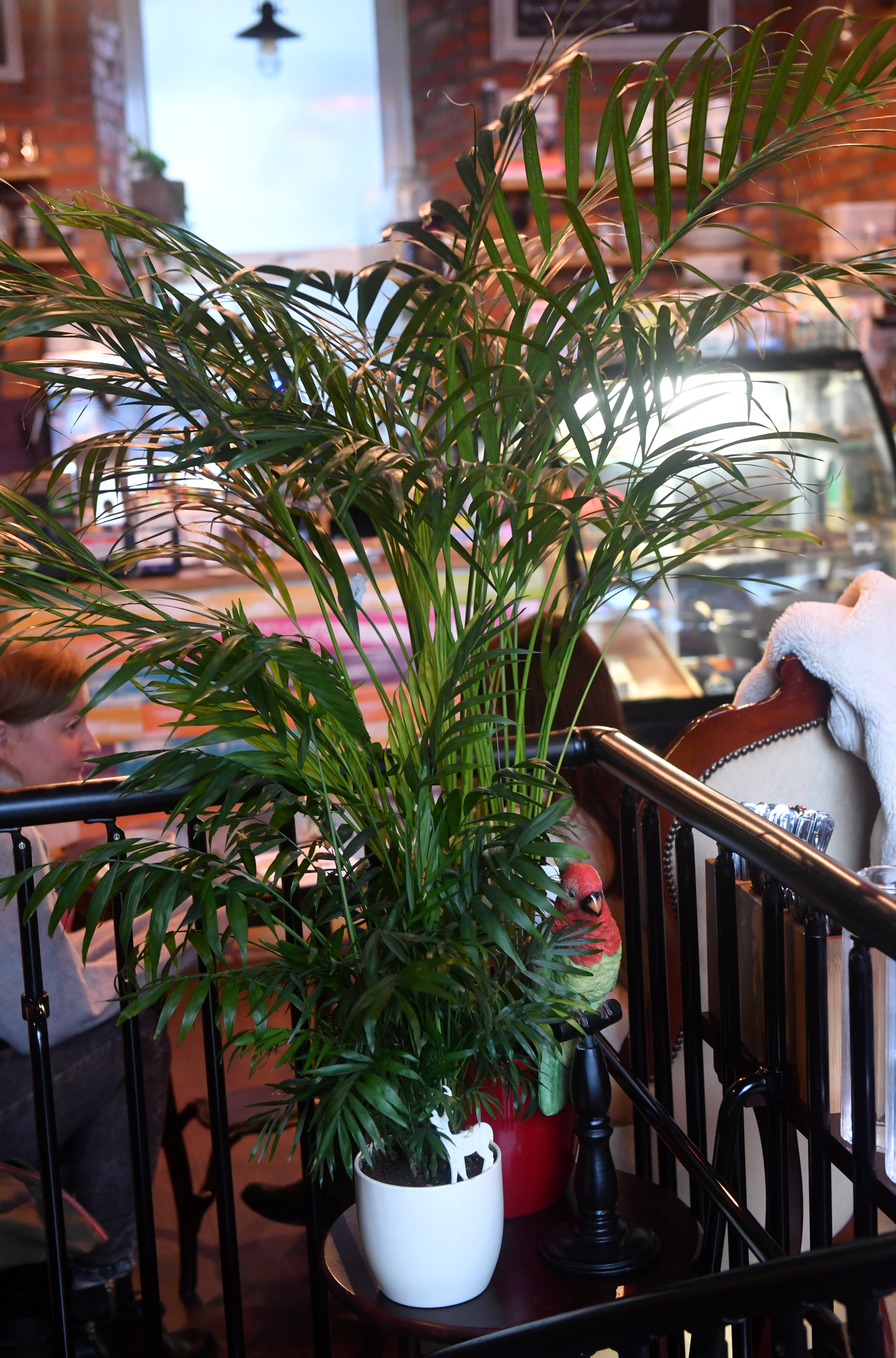 Open for breakfast, lunch and dinner, there's plenty of different things to try out. You can even just nip in for a quick coffee with your dog if you like.
In the summer months you'll also find a few outdoor tables customers can enjoy, but during winter, it's best to cosy up on the comfortable seating where you could easily spend all day.
Price: £31.20
Address: 39 Rosemount Viaduct, Aberdeen, AB25 1NQ