Food review: Aberdeen Inspired Nights street food market offers mouthwatering options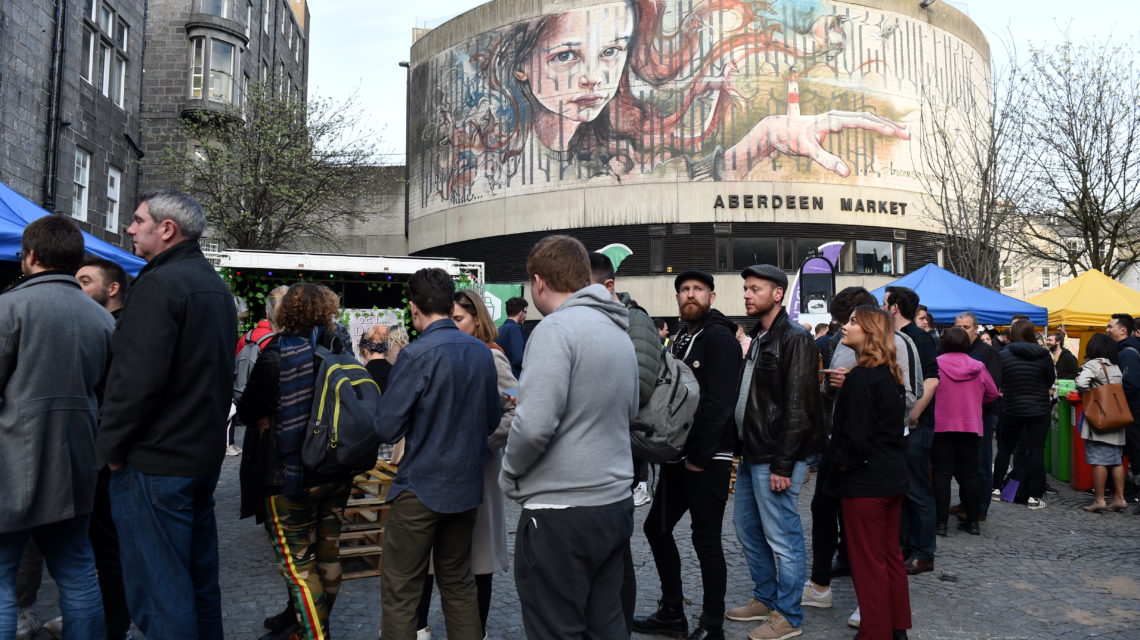 Street food has become something of a phenomenon over the past few years.
It's popular in cities all over the UK including Glasgow and London, and now Aberdeen too. Street food is taking over and it's taking over fast.
One organisation championing the era of food markets is Aberdeen Inspired. Arranging its Inspired Nights street food market in the Granite City, the event will take place one weekend every month right through until September.
Booking the first event into the diary, I headed down to the first Inspired Nights event this year to check out what was on offer.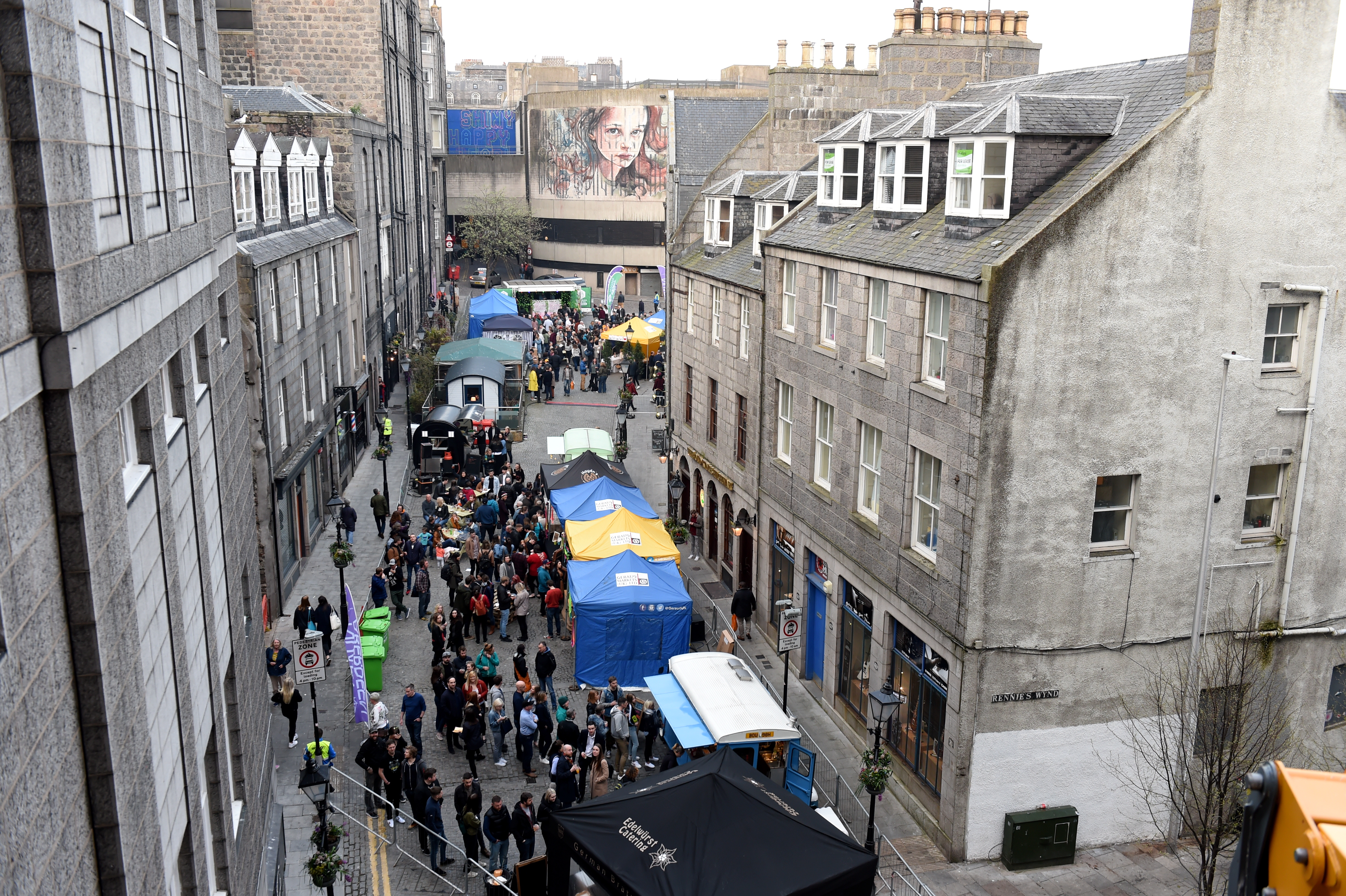 Turning into The Green where the market was being held, I was met with a swarm of people. It was heaving. The food trucks were all pretty busy, as were the drinks queues, and there was a line-up of DJs and musicians ready to keep guests amused as they chowed down on the range of dishes in their grasp.
But where to start?
---
The Food
A familiar face stood out among the crowds and we ended up in the queue for one of Haydn's woodfired pizzas – a food stall I had booked previously for my boyfriend's birthday soiree.
It didn't take long for them to make the barbecue chicken pizza which was cooked right in front of our faces. The flames tickled the pizza as the cheese bubbled away. It was hot but didn't take long to cool. The pizza base was thin and crisp and the barbecue sauce was outstanding, possibly the best I've ever had. The cheese was stringy and melted all over and the chicken was succulent. Small strips of bacon and thin strands of chopped red onion sat upon the pizza.
Next, we paid a visit to neighbouring stand Roots Catering. Focusing on offering solely vegan dishes, we decided on the loaded fries after spying someone else with the dish which looked delicious.
Topped with cheese, caramelised onions, jalapenos, pickled rainbow coleslaw, sriracha mayonnaise and crack sauce, the chips were amazing. The mountain of fries was dressed in layers of the toppings. The sriracha mayonnaise and the caramelised onions were phenomenal, but the pickled rainbow coleslaw brought a lovely crunchiness to the dish. Smothered in sauces, the chips were the perfect accompaniment to the cheesy pizza.
We wandered up to the main area of The Green to get a drink and paid the guys at 99 Bar and Kitchen's pop-up a visit. They had a range of funky cocktails on offer including a Keenen and Kel vodka-based drink and a Tropical Old Tom made with Porter's Tropical Gin, but it was Paloma and the Pink Moon that caught our eyes.
Back into the madness of the food section, we headed for avocado pop-up Avo. Now based in the Aberdeen Market, I hadn't had a chance to sample their dishes yet, so now was the perfect opportunity.
Offering up their toasted sourdough dishes and waffles, we opted for savoury over sweet – as tempting as the Choc Berry waffles sounded. To the traditional sourdough toast which comes topped with the signature Avo mix, we added Piggery Smokery maple cured bacon, balsamic roasted cherry tomatoes and a soft boiled beetroot poached hen's egg.
It looked beautiful and had edible flowers on top which further added to its appeal. Each ingredient was placed with finesse. A tasty feast, albeit a little challenging to eat – especially with one hand – the avocado toast was excellent.
Standing in line for the second time, a lady behind us raved about the dishes as we munched on ours.
Parched from all the eating, we retreated to the Brew Toon Microbrewery beer tent for a pint or two. Based in Peterhead, we sampled the Raspberry Carronade and Loose Cannon before trying out the M'Ango Unchained seasonal mango IPA. It was crisp, fresh and definitely fruity, cleansing our palates at the same time.
Alongside the drinks stalls, a variety of non-food and drink vendors also took up shop. There was everything from Spin Aberdeen, Doric Skateboards and a number of other businesses showcasing their products and all they have on offer.
There was also a range of activities for children to get stuck into including painting and drawing. All Night Passion was also in tow, providing all the beats that everyone was enjoying.
Before retreating home for the night, we tried out one last stand, Popsey's Pancakes. Giving into my sweet cravings, it was mini doughnuts for me, and mini pancakes for my other half. Ordering for us, I was intrigued to see what toppings my boyfriend had picked for me.
Honeycomb, Smarties, marshmallows, topped with whipped cream and white chocolate sauce, I was in sugar heaven. The doughnuts had been fried and then dusted in sugar and the pancakes were fluffy. He'd drowned his in chocolate sauce, fresh banana and chocolate.
The toppings paired well, even if his choices were a little random. Both were very enjoyable but very filling at the same time.
---
The Verdict
Finally someone in Aberdeen has decided that it's time to use the space at The Green in a very beneficial and exciting way. Never have I seen so many people congregate at The Green, and the fact you could watch the last of the Nuart instalments come to life was just spectacular. Dinner and a show.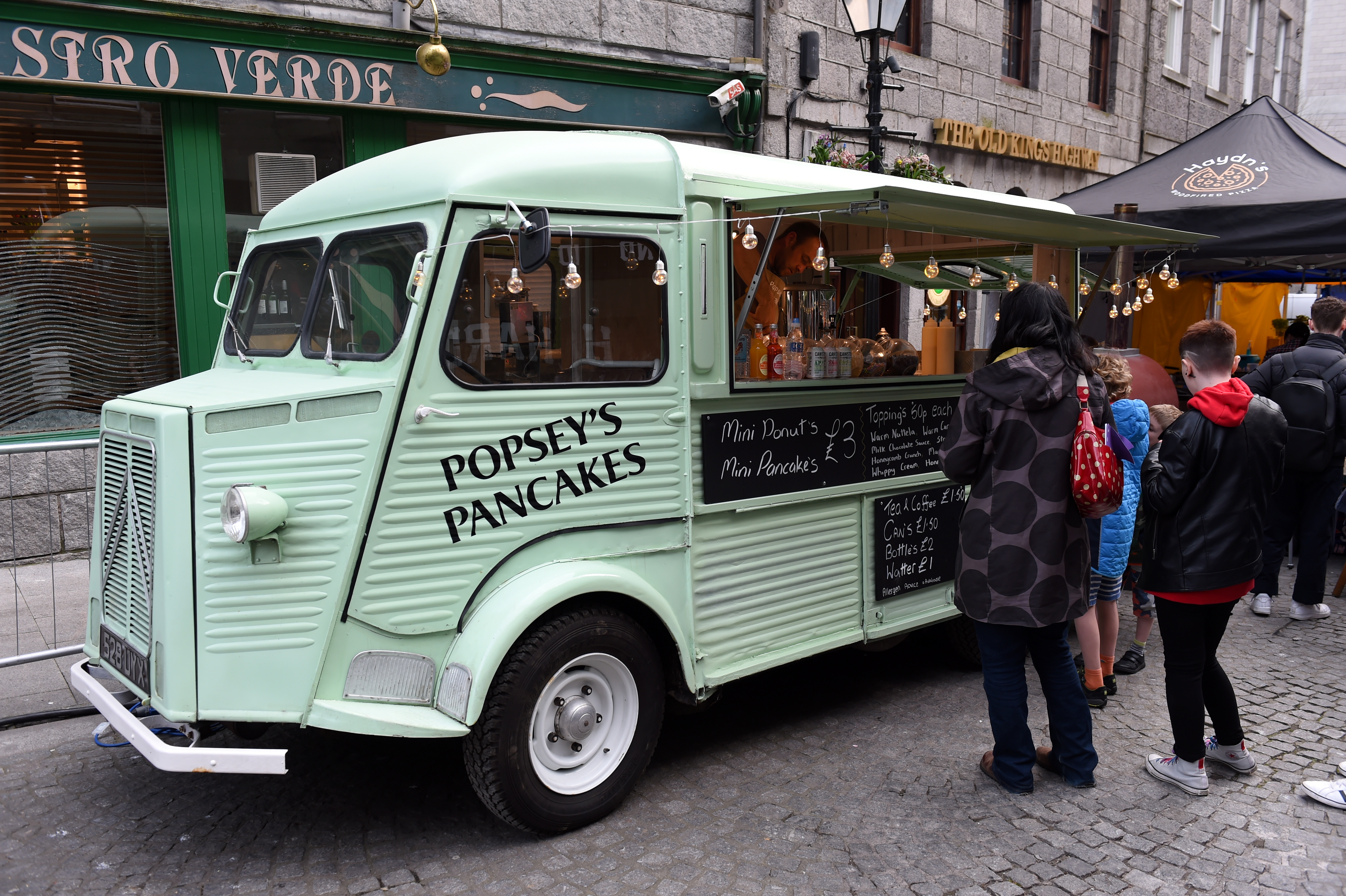 A monthly event that not only showcases local food and drink vendors but celebrates the north-east in general, it was refreshing to see so many locals come out.
With eight different food vendors to choose from, there was something for everyone. From Edelwurst Catering's German grill to Yum Tum on the Run's worldly flavours, to bakes and biscuits from La Confiteria de Westhill and Louby's Little Bakery, not to mention all the others, everyone will find something they'll enjoy.
The next event will take place from Friday May 24 to Sunday May 26, with monthly events in June, July, August and September.
It will run from 4-10pm on Friday, Saturday noon-10pm and Sunday noon-6pm.
Price: £48.20
Address: The Green, Aberdeen