Food at Aberdeen home: Brewdog's Beyond Meat burgers are deliciously flavoursome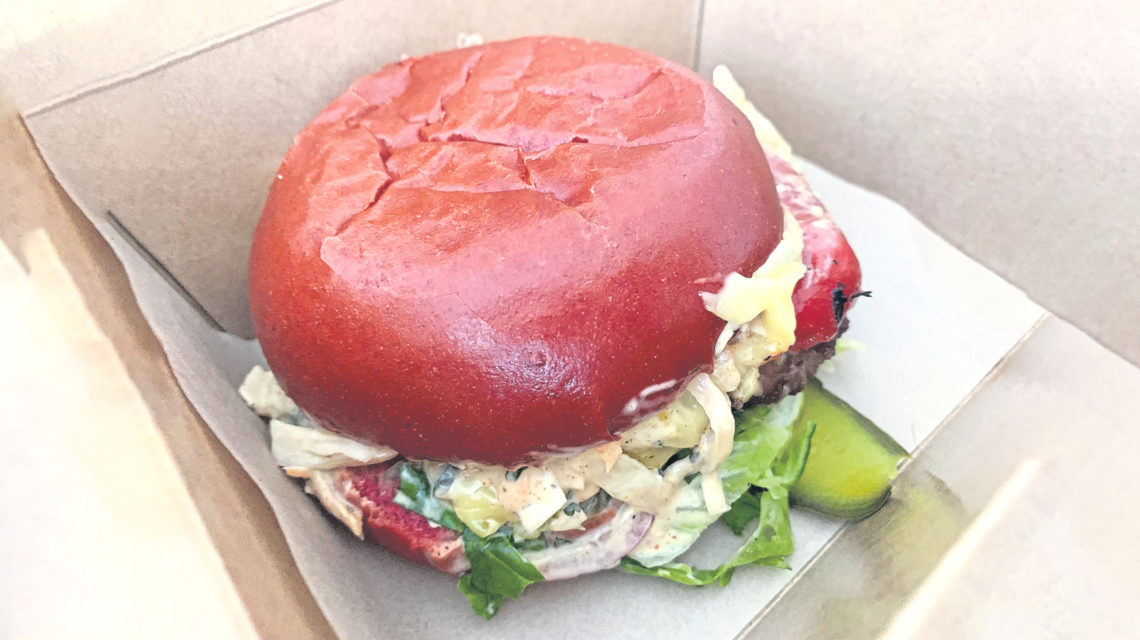 Beyond Meat burgers and I have been inseparable ever since I first bit into one of the gloriously delicious vegan delights.
OK, inseparable might be a slight exaggeration but you get the idea. My love for them began after a friend recommended I tried one while eating out at Brewdog's Castlegate bar last year.
You might say it was love at first bite.
Craving a reunion, I decided to place an order for collection from the Aberdeen bar one Thursday evening.
Easy as you like, the first step to ordering meant downloading Brewdog's free app on the Apple store.
Upon opening the app I was asked how I'd like to order; delivery or collection. I selected the latter and was prompted to enter my postcode to find my nearest bar.
With that done, a box popped up informing me Castlegate was in fact my closest Brewdog bar. I continued on and was met with a few sections to explore.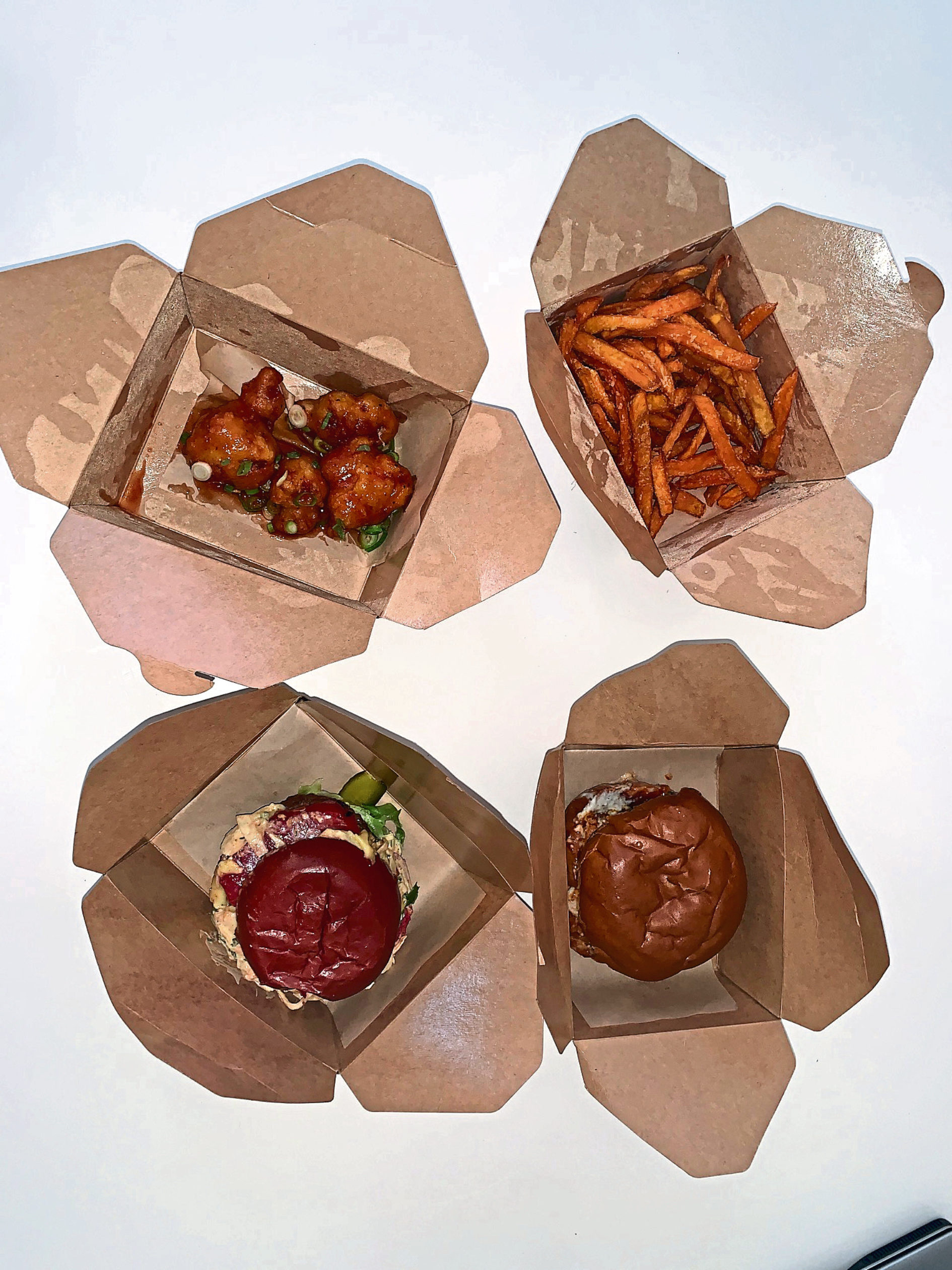 Hungry, I hit food menu and went straight to the burgers and there it was – a Beyond Meat burger with vegan chipotle slaw, vegan cheddar cheese, roasted red peppers, baby gem and pickles in a beetroot brioche bun.
Popping it straight into my basket, I also ordered some sweet potato fries and buffalo cauliflower to share with my boyfriend. Meanwhile, he opted to order a Jackpot burger for his main.
Once our order was placed, a confirmation email was sent over which stated our collection time. With just over 40 minutes to wait, it didn't take too long before we were at Brewdog eagerly awaiting our food.
Brewdog requested that customers waited outside the city venue and so we waited at the front entrance. It only took a short five minutes before a member of staff wearing gloves appeared with our food, which was packed into a black canvas Brewdog-branded bag.
They then placed it on the ground and went back inside so we could take a step closer to pick it up.
Safely collected, we headed home and got stuck in. Each dish was neatly packaged inside a recyclable cardboard box and the food was still piping hot, too.
And there it was – my Beyond Meat burger in all of its wonderful vegan glory. I could hardly wait to take a big bite.
The contents of the burger buns looked a little messy in presentation but that's part of what makes it so great. A dirty burger, you might say, it's a sloppy eat but I wasn't complaining.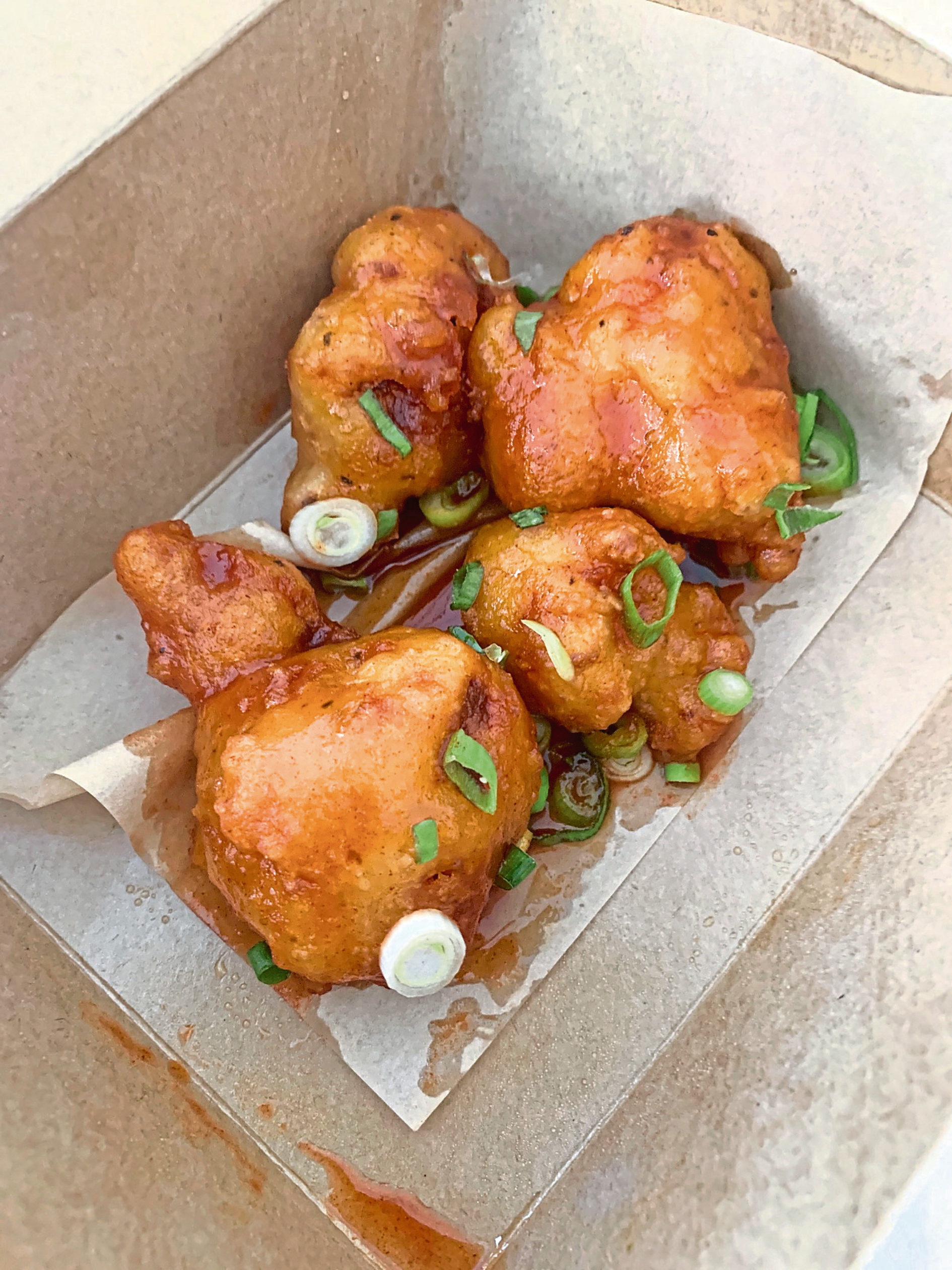 A plant-based filling, the chipotle slaw was the messiest part as it slipped and slid out of the bun. It was delicious, though, creamy and ever so slightly tangy. The roasted red peppers were cooked right through, soft with a smokey aftertaste. Fresh, the baby gem was consumed by the slaw but I did have to pluck the pickles out – purely down to personal taste.
As for the burger? Well, it was as good as I remembered. The patty was thick and had I not known, I would have thought it was a regular burger. It certainly looked the part and mimicked that meaty, grilled taste. Juicy and filling, it's by far the best vegetarian burger I've ever ate. There's really no contest. Beyond Meat would win every time.
Right up there with the taste of the vegan burger was the vegan cheese. It melted over the patty like a gooey dream. It didn't taste quite like normal cheese but it wasn't bad and I quite liked it.
There were plenty of sweet potato fries to tuck into and my boyfriend and I both agreed they tasted perfectly sweet with a tasty, crispy skin.
On the other end of the taste scale, the buffalo cauliflowers weren't sweet, but spicy instead. With five to split between us, I gave my boyfriend the lion's share as I'm not so good with heat. However, nevertheless I still enjoyed a couple. Soft and tender on the inside, the breading was soaked in the spicy sauce which really hit the back of my throat.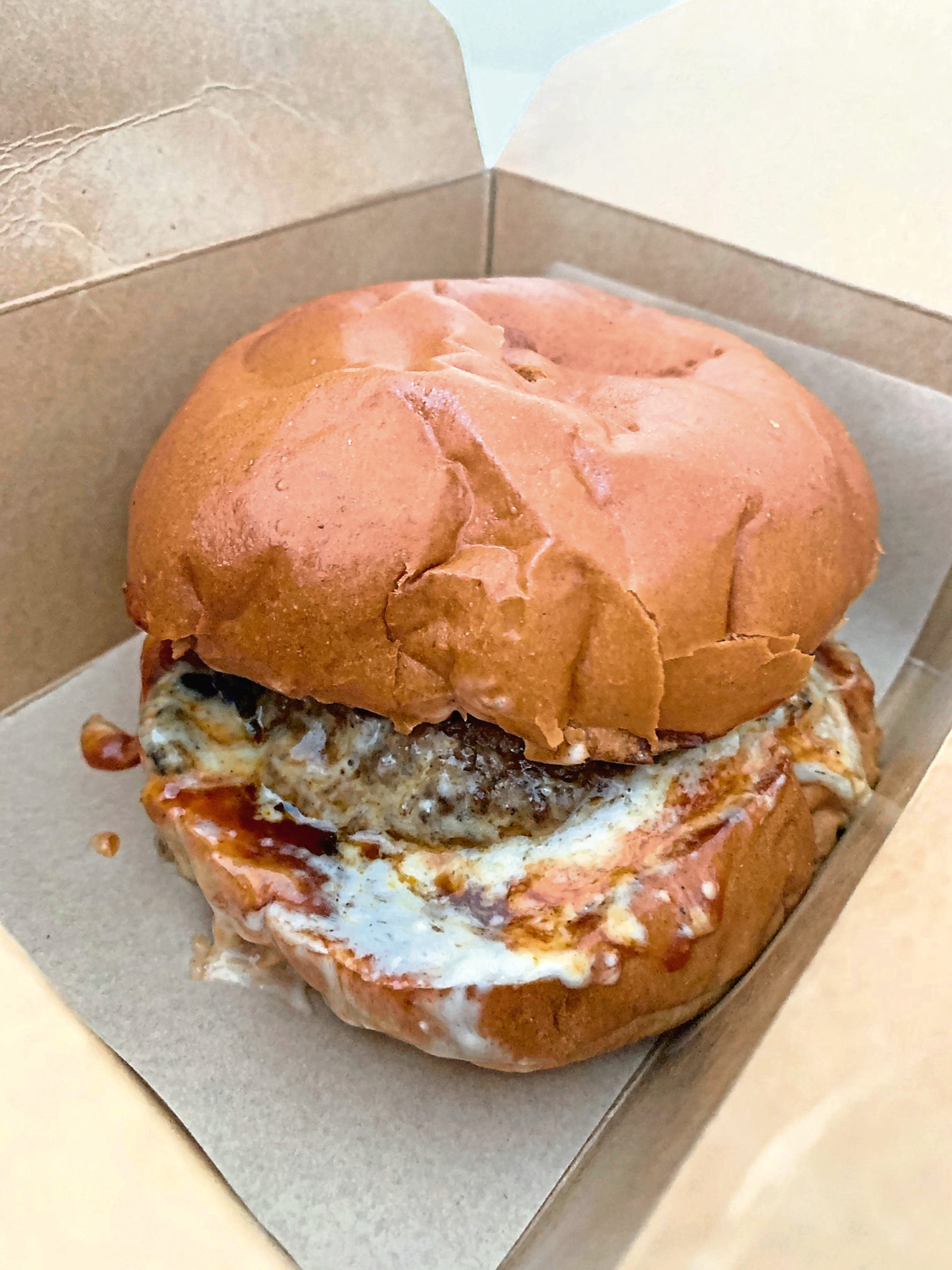 I barely heard a peep out of my boyfriend as he lapped up his Jackpot burger bite after bite. Beef patty, chorizo, black pudding, blue cheese and barbecue sauce oozed together inside a poppy seeded brioche bun.
Tender and juicy, the 7oz beef burger was perfectly cooked. The blue cheese had melted into it, making for a heavenly, pungent combination. The sauce was smokey and worked its way around the whole burger, slathering itself on to the chorizo and mildly spicy black pudding. Soft and light, the brioche bun was great for scooping up the last of the sauce.
The Verdict
All-in-all, Brewdog's collection service was hassle and fuss free. The app was so easy to use and navigate my way around, listing everything clearly.
The collection was quick and done safely, abiding by social distancing guidance.
And as for the food, well, it defeated me. In a good way. I'm always thrilled when eateries offer something a little bit extra for vegans and vegetarians, and Brewdog hit the spot with its sides and Beyond Meat burger.
All that was missing was a few Brewdog sour beers! Perhaps next time.
Price: £29.25 – collection is free.
Orders can be placed for collection by downloading Brewdog's app on the Apple store. Brewdog is also available on Deliveroo.