Family-run restaurant Rustico serves Sicilian dishes in the heart of Aberdeen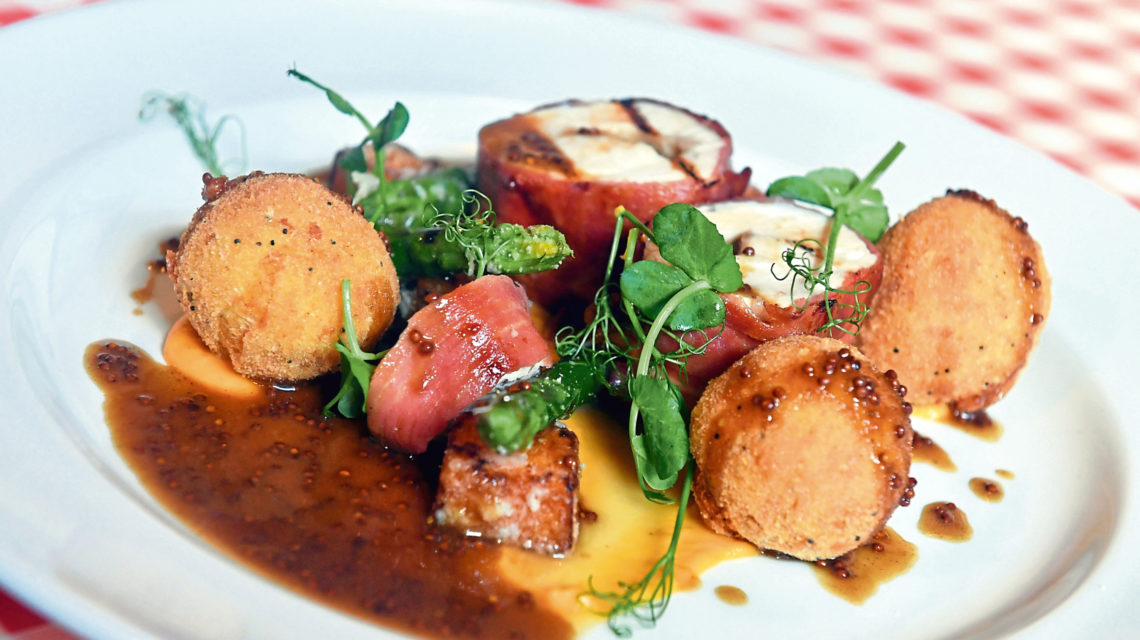 Family-run Mediterranean restaurant Rustico serves-up delicious authentic Sicilian dishes in the heart of Aberdeen.
Situated on Union Row, the comfortable 50s-style trattoria boasts cosy alcoves and rough walls decorated with beautiful framed pictures of the Sicilian coast.
Thanks to the eatery's traditional interior, homely ambience and lively atmosphere, pasta lovers can easily forget they're dining in Aberdeen and not in sunny Italy.
The restaurant's attentive staff serve classics such as bruschetta, linguine al pesto, pollo alla Milanese and other mouthwatering dishes. Its talented chefs also create three specials for their loyal customers every day and locals can enjoy tasty Italian food in Rustico's cosy main area or they can book also book its private room for functions, birthday celebrations and festive parties.
We caught up with Rustico's head chef Grzegorz Wesolowski to find out more about his career, the eatery and the popular authentic Italian dishes.
When did you start working at Rustico?
---
I joined seven years ago and back then I was mainly working in the kitchen's grill section. Then I moved into the pasta section and I've recently become Rustico's head chef. Nowadays I mainly cook pasta dishes but I help out where required.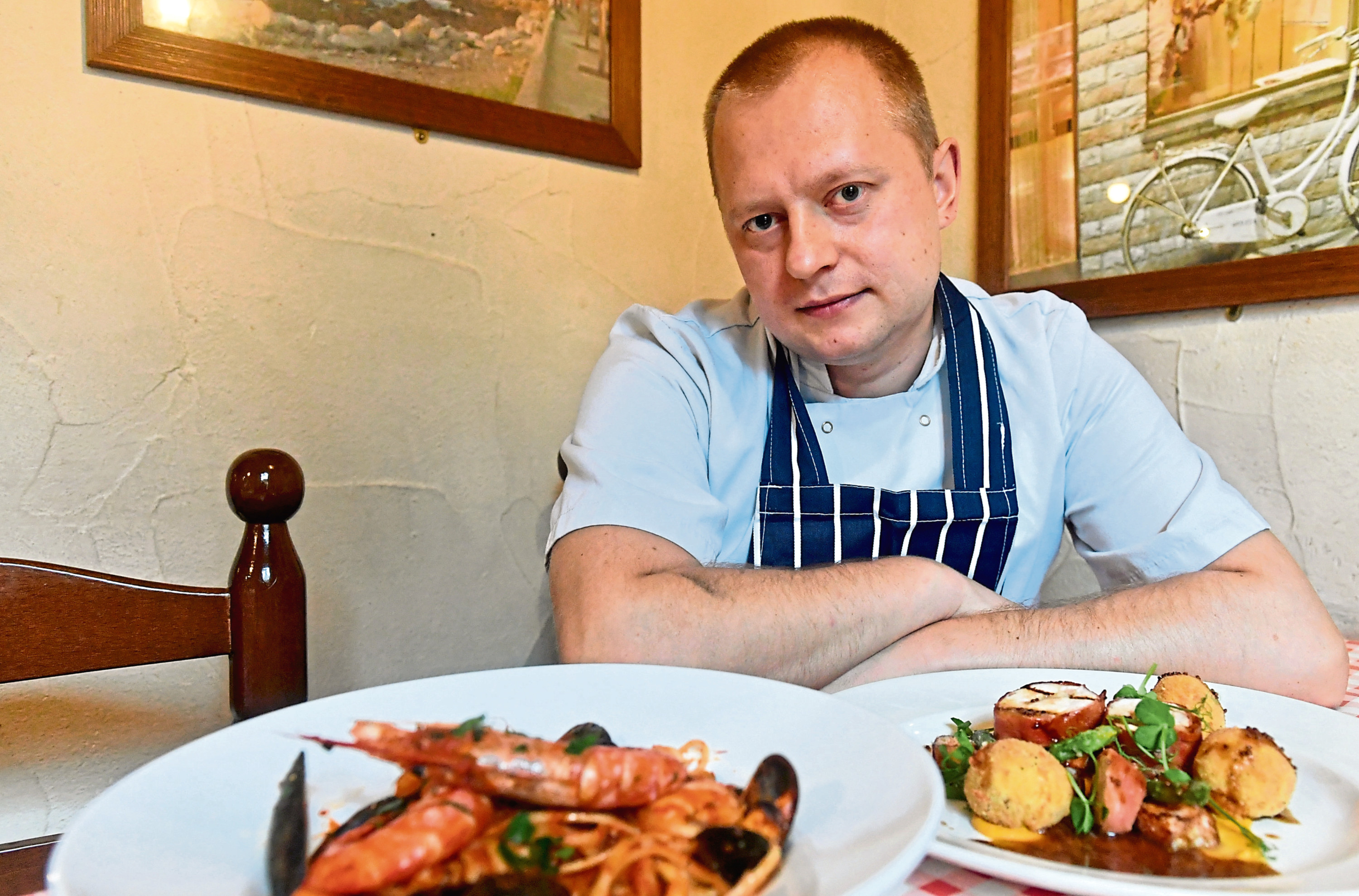 Where did you work before you started serving up Italian dishes in Aberdeen?
---
I was working as a kitchen team leader for Harvester. I worked in two of their restaurants in England and then I moved to their Aberdeen branch.
---
Tell us more about the eatery…
---
The family-run restaurant was opened in 2001. We only use fresh ingredients and we prepare everything from scratch in the restaurant. Our seafood pasta dishes are probably the most popular and we also sell a lot of chicken dishes. Rustico is also known for having a nice warm atmosphere.
---
Who creates the restaurant's menus?
---
We all sit together with the managers and owners and try to create the best possible dishes for our customers. The owner is from Sicily and he likes to make sure the food we make is as authentic as possible.
---
Which dishes are among the most-ordered ones in the restaurant?
---
A large number of people have recently started ordering vegan and vegetarian dishes so we try to cater to these customers as much as we can. We have a tasty Sicilian pesto dish, popular penne arrabbiata and a few other dishes for vegetarians. We can also use vegan cheese in pasta if people prefer that or have allergies. We really try to accommodate to everyone.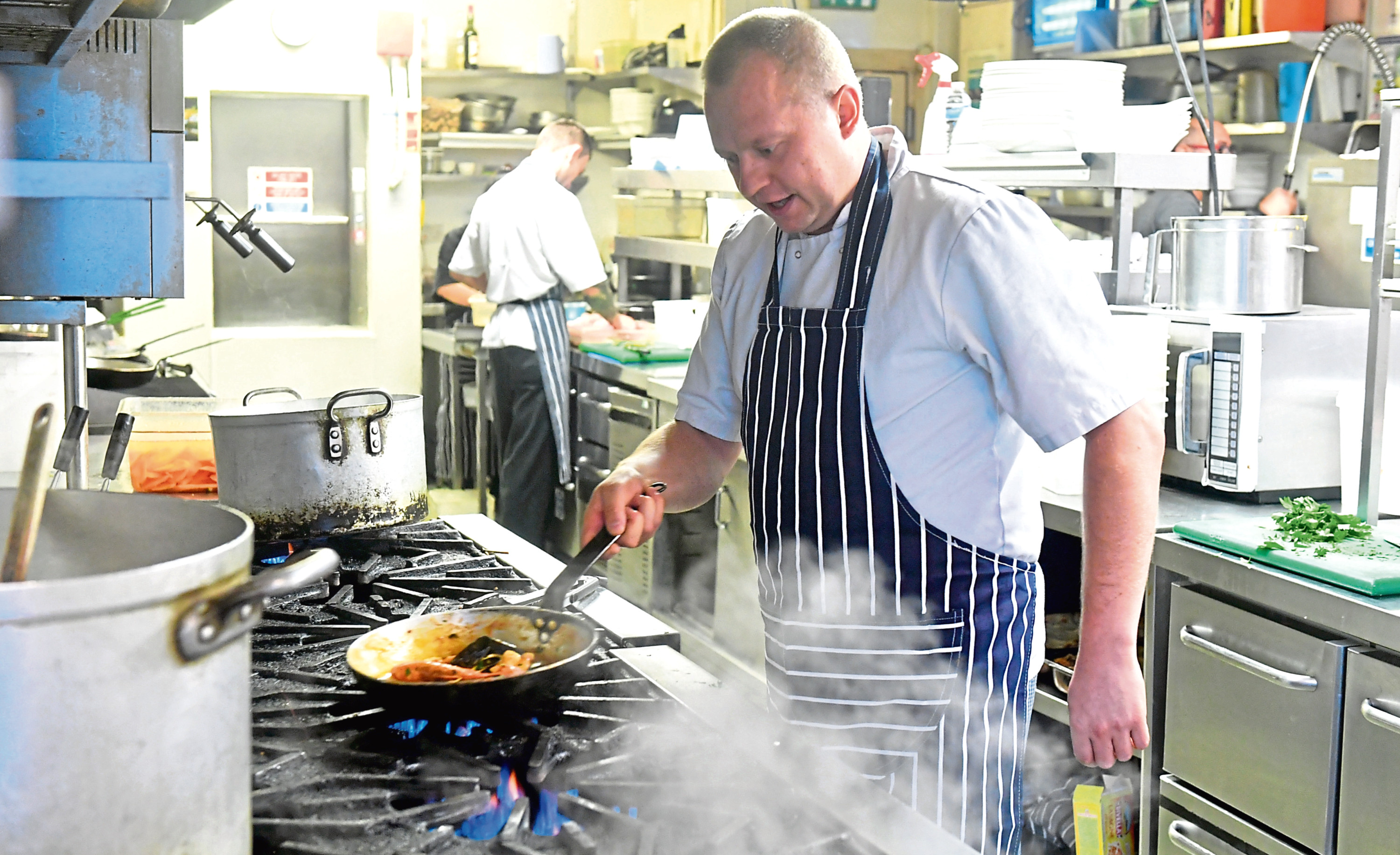 What can you tell me about the specials you create?
---
We offer our customers three specials. We have a different fish, chicken and pasta special every day. It's either myself or the other chef who creates them. Our specials tend to be very popular with our customers. The chicken dish is often the most popular one. We find that Scottish people really like to eat chicken so we try to incorporate it in many dishes.
---
In addition to the popular pasta dishes, you also offer authentic pizzas don't you?
---
Yes, we have a separate kitchen downstairs where we make our pizzas. The Sicilian pizza we offer is very thin and delicious. Our Paperino pizza, which is topped with smoked duck, caramelised onions and feta cheese, is really popular.
We also bake our own bread in the downstairs kitchen. The amazing smell fills up the whole restaurant and I think it makes it feel more homely.
---
Where do you source the ingredients to be able to create such authentic Italian dishes?
---
We try to source our ingredients locally. We work with Aberdeen-based King Foods, Campbells Meat, M&J Seafood and a few suppliers to be able to get real Italian cheese, salami and pasta.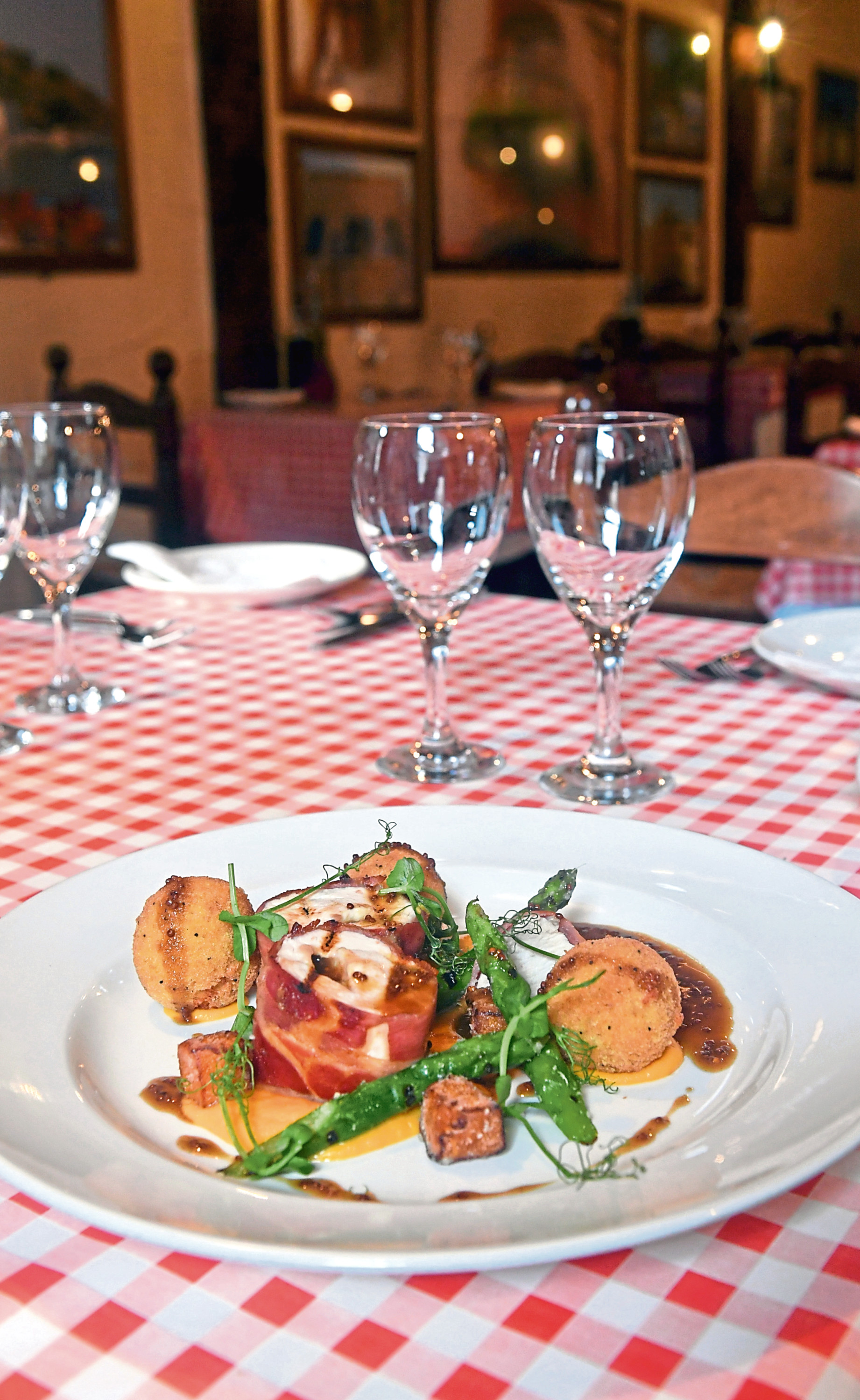 Would you say you have loyal customers?
---
Definitely. We have a customer who comes in for dinner every single day and many others come regularly too. We know people like to return after years as well because they sometimes order dishes that are no longer on the menu. If we can, we still recreate their favourites for them to make sure they're happy.
---
The restaurant looks quite romantic. Do you often welcome couples celebrating anniversaries or other special occasions?
---
It absolutely is a romantic place. I think the restaurant has a really nice atmosphere for dates and celebratory dinners. We previously hosted a small wedding reception here and we have a lot of people booking our nice private room for birthday celebrations.
---
Would you say you have a good team?
---
There's about 10 people in our team in the kitchen. I think we have a really good team. We all work well together. Especially when the restaurant gets busy, we help each other to make sure we cover all the kitchen sections.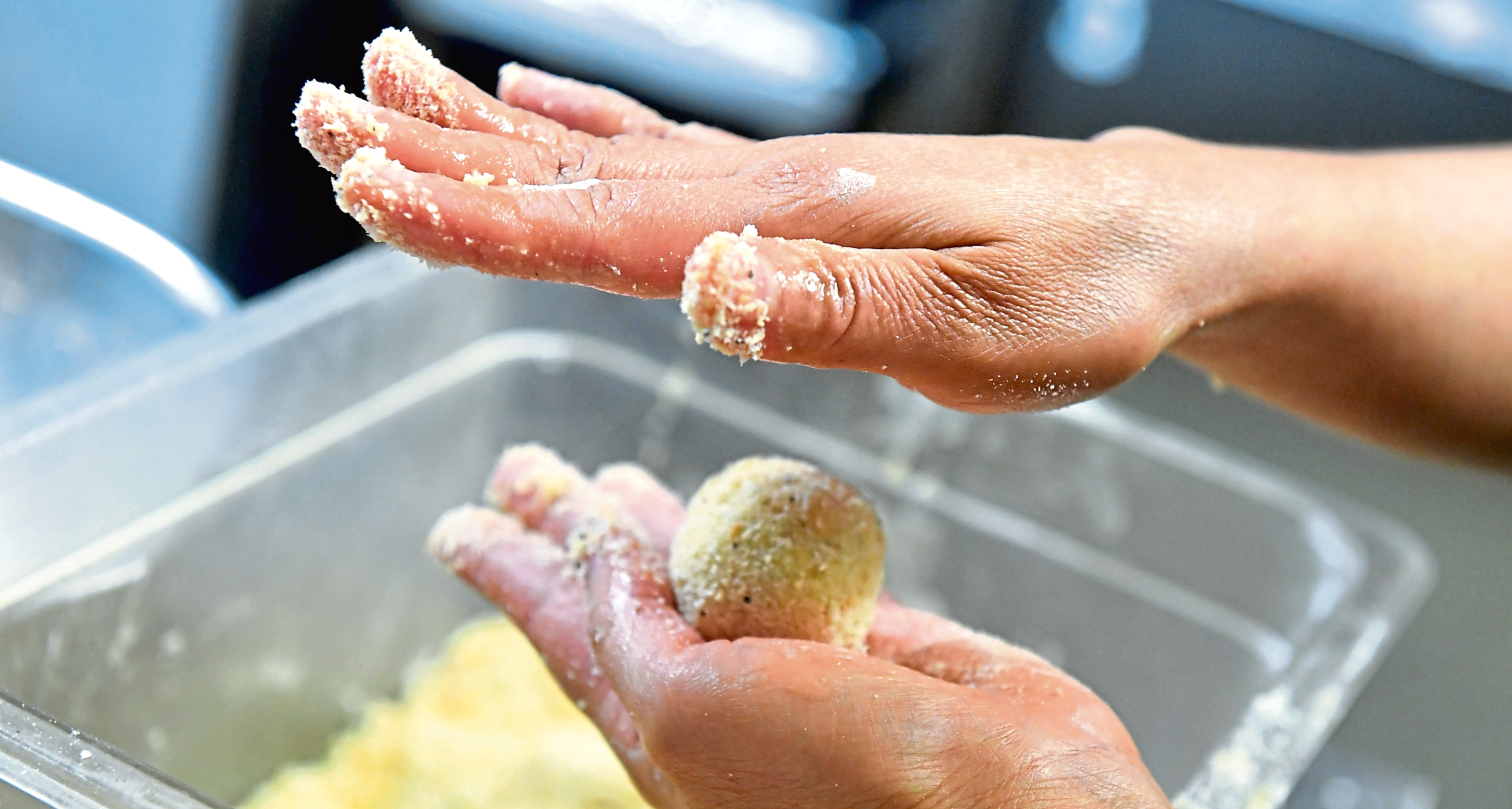 What's next for Rustico?
---
We're looking forward to the busy festive season. People started booking their Christmas parties with us in March. Our festive menu is very popular each year – this year we plan to serve meatloaf.
Visit rustico-restaurant.co.uk for more information and to see the restaurant's menus