Drinks at home: Great beers to enjoy from Aberdeenshire's Brew Toon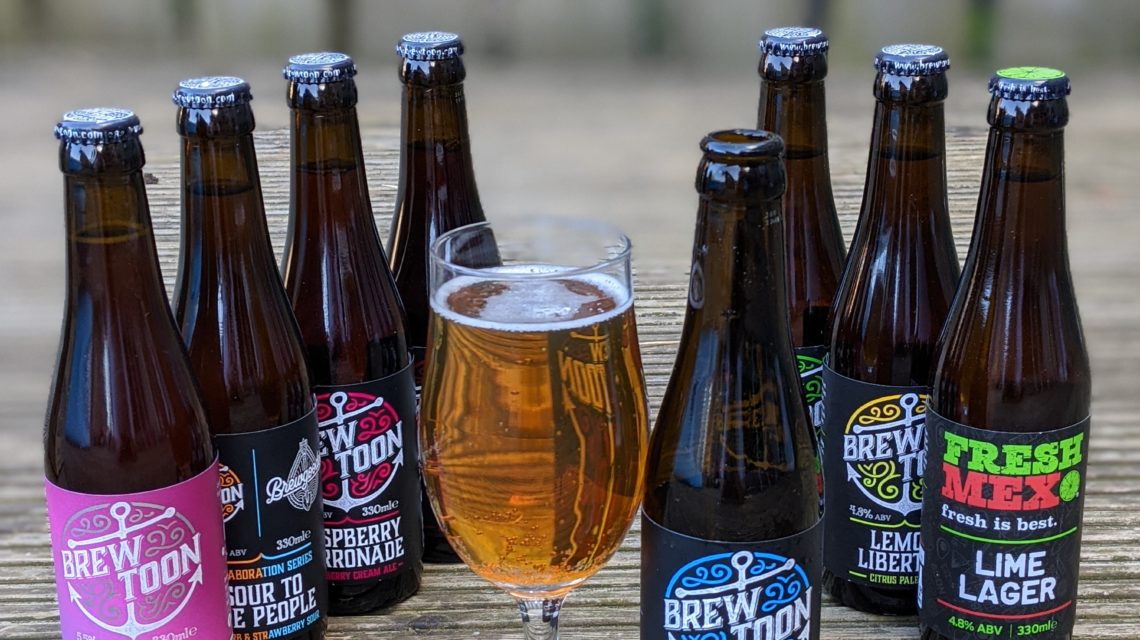 Remember beer gardens? I do. Vaguely. But as the sun beats down upon Aberdeenshire, as it has been doing for the last few weeks (with intermittent snow showers, obviously) memories of sitting with friends enjoying a freshly-pulled pint of high quality IPA seem consigned to the annals of history.
However, thanks to the Craft Beer Revolution of recent years, a multitude of breweries have appeared across the country. With a little less than half of us upping our usage of home delivery services during these unbelievably bizarre times, and a 25% increase in those consuming more alcohol than usual (and 75% of people clearly lying) many of these breweries are offering home delivery services to keep us all hydrated.
One brewery of note is Peterhead's Brew Toon. Not to be confused with Brewdog (who also herald from the Peterhead/Fraserburgh area), Brew Toon have been small-batch brewing since 2017. I took the opportunity to order their 12-bottle mixed pack direct from the brewery which, as promised on the website, was delivered within three working days. Many national businesses have failed to adhere to these timeframes over recent weeks so I was impressed that Brew Toon, which is more than 50 miles from my house, managed to tick that particular box.
As a small brewery, the limited range meant my box had a number of duplicates which although a little disappointing, is completely understandable. I would have liked to see at least the full range of core beers in the box but such is life.
My delivery consisted of a Weekend Hooker (lager), Raspberry Ripple (ale), Raspberry Carronade (cream ale), Fresh Mex (lime lager), two of Sour to the People (rhubarb and strawberry sour), two Lemon Libertea (pale ale), two Loose Cannon (American pale ale) and two The J'Ale (red ale).
Seasonality is extremely important to us beer drinkers so I was pleased to see the box contained a range of IPAs, ales and lagers and no dark beer, stout or porters which would be more fitting to autumn or winter.
Lager, to my palate, is a reasonably unexciting style but Weekend Hooker manages to keep a good flavour profile throughout. It's a familiar taste but with biscuit and caramel notes that is rather enjoyable. The Raspberry Ripple and Raspberry Carronade are pleasant flavours to be enjoyed in the sunshine but lack any real complexity. Sour to the People is by far the fruit-infused selection of choice. Sour beers are a bit zeitgeisty at present but this delivers an excellent sharpness throughout, although the strawberry definitely plays second fiddle to the potent rhubarb.
The J'Ale is a decent, dry, biscuit red ale and the Loose Cannon does exactly what you would expect an American pale ale to do – big hop hit on the palate with no discernible aftertaste.
The biggest surprise for me was the Lemon Libertea. The Earl Grey tea notes hit straight away and linger but the lemongrass cuts through, making this an unexpectedly refreshing beer.
Overall Brew Toon deliver a solid range of reasonably simple but infinitely drinkable beers.
To order, go to www.brewtoon.com