North-east firm brews up 'Long Shift' to support NHS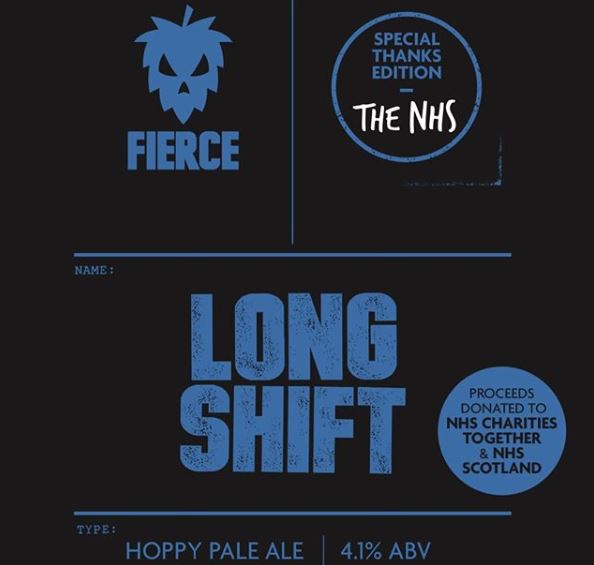 A north-east drinks firm has brewed up a new beer to support the NHS.
Fierce Beer will launch a small batch of Long Shift – a hoppy pale ale. Proceeds from the sale of the beer will be donated to NHS charities and NHS Scotland.
In a social media post online, Fierce Beer stated: "We're launching [this] as a massive thank you to our NHS staff who are on the front line battling the Covid-19 virus that is affecting every aspect of our daily lives right now."
Long Shift is expected to go on sale in around two weeks time, although a final release date is yet to be confirmed.