Aberdeen's Porter's Gin aims high with global ambition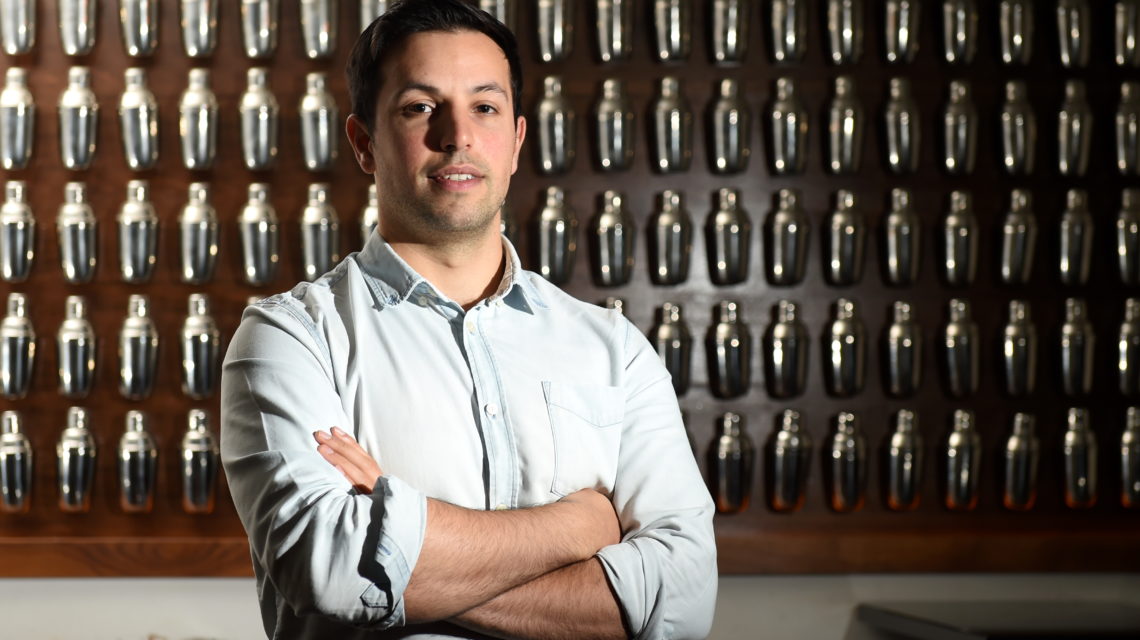 With a passion for creating better cocktails, Ben Iravani turned the basement of Aberdeen bar Orchid into a micro distillery where Porter's Gin was born.
Ben, co-owner of Porter's Gin and founder of Langstane Place bar Orchid, said: "Our bartender, Alex Lawrence, was the catalyst of Porter's Gin because he wanted us to start distilling in-house. We got a unique still called rotary evaporator. It's not a traditional copper still but it's a vacuum still, which means we can distil at low temperatures.
"Thanks to that, we can get very light and natural flavour from our ingredients.
"We managed to get one of these stills thanks to Professor Andrew Porter, who's a biomedical scientist at Aberdeen University."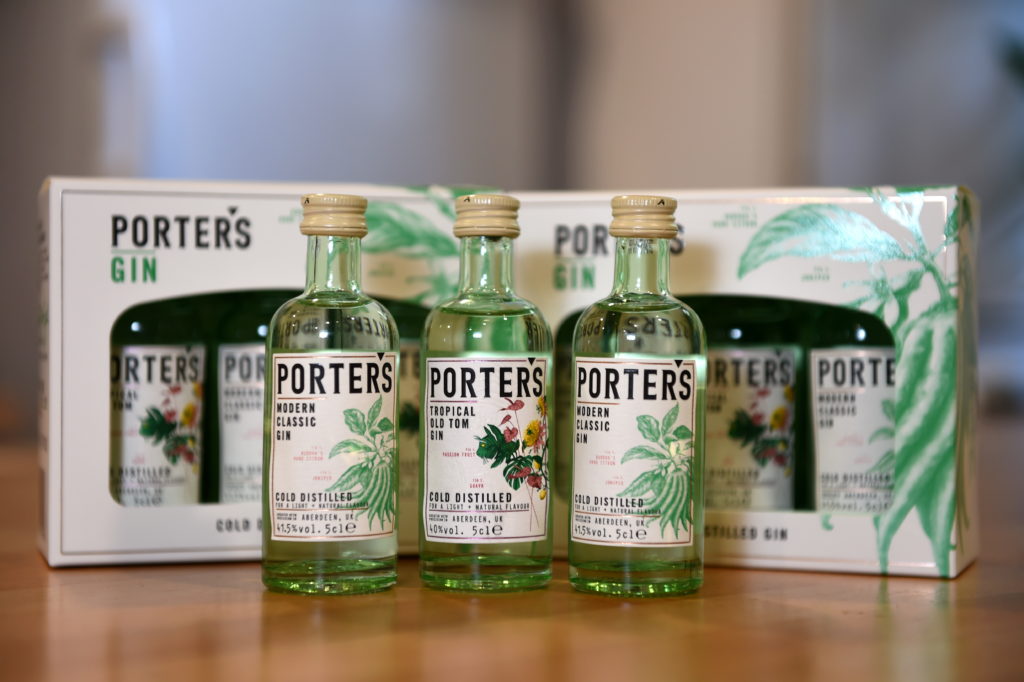 While Ben and Alex originally started creating ingredients to blend cocktails, they decided to explore the contemporary distilling process further and eventually launched Porter's Gin with their business partner, Josh Rennie, in late 2015.
Ben said: "We were making the ingredients for our cocktails in the still and we wondered if this unique type of distillation would make a difference in gin."
At the start, the founders of Porter's Gin tried hundreds of ingredients in the quest to find botanicals that would really stand out.
"We were distilling everything from traditional gin botanicals like juniper, to green peppers and leeks!" recalled Ben.
"Over the course the year, we found out what type of gin we'd like to create. For us, gin was all about having something fresh and crisp on a warm summer day. We wanted to create a refreshing gin.
"We were also making very citrus-forward cocktails at the bar, so instead of making something that was earthy and spicy, we wanted our gin to be very bright and citrusy."
Once they'd decided what kind of spirit they were after, Ben and his team were able to narrow their focus to citrus botanicals.
"We distilled loads of citrus ingredients to see how they would react at different temperatures," Ben explained. "But when we distilled Buddha's hand, it wasn't like anything we'd distilled before. It was very different in flavour, but still very accessible.
"We say that's it's a love child of a lemon and a grapefruit!"
Buddha's hand is an unusual citron fruit which is segmented into finger-like sections. The fairly big, yellow plant is mainly grown in Asia and it's used in Chinese medicine.
Ben added: "We worked with farmers in China for our first batch, but now we're experimenting with a Buddha's hand farm in Spain.
"There's a lot of citrus oil trapped in the skin of Buddha's hand so we don't need a lot of product to create one bottle."
At the moment, the Aberdeen-based spirit brand offers two unique gins.
"We try to innovate gins within the classic categories," explained Ben. "With the Modern Classic, we took the classic style and used Buddha's hand to create a unique citrus profile. And with the Tropical Tom, we took the Old Tom category and we added the tropical ingredients."
Ben revealed Porter's Gin will add one more product to its range by the end of the year, adding: "The third expression will be a high-strength overproof gin. We're working with fermented soy and vanilla, which gives a biscuity flavour."
The cold distillation process is carried out in Aberdeen, while G&J Distillers in Warrington, Cheshire, produce the gin's base. The product is then bottled in Dumbarton.
Those interested in learning more about the vacuum distillation process can book a visit to the micro distillery at Orchid, with a session taking place every Saturday at 3.30pm.
"Having a cold distillery in the heart of the city centre is quite special," Ben said. "I think we're doing something really different from other gin producers and we're very innovative. So we wanted to be able to tell our story and give people a chance to experience it first-hand.
"People can come and see the ingredients and how it all works, and understand what vacuum distillation is. They will also have a chance to sample the difference between the product created using our distillation process and the typical copper distillation.
"We have a slogan: 'Made in a bar, not in a boardroom' – which is also at the bottom of our bottle – so people can see where it all started, then come upstairs to have a tasty cocktail."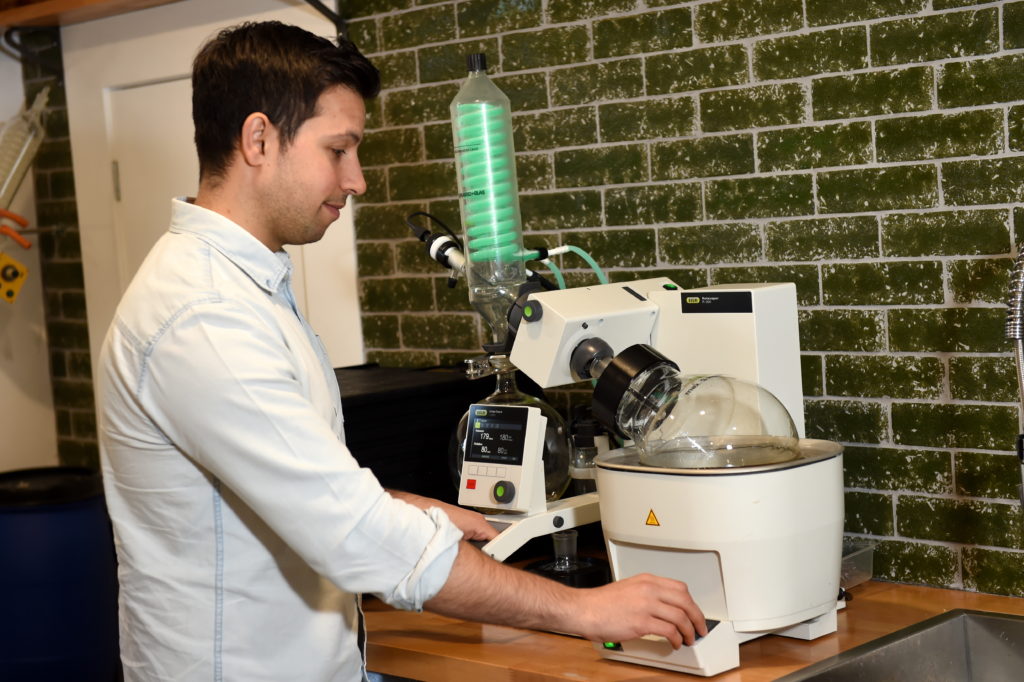 Earlier this year, Porter's Gin revealed its new bespoke design, which was created so the spirit brand can successfully position itself internationally.
"When we launched in 2015, we created our brand and brand identity," explained Ben. "And while we were happy with it, we felt like to compete globally – which we aim to do – we needed to have a stronger identity. This meant working on a bespoke bottle and having it a different colour.
"Also, we felt that the fact we were using cold distillation wasn't really coming across, so we wanted to mention it on the packaging because that's what makes us unique."
Porter's Gin is currently available in 10 different markets, including the UK, France, Denmark, China and Japan.
To celebrate entering the French market, Ben and his team threw a fancy launch party on a boat on the River Seine.
"We usually host a launch event to introduce ourselves to the markets and bartenders in that country or city," he said. "When we launched in France, there was a trade show called Cocktail Spirits in Paris. A lot of Paris-based bartenders go to that, so we had a boat on the Seine and took bartenders from the centre of Paris to the trade show.
"We had some cocktails on the boat and introduced them to the new packaging.
"We're quite focused on the cocktail scene because that's where we're from. We want the product to be available in the key cocktail regions in the world. "We're working closely with five markets where we hope to launch in the next six months.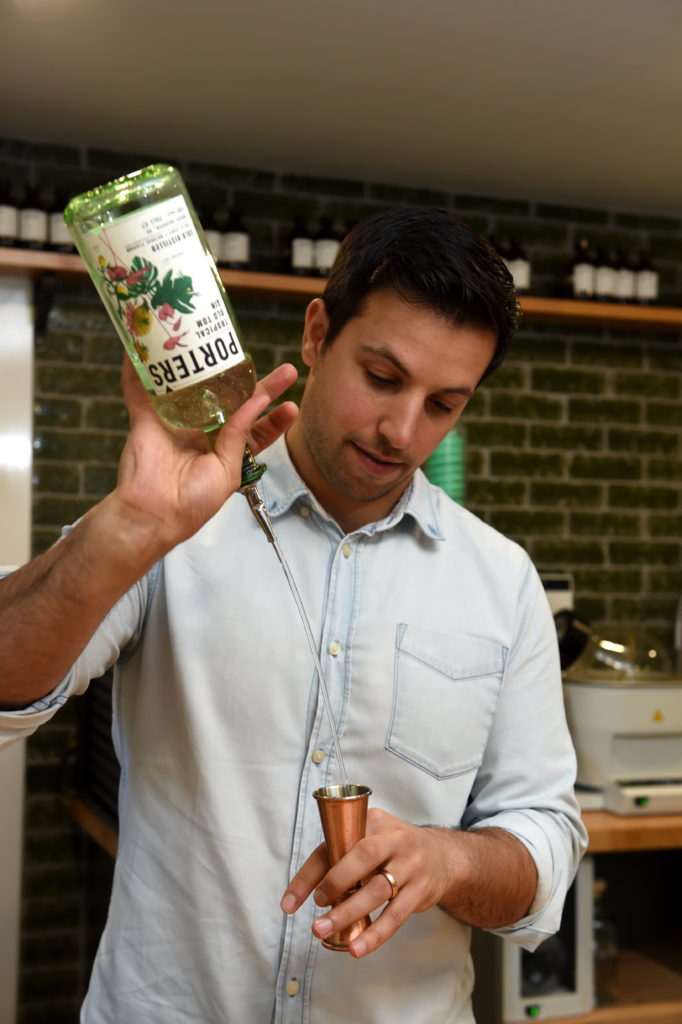 "The US is going to be a focus for the next few years for us because we think gin is going to pick up a little bit there. In the US, they are more tequila drinkers at the moment and gin is definitely not as big as it is here."
Ben said a lot of different factors have had an impact on the booming gin market in the UK.
"I think it was a combination of things coming together," he explained. "People are quite keen to have more natural products. We moved away from flavoured vodkas, which were around seven or eight years ago, to more natural ingredients. Gin is made with botanicals and that ticked the box.
"At the same time, there was also a trend of premiumisation of spirits, and this opened the door for more premium gins.
"Also, the craft beer movement showed that people are open to trying a lot of different products and flavours. That also encouraged people to explore more gin flavours and brands.
"And another big thing which popularised gin was the fact that tonic was premiumised too.
"While there used to be just Schweppes and a few other tonic brands 10 years ago, now we have a lot of different brands and flavours, and that helped to evolve the gin and tonic culture here in the UK.
"What you find is that in countries where tonic hasn't been opened up yet or premiumised, it's still quite a slow market for gin, too. Gin and tonic really go hand in hand."
---
Visit www.portersgin.co.uk for more information and to shop for Porter's Gin