Aberdeen's Bonobo Cafe offers tempting vegan treats and drinks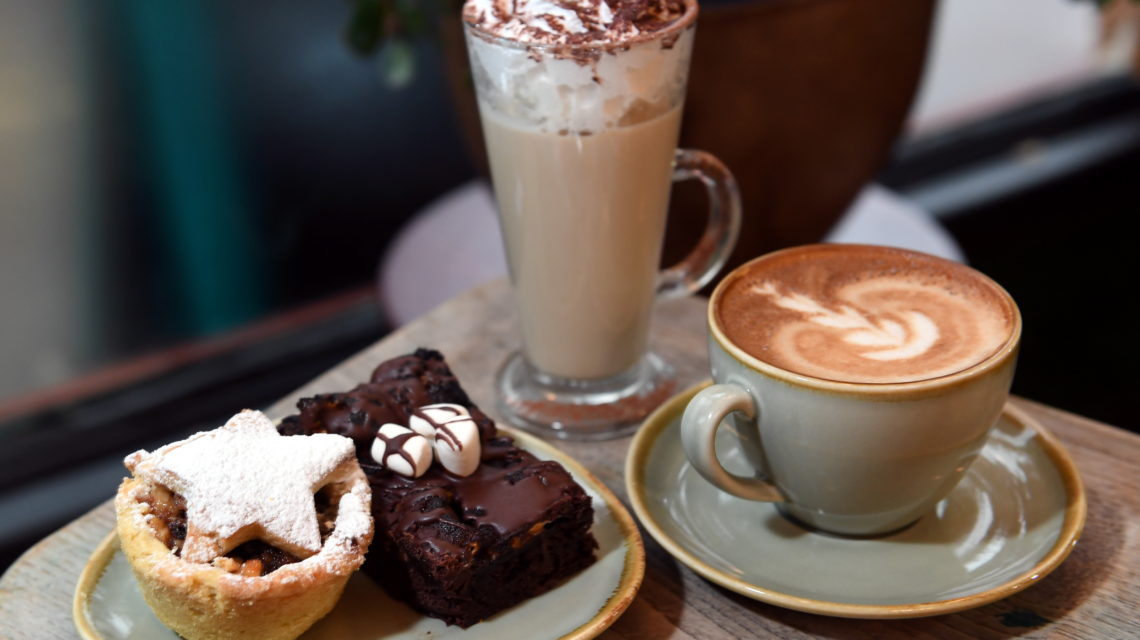 Setting up Bonobo cafe after going vegan themselves, Claire Sweeney and Sarah Mouat hoped to create a vegan community hub in Aberdeen.
"Sarah and I set up the cafe back in 2015 as a wee Saturday pop-up tea room," said Claire.
"We'd recently gone vegan and were looking for ways to do outreach, educate people about veganism, and we were both keen to start our own business.
"We realised there were no cafes or vegan restaurants serving Aberdeen, so we decided to set one up ourselves."
Located on Skene Street, the cosy city centre cafe is known for offering delicious-looking vegan treats as well as a wide range of hot and cold drinks.
Claire said: "We welcome everyone and try to make sure our menu isn't alienating.
"Everything is free of animal cruelty, but it's full of joy and full of flavour.
"We're a genuine and friendly bunch of people who work hard to make the cafe a welcoming and comfortable place that's just a pleasure to be in."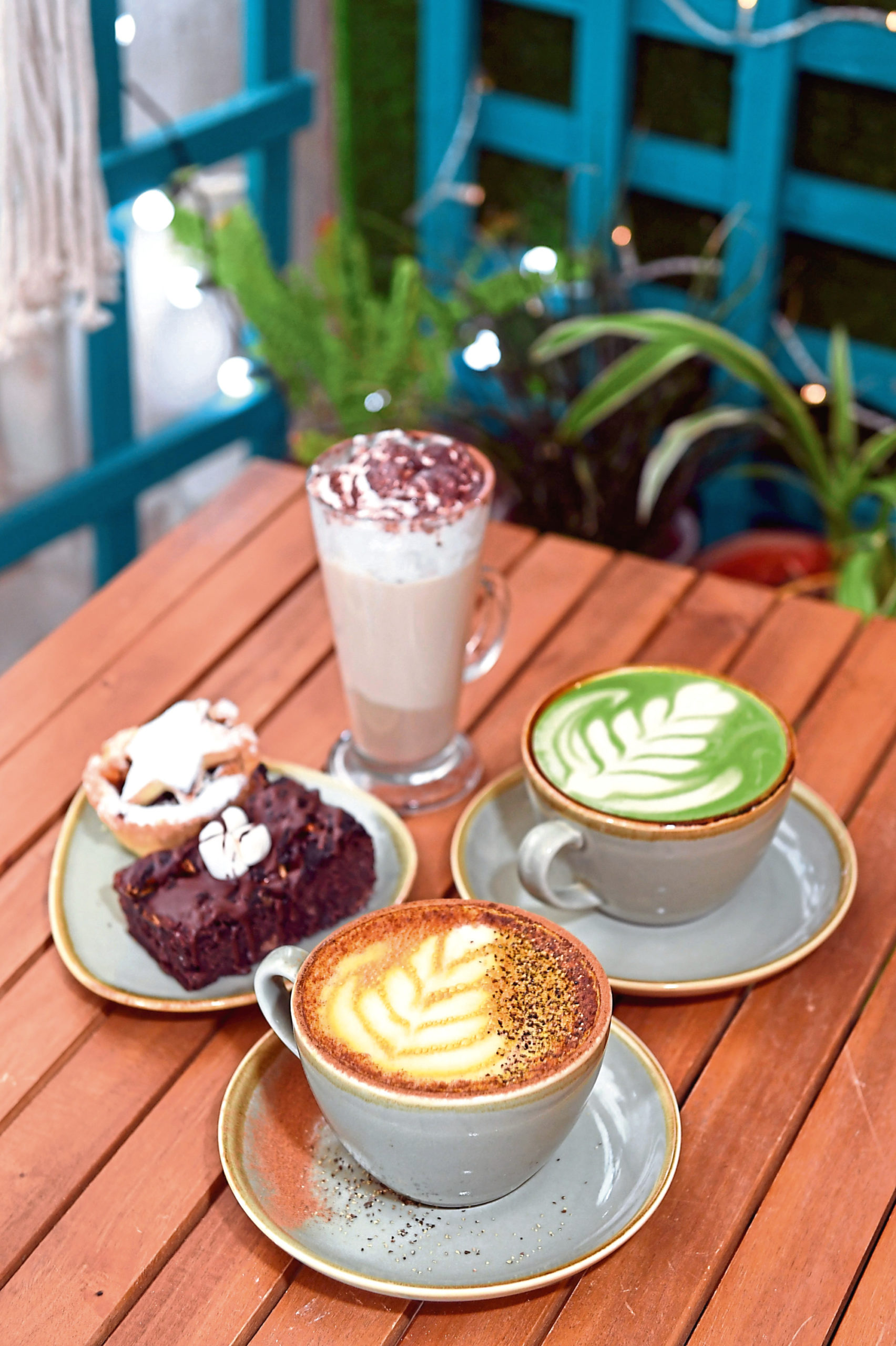 Claire and Sarah are passionate about supporting other local businesses, which is why they decided to offer Easy E's Coffee Beans coffee in the cafe.
Claire said: "We have our standard espresso drinks menu such as flat white, latte, Americano and cappuccinos.
"Our beans are roasted in Aberdeen by Easy E's Coffee Beans – they have a cafe & vinyl shop too, Red Robin Records, and they are definitely worth checking out."
Bonobo Cafe's friendly staff also make tempting hot drinks, including chai lattes and hot chocolates.
Claire said: "We also have a lot of hot chocolate options such as orange, peppermint, winter spiced, salted caramel, and deluxe which comes with marshmallows, whipped cream, chocolate chips and chocolate sauce.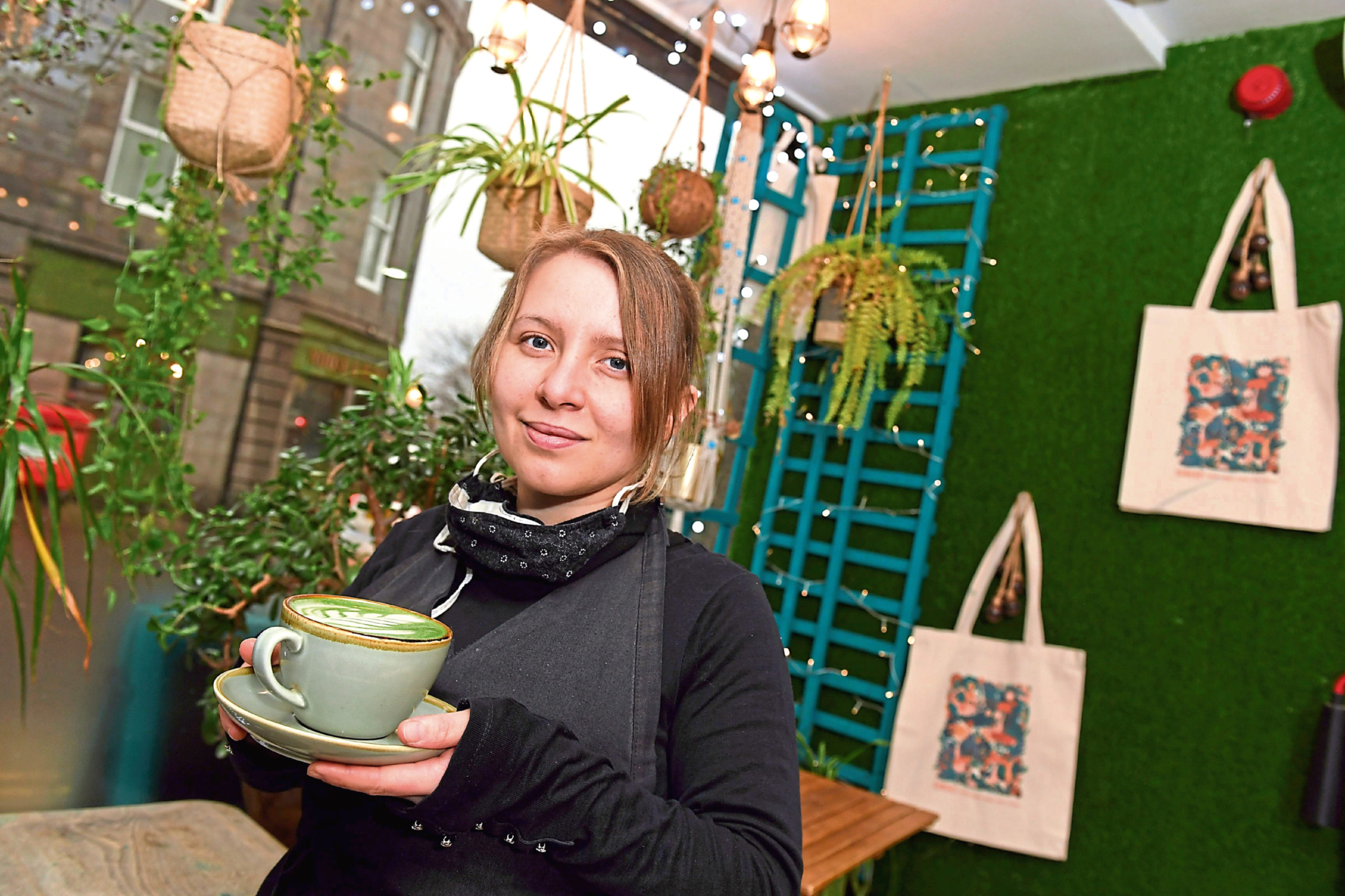 "Our speciality drinks menu is popular too.
"We offer matcha green tea latte, and our house-made chai latte and turmeric latte.
"The turmeric one is a real comforting drink made with a blend of spices, and dusted with cinnamon and black pepper.
"Our festive special for 2020 was a reindeer fuel latte – we used a syrup we made in house with black tea, cinnamon, cacao nibs, peppermint and clove.
"We steamed it through oat milk and topped it with whipped cream, dusted with cocoa powder and silver edible glitter for some winter magic."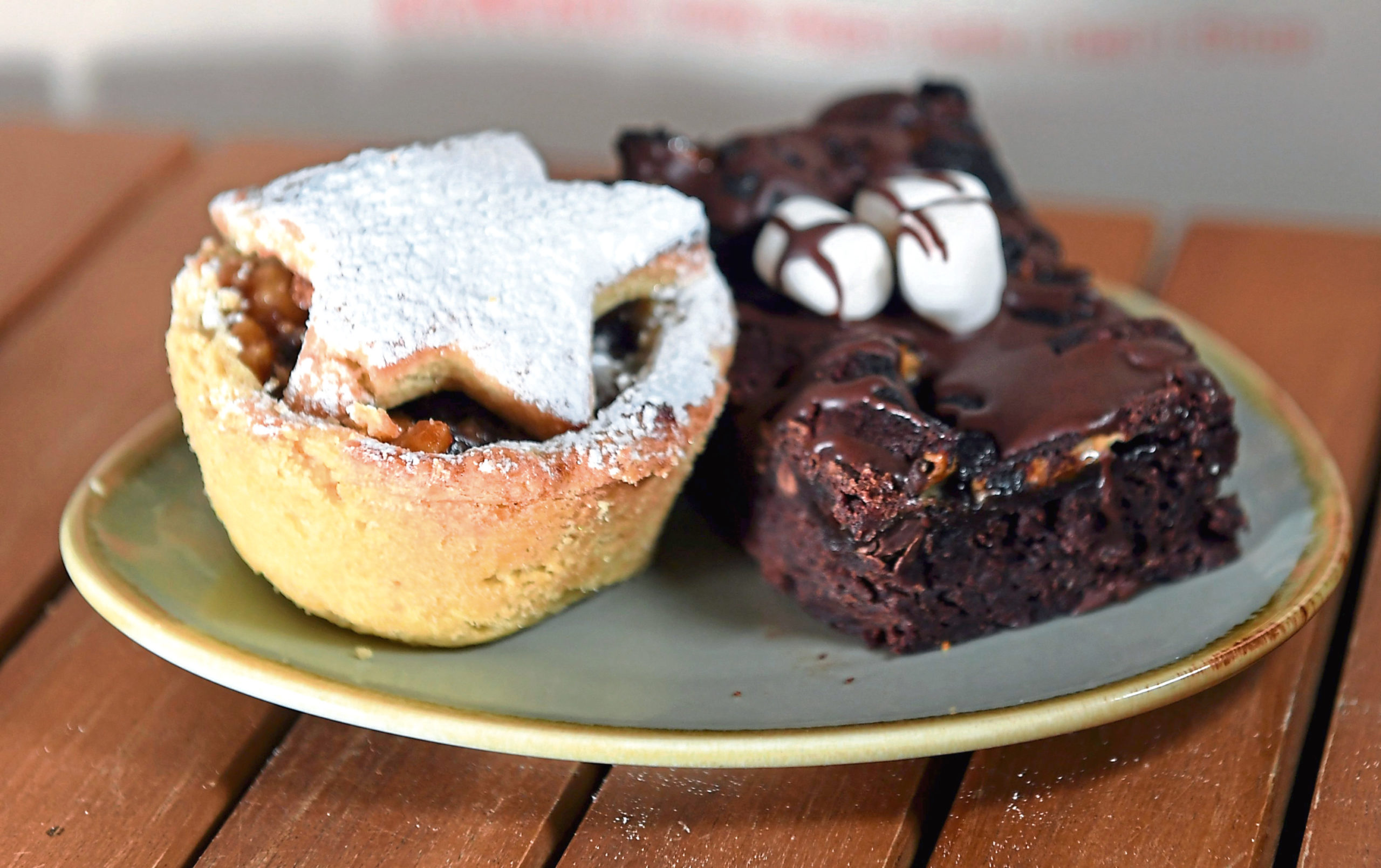 In addition to Red Robin Record, Bonobo Cafe works with a few other north-east producers.
Claire said: "We get our sourdough bread, yum yums and doughnuts from Vegan Bay Baker.
"We also have just started working with Re:treat who are based in Inverurie – we sell their pamper products in our wee shop.
"When it's not possible to work with Aberdeen or Aberdeenshire-based businesses, then we make sure it's other Scottish-based businesses.
"We're always looking for ways to support the local economy."
When the pandemic hit, Claire and her dedicated team turned Bonobo Cafe into an online grocery store. While the cafe is currently closed due to the restrictions in place, the online shop still operates.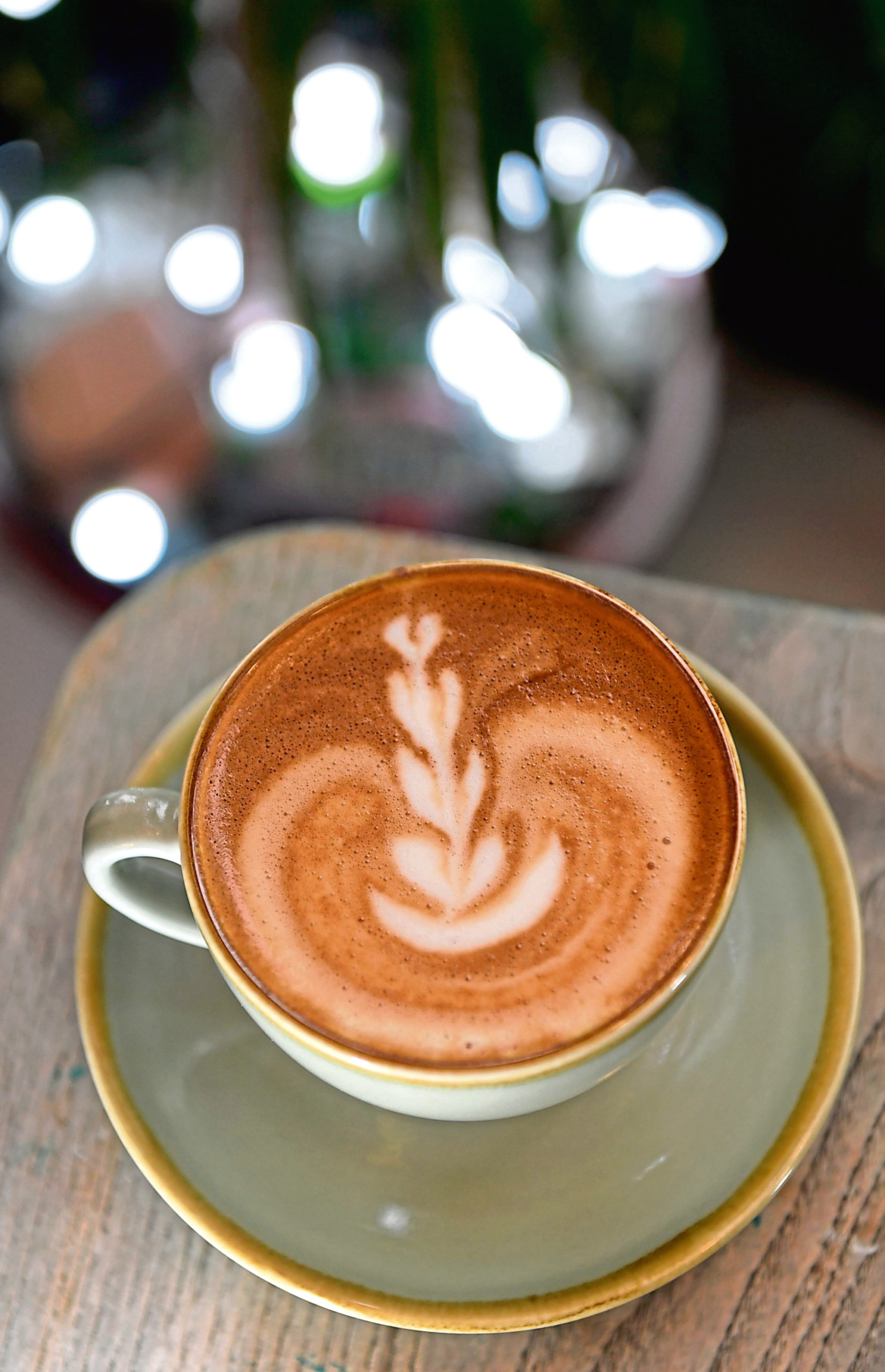 Claire said: "Having the space and the suppliers to do it, we started offering a safe no-contact delivery and collection grocery service.
"Everything in our shop is 100% vegan, cruelty-free and where possible, plastic-free. We set up a subscription for a weekly veg box for two that has proved very popular.
"It has all the essentials such as tatties, carrots, onions, garlic, ginger, fruit, and a mix of six other seasonal vegetables.
"We're continuing the shop while the pandemic is still happening."
While Bonobo Cafe quickly adapted to the pandemic, Claire said 2020 was a very difficult year for their business.
She stated: "There are such tiny profit margins in hospitality at the best of times, so to be closed during what is usually our busiest time of the year has had a huge impact."
"To focus on the positives, though, if we can get through this tough period, we'll have gained a renovated outdoor seating area, and hopefully become stronger and more adaptable for the experience."
Bonobo Cafe employs a dedicated team of nine at the moment.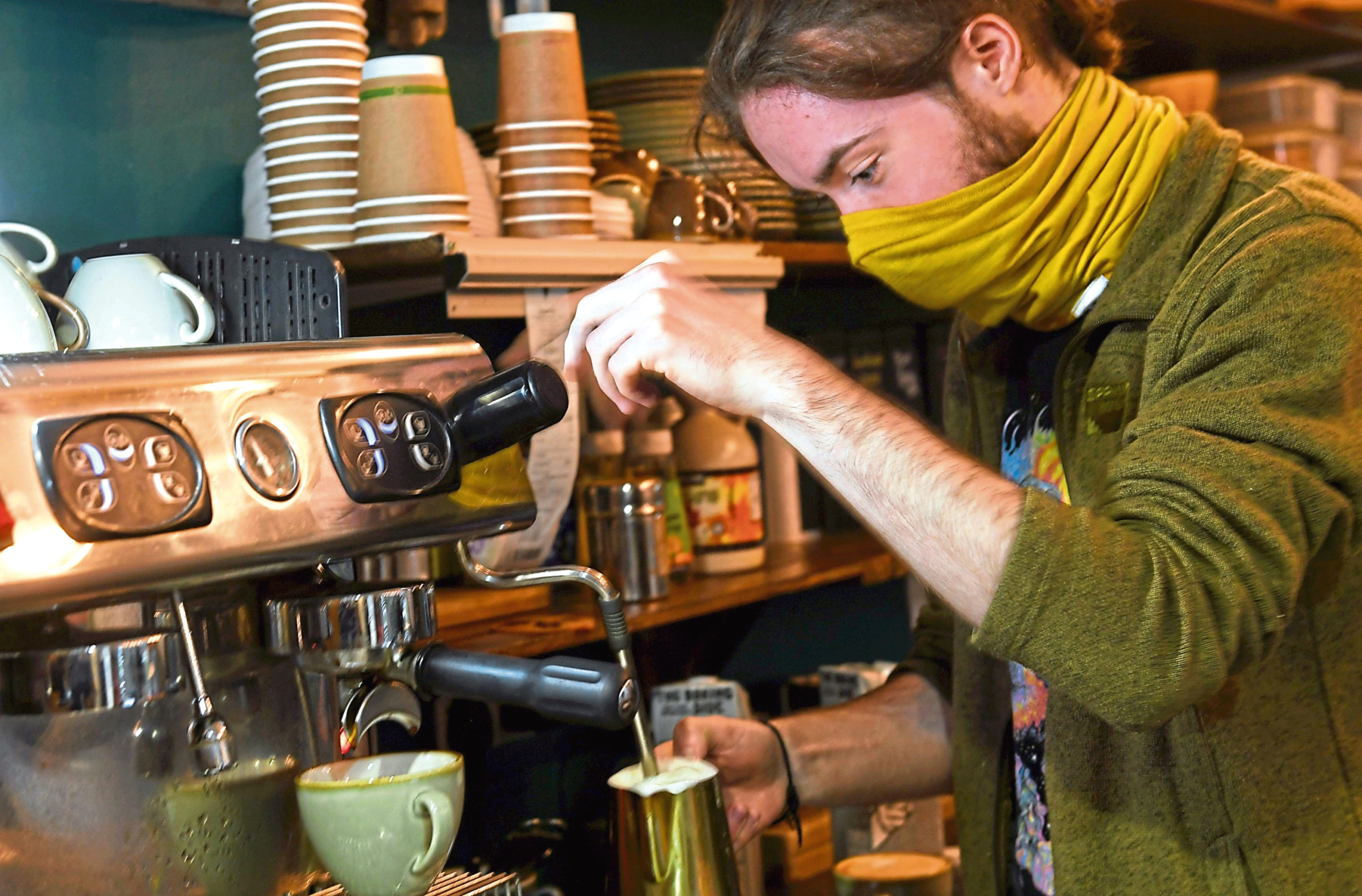 Claire said: "I really appreciate and respect every last one of them.
"They're all amazing in their own way and we work really well together. I love being able to spend time with them all."
Claire also feels very lucky her business has many loyal customers who continue to support the city centre cafe.
She said: "We get to know a lot of our customers pretty well and it's been a joy to see everyone coming in again after being closed for so long.
"Our dear George is probably our most loyal customer – since before we opened on Skene Street he's been a constant support.
"He visits almost every day and even during lockdown, he continued to support us by ordering his groceries.
"We're very lucky to have folk like this around us."
Visit www.bonobotribe.co.uk for more information and to place an order