Aberdeen's Barking Mad Coffee & Cakes is the perfect foodie pit stop for dog-owners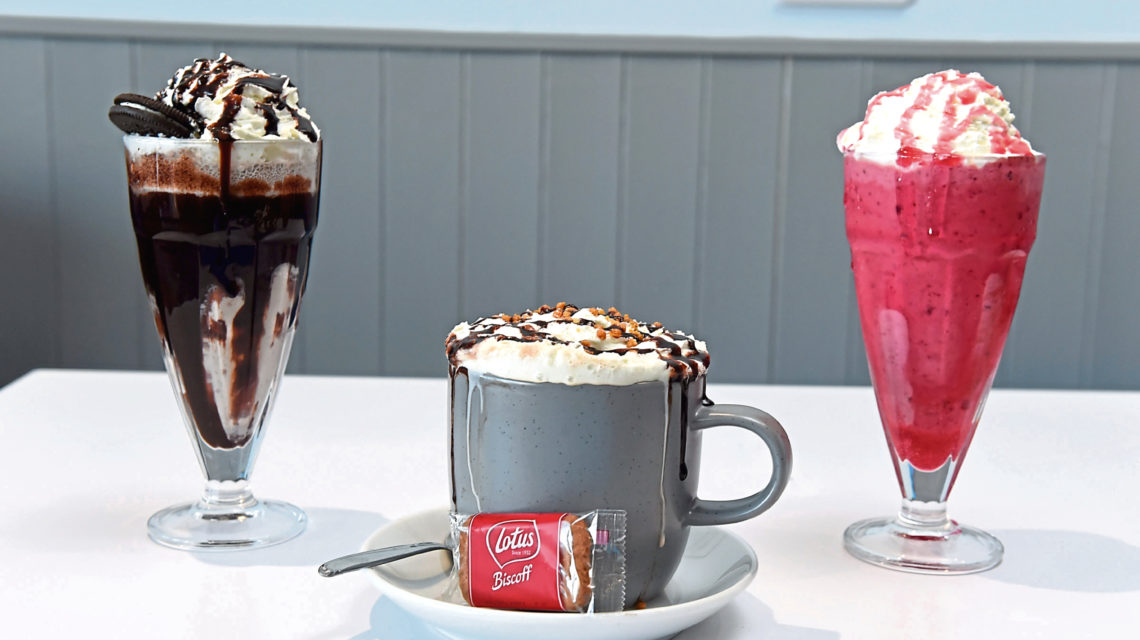 After taking early retirement to pursue her dream, Val Inglis opened her own dog-friendly coffee shop in Aberdeen.
Overlooking the city's picturesque beachfront and seaside, Barking Mad Coffee & Cakes provides the ideal foodie pit stop for hungry locals and their furry companions alike.
The cafe opened its doors a mere 12 months ago. Although more than half of this period has carried uncertainty for the hospitality industry, the senior manager and owner has relished the past year.
"I had always dreamt of opening a coffee shop," Val, from Kincorth, said.
"I decided I really needed a change of career, so took early retirement and opened the doors of Barking Mad Coffee & Cakes in November last year."
Val's background is in nursing, which she still partakes in two days a week. But when she's not in her nursing attire, the business owner is whipping up a selection of mouth-watering drinks for customers.
Val said: "We are a dog-friendly cafe – the pooches are the 'heart and soul' of the business, in my eyes.
"For customers and their four-legged friends, there are a wide variety of treats, meals and ice cream, as well as towels for a wet day, toys and plenty of pampering.
"As for the drinks side of things, we are alcohol-free. We offer a large variety of delicious soft drinks including iced and hot teas, coffees, hot chocolates, smoothies, milkshakes, ice cream floats and frappuccinos.
"Our coffee beans are sourced from Matthew Algie, a company based in Glasgow, which are used in our americanos, lattes, cappuccinos, mochas, flat whites, espressos and macchiatos.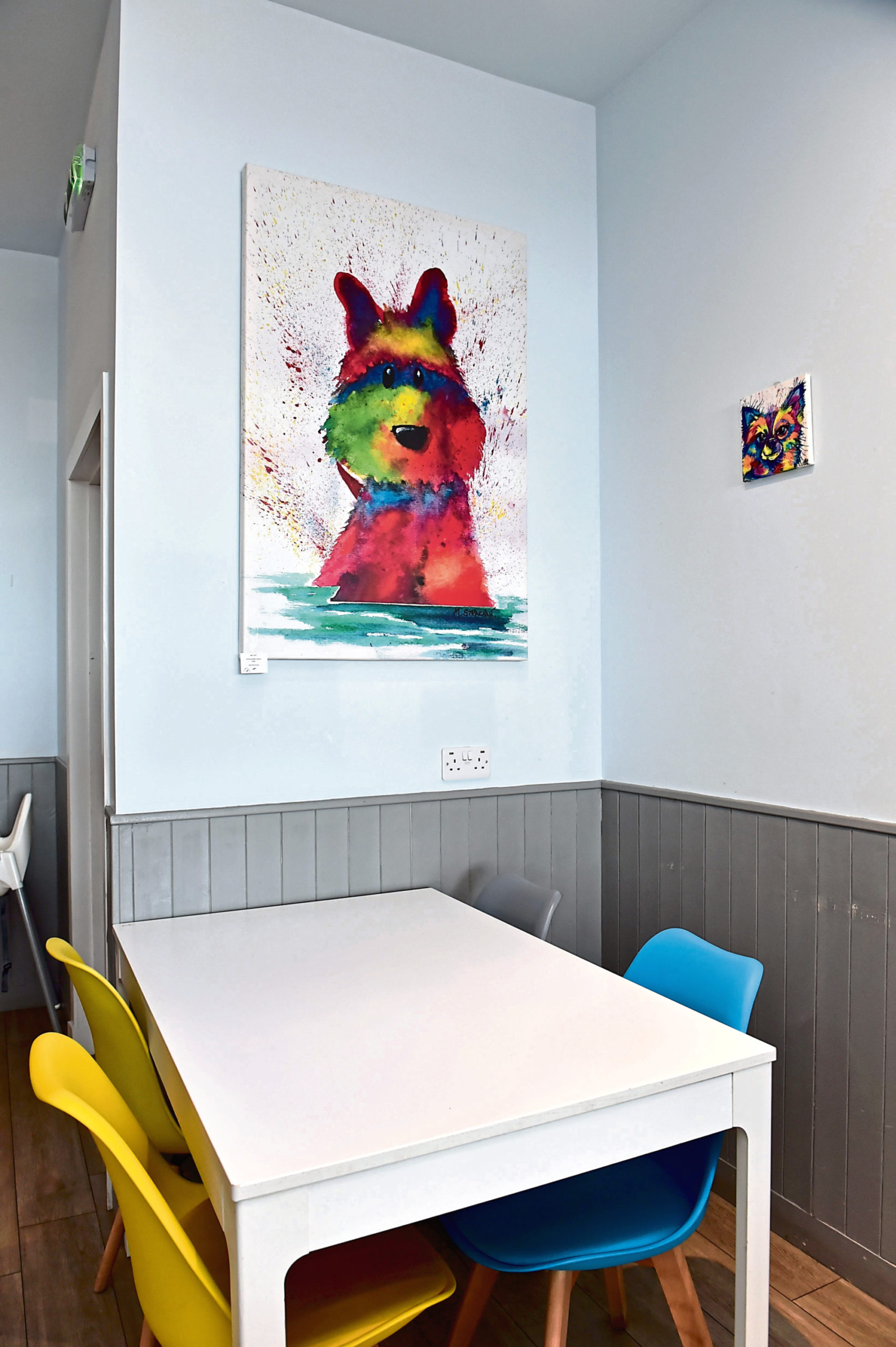 "But for those who like a bit of sweetness in their coffees, we have various syrups available such as chai, praline, coconut, banana, salted caramel, spiced pumpkin, almond, caramel, hazelnut, vanilla and amaretto."
While a piping hot coffee, tea or hot chocolate is more than welcome during the cold weather months, a creamy milkshake may also be the perfect pick-me-up.
"Whether you're after a hot or cold drink, I like to think there's something for everyone," Val added.
"We always have popular milkshake flavours like strawberry, banana and chocolate on the go, but the team and I – which consists of 14 full and part-time members of staff – like to experiment now and again, come up with new ideas and try out new recipes.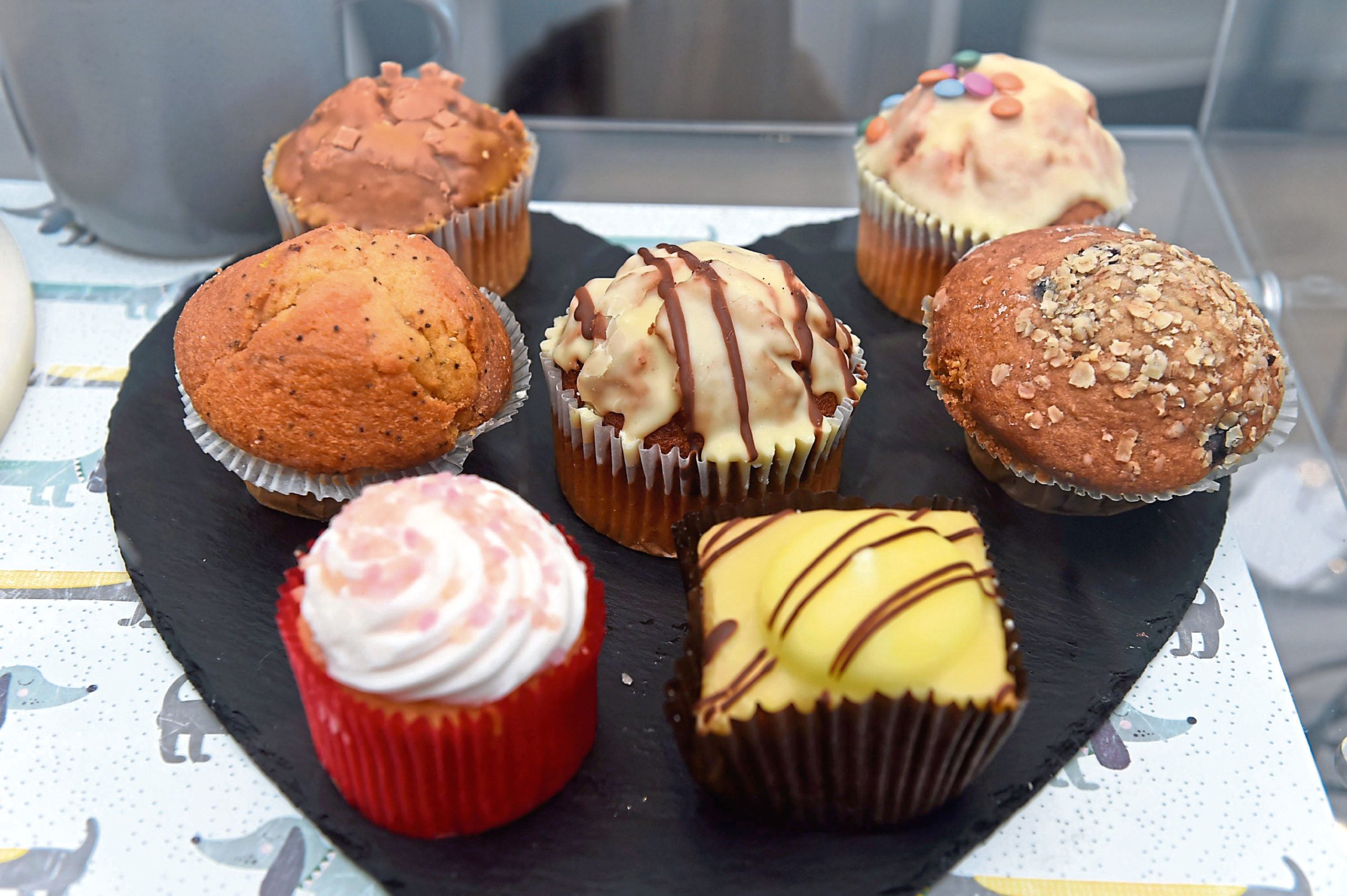 "A couple of our most popular flavours to date have been Ferrero Rocher, Unicorn and Oreo. And as for our smoothies, we'd recommend opting for mango or berry.
"Our food menu features a selection of delicious and freshly-made goods. From soup, bacon butties, baked potatoes, paninis, sandwiches, wraps, toasties, croissants and salads to sweet pancakes, waffles with various toppings, cakes, tray bakes and butteries, there's plenty on offer.
"There are also gluten-free and vegan menu items too."
Speaking on the festive period, the team at Barking Mad Coffee & Cakes are experimenting once again. This time, it involves perfecting their festive drinks offering.
Val said: "So far, we have candy cane and spiced winter warmer drinks available. However, we are currently working on other flavours as well.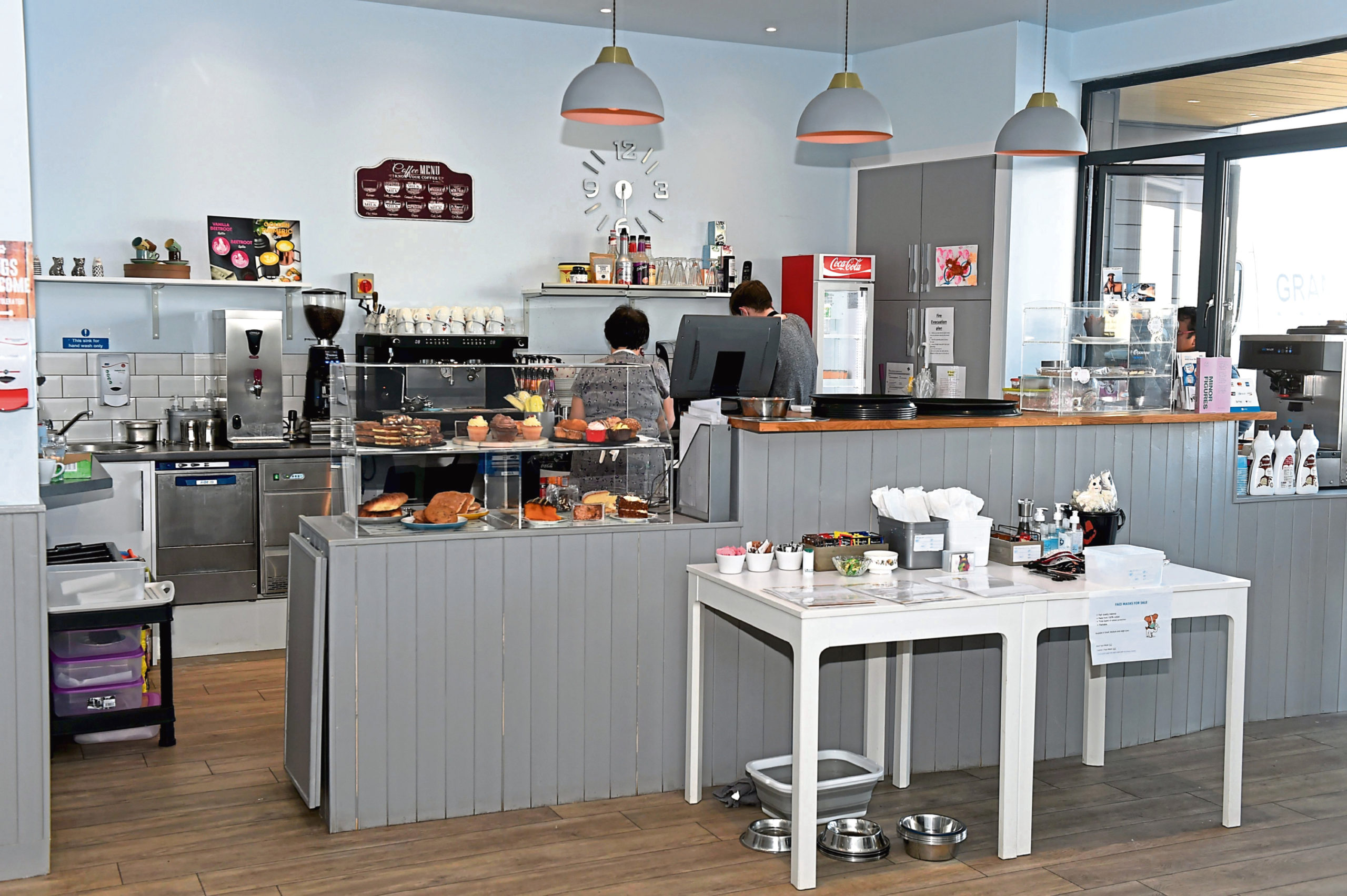 "It's all very exciting at the minute, as has been the past year owning my own dog-friendly coffee shop.
"I believe it's a market that has been underrepresented, so seeing it come to life and meeting all different types of dogs and their owners is everything I could have hoped for.
"We have a wonderful, strong and committed team, who love their job and love being able to speak to and pet the various dogs that visit.
"It's important that the team and I accommodate a relaxed and happy atmosphere for our furry friends and their owners, and I think we've done just that.
"We have a vision for the future and I couldn't be more proud of us. We will get through this pandemic and focus on building and promoting the business even further."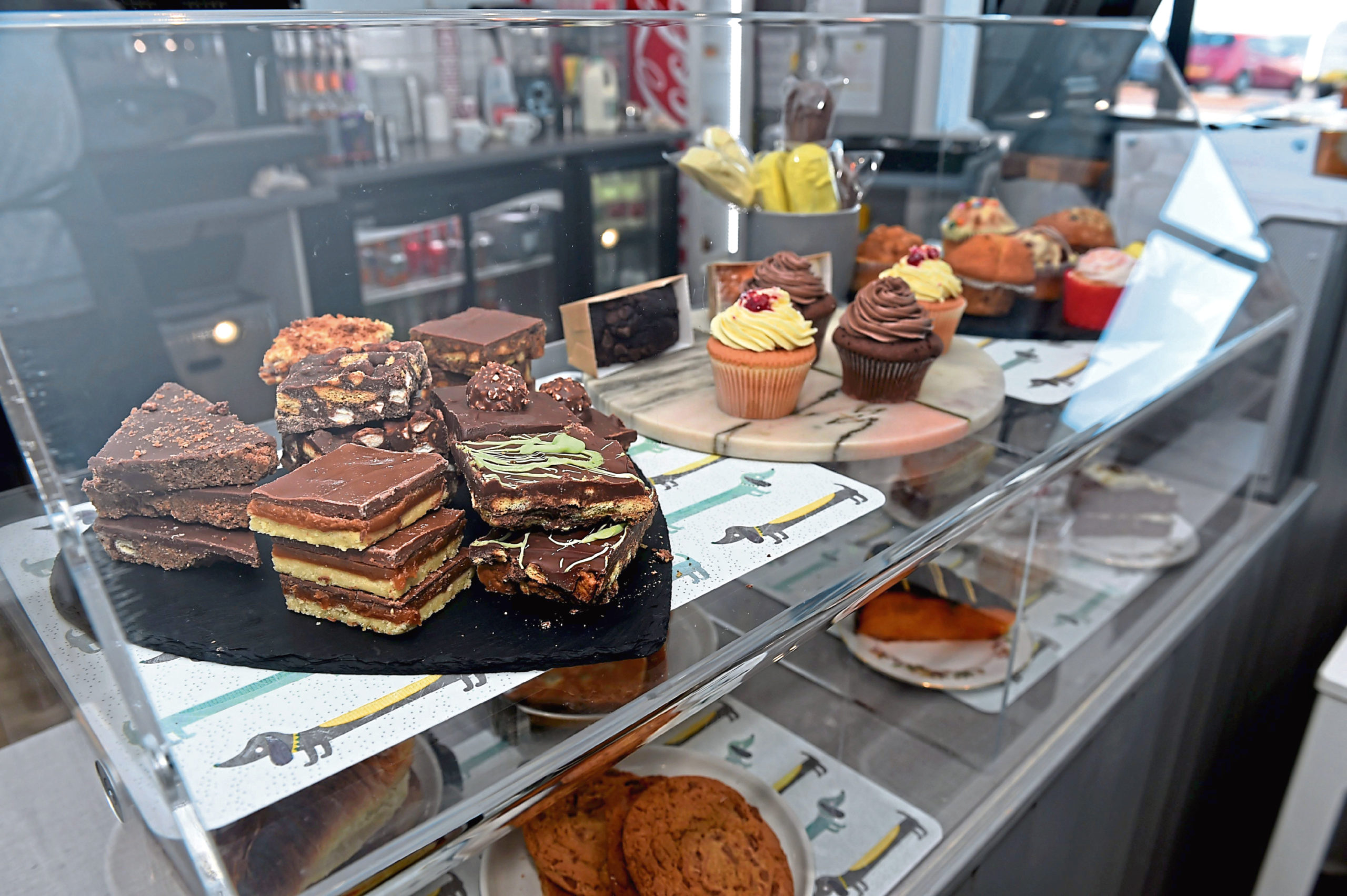 ---
Visit Barking Mad Coffee & Cakes on Facebook for more information.