A round of questions with Tom Rutherford of Aberdeen's No.1 Bar & Grill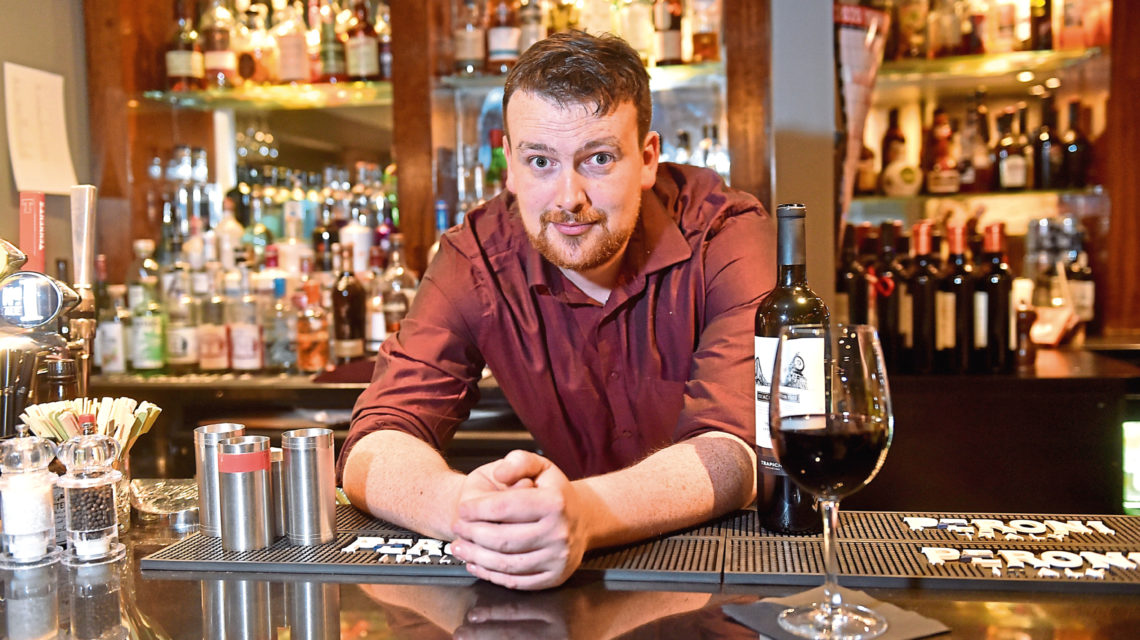 No.1 Bar and Grill's bar manager Tom Rutherford loves mixing it up with drinks at the Queen's Terrace venue in Aberdeen.
We put him through our round of quickfire questions. Find out how he got on.
---
What's your customer icebreaker?
---
I always like to keep it simple and ask them how their day has been.
---
What do you pour yourself at the end of a shift?
---
Either a pint of lager or a dram of GlenDronach 15.
---
If you were a drink, what would you be?
---
A pint of IPA because I'm friendly, approachable and refreshing.
---
What's been your most unusual drink request?
---
Someone once asked me to make them a Baileys with lemonade.
---
What would the theme song to your average shift be?
---
It would have to be I Predict A Riot by Kaiser Chiefs because you never know what to expect before a shift behind the bar.
---
What's in your home drinks cabinet?
---
I have around 50 whiskies at home. It's my go-to drink.
---
Best food and drink pairing?
---
It would have to be a nice cold beer with a juicy burger.
---
If you were stuck on a desert island, what three drinks would be there with you?
---
I wouldn't be taking a soft drink with me, so a Sidecar cocktail, GlenDronach 15 and a beer.
---
You have to make a drink to represent Aberdeen. What would that be?
---
Stonehaven-based brewery Reids Gold's Raspberry Sun because it's really refreshing.
---
Your favourite superhero/celebrity is sitting at the bar. Who is it and what do you serve them?
---
I'd serve the band members of Blink 182 lots of whisky.