A round of questions with Bridge Street Social Club bar manager Michal Burzyk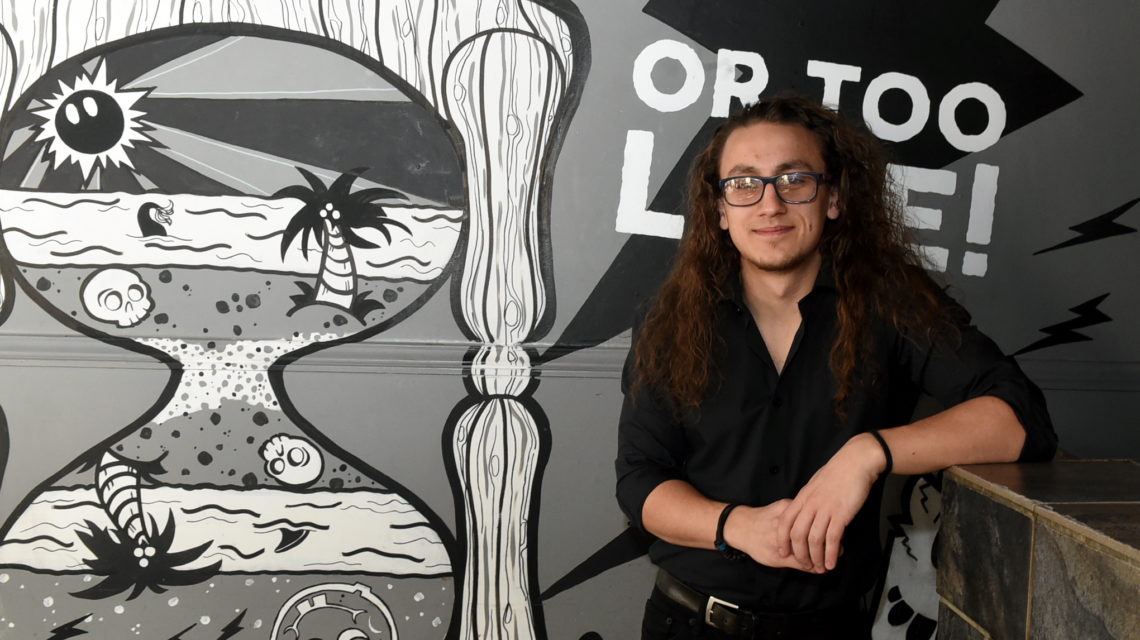 Michal Burzyk has been in his role as bar manager for just three weeks
But having worked for the company for four years, he's a seasoned pro behind the bar, which makes him the perfect man for the job.
Just launching a new cocktail menu, we popped into the Aberdeen bar to put Michal through our round of quick fire questions.
See how he got on below…
---
What's your customer icebreaker?
---
I just be polite, welcome them to the bar, show them the menu and recommend some things for them to try.
---
It's the end of your shift – what do you pour yourself?
---
I don't drink after shifts but when I go home I would maybe have a beer or a cider.
---
If you were a drink, what would you be and why?
---
Spirytus – it's a Polish spirit which is 96% ABV. It's strong and being Polish our heritage and thinking is very much like all or nothing.
---
Most unusual drink request?
---
Midori and milk on ice. I've never tried it but I'm almost very tempted to try it.
---
What would the theme song to your average shift be?
---
Any 80s power ballads – you'll have to hold me back at the karaoke night.
---
What's in your drinks cabinet at home?
---
The basics and some fancier rums and bourbons. I like making a good Old Fashioned but I also like having the basics so I can make any classic drink.
---
Best food and drink pairing?
---
It's got to be a burger and beer. We do a burger and beer promotion on Thursdays for £10, it's very good.
---
If you were stuck on a desert island, what three drinks are there with you?
---
I'd have rum and some soda water to make Mojitos and maybe some water too to keep me hydrated.
---
You have to make a drink to represent Aberdeen. What would that be?
---
It would be something with salted caramel in it and maybe Buckfast too. The salted caramel element nods to the sea, and Buckfast is Scottish, so that's why I'd use it.
---
Your favourite superhero/celebrity is sitting at the bar. Who is it and what do you serve them?
---
Jason Mamoa and I'd serve him a pint of Guinness although I think he'd finish it in like a second!