Drink in the history of Braemar at Aberdeenshire luxury hotel The Fife Arms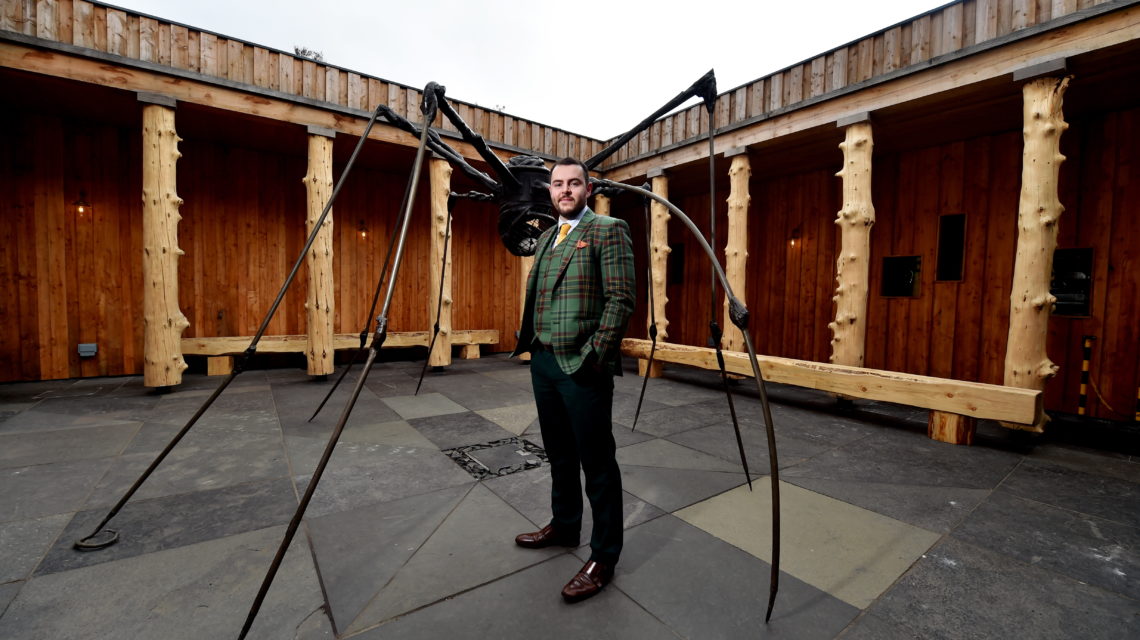 Reopening in December after an extensive refurbishment, The Fife Arms has been hailed one of the hottest new hotels of 2019 by various publications and notable guests.
Taking inspiration from the history of the local area, it's not just the rooms and the hotel's interior that tell fascinating stories, it's the drinks, too.
Home to the suave cocktail bar, Elsa's Bar, and traditional Scottish pub, The Flying Stag, both venues offer something unique and bespoke to their customers.
Headed up by food and beverage operations manager David Dunne, who arrived at the hotel last February from events firm 200svs in Glasgow, he has spent the past year perfecting the drinks offering, ensuring it adds to the truly special and magical experience the Fife Arms boasts.
"Elsa's Bar is a boutique cocktail bar and a real experience," said David.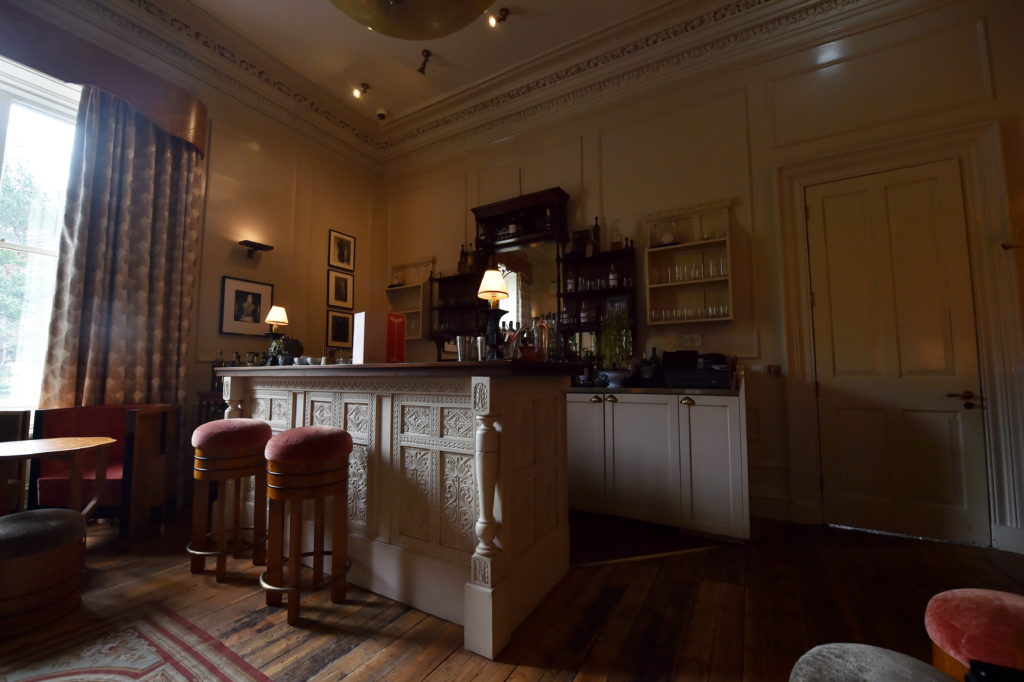 "Elsa Schiaparelli was a famous Italian fashion designer in the 1930s and was a rival of Coco Chanel. She was the editor of Vogue magazine, was famous for designing the shocking pink colour and visited Braemar a lot. When I was given my brief for the bar, I was asked to design eight to 10 cocktails inspired by history connected to the town, so we ended up with this 1920s art deco-style with prohibition era cocktails. At Elsa's you can expect very boozy cocktails with little garnish.
"I did a lot of research and reading and visited a lot of local distilleries. I came up with different stories for the cocktails, taking inspiration from the local area, the hotel and the local produce."
David, who has 11 years' experience in the industry, was excited to relocate to the enchanting community of Braemar and create drinks the town had never experienced before.
He said: "Every cocktail has the base spirit of a Scottish product. I went to Banchory, Aboyne, Aberdeen, Dufftown, you name it. I visited a number of distilleries to fully understand how each product was made and how I could use it. I use Glenfiddich from Dufftown, Eenoo gin, Haroosh and Murmachin absinthe from Lost Loch Distillery, rum from Dark Matter and more. I wanted to keep it as Scottish as possible and give the locals, visitors and tourists a completely different drinks experience."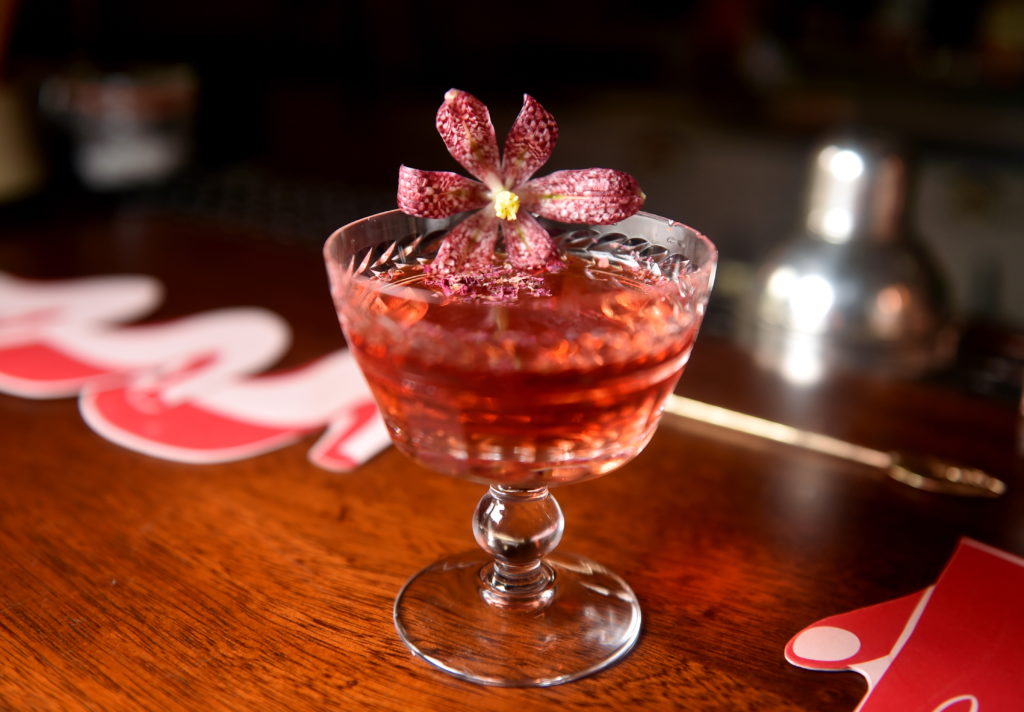 His own menu, David made one small exception for a new member of staff to have his creation featured on the final version.
"It was only me working here for the first eight months," said David.
"I created the first two drinks and the owners loved them, so I developed the other six. Marco (Fante)joined me from Italy and he's worked at The Savoy for Gordon Ramsay, so I pulled one of my drinks from the menu so he could put one on. He created the Mamon cocktail with cognac, rum, truffle reduction and chocolate, which is just delicious."
From savoury chocolate, heavier drinks to lighter, fruity, sweet cocktails, the selection of featured cocktails may be small, but it certainly is varied.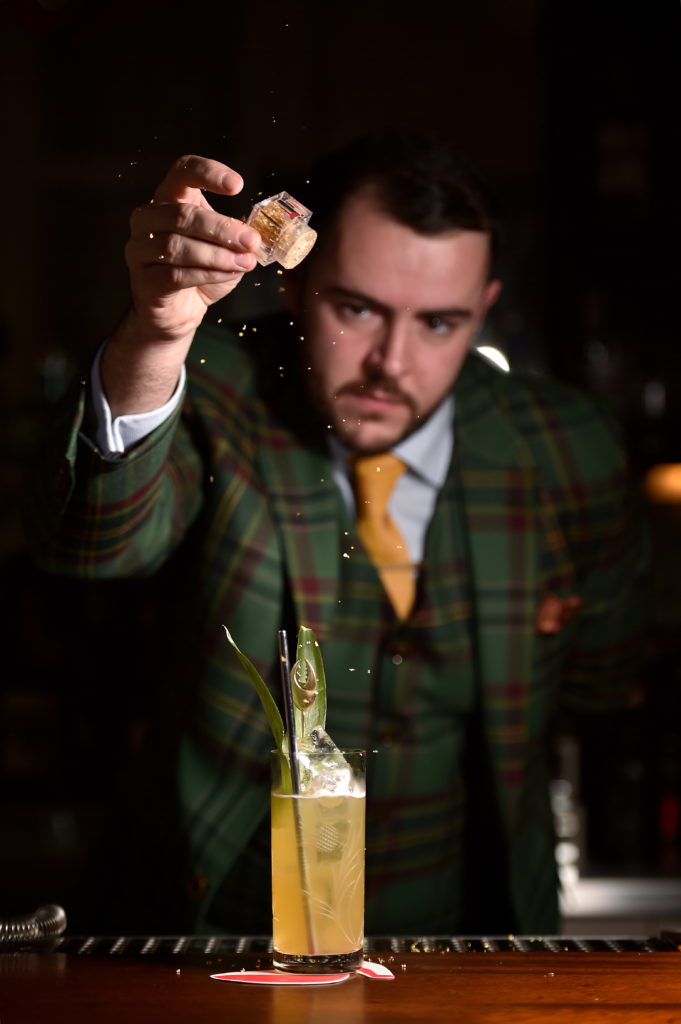 David said: "I think when you create a drinks menu you have to accommodate everyone's tastes. Each cocktail has its own story and that's really important to us. The stories link in with the rooms, too. For example, Queen Victoria was said to enjoy red wine and whisky before bed, so I tweaked that with some Haroosh and chocolate to make The Widdy cocktail. It's my Scottish nod to Queen Victoria. I used the Royal Lochnagar because she famously stamped that distillery."
David actively encourages staff to forage for garnish, using Braemar's natural larder in the cocktails.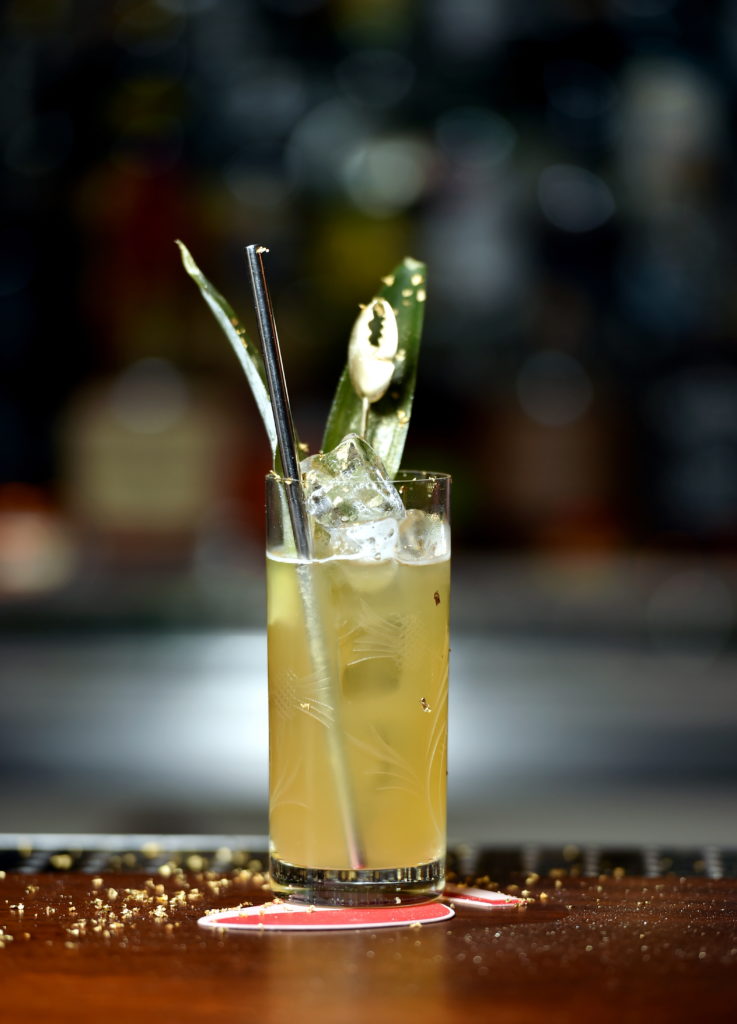 "I'm not a big fan of garnish, but I encourage the staff to pick flowers and things to see if we can use it as garnish for the drinks. I then sit down with the in-house forager, Natasha (Lloyd), who tells us if we can or can't use it, and what it is. She makes sure everything is safe to serve and the flowers around here are beautiful. So really, Braemar is the garnish."
"We make our own bitters, vermouths and more," said David.
"Our forager picks berries and fresh herbs that we can use and she tells us what comes into season when. We use Scottish mushrooms in the truffle reduction and everything is handmade. I don't like to buy in things and all the juices are pressed fresh in the morning."
With both very different bars attracting individual clientele, The Flying Stag has proven a huge hit with the locals and features an array of painted portraits of many of them.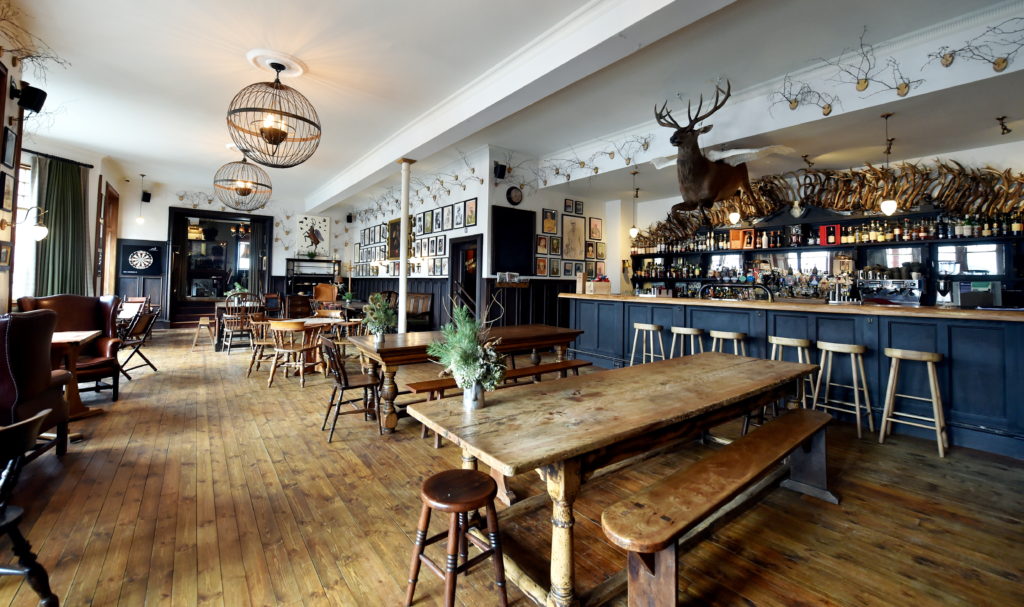 "We worked with an artist to paint some of the locals, which was really cool – I think they all enjoyed the experience," said David.
"There are seven beers on tap and they're all Scottish. It's a classic Scottish pub and it's a different setting to the intimate, refined Elsa's Bar.
"We developed The Flying Stag ale with Harviestoun Brewery. I created the logo and used their beer and the locals love it. It's a golden ale and tastes brilliant. We've got BrewDog's Dead Pony beer, too, and I think that will be a big hit with tourists in summer."
Not hard to miss, the growing whisky collection dominates the back bar, with nearly 200 bottles calling it home.
"We've got 196 bottles of whisky and we hope to have 400 by the end of year two," said David.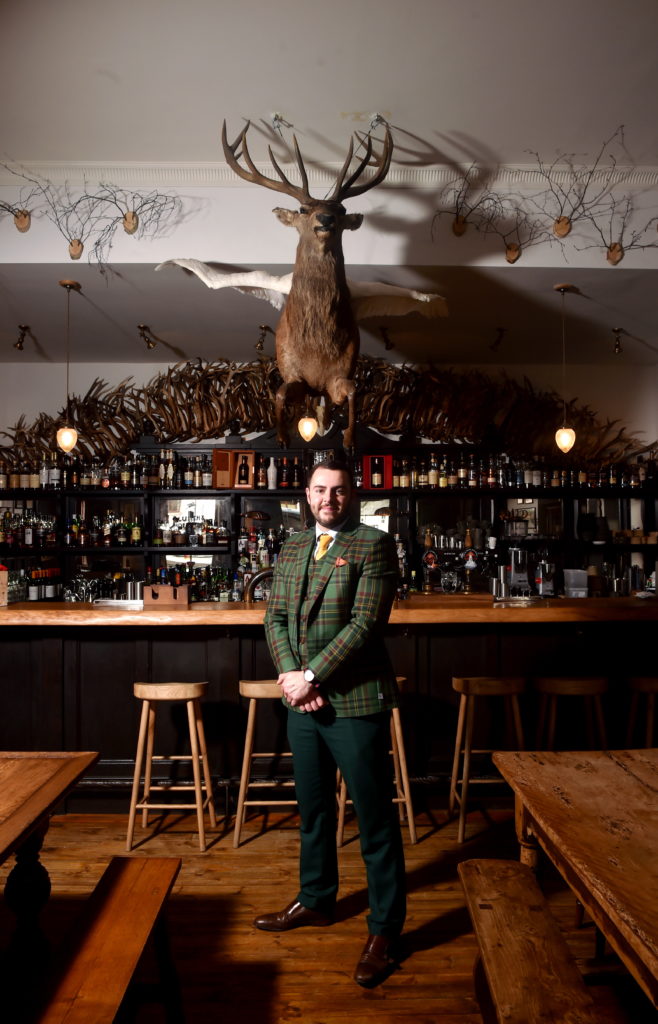 We need more storage, so that's something we're working on. The idea is to have the biggest whisky bar in Scotland, if not the world eventually. We're going to build whisky cabinets for people to store their own whiskies, too, so we're developing that at the moment.
"I wanted The Flying Stag to be a really special pub, so we've got five whiskies more than 40-year-old. There's Macallan, Dalmore, Glenfiddich, Glenfarclas and Balvenie. It's pretty incredible to have them all. One costs £660 per nip."
Developing the bar's own gin – it's biggest seller – it sits handsomely beside 30 other Scottish gins and 30 more from around the globe.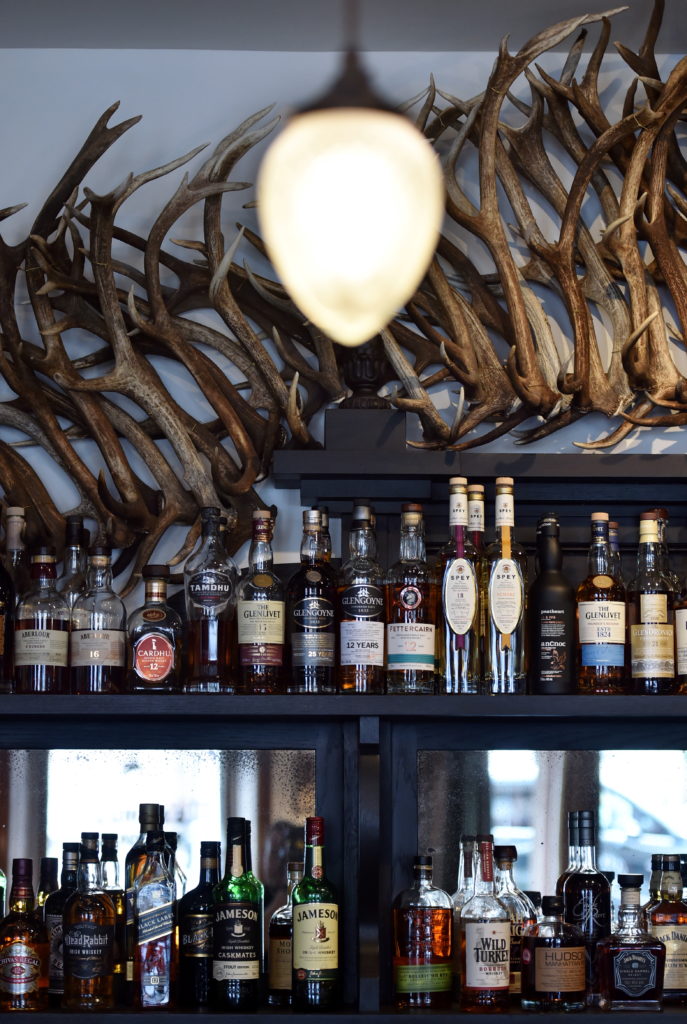 He said: "We make the gin with the team at BrewDog's Lone Wolf Spirits. I went to the distillery and talked through what I wanted to achieve. I wanted 14 botanicals, it to be 45% ABV and to have coriander, pine, lemon oil, juniper and more in it. I launched it as the Gathering Gin at the Braemar Gathering last year. We made 20 bottles and we ran out in two hours. I changed the recipe slightly and we've only bottled 60 and sold 45 already. You can buy it here and it's £75 per bottle. It's our house gin and we use it in our cocktails and gin and tonics."
Overseeing 40 staff members with 19 nationalities between them, David is looking forward to an exciting future at the Fife Arms.
"We do a lot of events such as stag parties in the bar, pre-dinner drinks, and cocktail tutorials, so we'll be looking into adapting that and adding new drinks to the summer menu in Elsa's.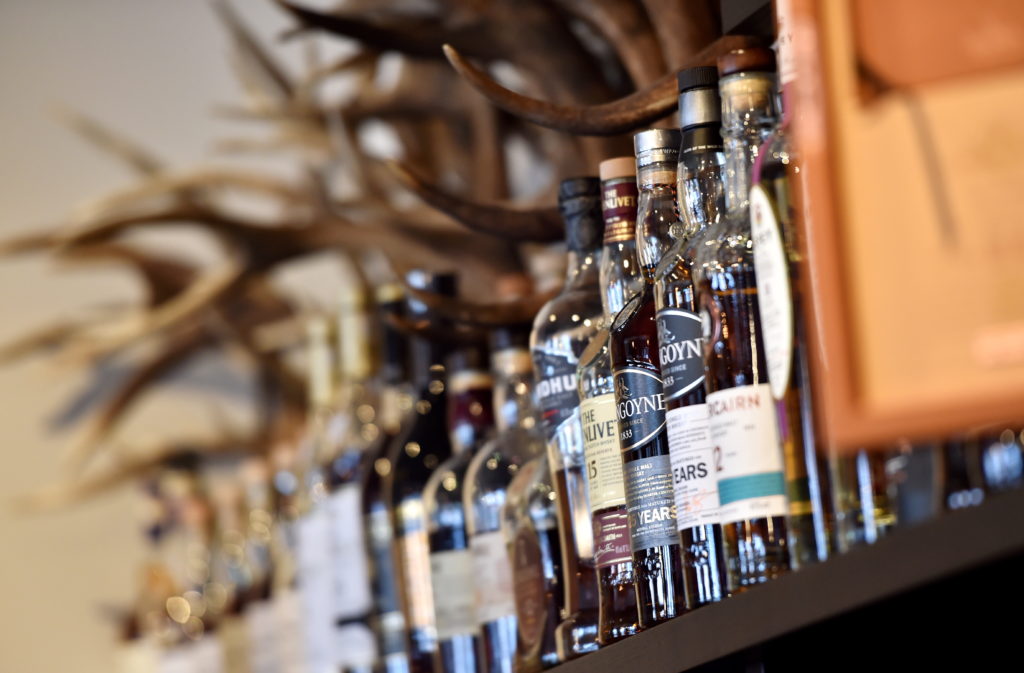 "I've got an idea for a Picasso-inspired drink which will be a whole new drinking experience, but I don't want to spoil it for people.
"I think when you go to a cocktail bar like Elsa's, it needs to be an experience and that's what we provide. Sharing the stories behind the local area and the hotel really helps set the scene. There's lots happening here with our first summer coming up and it's an exciting time indeed."
For more information visit www.thefifearms.com