Da Vinci's owner Elena Ionascu reflects on successful first year of business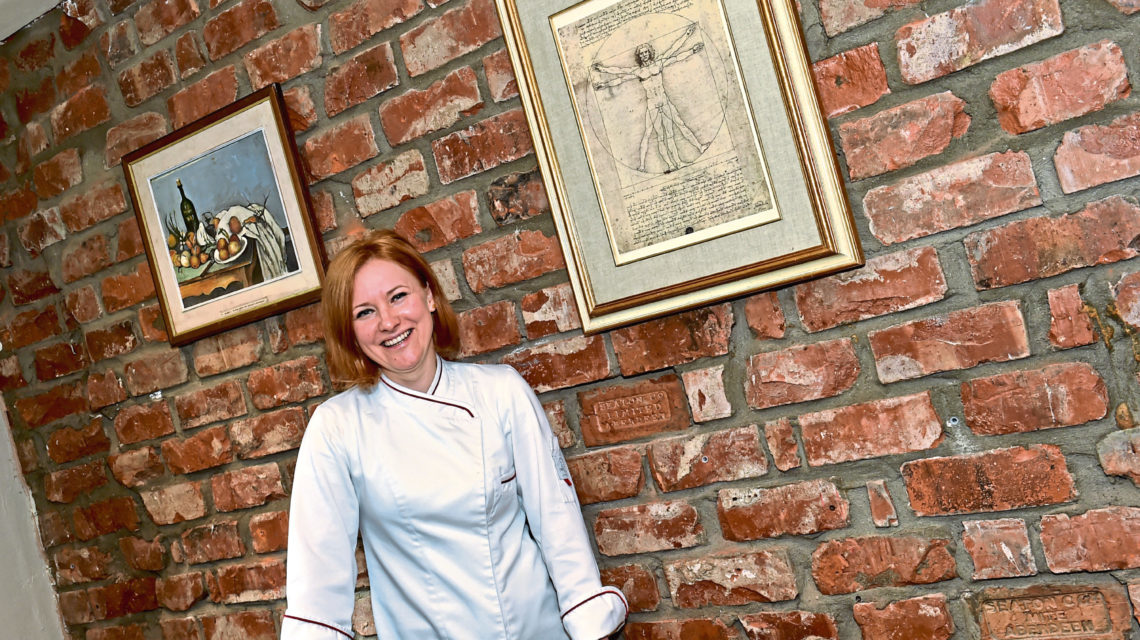 Emigrating from Italy to Scotland may seem strange for a couple of reasons – one, the weather is much better over there than the downpours we're used to here and two, the food is unbelievably good.
For one couple, however, it was the dream of opening a restaurant in a city they'd fallen in love with while on holiday that spurred them on to say addio to Tuscany and ciao to Aberdeen last August.
Elena Ionascu and Christian Romolini opened Da Vinci's Ristorante Italiano on Alford Lane in September 2017 – just a month after their move.
---
You moved to Aberdeen after falling in love with the city on holiday, what was it about the north-east that prompted you to move here?
---
My partner Christian and I came to Aberdeen three or four years ago on holiday and we saw how incredible it was. We found this restaurant space that was up for rent and we immediately fell in love with it, it was the perfect place for us to set up and start our own restaurant. We sold everything and then moved here last August and, can you believe it, we opened a month later in September.
We arranged everything for the restaurant from Italy ahead of the opening and then we rented a truck, drove for three days and eventually made it here from Tuscany. We turned the whole restaurant around in about a month and we actually pulled the whole menu together on the road.
---
Wait, you created the whole menu on the move?!
---
Yes. We devised the whole menu together while driving to Aberdeen and once we arrived in the north-east we sent it to a designer who pulled it all together for us. She helped us translate the menu to ensure everyone knew exactly what each dish was – that was really important for us as some things have different meanings in Italian and English.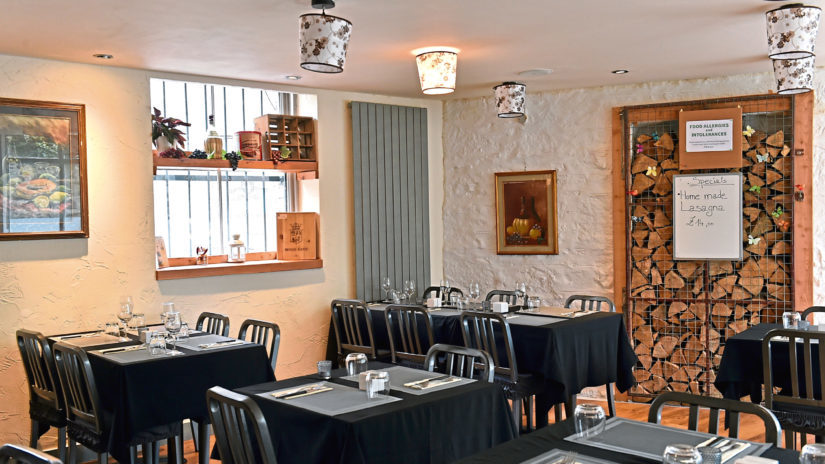 I love the menu, it's a real showcase of both Christian and I's talent and I'd have to say my favourite dish is ravioli. There's so much flavour in it and it all goes in the one little parcel – it's delicious.
---
You were born and raised in Tuscany, I'm guessing this is where the inspiration behind all the recipes and the restaurant come from?
---
There are recipes from grandmothers to adaptations of books, as well as dishes that we've grown up with.
Tuscan cuisine is very easy and simple. It's tomatoes, extra virgin olive oil, good bread, soups and meats, nice pasta and lasagna of course.
In Tuscany, we don't tend to mix foods together unlike here in the UK – we wouldn't put a side with a pasta or salad, we just keep it simple. We have an old recipe from Christian's grandmother – the coccoli – which is like pizza dough fried and served with Tuscan ham.
We've got fresh pasta that we buy from artisanal small producers in Italy who send it in the morning by plane and I pick it up by the afternoon. We get a lot of our ingredients from Italy but we also support local producers as much as we can. We use Donald Russell for all of our meat – he's the supplier to the Queen.
High quality, simple ingredients are what we're all about.
---
You're a chef by trade now, has that always been the case?
---
I'd always had a passion for cooking and I was cooking at home a lot but I never thought it would ever be my job. After a while in my office job I started to get bored. I found this cooking course, which was two years, and then after I completed that I went to work in some restaurants in Italy.
We then had a bed and breakfast which we ran. People loved our food and really enjoyed the whole experience we provided. People still call us and want to go and visit us there but we're now encouraging them to come and visit Scotland to try out our restaurant.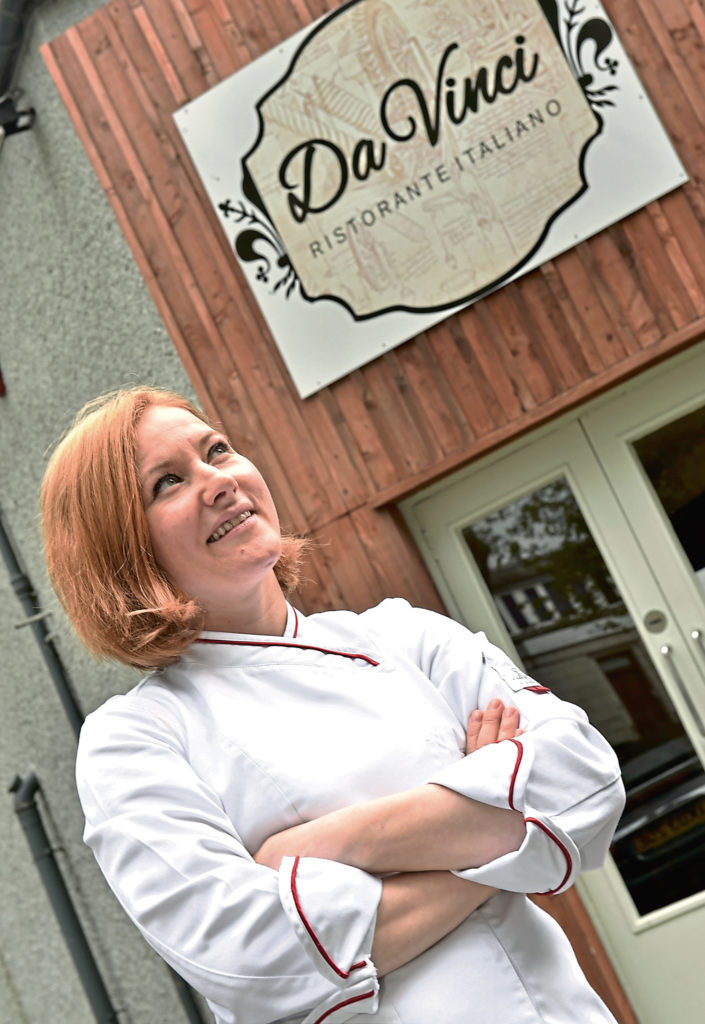 I've been a chef for four years now. I love seeing people's faces when they eat, especially when it's a dessert, as I make them all. I really do enjoy seeing people enjoy their food, it makes me so, so happy. It's great to get good feedback from customers, it's very humbling.
---
You run the business with your partner Christian, who looks after what?
---
There are four of us in total that work at Da Vinci's.
I make a lot of the desserts and I designed a whole separate vegan menu. We did a vegan evening and it was a huge success so we're planning on doing more of them as we got such a good response.
All of our other dishes are very much made in the moment, it's all very fresh. Christian looks after the meat dishes and I look after the vegetarian and vegan dishes but it's very much shared between us all.
---
And is the Scottish dining culture the same as back home?
---
There's a huge difference between Scottish and Italian culture. In every city in Italy you go there's a different variation of a traditional recipe – every chef has his or her own way of cooking a traditional dish.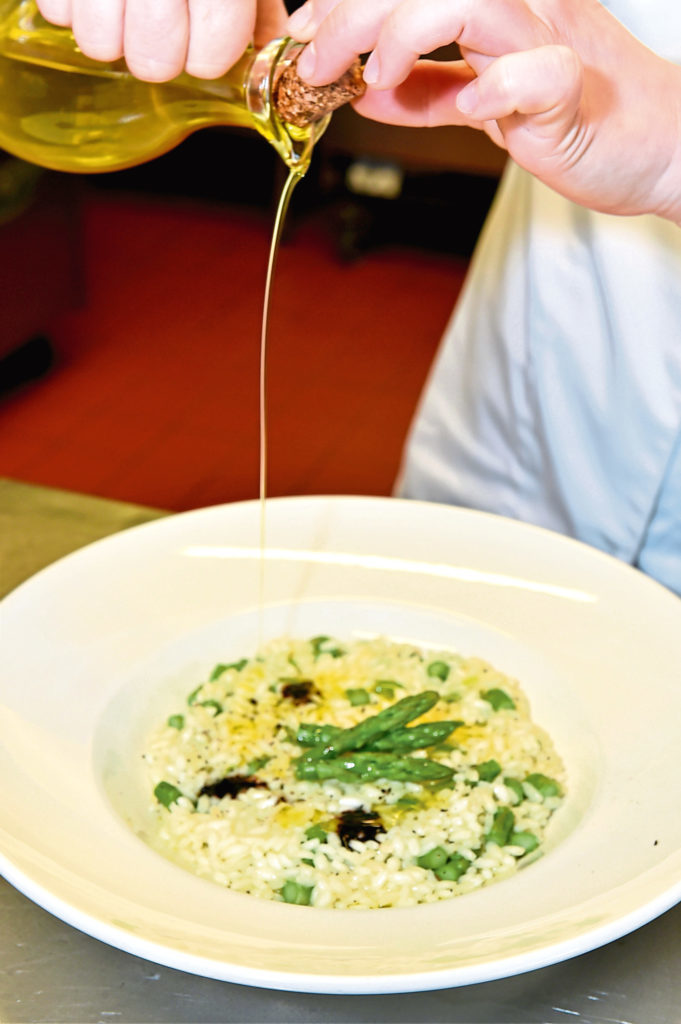 Here it's quite different to what people think is Italian and what actually is Italian food. For example, garlic bread doesn't exist in Italy. The first time I heard about garlic bread was when I was in this country. We have a bruschetta with garlic and olive oil and salt, and that's it. That's our garlic bread.
My grandmother is also from Florence and she would always be cooking and would always be feeding us. She'd be up at 6am on a Sunday cooking all sorts like roast meats, ragu, desserts, everything. She'd have so much food for us all.
For Italians, food is so important. We take our time with our food, and you eat, and eat, and eat. Wining and dining is what we do best.
---
Customer service is something you really pride yourself on, Elena, what is it about Da Vinci's that makes people want to return?
---
We love to work with people and we really enjoy getting to know the local people. We want to build a relationship with our customers and get to know what they do and don't like.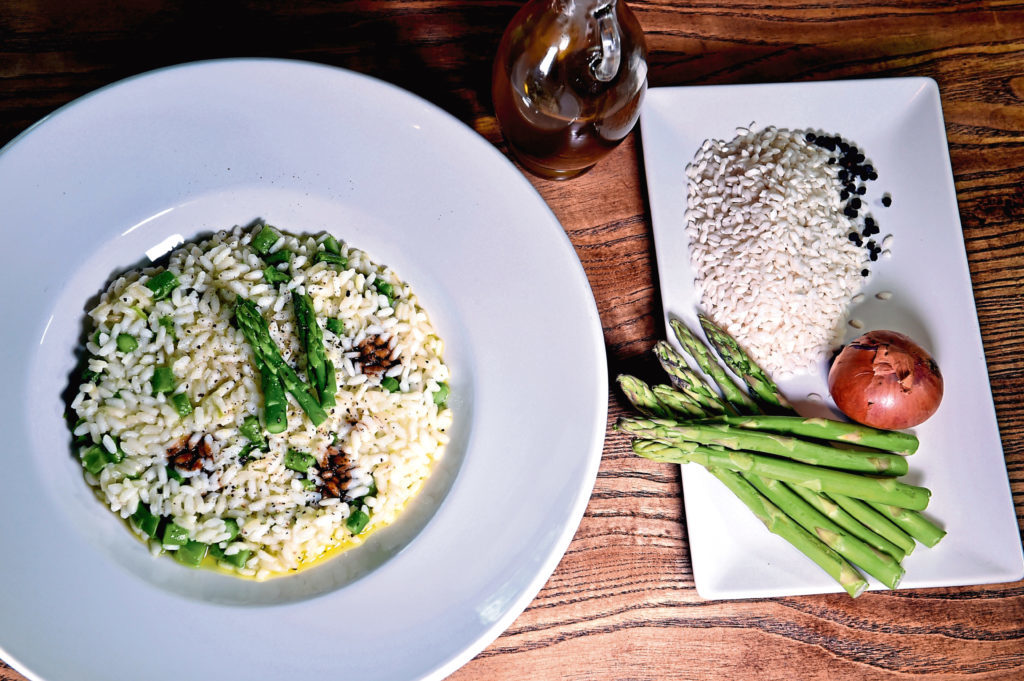 When customers like you and come back for repeat business and leave nice reviews it makes it all worth it. We develop a great friendship with our customers and I love that part of my job. The past 10 months has been brilliant and we're developing our offering all the time. I just love seeing people enjoying our food, it's super satisfying.
---
There's a big focus on supporting local just now and consumers are becoming more aware of what they eat. Is being an independent restaurant important to you?
---
Absolutely. I always wanted Da Vinci's to be an independent restaurant. You can do anything you want when you want and I think that's really important as I can choose my menu and choose the ingredients I want to use. I get to support a number of local suppliers and no one can tell me otherwise. I'm not in the position where I'm being told I have to use certain products, I can use the best of the best. The meat in Scotland is incredible and the fish is amazing – we get all of our fish from Granite City Fish. It would be silly of us not to use these fantastic ingredients which are readily available to us in Aberdeen.
There are some things we'll import from Italy from artisanal producers out there because they are the best at what they do, but we do try to support locally as much as possible. We change our menu every four months as we follow the seasons so we're always trying out new things.
---
Why Da Vinci's? And what's next for you guys?
---
Da Vinci is a simple name. He was Tuscan and it is the symbol of Florence really. It's a name a lot of people recognise – and it's easy for people to say. People remember the name.
I hope to continue to grow and build the restaurant day by day. Making people happy and seeing customers return because they enjoyed the food is something I enjoy a lot. I want to make people understand that Tuscan and Italian food is not fattening, it's simplicity, it's tasty and it's relaxing. It's all about family and chatting.
We cook everything from fresh and just giving customers a real, authentic experience is what we strive to continue to do.