Cocktails are an art form at The Chester Hotel's luxurious bar The Gallery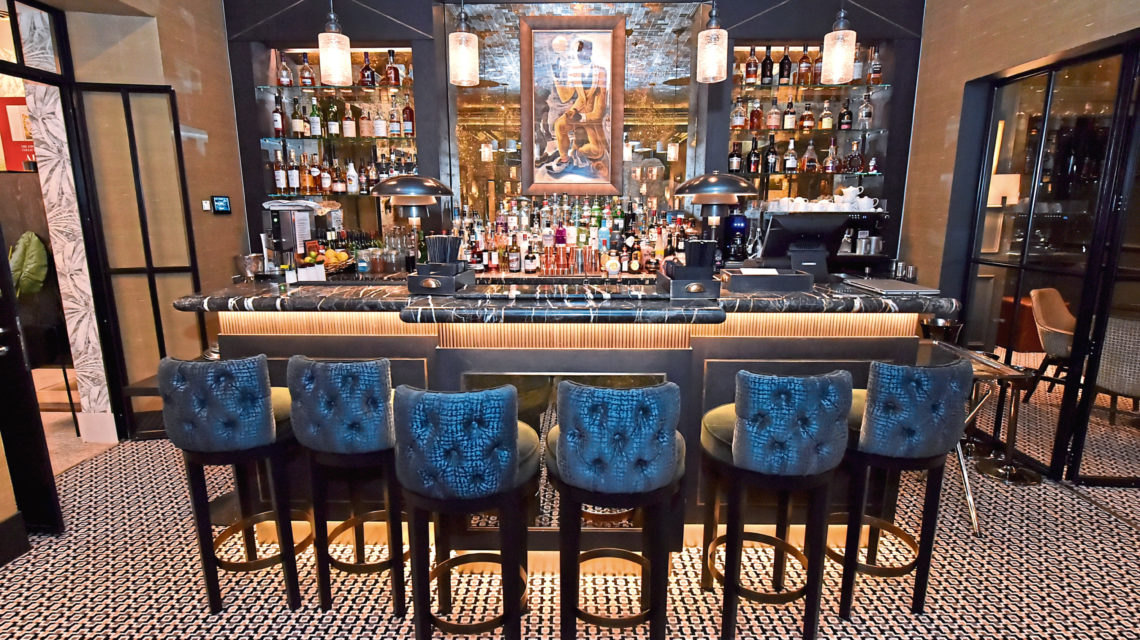 From First Kiss to Netflix and Chill, the Chester Hotel serves delicious-looking cocktails in its recently unveiled luxurious bar The Gallery.
The opening of the new bar, which welcomed guests for the first time in mid-October, was the latest phase in a seven-figure redevelopment of the West End hotel. The Gallery, double the size of the previous venue, covers 115sqm, with two bar areas and a garden room.
The sophisticated space houses one of the country's largest private collections by Scottish artist John Byrne, and its beautifully-presented cocktails are also masterpieces.
Bar manager Gary Middleton and his dedicated team of 12 have developed a new art-inspired cocktail menu with contemporary twists on popular classics.
Gary said: "We wanted the menu to be bold, creative and original and to reflect the amazing new surroundings of The Gallery.
"The team was encouraged to be inventive and imaginative.
"Each of my staff members made an input – it was definitely a team effort.
"Everyone had their own ideas. We all created cocktails and shortlisted the best ones.
"I think we have created something really special with this collection."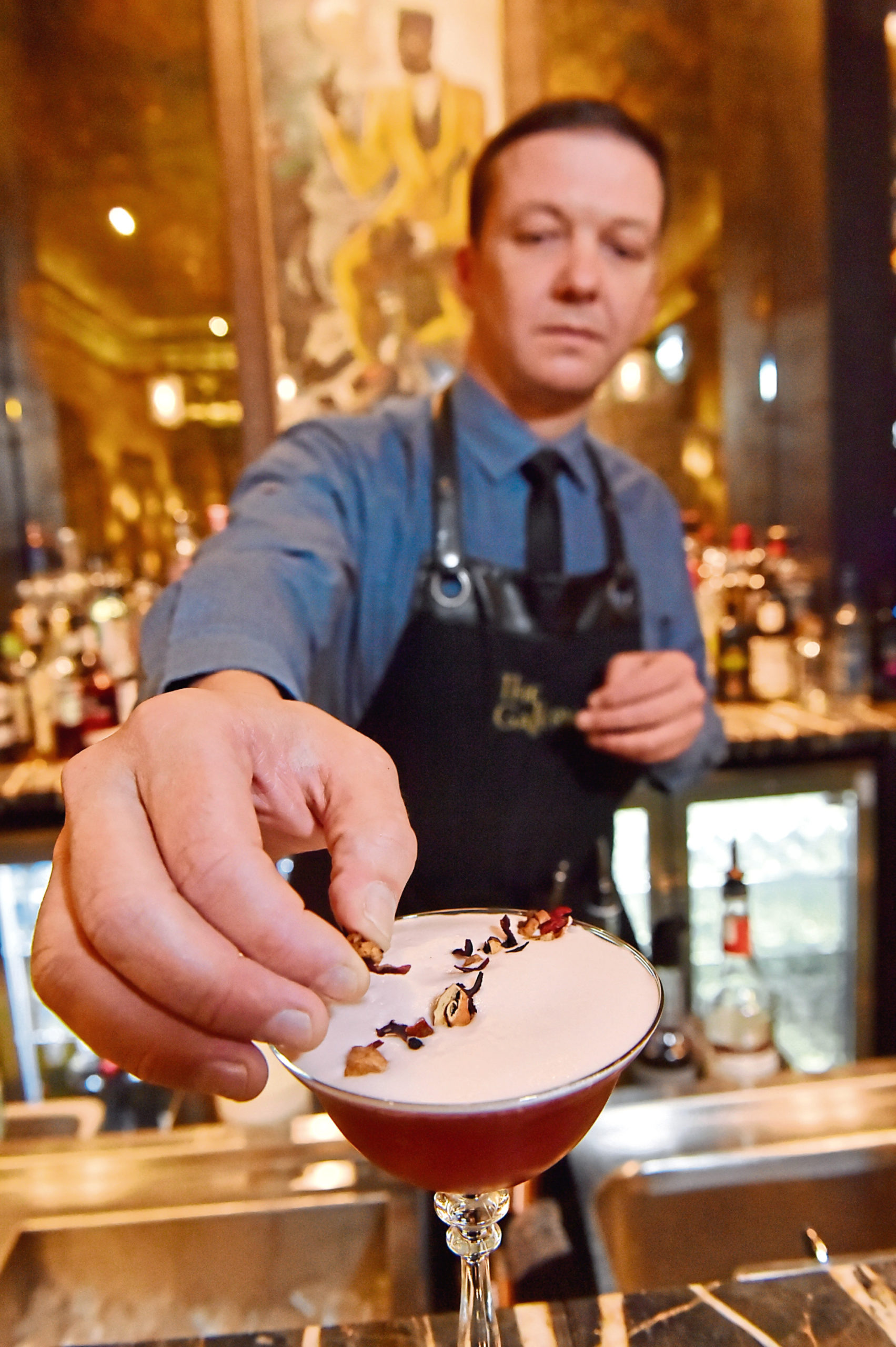 Gary, who has been working at The Chester Hotel from day one, has experience of creating cocktails in bars around the world.
He said: "I've been with The Chester Hotel since before it actually opened, helping to prepare it for the launch. I've worked as a bar tender and bar manager at several well-known hotels in Aberdeen and prior to that I also worked in bars in South Africa and Ireland."
The well-travelled bar manager is thrilled that The Gallery's guests are very impressed with the flavour combinations and love how unexpected the new cocktail menu is.
He said: "They appreciate the attention to detail, not only in the way the menu has been developed but in the presentation of the drinks, too.
"I believe that you drink with your eyes so, in addition to having an amazing taste, our cocktails also have to look great."
The new drinks menu was divided into four sections: Abstract Expressionism, the Old Masters, Forgeries, and Street Art.
Gary said: "We have cocktails which can be enjoyed before, during and after dinner.
"We've got great sour drinks to complement your starter, sweeter cocktails which can easily be enjoyed with main dishes, and then we also serve dessert cocktails."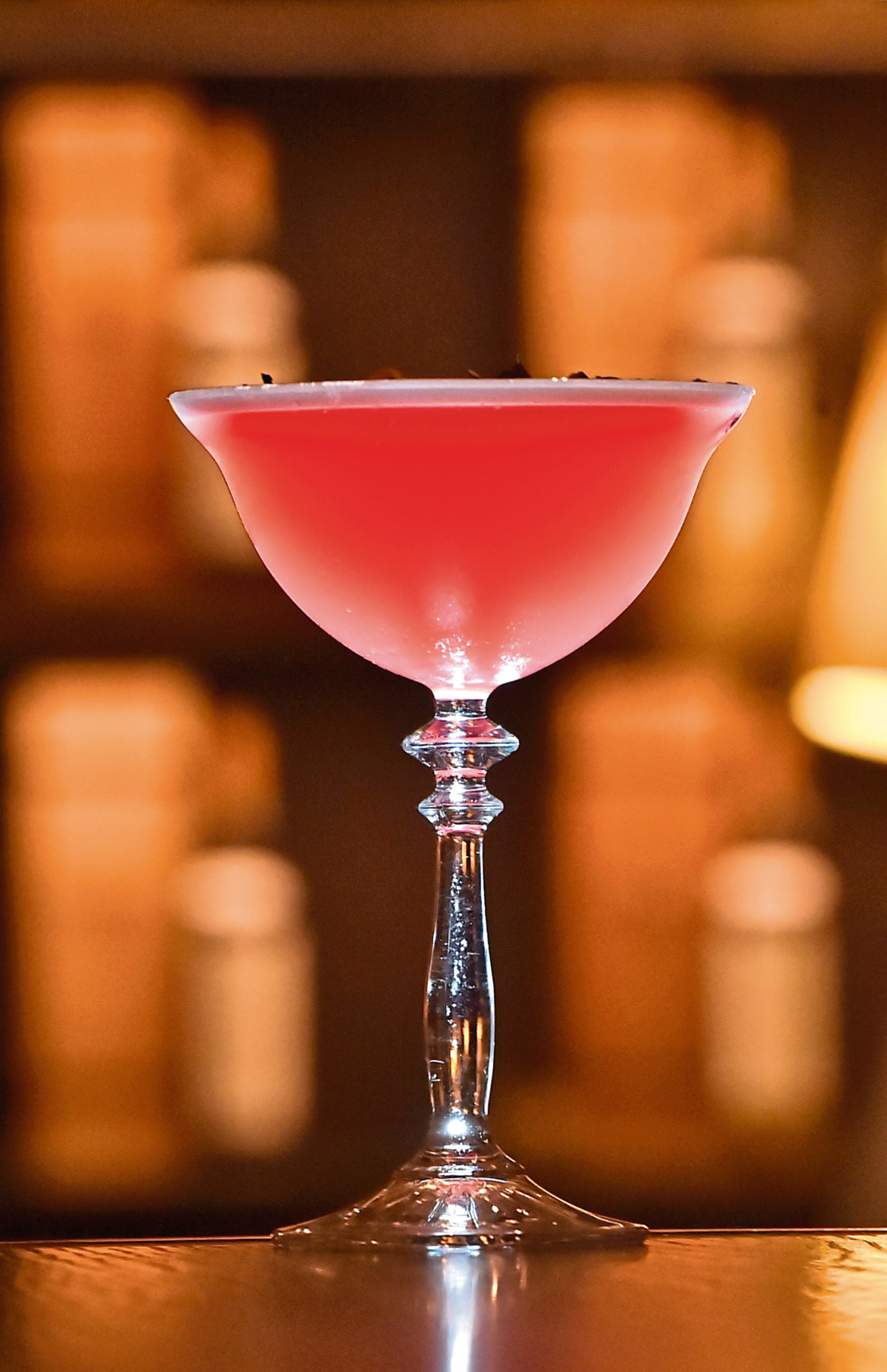 Gary revealed the First Kiss cocktail is the most-ordered one in The Gallery. Made with Gin Bothy Raspberry, vanilla and rosehip extract, the drink has proved very popular with the loyal clientele.
Gary added: "People often ask us about the Netflix and Chill cocktail, too.
"It was actually created by one of my bartenders who had never made their own cocktail before.
"I asked her to give it a shot and she came back with this amazing drink, so we just had to put it on the new cocktail list. The rest of us just helped her with the presentation."
Netflix and Chill isn't the bar's only new cocktail with a funky name.
Gary said: "We always like to have a little play on words. We also called one drink Elvis Spritz because it's a spritz cocktail aimed at men and it's made with BrewDog's Elvis Juice."
The beer-infused drink is joined by the likes of Carrot Cake, which is made with Camus cognac, cinnamon liqueur, cream and a carrot juice, and American Breakfast, which uses Creme de Mure, Damn Fine Coffee Liqueur, cold brew coffee and maple syrup.
Although The Gallery's bartenders spent a lot of time developing new cocktails, Gary also wanted to keep serving drinks which the bar's loyal customers have become very fond of over the years.
He said: "The new menu includes The Old Masters – some our inventions from over the years – and the Icons – which displays the ability of our mixologists to create any classic cocktail like margaritas or mojitos to order."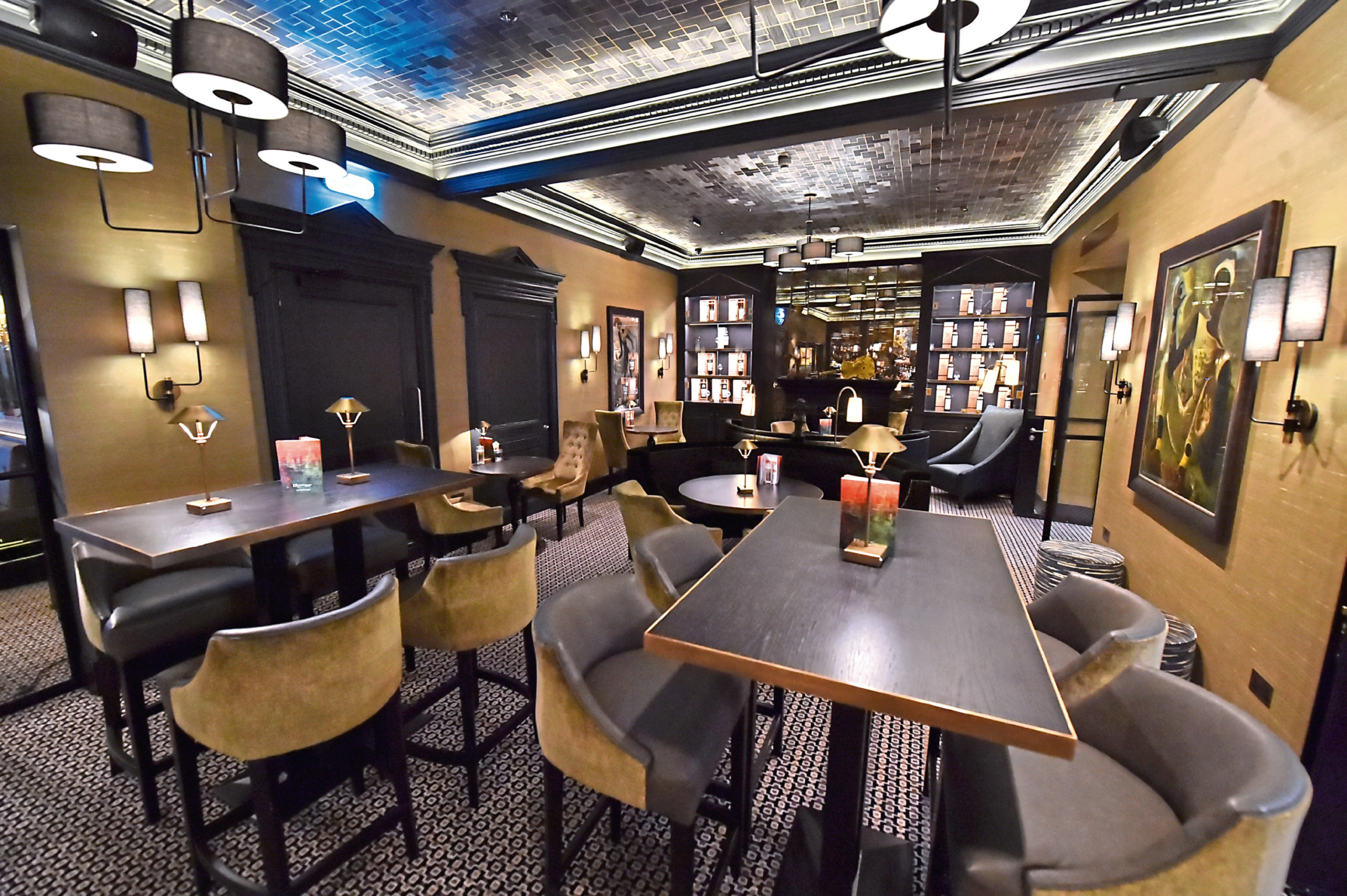 If he had to choose his favourite drink, Gary would always go for the Ultraviolet which is made with Black Thistle Shimmer Vodka, sour apple, lime and pomegranate and raisin syrup.
"I'm a bit of a sour guy," Gary laughed.
"The presentation of Ultraviolet is also stunning. It comes with a smoke bubble on top of it, and as you pop it the citrusy aroma will hit your nostrils before you drink it.
"For me the presentation is really everything.
"I think that if a cocktail looks good, it's also going to taste good."
The Gallery, part decadent cocktail bar and part modern-day palm court, also has an extensive gin menu called Ginteractive Art.
Gary said: "We're big on using local drinks brands as much as we can. We serve House of Elrick, House of Botanicals as well as Porter's Gin.
"We also have a really big whisky bar and we have some amazing whiskies in there.
"And we have the Chester Hotel owners' private whisky collection on display, too."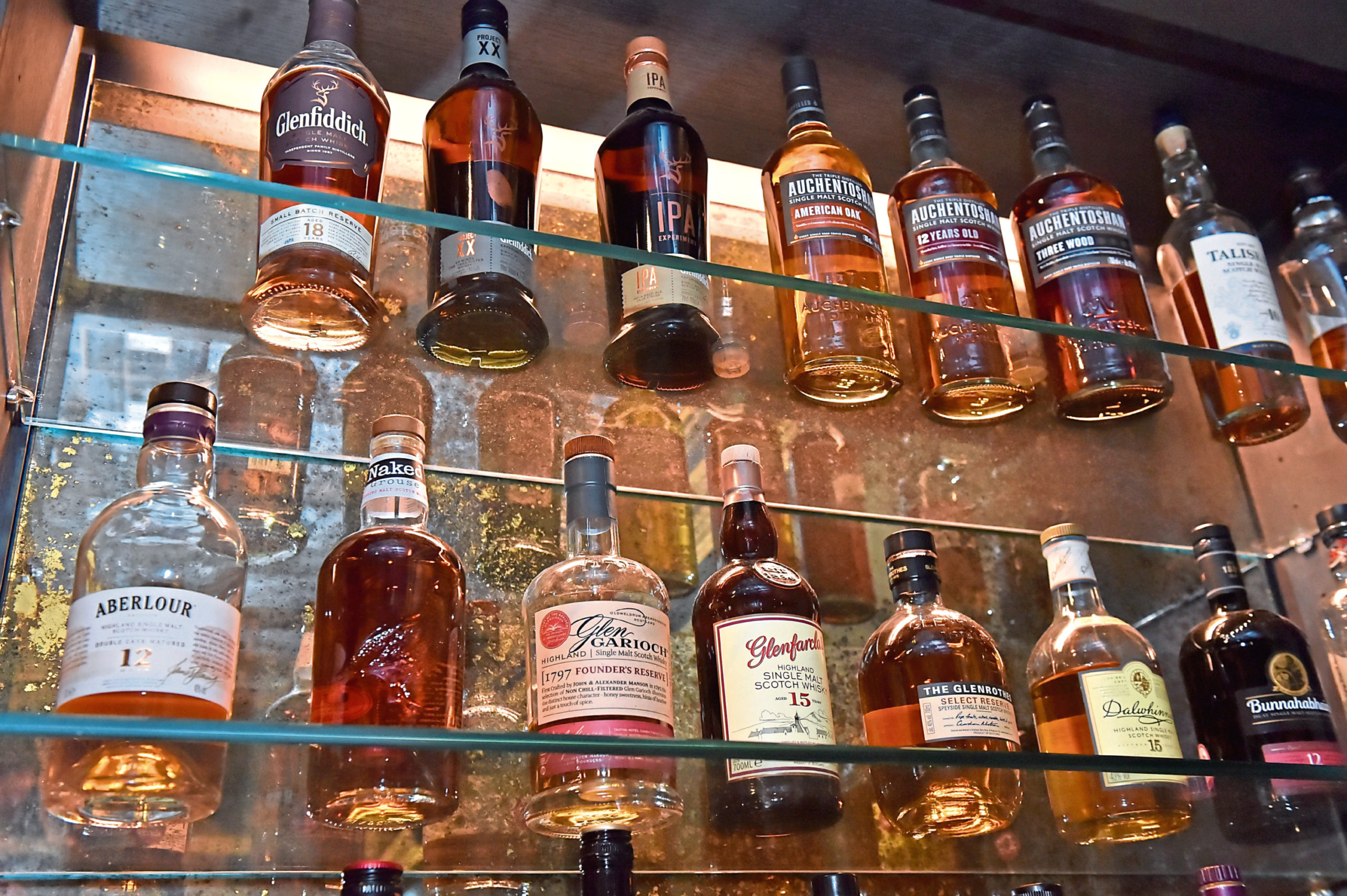 The Gallery is open daily and, in addition to its extensive cocktail and drinks selection, it features an all-day bar food menu.
Meanwhile, afternoon teas are also served in the beautiful surroundings of The Gallery's garden room
Visit www.chester-hotel.com/dining/the-gallery-bar for more information and to see the bar's menus