Celebrate National Pizza Day with Aberdeenshire's Mikes Pizza Gaff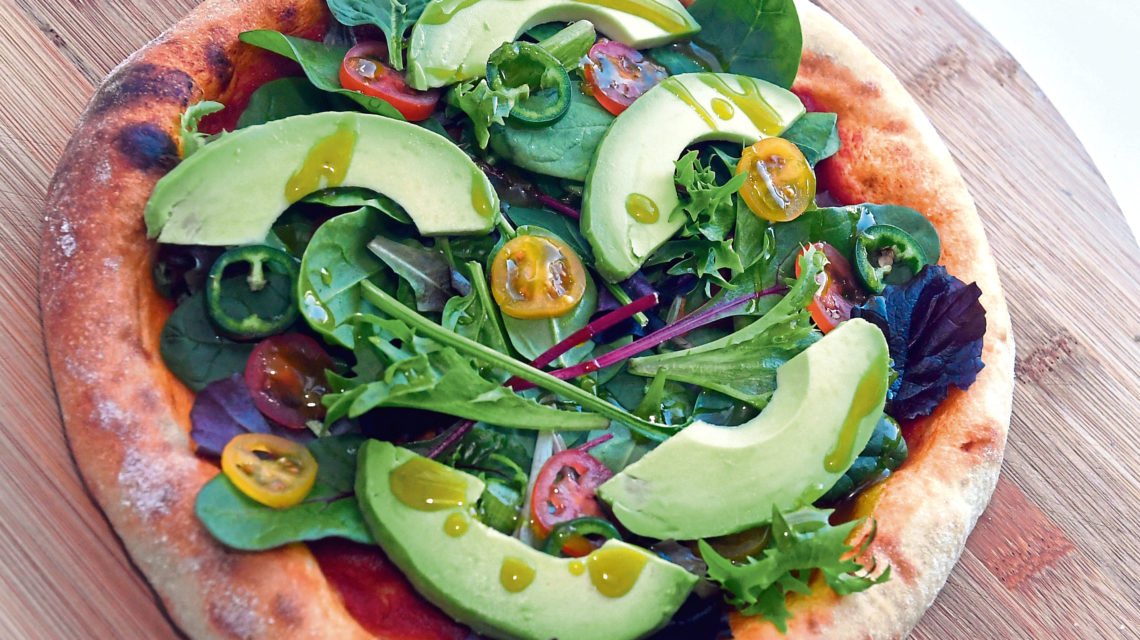 National Pizza Day is always a good excuse to indulge in a big, cheesy slice (or three) – so why not make your own this year?
Pizza-lovers all over the world will be visiting their favourite Italian restaurant or ordering a takeaway – and it would be rude not to join in and celebrate the foodie day on Sunday.
But this year, instead of buying one, you could try to make your own, thanks to Mikes Pizza Gaff's dough kits.
Lovingly handmade in Newburgh, Mike Gaffney's create-your-own boxes include everything you need to bake your own delicious and fresh version.
Owner Mike set up his business in the hope more and more north-east families would follow his lead and start having weekly pizza nights.
We caught up with the talented pizzaiolo to find out more about his business, the concept behind it, how he creates the perfect doughs for his kits and where he sources his quality ingredients.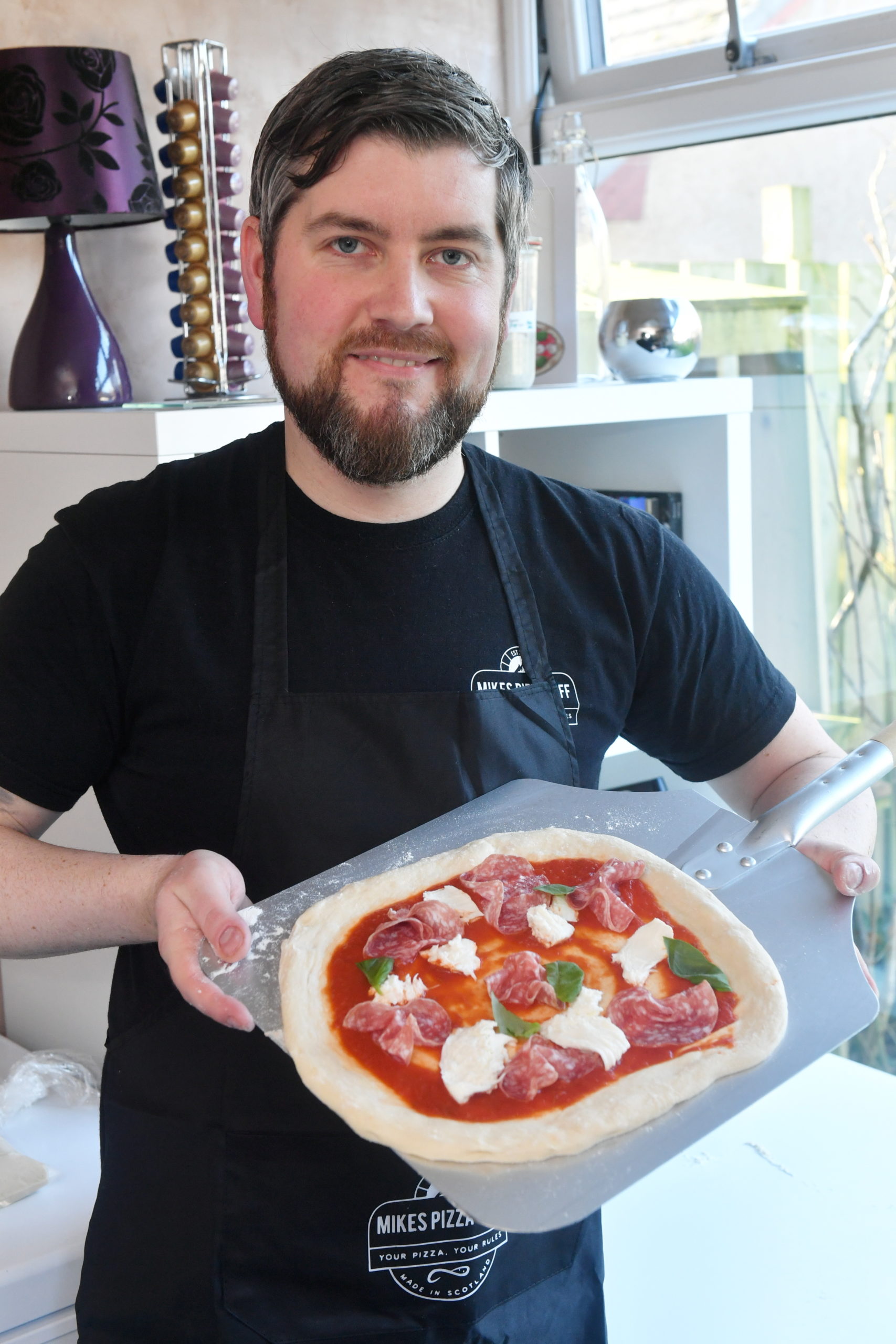 Tell us then, what is the key to making a great pizza?
Practise makes perfect – the more pizzas you make, the better they will look.
The motto of Mikes Pizza Gaff is "Your pizza, your rules". One of the main things people are worried about is that it won't look great. But with the ingredients we provide, the pizza you make is going to taste great regardless of what it looks like.
Was the idea behind your business is to bring family pizza nights to households across the country?
Absolutely! The concept of Mikes Pizza Gaff is to have great family time and create recipes at home with the ingredients that I supply. I have a small family myself and a two-year old son, Rohan, and this is something we do at home every weekend.
Can customers order kits straight to their homes from Mikes Pizza Gaff. What's included?
The full kit contains two balls of dough – which can be Napoli or Roman style – our pizza sauce and mozzarella. So the only thing people will need is some imagination with your toppings to make two 10-12 inch pizzas at home. We also sell a kit called "The Weekender" and that one has four balls of dough – either Napoli, Roman, Rohan or our limited batch, two tubs of our sauce and a pizza stone. Sauces and a range of toppings we stock can be purchased on our website.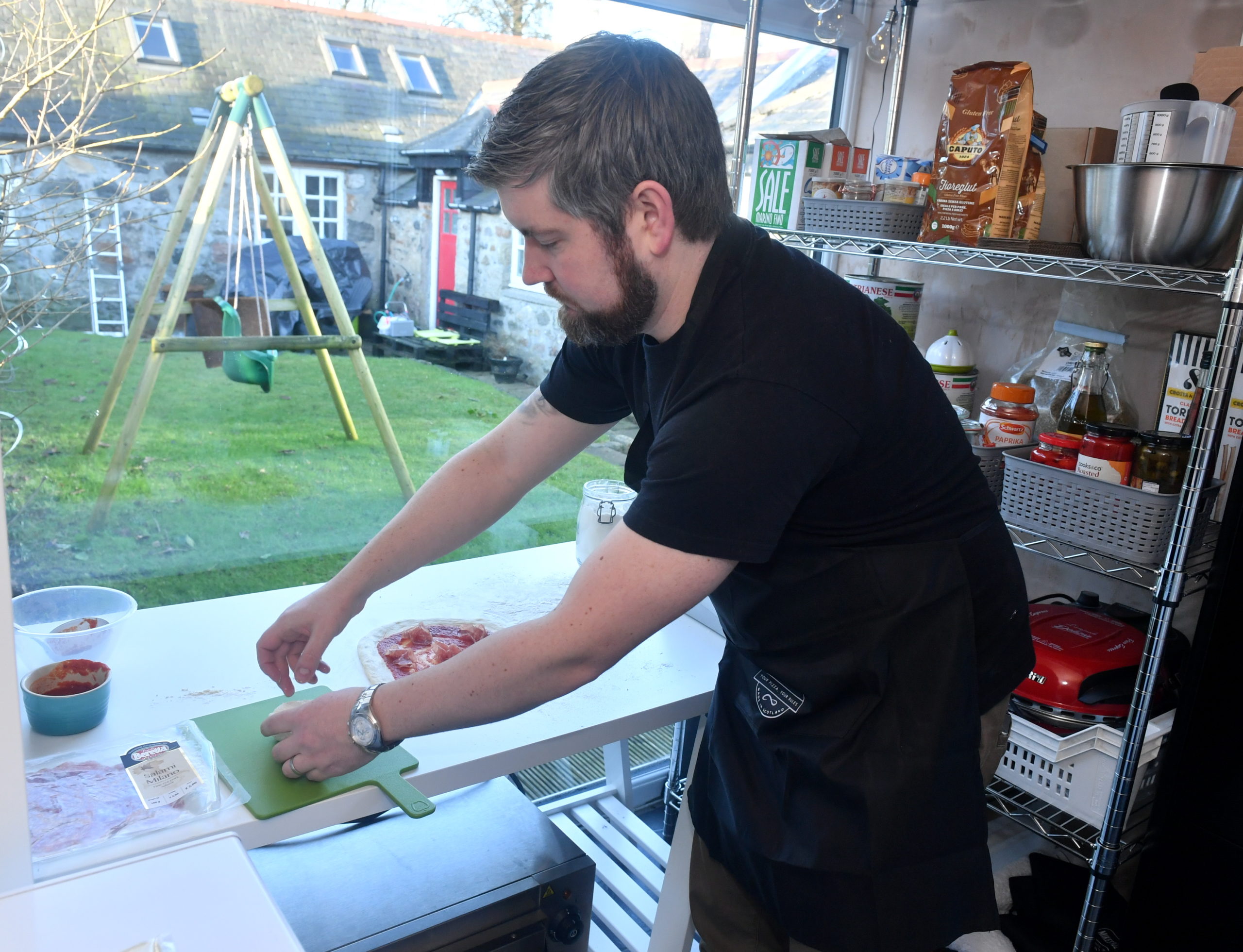 Do you offer different types of dough? Tell us about them.
We sell different types of dough, but our core products are the Napoli, Roman or Rohan-style doughs. Napoli is definitely my go-to because it's designed to be light and crispy. The Roman has a slightly heavier base which means we can use bigger toppings such as pepperoni and chorizo. The Rohan dough is very similar to the Roman one, but it's slightly sweeter. These three are the standard doughs which we have available throughout the year. Every other month we'll do a limited batch of something new as well. This can be anything from a sourdough to an avocado one.
We've also offered spicier doughs in the past. In February we're once again going to offer our sourdough because it was extremely popular.
Can kits be personalised?
Yes, quite often we get requests from our regular customers to change up something in the kits. If it's something we can do, then we'll always try to sort something out.
National Pizza Day is this Sunday. Are you doing anything special to celebrate the occasion?
Yes, we're going to have a special offer for National Pizza Day. We'll offer a bespoke kit which will cater for four people and it will cost £20.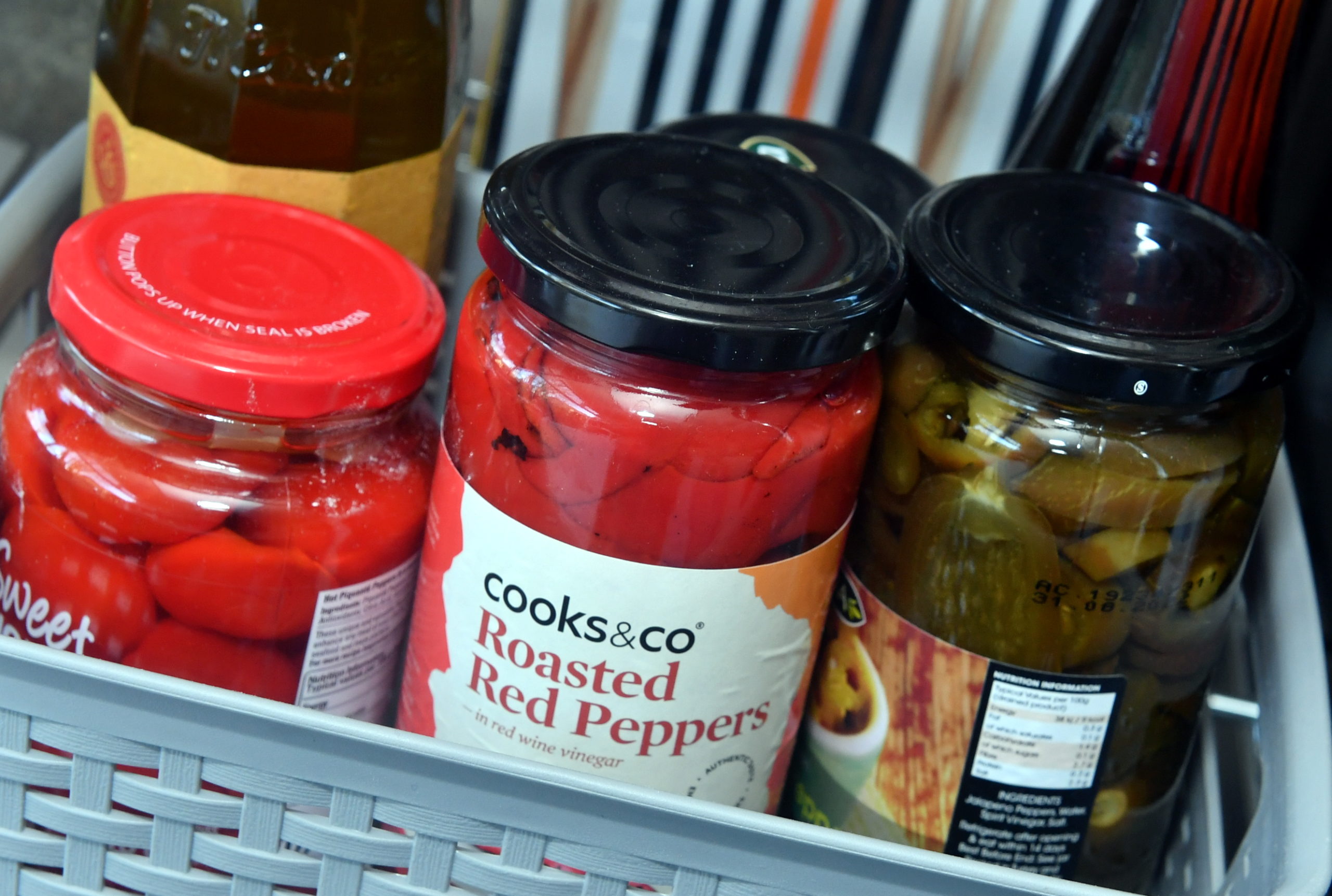 What motivated you to take your love of pizza and turn it into a business concept?
I work as a director of an oil and gas company, which has its pressures. So I wanted to start something I really, really enjoy, and that is making dough and baking pizzas. I've been doing that as a hobby for more than 20 years. For a long time, I used to make dough for my friends and family and after a while – and some positive feedback – I decided to try to do things more professionally. I set up Mikes Pizza Gaff as a hobby business in May 2018, but we really just started trading at the end of last year.
That's great you're doing something you love. When establishing Mikes Pizza Gaff, were you always keen to source local ingredients?
Yes, our oils are from Mackintosh of Glendaveny in Aberdeenshire and we buy our pork, beef and poultry products from Aberdeen's Lurch Monster's Tilly Butcher. We get our flour and San Marzano tomatoes from A Di Maria and Sons, which is an Italian wholesaler, and our pizza stones are from ProCook UK.
Where do you create the pizza dough and your kits? Is it just yourself who makes them or do you have a team of staff?
I have a purpose-built module in my garden. It's a converted shipping container which was turned into a food-processing place. And it's just me who creates the pizza doughs, but my wife Emma helps me with the social media and marketing side of business.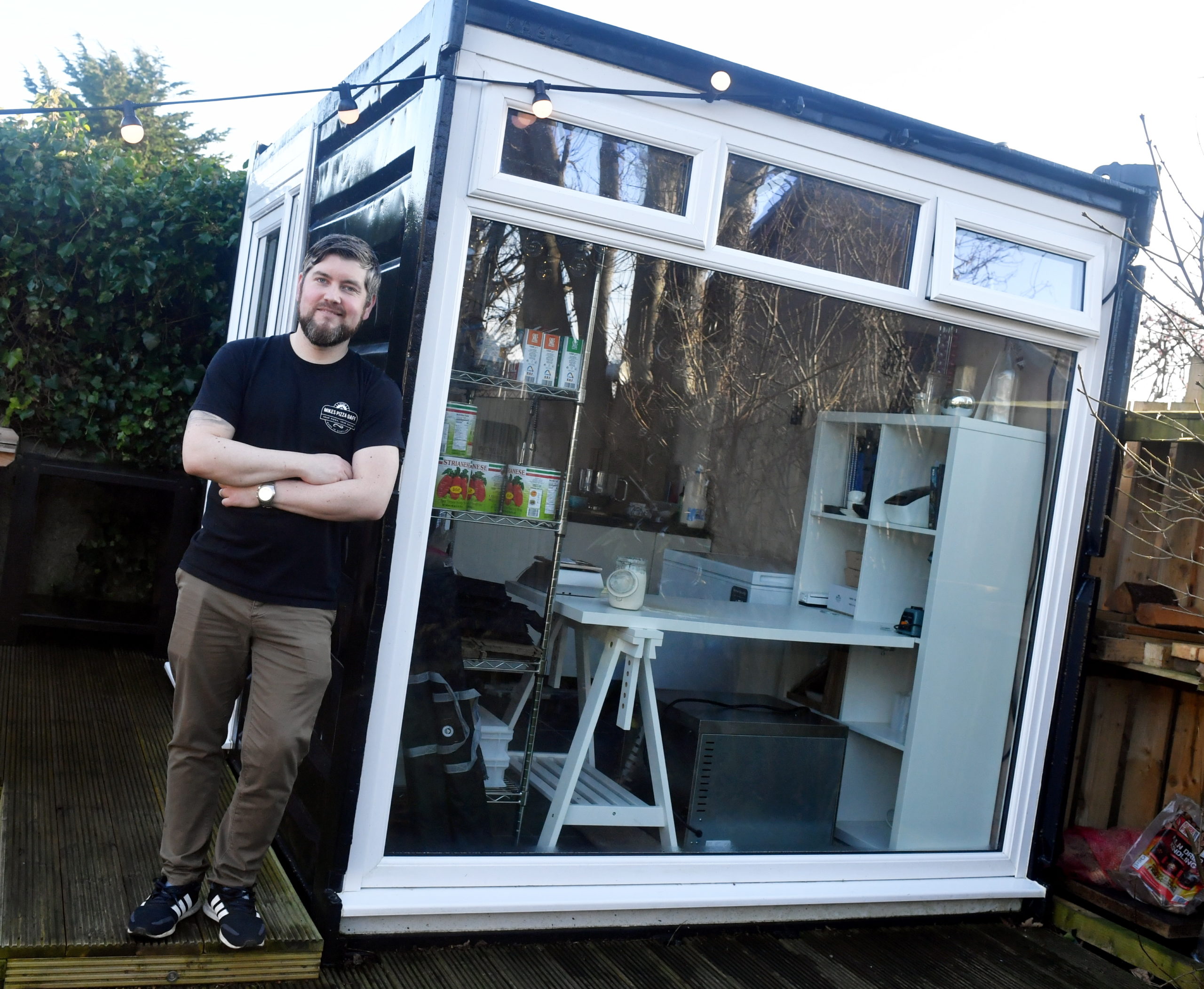 How long does it take you to create one batch of pizza dough?
That really varies on the amount I'm making, but I can usually make 48 dough balls from my standard batch. It takes me approximately 45 minutes. When I'm making a limited-edition dough, I only tend to make eight to 16 balls.
If north-east pizza lovers are looking to buy a kit, where do they go to purchase one?
People can buy our doughs and kits on the website or they can message us on social media to place an order. We also offer a pick-up option in Newburgh.
Are any of your products available in local shops?
Yes, our first stockist is Bare – Zero Waste Living shop in Ellon. They stock our dough and also the sauces we make. We also supply them with several toppings such as pepperoni, 'Nduja sausage and Milano salami. We're introducing new toppings as we go to allow people to create new pizzas they may have never had before.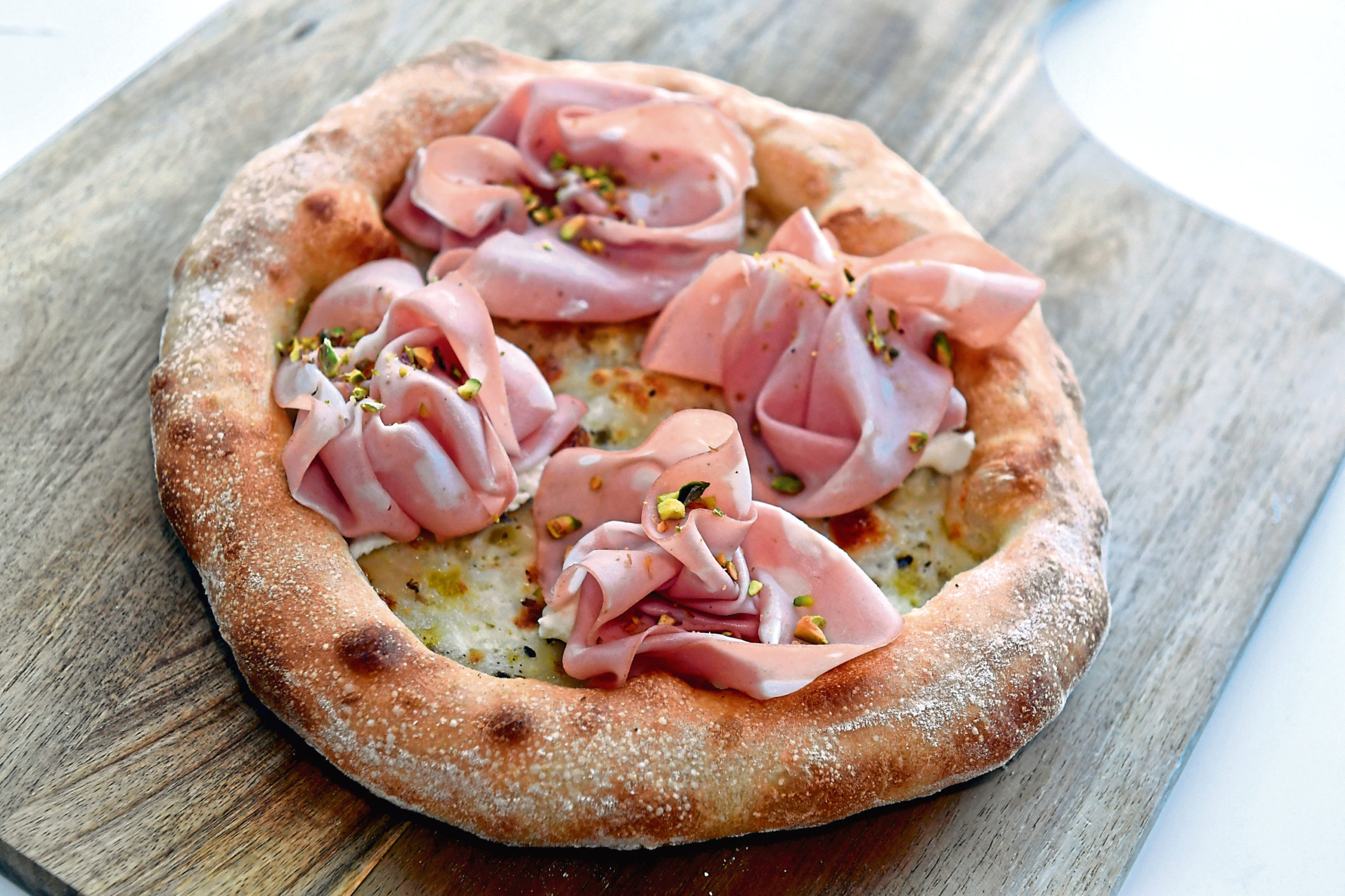 Do you host any workshops so people can learn from you how to make the best pizza?
We do workshops quite often. We've recently done a workshop at Bare – Zero Waste Living, but we mainly do personalised workshops in people's homes. The masterclasses are also a great way to explain what happens when you get the dough, and I can show customers how to get the best out of the ingredients from our kits and make the best pizzas.
What is your customer base like in the north-east?
We are lucky to get a bit of repeat business. Some of our customers like to set up a monthly order. They will order eight dough balls on Saturday every month, so they'll be able to make two pizzas at the weekend and have their own family pizza night.
So far we have mainly served the north-east but we have recently acquired our cooling pizza dough boxes so we're now able to ship UK-wide.
And your long-term goal for the business? What does that look like for Mikes Pizza Gaff?
The long-term goal for me is to open a small restaurant to give people the environment they're used to when they go abroad. When people book their table, they wouldn't have to leave the eatery by a certain time. I would want to create a really relaxed atmosphere where people could spend the whole night and enjoy fantastic food.
Visit mikespizzagaff.co.uk for more information and to shop Mike's products