Catering firm Platter creates delicious grazing tables in Aberdeen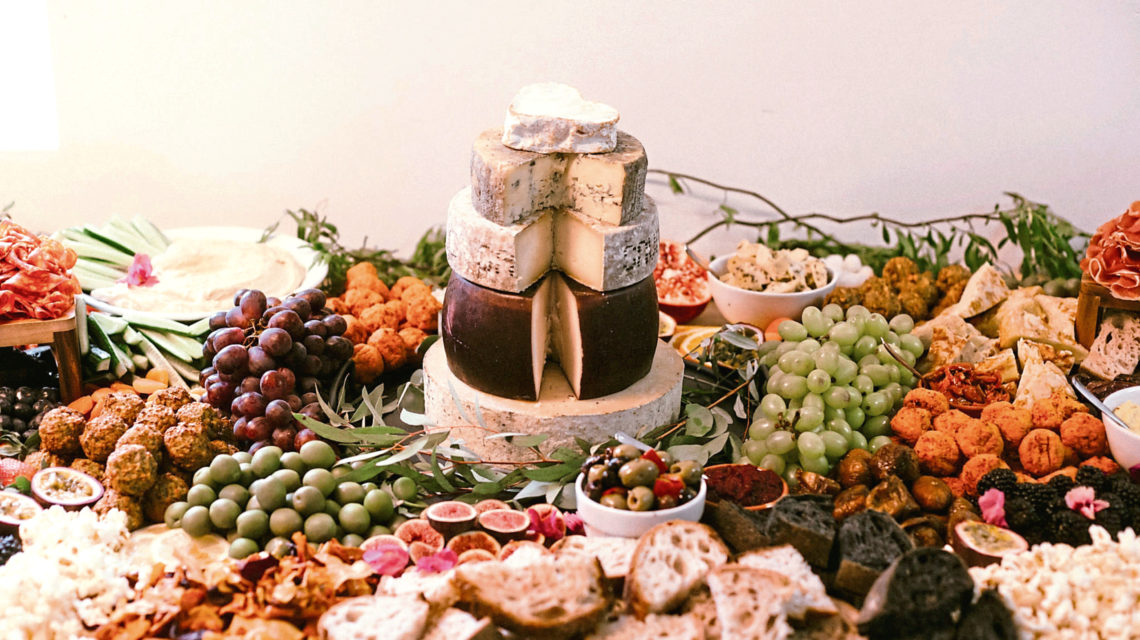 After working in the oil and gas industry for a number of years, Ashleigh Forbes was craving a creative job.
Setting up her catering business Platter in April 2018, Ashleigh's company became popular so quickly she soon had to give up her full-time job and focus on creating delicious-looking grazing tables.
Starting in Australia, the trend is a buffet-style spread full of savoury treats.
Featuring local seasonal produce as well as imported goods, all of Platter's boards include a selection of artisan cheeses, homemade chutneys, pickles, sundried tomatoes, olives, stuffed peppers, breads and crackers, fresh and dried fruit, bakes and nuts.
Whether it's a small gathering of friends, a big celebration or a corporate event, Ashleigh's food will definitely make a statement.
Already known for its eye-catching designs, Platter offers a range of styling options – from the rustic bohemian to the more luxurious style.
We caught up with Ashleigh to find out everything you need to know about Aberdeen's newest catering business.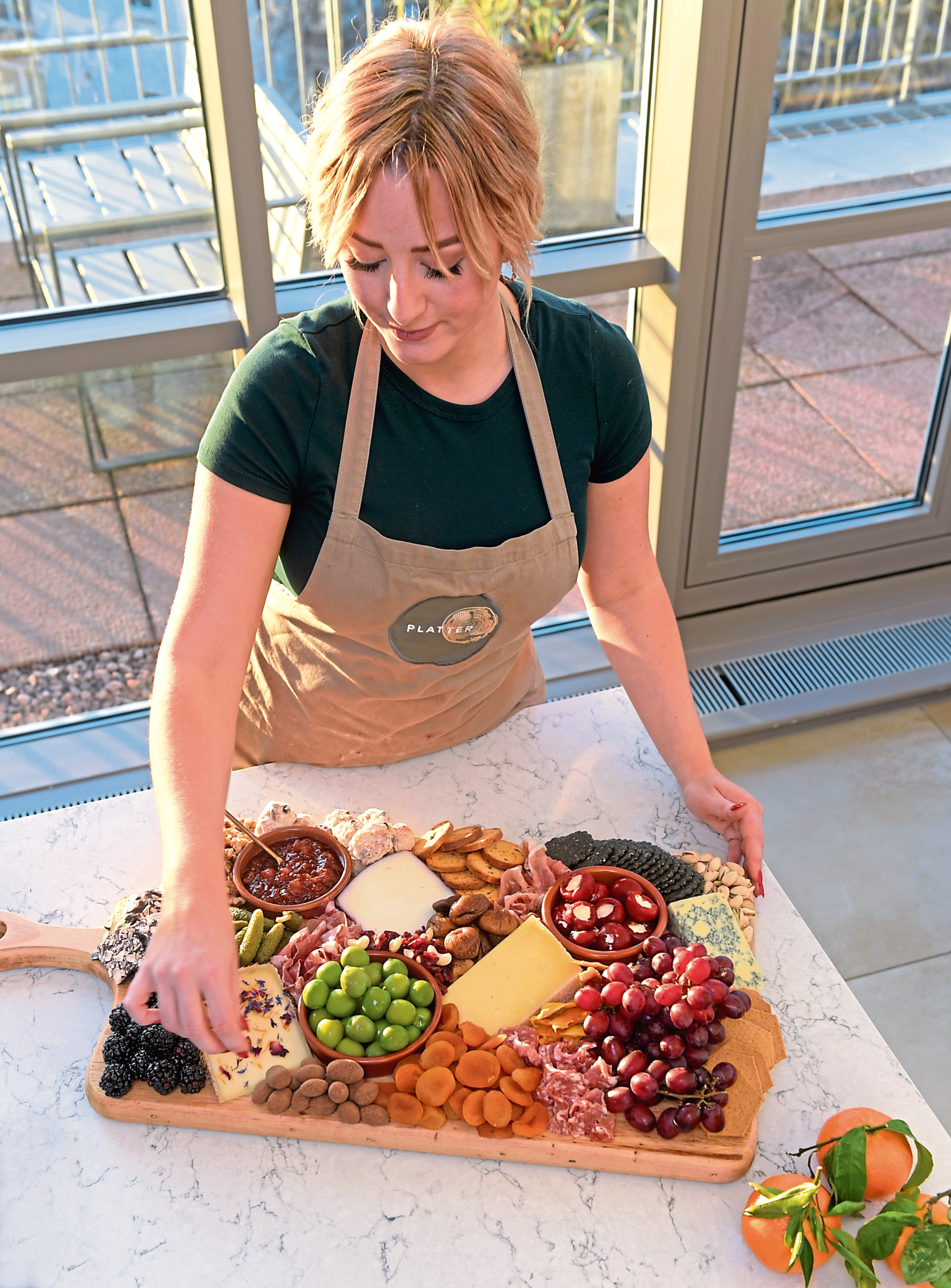 When did you first consider setting up your catering business, Platter?
I was working in the oil and gas industry and I knew I wanted to do something more creative and something that was my own. I entertained quite a lot for my friends and family and I always found that you have two options when you have people round. You can either do it yourself – but that means that you'll spend virtually no time with your guests and can't really enjoy the experience of hosting because you're too busy in the kitchen – or you get caterers in.
When I used them in the past it was either too expensive or it was invasive of my space, as they were all over my kitchen and home.
It always felt a lot more serious than I wanted it to be. I wanted to find a different catering option which would be a bit different and less invasive.
You offer grazing tables which is a little different to other caterers in the area. Where did the idea come from?
I only came across the term grazing tables when I was looking up different types of catering. The trend started in Australia and I really liked the look of it as it was less formal. So I decided to make one for my friends and family and they just absolutely loved it.
When they posted pictures online, the reaction they received was amazing.
This got me into thinking that I could start doing this for my friends, but that eventually transpired into setting up my own company in April 2018. I really got into this through the encouragement of my friends and loved ones.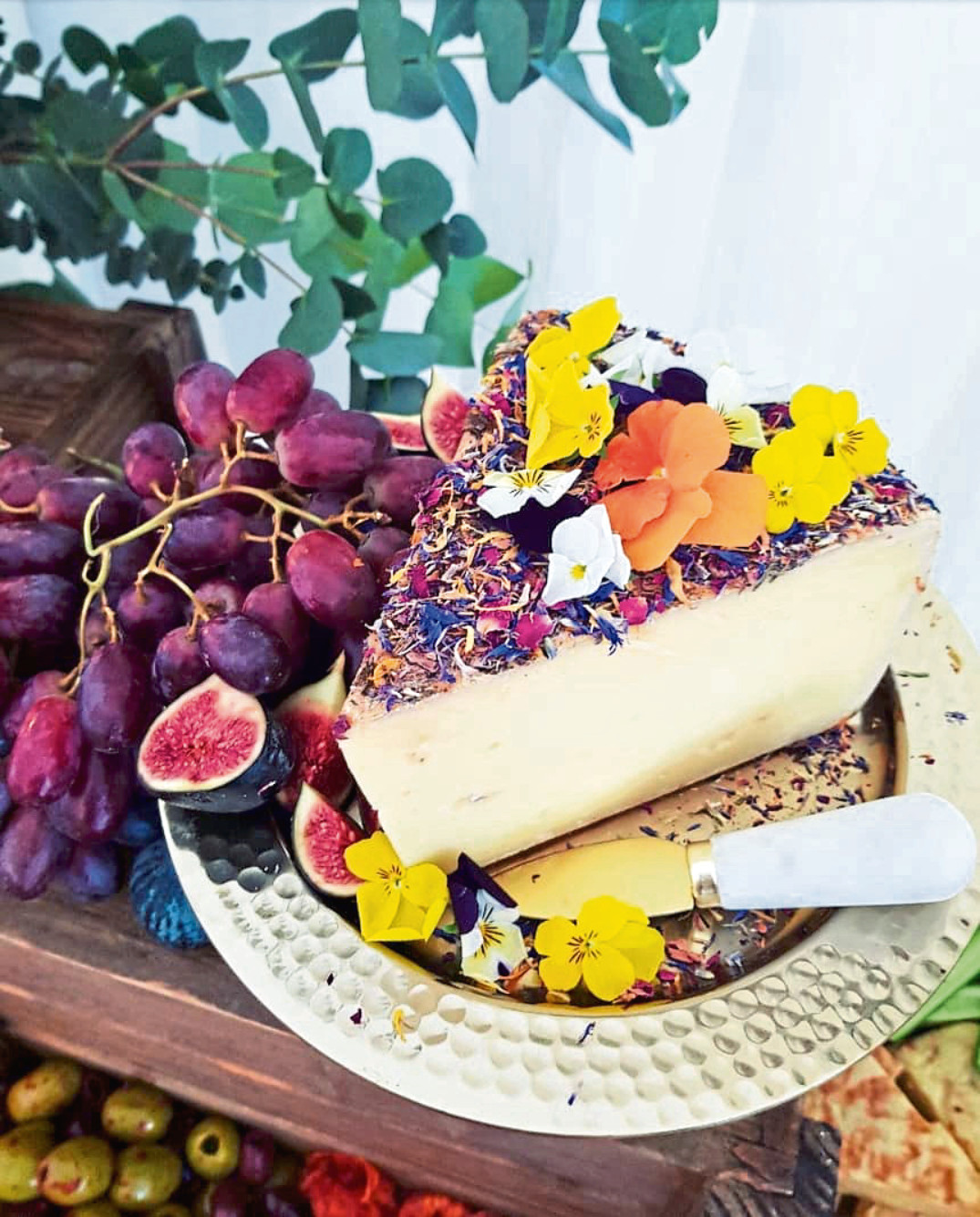 When did you decide to focus on Platter full time?
I was still working in the oil industry for the first six to eight months while I was running the business to see what the appetite for grazing tables was in the north-east. And then it got to the point when it just wasn't feasible to do both, so I decided to give it a go and go full-time in June this year.
Do you employ any staff?
I currently don't employ any staff. I design and create these grazing boards myself but my friends and family help me with some heavy lifting at bigger events.
Is working with local suppliers important to you?
I try to pick the best of local and imported produce. I use a lot of olives and cured meats, which we cannot use locally. However, we use bread from The Bread Maker in Aberdeen and we get most of our cheeses from the Gourmet Cheese Co in Rosemount. And in the summer months, I try to get our berries locally from Barra Berries and Castleton Fruit Farm. The oatcakes are from Portsoy and Nairn.
A lot of what I use is seasonal, so what I use really depends on the time of year and where I can get that from. I try not to use things which are not in season because it's better to use them at their best.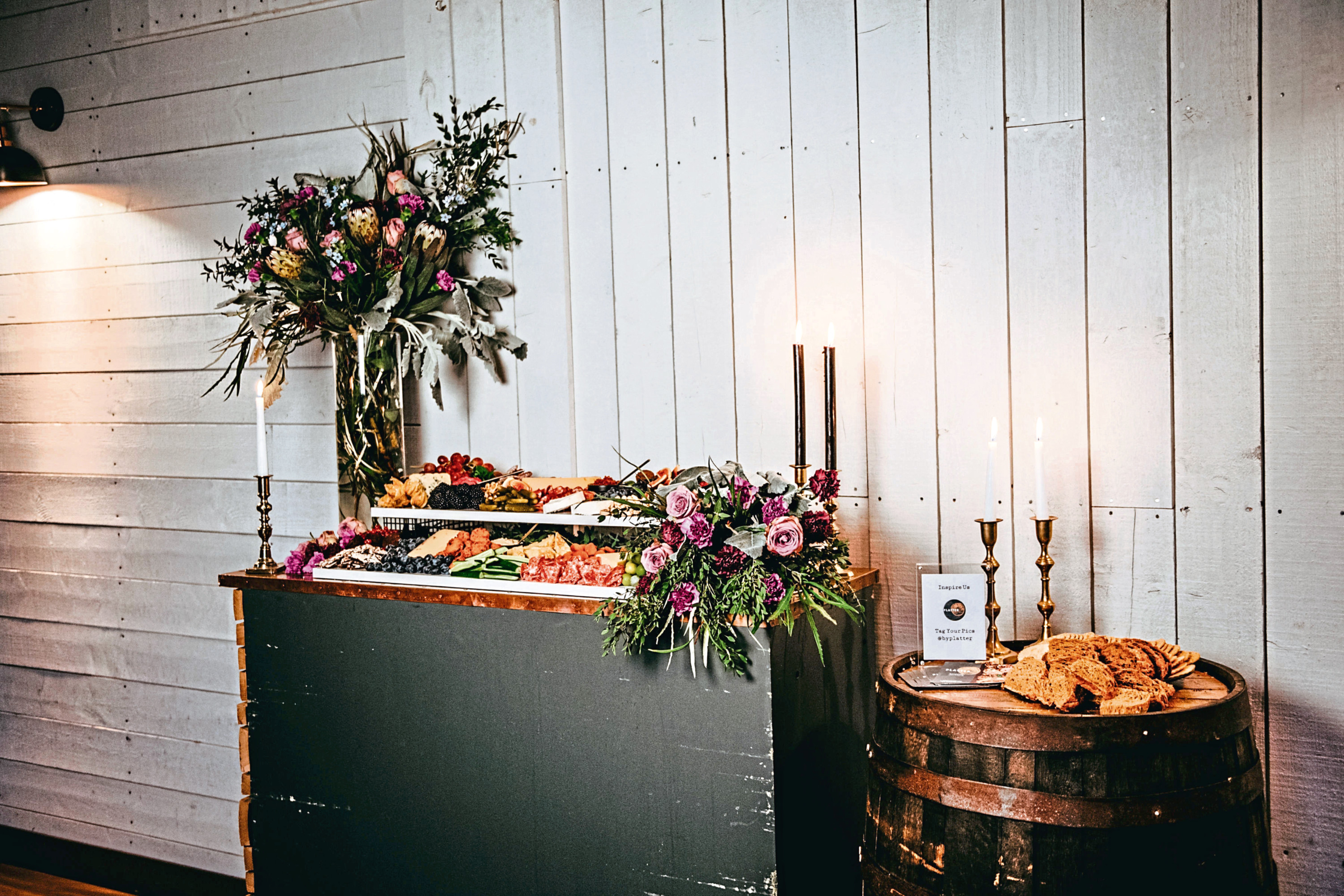 Are your customers able to customise their grazing tables?
Yes, I always say to customers that we are incredibly flexible as a company. The most important thing to me is that a customer is able to see that their grazing table is bespoke – I don't want to be doing the same thing all the time either. The only limitation I have is that I don't provide hot food. Customers can request more substantial items on their grazing table such as salmon or salads – someone wanted their grazing table more breakfast-oriented and we easily accommodated that. I always welcome customers coming up with ideas because it makes my job more exciting as well.
What type of events do you cater for?
I do anything and everything – from corporate events to wedding and engagement parties.
I also do a lot of intimate dining in people's homes. It's really nice when people have their friends and families round for a special occasion and they don't have to spend too much time worrying about the food. There really isn't any occasion I wouldn't cater for.
Which event has really stood out to you so far – what's the one you'll always remember?
One of the most special and most memorable ones was a job I did recently at Glencoe. An American couple from Texas came to Scotland for their elopement. Originally, because it was so far away and only for two people, I said no because it wasn't really viable. But the bride was really persistent and her description of what she wanted was so detailed and beautiful that she convinced me to go for it. There were other great suppliers working on the event so I was excited to work alongside them.
It was one of the best experiences I've had so far. It was beautiful, but incredibly challenging because I had to set up a forest feast crossing a stream. I was battling the elements of rain and midges, too. It was very special to be a part of something that was so personal to that couple.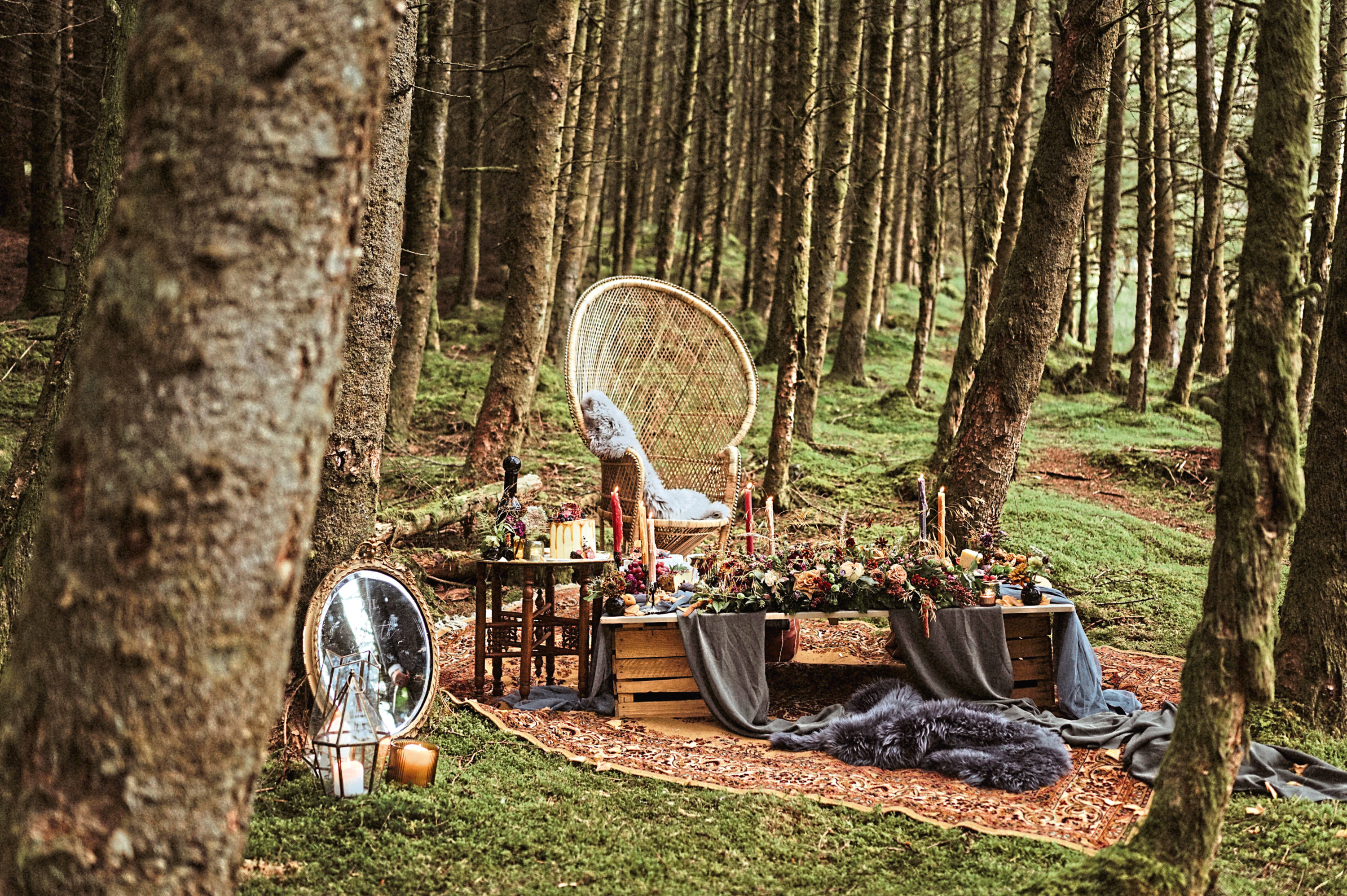 Do you enjoy playing a big part in such private and special occasions?
Absolutely, that's one of the best things about this job.
I often get asked to share really special private moments in peoples' lives – whether that's a birthday, an engagement party or a wedding. So I don't take that lightly.
I always approach the occasion with as much passion and enthusiasm as I can, because I'm very privileged to be part of these events.
People let me come in to their homes and create something special for them.
Is there an event you would really like to cater for?
I would like to do more weddings in the future – whether that's providing nibbles when guests arrive or creating a midnight feast. I would also like to work with more creative companies.
One that was really fun was for a PR company Fifth Ring – they were having a magic-themed night during Offshore Europe and that was really fun because it was a bit Halloween-y.
I enjoyed spending more time finding props and looking for little things I could add to the table.
So I think more events like that where there's room for creativity would be really nice.
Visit byplatter.com to find out more.