CASC Bar – raising the bar for cigar, ale, Scotch and coffee lovers in Aberdeen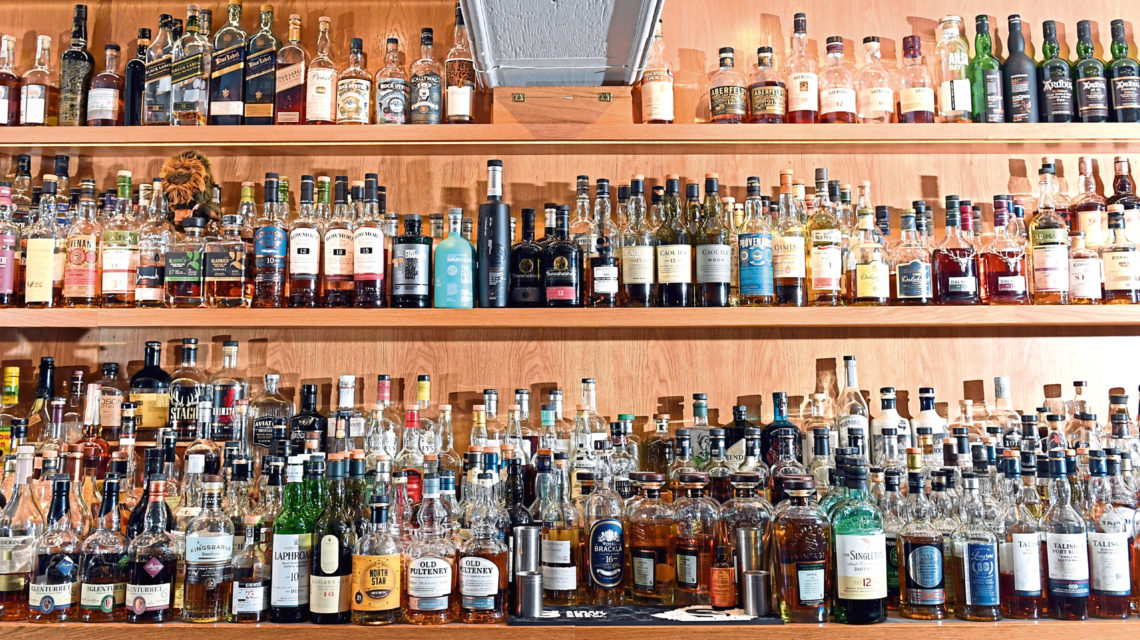 Coming up through the ranks behind the scenes at CASC Bar has proved to be second nature to self-confessed whisky enthusiast Dan Vegas.
Despite venturing into a variety of different industries over the course of his career, the new brand executive always found himself drawn back to the hospitality sector.
Dan started off in 2017 pulling a selection of ales and pouring whiskies behind the bar at CASC, situated in Aberdeen's Merchant Quarter.
Today, he is one of the key figures behind organising and hosting a number of important factors and events that make the CASC brand what it is now.
Specialising in quality cigars, craft beer, Scotch whisky and even artisan coffee, the venue provides an ever-changing tap list and extensive range of spirits from around the world.
Not only that, but the nine-strong team is always looking to keep things fresh with a number of projects currently in the pipeline.
And Dan was quick to emphasise his admiration for the company and its ethos, as well as those who established it six years ago.
He said: "I've worked in bars since I was 18 years old, and in a few other industries here and there as well, but I always found a way back to hospitality because it was the only sector I really enjoyed.
"I eventually came to CASC back in October 2017 and started as a bartender, before becoming a key holder, then assistant manager, bar manager, and now I've been named brand executive of the company.
"I get to be really hands-on with the social media posts, the website, and organising and hosting events. It's a really nice opportunity I've been granted and it's a great company to work for.
"The owners are very passionate about everything they do.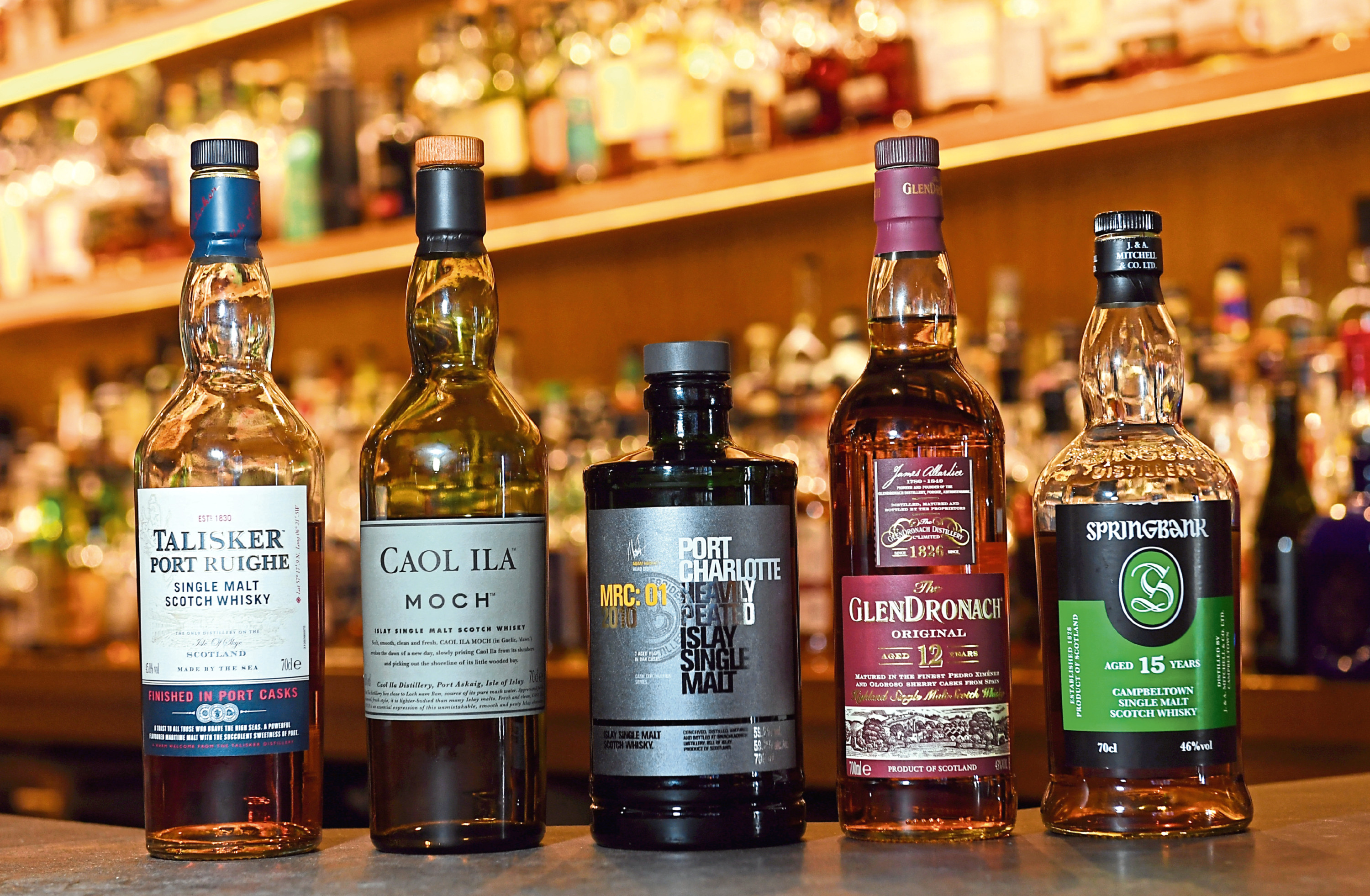 "To begin with, they established the bar because they weren't particularly keen on drinking anywhere in Aberdeen. Places had the whisky but not the beer they wanted, while others had great beer but their whisky offering wasn't quite up to scratch, and certainly nowhere had cigars.
"The aim was to have all of these different aspects under the one roof and create a place where they themselves would be happy to drink and spend their time. So their passion for every factor here is so high."
Shifting their main focus on the trio of cigars, ale and whisky, the venue hosts a number of themed events that draw in crowds from all walks of life.
And boasting the only walk-in humidor available within a Scottish bar, CASC offers a rare experience for those venturing out for a drink in the city.
"We centre around ales and whiskies because they stand out against all other drinks and work really well together," said Dan.
"We do regular whisky tastings which take place on the first and second Monday of every month. Each one has a set theme and are done blind, so I don't announce the whiskies until they've been tried and tested. I'll describe the colour, body and how it is on the palate, then go round everyone in attendance to hear their thoughts on it and if they can make an educated guess on the distillery it's from – or even what the whisky is itself.
"It's quite a mixed crowd that come along, including a few newcomers as well as regulars.
"I try to make our events as informal and inviting as possible for everyone, so it's not a daunting prospect for those that haven't attended a whisky tasting before.
"I've been to some myself that are geared towards more advanced drinkers but ours is the opposite.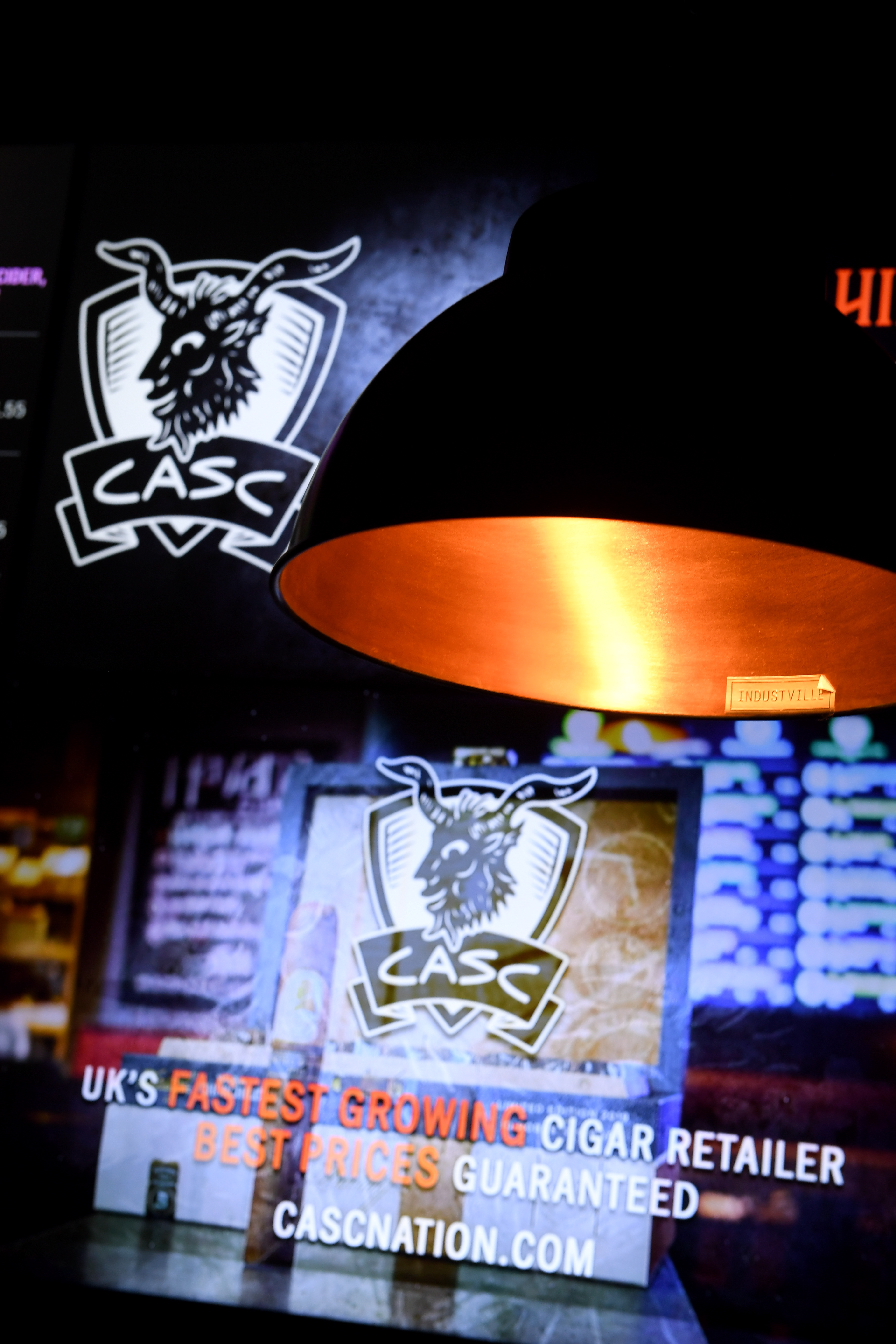 "We can also offer private whisky tastings, which are done a bit differently. These include me conducting one-on-ones, so I'll select five whiskies from each of the recognised regions in Scotland – including the Highlands, Lowlands, Speyside, Isle of Islay and Campbeltown. I have a set list of products that best represent each area and I'll present the tasting notes for each.
"Organised cigar events are another recent endeavour for us. We did our first one at the end of April and like the monthly whisky events these will have a different theme month to month. The events all seem to have been relatively successful so far.
"As for those that are upcoming, there's our very own Whisky Mash Festival taking place in August, which lasts for around four hours and allows you to enjoy a selection of whiskies and engage with other fans of the spirit. It took a back seat last year due to ongoing works in the bar but we're really looking forward to its return."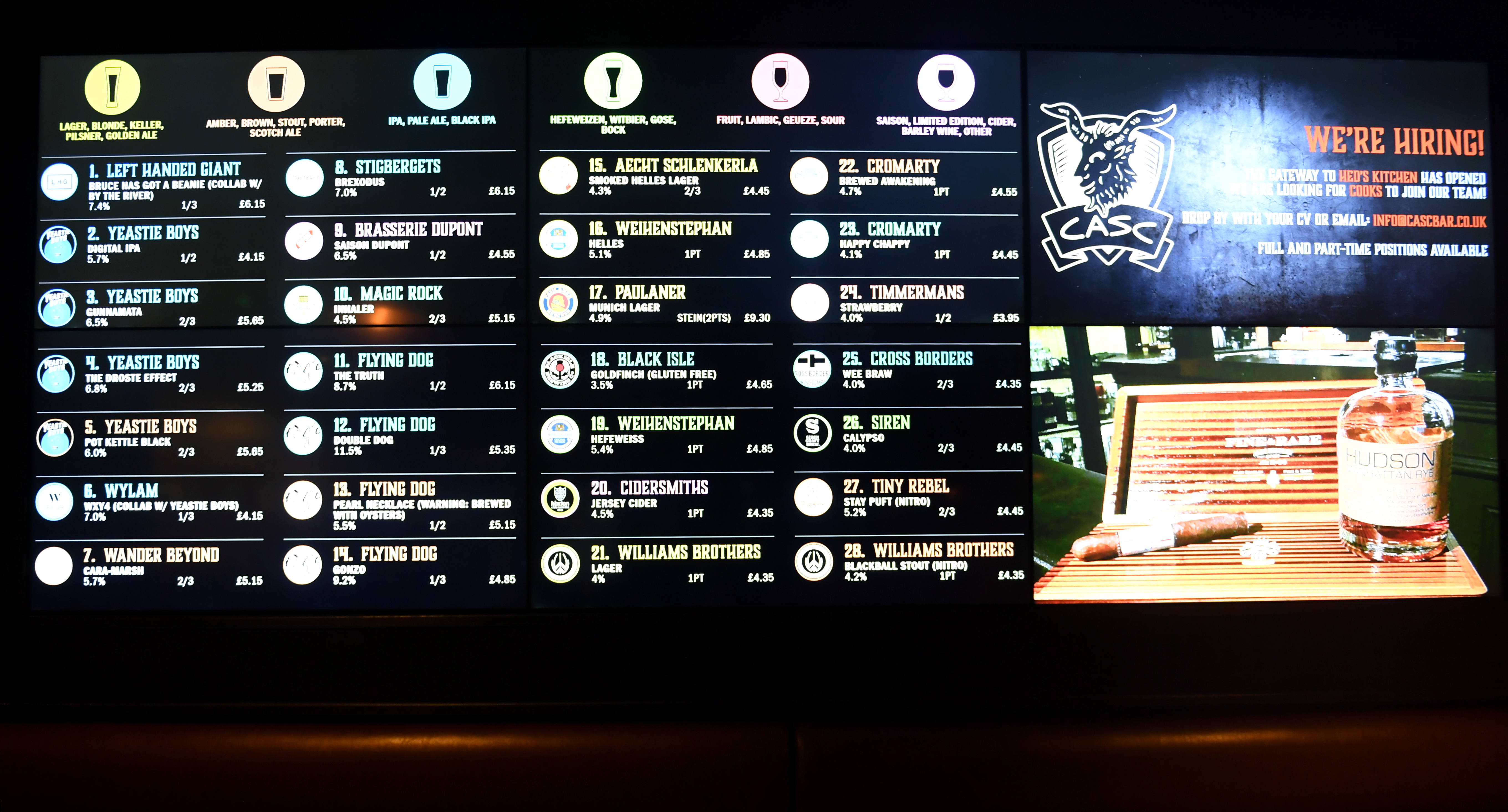 The business prides itself in always keeping things fresh for its customers on a regular basis, making sure to provide the most extensive range of high quality spirits that it possibly can.
And the team have no intention of slowing down their busy routine, with plans in the work for a number of new and exciting menus to be launched next month.
Dan said: "We rotate 28 draught lines every week.
"We have a few permanent lines but generally when something finishes we'll replace it with a completely different drink. I like to try to keep our offering as balanced as possible and have a variety of different styles on the go at a time, without being too heavy on one over another.
"Variety is the spice of life. People would get bored if there was something fixed on the board for too long, so it keeps things interesting.
"We're lucky enough to work with very good suppliers who get very interesting imports, so we get a pick of the litter from European, American and UK beers, and we make sure to stock products from local breweries as much as we can.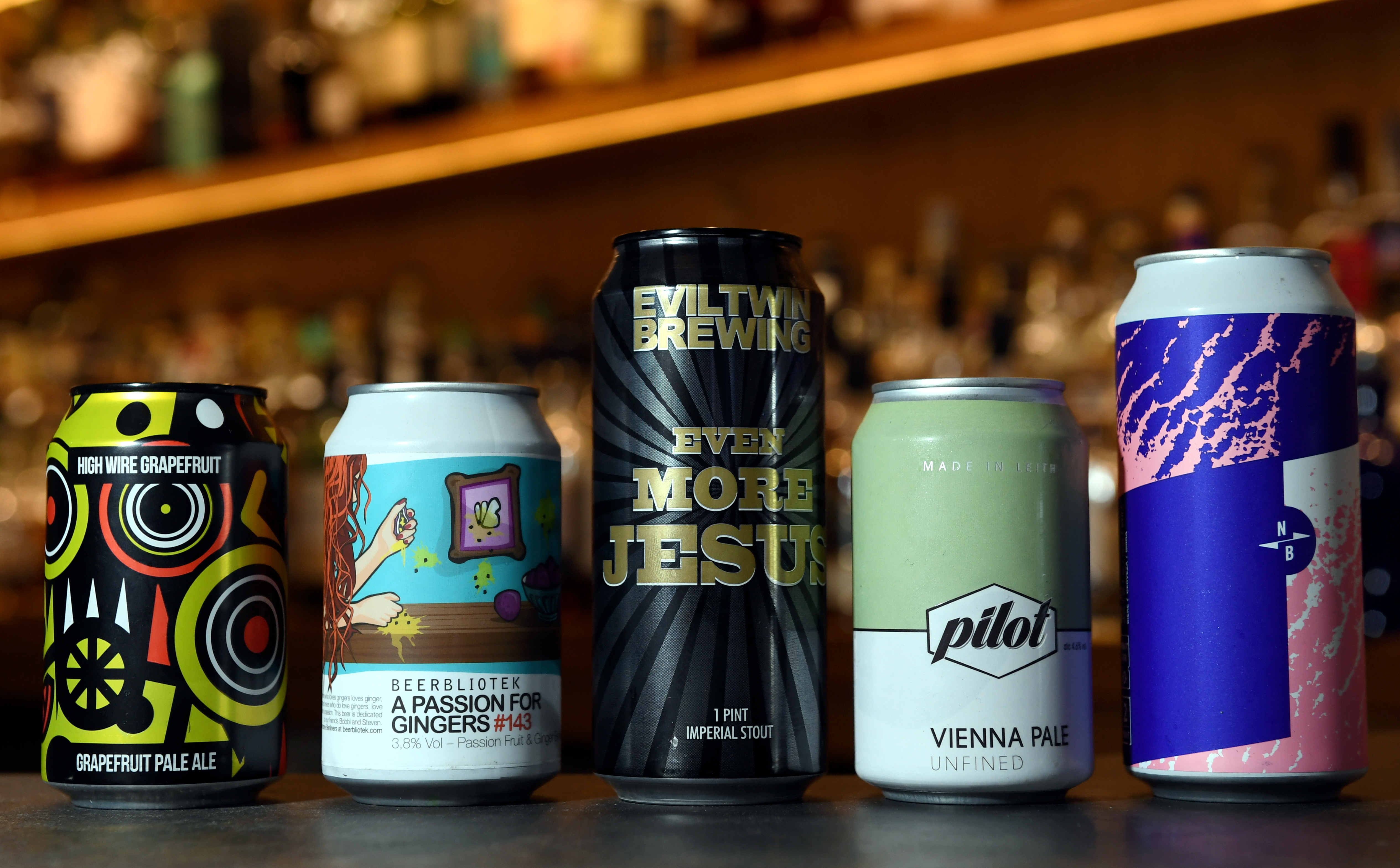 "Pale ales do tend to be the most popular but I've found people are always looking to try new products here. The consumer attitude now tends to be less dialled towards lager culture in comparison to how it used to be and they're willing to pay that little bit extra for higher quality products. There definitely seems to be a shift, which is exactly what we want.
"Part of our whole image here at CASC is to take away that stuffy image behind whiskies and cigars, but to open it up to everyone. In the years that we've been active, the team has done an amazing job at making this happen. Especially with the cigars because you get a real cross section of people visiting the venue most evenings. It really brings people together.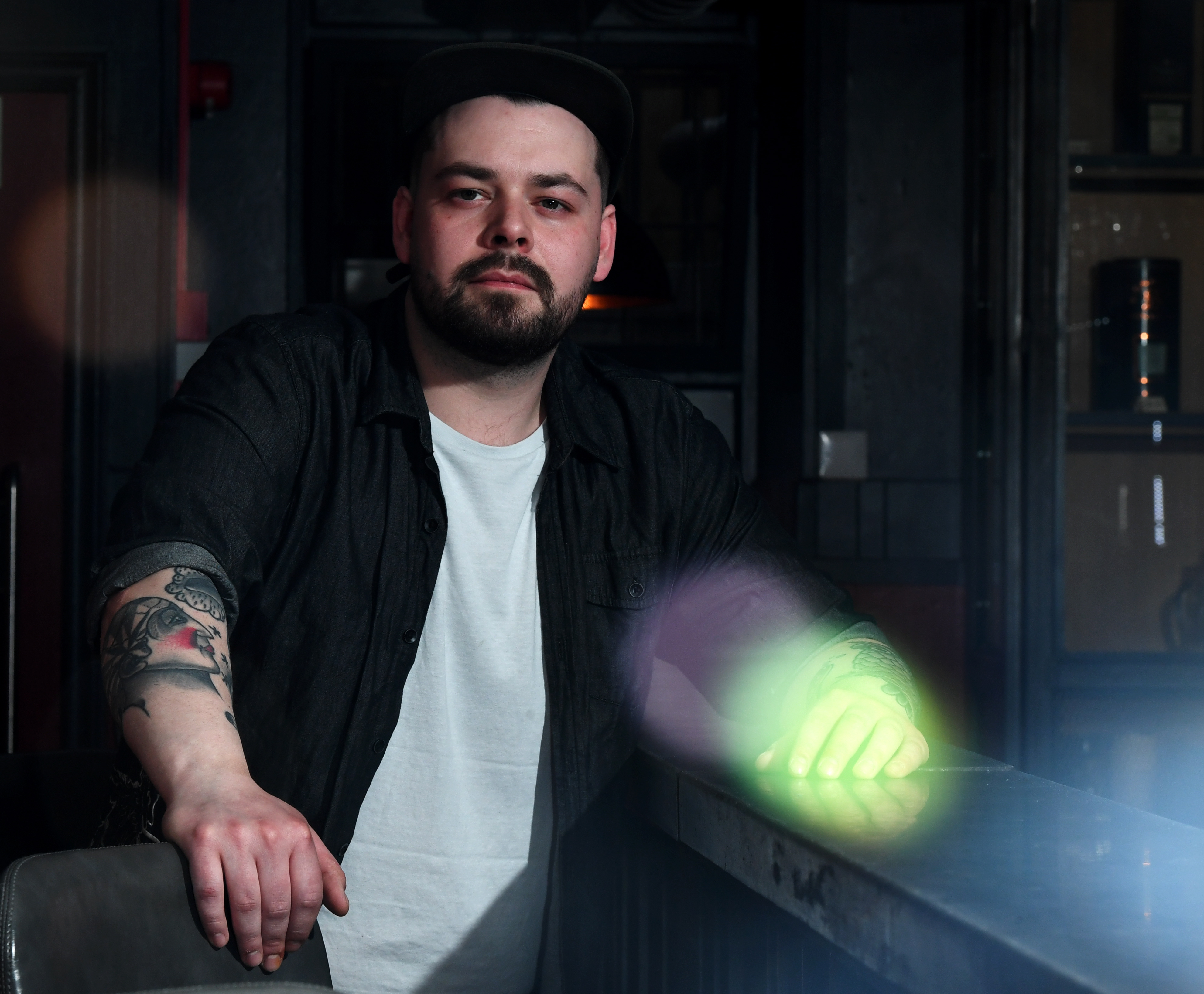 "At the moment we only offer cheeseboards and platters in terms of food, but we've been undergoing a revamp of our kitchen equipment, so we'll have hot meals available again in a matter of weeks. It's leaning towards German-style cuisine but there are a lot of universal dishes on there as well, including a few delicious burgers, and plenty of vegan and vegetarian options.
"We're also in the middle of starting up a new cocktail menu which will hopefully launch at some point in the coming weeks. We're just finalising ideas and pricing all the different items.
"There's been a few ideas produced that will be submitted to the owners very soon and we'll see what their thoughts are, so watch this space and keep an eye out for them being released."
For more, visit www.cascnation.com